In the world of business to business (B2B), a company's market viability is heavily reliant on the strength of its relationships with its customers.
Relationships are won or lost in pivotal times in all walks of life by providing a clean and consistent customer experience. Successful businesses capitalize on the moments that count when appropriately delivering on the ones that don't.
Jump Directly to
1. Customer Experience Excellence
2. What are the secrets of b2b customer experience excellence?
3. How can b2b brands improve the customer experience?
Whatever is your strategy, it all comes down to customer experience that is an essential base to a happy customer.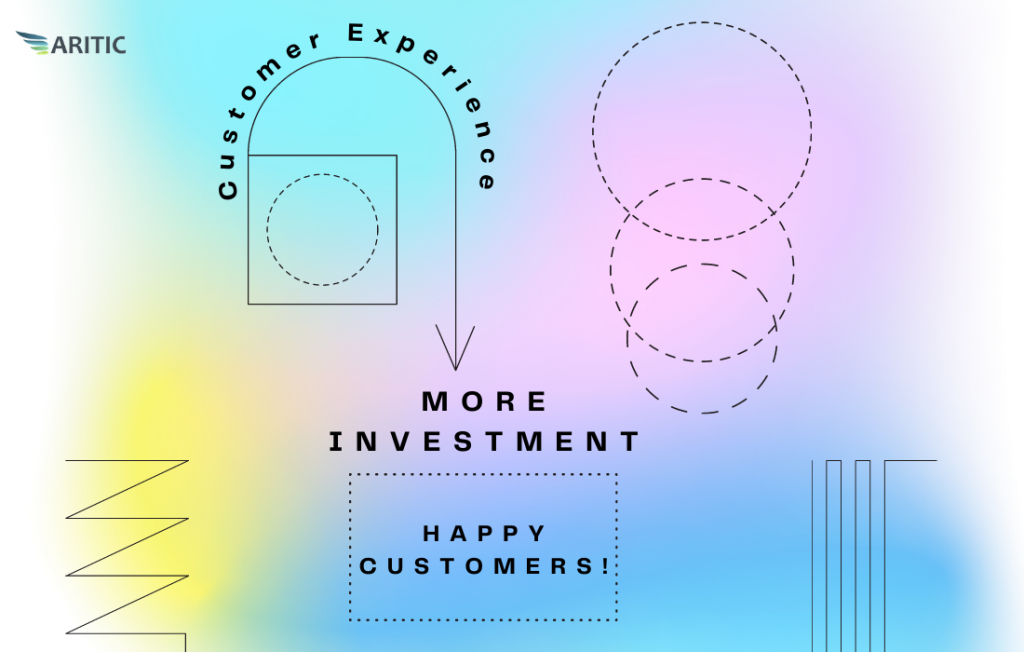 But, what factors contribute to a satisfied customer? It is a critical question for any marketer whose work involves attracting customers and providing them with solutions for their problems, even among those who are mostly concerned with ensuring that their customers are still happy with their products or services.
---
Still Not an User of Aritic PinPoint Automation?
---
The primary cause of dissatisfied customers is a lack of a consistent customer experience.
---
How customer-centric are b2b brands?
Businesses focusing on customer-centric approaches are 60% more profitable than businesses that are not—indicating that B2B businesses where the customer experience excellence are deeply ingrained in the company culture differentiate themselves from their competitors and improve their profitability delivering a consistent experience to customers.
Interesting Read : 8 Tips to Build Successful Customer Journey Maps
Positively, 80% of customers gradually developed loyalty for a brand or business over time, owing to consistent experiences using their service or products.
It suggests that businesses can gain massive customer loyalty by executing robust customer experience excellence strategies.
---
What are the secrets of B2B customer experience excellence?
Customer experience excellence has to be a priority for B2B Companies. They can excel at it by having a structured vision to think of excellent customer experience as an embedded aspect in their corporate culture.
In simpler words, customer experience excellence should be an intrinsic element of the overall corporate strategy driven by all — Executive leaders, Frontline Managers and Supervisors, Marketing, Sales, Human Resources, and Customer Success teams.
In fact, according to Oracle's global Customer Experience study, almost 74% of executive leaders believe that customer experience excellence influences the willingness of customers to gain loyalty to a brand. Indicating that if you want to gain brand advocates or want to fetch customer loyalty, you have to invest in scaling your customer experience excellence efforts.
---
How can B2B brands improve the customer experience?
1. Commitment
Being enthusiastic about satisfying customers and making them feel valued
The first step in creating excellence in customer experience is to serve customers right and delight them.
Your entire organization needs to have a shared vision to create customer centricity as a core element and work towards driving customer service as such to make customers feel valued and satisfied.
Interesting Read: A Walk-through Customer Acquisition and Customer Lifecycle
Companies who are committed to innovation in customer experience excellence must be so enthusiastic about serving their customers that they recognize the company's attempts to provide them with extraordinary services and products.
Such additional initiatives are typically modest measures that have low execution costs to achieve a distinctive market identity.
2. Fulfillment
Understanding and delivering on customer needs!!
Knowing and understanding customer challenges and their needs is at the heart of any profitable company, whether it sells directly to customers or other businesses. If you have this information, you can use it to convince your customers that doing business or transaction with you is in their best interests.
Customers' interests extend beyond practical criteria such as quality and value for money. Customers are people with feelings and behaviors. As a result, businesses must understand their customers' expectations and attitudes and demonstrate empathy, especially when customers report problems. It is where striving for fulfillment can come in handy.
3. Seamlessness
Making life easier for the customer!
---
Execute Effective Marketing Automation Workflows Now
---
The key to gaining and winning customers is to make life easier for them, whether they are selecting your product/service or navigating your website.
Companies or brands can build loyal customers primarily by reducing customer effort – to help them efficiently and quickly fix their problems. Simply making a process easier can dramatically impact behavior, earning you an upper hand over competitors.
Delighting customers somewhat builds loyalty, but reducing their efforts – the work they must do to get their challenges addressed and help them with solutions – builds loyalty at an even more incredible rate.
4. Responsiveness
Timely response, delivery, and resolution!!!
As modern users, we are used to having intelligence at our disposal and getting responses in a matter of seconds.
Response time, execution speed, and issue solving capability have all now become the standards for businesses today. Companies that specialize in providing faster than their competitors and in a timeframe that beats customer expectations are most likely to provide a more superior and unprecedented customer experience.
Interesting Read: Advantages Of Using Emails To Reduce Customer Churn Rate
Responsiveness encompasses several touchpoints during the customer life cycle, including communications, service, delivery, and problem resolution. That's why you need a fully integrated VoIP phone system for a seamless support experience and excellent request handling. Failure to meet these critical criteria can result in increased customer churn.
5. Proactivity
Resolving issues before the customer feels the pain. Proactive businesses are adept at anticipating customer requirements and needs. They work to provide solutions when customers have challenges or pain points.
It is a smooth sail for firms to be proactive if they strive to meet customer requirements and can thus anticipate future customer requirements and challenges.
6. Evolution
Continually seeking to improve the b2b customer experience
Customer needs, behaviors, and perceptions can change over time along with competitive threats and influences such as technology and regulations for you as a B2B business.
So businesses that already offer customer experience excellence are continuously amplifying and improving their customer experience landscape. The fully-customer-centric companies very well recognize the need for continuous enhancements and flux of customer experience excellence.
Case Study: Thomas Cook, a travel agency, worked out to establish direct relationships with its target audience and precisely for capturing new Thomas Cook customers. It was also eyeing to have a major impact on the travel of their clients and gain a better understanding of the consumer experience and the buying behavior
Thomas Cook also implemented a nurture program that focussed on delivering personalized messaging for elevating engagement. Besides this, once customers completed surveys, they were presented with a choice of headline offers.
It achieved results with great success, achieving an ROI of 7.5:1 in three months post-registration.
7. Create an emotional connection with your customers
Think about this "it's not what you're doing; it's how you're doing?"
Best customer experiences are built empathetically when your company as a whole creates emotional relationships with customers. Work on learning about your customers; Who are they? What are their motivations?
Develop buyer personas once you have enough information and details. Maximize effectiveness by representing real people. People mean emotions, essential for any customer experience excellence program.
8. Use a quality framework for the development of your team
You now know what consumers think about the quality of your service about the customer engagement standards you follow by taking the measures outlined above. The next move is to determine the preparation requirements for each particular member of your customer service outsourcing or in-house team.
Most organizations evaluate the quality of their phone and email communication; however, a quality system goes a step further by arranging and monitoring the team's progress through professional coaching and training.
9. Capture customer feedback in real-time
80% of brands and companies believe they efficiently provide customer service compounding on customer experiences, but only 8% of customers agree with them.
How can you tell if you as a company deliver a splendid customer experience?
You need to begin using feedback loops – And ideally, it will be a win-win if you capture feedback in real-time. To build real-time conversational experiences, employ live chat applications and, once completed, give each customer a follow-up email via post-interaction surveys and related tools.
Obviously, outbound calls to customers can let you provide more informative suggestions and experiences to them.
10. Measure the ROI from delivering a great customer experience
The key to calculating customer experience ROI is to connect metrics that you already measure to the financial metrics, as it will unveil all weak spots that you might need to fix. The easiest way to detect weak points is to leverage both machine learning and customer analytics.
Above all, by comparing all contextual information with customer feedback, you can better understand whether or not your customer experience excellence program is successful.
---
Parting Thoughts
Today's customers expect more and better, especially in terms of customer experience. So, when developing a long-term strategy for customer experience excellence, keep the customer's needs front of mind while also keeping your business goals reciprocating them well.
Perfect your methods and invest wisely – this is the essence of solid customer experience excellence planning.