Everything on the front of automation features you need to design and implement the successful marketing automation campaigns that make the customer journey smooth, lead generation convenient, lead management easy, and transform leads into happy customers.
Powerful + Comprehensive = The Only Automation Suite You Need
Master marketing automation for all your marketing efforts, processes, and repetitious tasks with Aritic PinPoint. Thrive with our round-the-clock support team of marketing and sales experts
Engage your leads
Elevate your marketing approach by creating unique automated user experience workflows across different good fit online avenues to attract, connect, and transform leads into customers using Aritic's marketing automation software
Build relationships
Leverage bi-directional native CRM integration technology, harness the complete potential by implementing a good marketing automation system that solve challenges to establish relationships faster with your prospects and customers and reap best results
Build conversion funnel
Access and use detailed performance data with Aritic's marketing automation tools to enable your sales and marketing teams to streamline and align marketing-sales campaign strategy to fare higher marketing returns
Aritic PinPoint Features
Employ Aritic PinPoint and start reaping the benefits of capturing marketing qualified leads. No coding, no credit card, no hassle!
Maximize Marketing Success With Automation
Target. Acquire. Nurture. Convert. Delight.
Hyper-target and personalize
Generate dynamic segment lists to focus on your select potential buyers—send fitting communication, start delivering personalized experiences and show personalized content using the additional big force of marketing automation
Get ahead with a leading marketing automation platform by including various possible channel to extend your automations techniques and construct really unique experiences vital to establish your reputation in less time
Improved ROI
Apply highly targeted, personalization first, and data-driven marketing automation drives to activate and prioritize leads and enable your sales team to trigger higher conversions and retention rates to increase sales rapidly
Want to Improve ROI?
Manage and grow your company efficiently and scale with marketing automation. See Aritic PinPoint in motion, click below to get a personalized demo.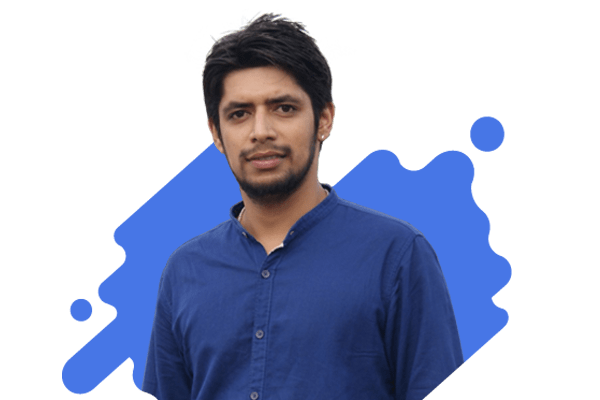 Take Your Automation-Leap With Aritic PinPoint
Explore scopes of automating customer experience across multiple channels and fine-tune your marketing automation strategies and operations
Visitor Tracking
Track and follow anonymous visitors applying browser fingerprinting and deliver efficient retargeting ad campaigns based on analytics to transform them to paying customers
Lead Scoring
Assign positive and negative lead scores drew on overall actions like digital behaviour, activity, basic profile details, and even key events
Social Ads
Use social media ad orchestration solution to execute display advertisements on social media targeting users basically based on their browsing pattern and real time interactions
CMS Integration
Integrate your choice of advanced CMS tool into Aritic platform as needed to host your website, blog, landing page, and shape your organization effectively
Asset Management
Create, upload and save assets in the virtual storage. Edit, control, and use them whenever required, like for marketing automation campaigns
Popup Forms
Set up an on-scroll popup form or on-exit popups to automatically capture leads and contacts right from blogs, website, and landing pages
E-commerce Management
Use the eCommerce Management feature as integrated add-on capabilities to quickly handle your assets, transactions, and marketing automation campaigns
Video Marketing
Create and upload videos to digital cloud library as templates and use them to make GIFs, produce gated videos, and in related important inbound marketing automation campaigns
Push Notification
Launch push notification drip marketing series for web and app employing our marketing automation software to extend effective lead nurturing and engagement
Reinforce Your Business Funnel With Automation
Seamlessly automate your entire business funnel, right from obtaining new leads to converting them into happy brand advocates
Attract
Make use of multiple content assets, social ads, and search engine optimizations to attract potential traffic and initiate developing individual relationships.
Monitor visitor traffic and prospects to view relevant advertisements, employ personalized campaigns sequences, search results and forms to convert them into opportunity leads.
Close
Drive potential buyers to conversion by closing deals by employing related and hyper-focused marketing strategies such as nurturing and lead scoring.
Delight
Track, monitor, and engage ideal prospect or potential customers with exclusive marketing processes like loyalty campaigns to turn them into brand advocates.
Get started capturing and converting leads with Aritic PinPoint