Aritic PinPoint as ConvertKit Alternative
Looking for a ConvertKit Alternative? Try Aritic PinPoint. Aritic PinPoint and ConvertKit are very similar when it comes to features. What sets them apart is the design- Aritic PinPoint as one of the best alternatives has an enriched User Interface and works smoothly for your email marketing needs and more. The ease in using Aritic PinPoint makes it superior compared to other popular names like ConvertKit
Say goodbye to bloated email marketing
Aritic PinPoint is an ultimate ConvertKit alternative in the form of a complete marketing automation solution that enables you to send automated campaigns to your contacts, build an engaged audience, and grow your success curve!
Target customers with precision
Aritic PinPoint is the most powerful marketing solution on the market. With Dynamic Segmentation, you can pinpoint customers with precision so your customers get the right message, at the right time across all your campaigns.
Web Push Notifications
Stay on top of your leads with web notifications. Ensure that all your prospects are in the loop with every activity on your website. Get real-time notifications, track opens and stay connected to the conversation, and know when you're sending too many emails.
Eliminate wasted marketing budget
ConvertKit is the pretty expensive email service provider out there, but it's not the only option. With Aritic PinPoint, you get the most advanced automation suite and incredible customer support without the hurdle of the high price tag.
Create and automate your marketing campaigns
The visual automation builder allows you to create and automate all your campaigns. Using this tool, you can also coordinate multiple email sequences in a single click, create multi-step workflow by dragging and dropping them into place, and edit content in bulk. So sign up today!
Get clear customer insights
Find out what's working and why to make better decisions and drive conversion rates. With in-depth reporting for all your needs—including lifetime value, email marketing performance, and product performance—you'll gain a better understanding of your customers and subscribers and see the full picture.
Unmatched personalization
Personalize your campaign efforts with Aritic PinPoint's behavior-based campaigns. Monitor the success of your email marketing efforts and see which recipients are engaging most with your content. Tailor exact messages to your customer's needs that will convert at scale, so you can stop guessing and start winning.
Why are customers searching for ConvertKit alternatives?
The email marketing industry is buzzing with ConvertKit alternatives for the simple reason that there need of specific email marketing features. The email marketing service platform has been around for quite some time now, but the company seems to be struggling with the competition. It is not common for a company to stay on top of their game all the time, especially when they are focusing on other aspects such as sales funnels, high deliverability, and customer behavior. So what are the reasons behind this? Let's glance here.

Why are customers seeking for alternative ConvertKit tools? There are many reasons why customers may search for other options, but it boils down to one main reason - pricing. However, several other reasons customers want to go for alternatives include complicated functionality, advanced features or the user interface. This can be solved by using another service covered that will be able to offer all the same features as ConvertKit, but also includes some other additional features with amazing automation capabilities as depending expectations. Aritic PinPoint does this for you! It makes your email campaigns a breeze! Save time and money by automating your email campaigns with Aritic PinPoint.
Compare Pricings & Terms
Review the pricing models and onboarding terms of Aritic PinPoint and ConvertKit
| PRICINGS & TERMS | Aritic PinPoint | Convertkit |
| --- | --- | --- |
| Pricing Plans | Lite plan starts at $99/mo. for 10,000 contacts | Spark plan starts at $895/mo. for 10,000 records |
| Set-up and onboarding | Easy. Onboarding support available | Complicated setup |
| Users | 1 Free User | 5 Sales insight user + 5 marketing calendar users |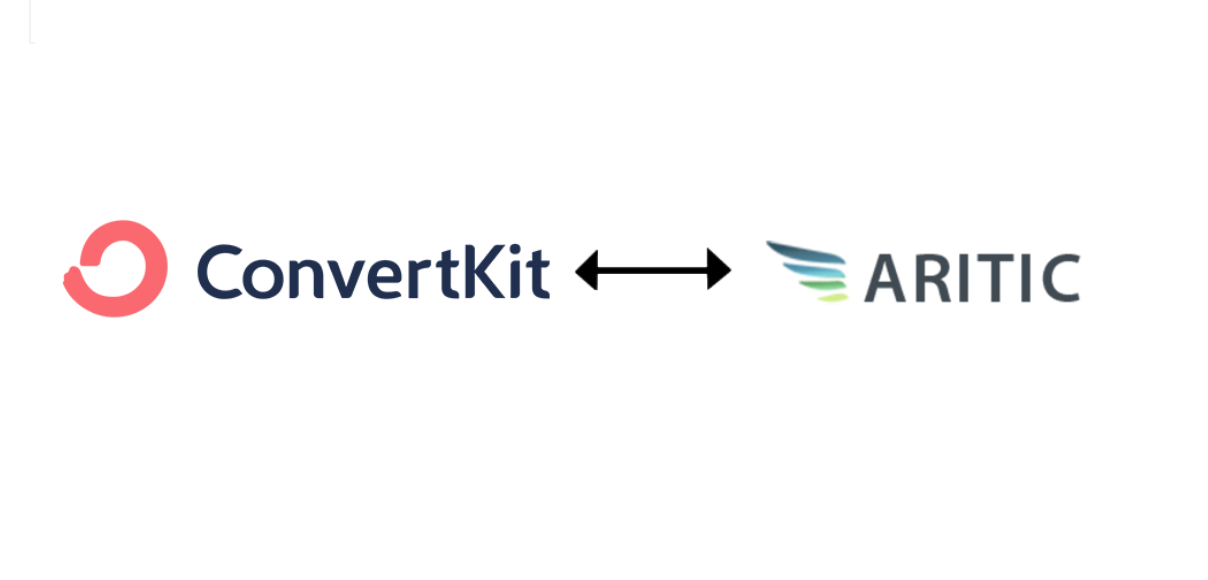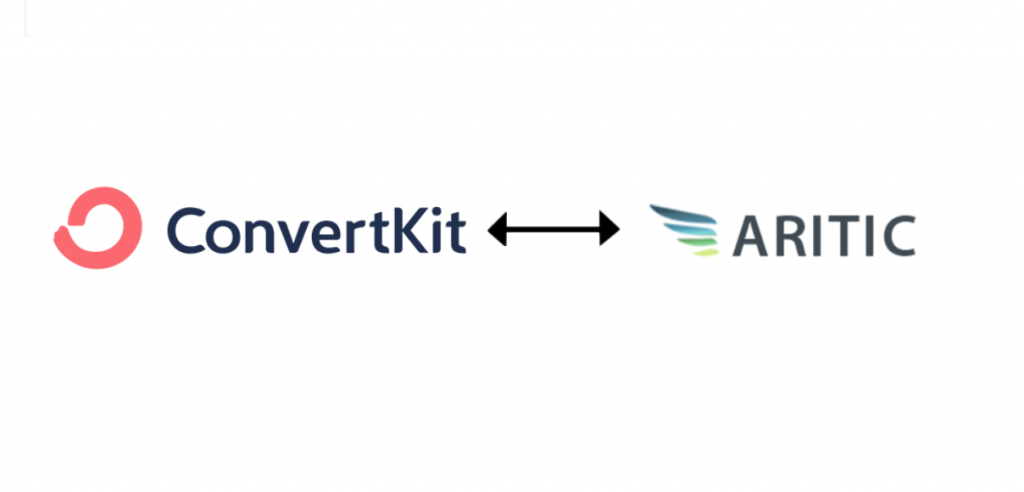 Feature Comparison
An overview of feature analysis of Aritic PinPoint and Marketo
| FEATURES | Aritic PinPoint | Convertkit |
| --- | --- | --- |
| Visual Workflow Builder | Yes | Yes |
| Email workflows (with goals, triggers, if/then, delays, exits) | Yes | Yes |
| Workflow Live View | Yes | Yes |
| In-app Messaging | Yes | N/A |
| Mobile Push Notifications (iOS, Android) | Yes | N/A |
| Segment to email | Yes | Yes |
| Campaign organization | Yes | Yes |
| Auto Resend One-Off Emails to Unopens | Yes | N/A |
| Social Profiling | Yes | Yes |
| Multiple SMTP Providers | Yes | No |
| Configuration with Google Apps API Mail | Yes | N/A |
| Social Segments | Yes | N/A |
| Facebook Messenger Integration | Yes | N/A |
| Webinar Segments | Yes | Yes |
| Simple Email Templates | Yes | Yes |
| Visual Email Templates | Yes | Yes |
| CTA button Insertion in Emails | Yes | N/A |
| Overall Live Feed for Reports and Analytics | Yes | Yes |
| UTM tracking | Yes | Yes |
| Chatbot | Yes (Add-on) | N/A |
Reasons why you should switch from ConvertKit
One of the most important reasons to switch from ConvertKit is that it does not have a reliable instant setup. Other features like subscriber list, list segmentation, great-looking emails, drag and drop editor, send-time optimization, landing page builder, HTML editor, email editor, and others may be better on ConvertKit. Still, this one is so crucial for any email marketing provider, and many people find it a deal-breaker. In addition, the pricing model might not be sustainable for businesses that have tight budgets and may not be willing to spend so much on marketing every month or pay annually, or even bear the additional cost because it's already hard enough to keep up with their overhead costs as it is.

The starter paid plan doesn't have advanced reporting, which can be quite limiting and a major issue for growing businesses wanting to leverage more on insights. Moreover, the automation features that are available on the paid plans are not as robust as other services providing great alternatives for more than email automation that are similar in the price range and above par to what convertkit offers. Do you want more reasons? It is better to use an alternative instead.
Compare Reviews
Compare real-time user experience and take a call
| REVIEWS | Aritic PinPoint | ConvertKit |
| --- | --- | --- |
| G2 Crowd | 4.9/5 | 4.3/5 |
| Testimonials | " Aritic PinPoint is indeed an operating system for the advanced Marketers! " | " Great and very powerful system, but user experience is a bit complex " |
Over

2500

+ customers using Aritic
Align marketing, sales and service on a Aritic platform, automate and manage the complete customer journey.
Why is ConvertKit not suitable for high-growth companies?
Convertkit is a wonderful choice if you're a solopreneur or run a small business with relatively marginal outgrowth goals. It provides the basic features for managing customer data and automating marketing in terms of email marketing solution. This marketing bay allows you to send automated messages, set up workflow sequences , and segment your contacts, and of course it's cool email marketing platform.

But as you reach higher levels of activity and scale, there are other solutions and marketing tool that will outstrip ConvertKit in terms of performance, scalability, and usability. Therefore, if you're looking for a high-growth company kit with more sophisticated new features, you should consider other best ConvertKit alternative options getting you all the features that are available on the market.
Try Aritic PinPoint For Free
Get started with your FREE Aritic PinPoint Account, or schedule a 15 minutes demo to see how it works