Forms
Capture more B2B leads through forms
Capture visitors
Drag and drop embeddable form builder
Create customized embeddable forms using tools like an easy drag and drop form builder tool and save a ton of time for your team. Use custom field options if you are looking to create a stripe of various form fields to build a form. Feel free to save or upload them as templates to embed them on your landing pages, email, or anywhere on your B2B company website as per need.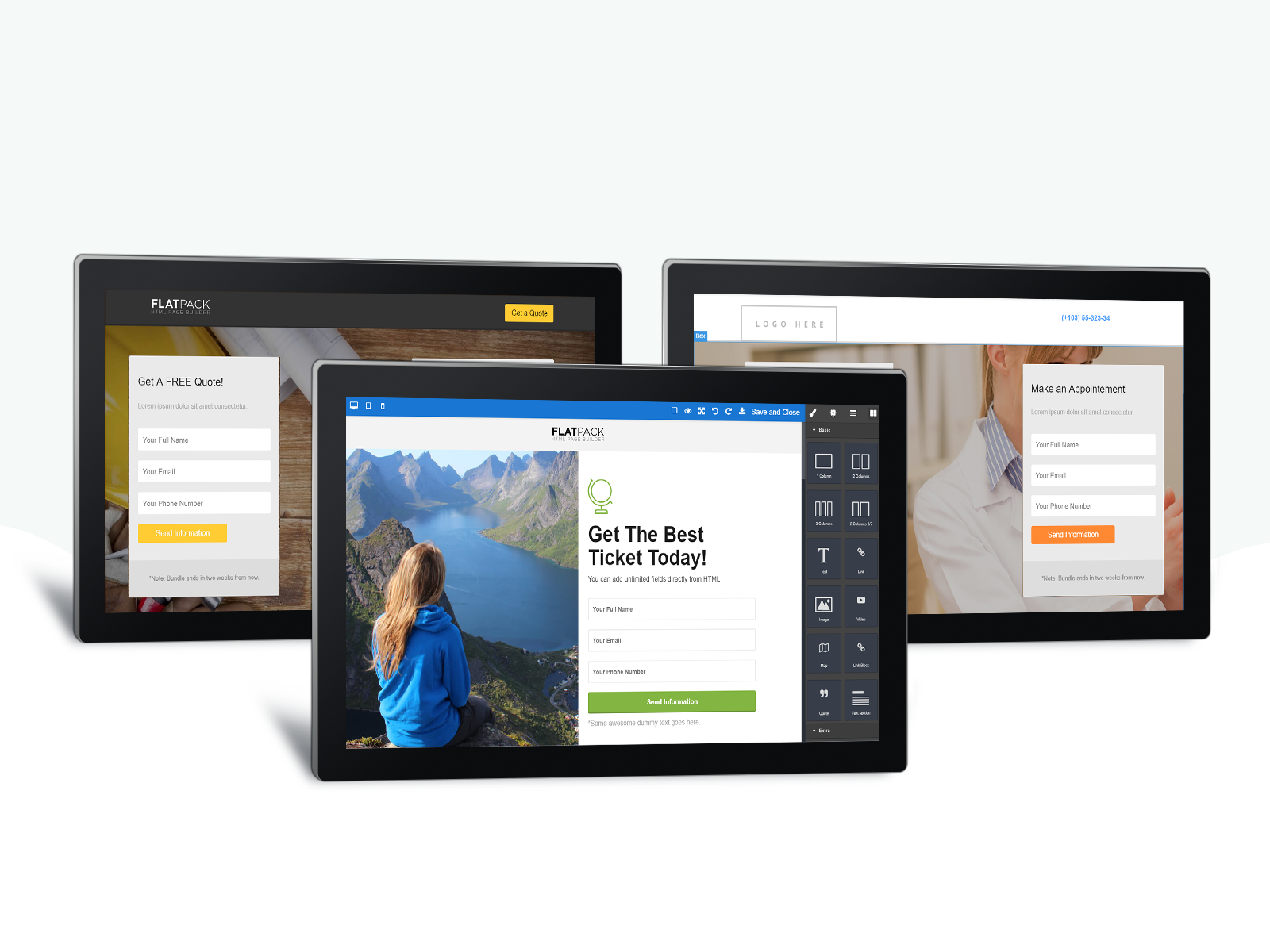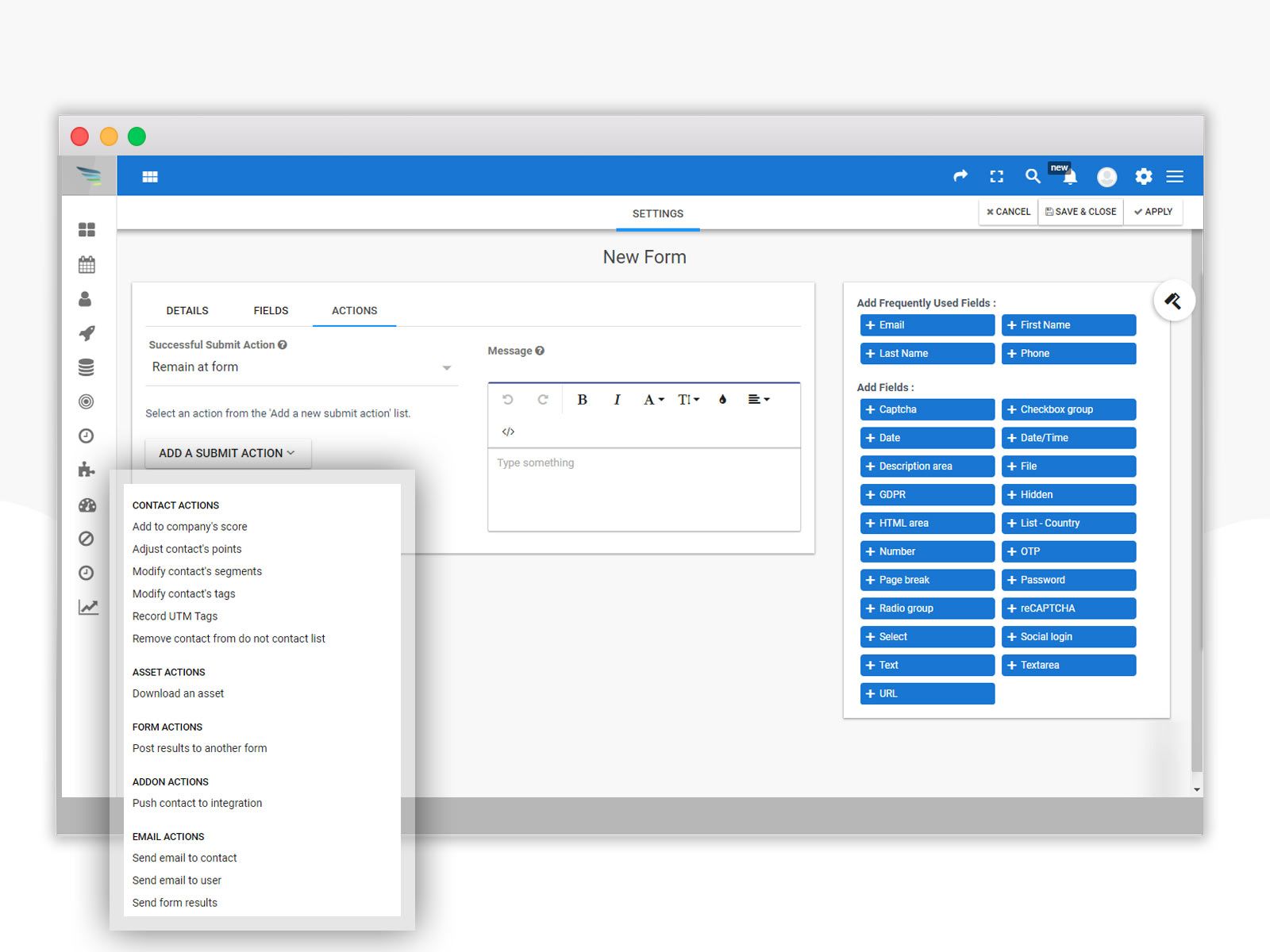 Form submit actions
Trigger after-form submission actions
Trigger many relevant actions logic immediately after form-submission time, such as adding contacts automatically to CRM (say for if integrated) directly after submissions, sending email to contacts, generating performance results and more.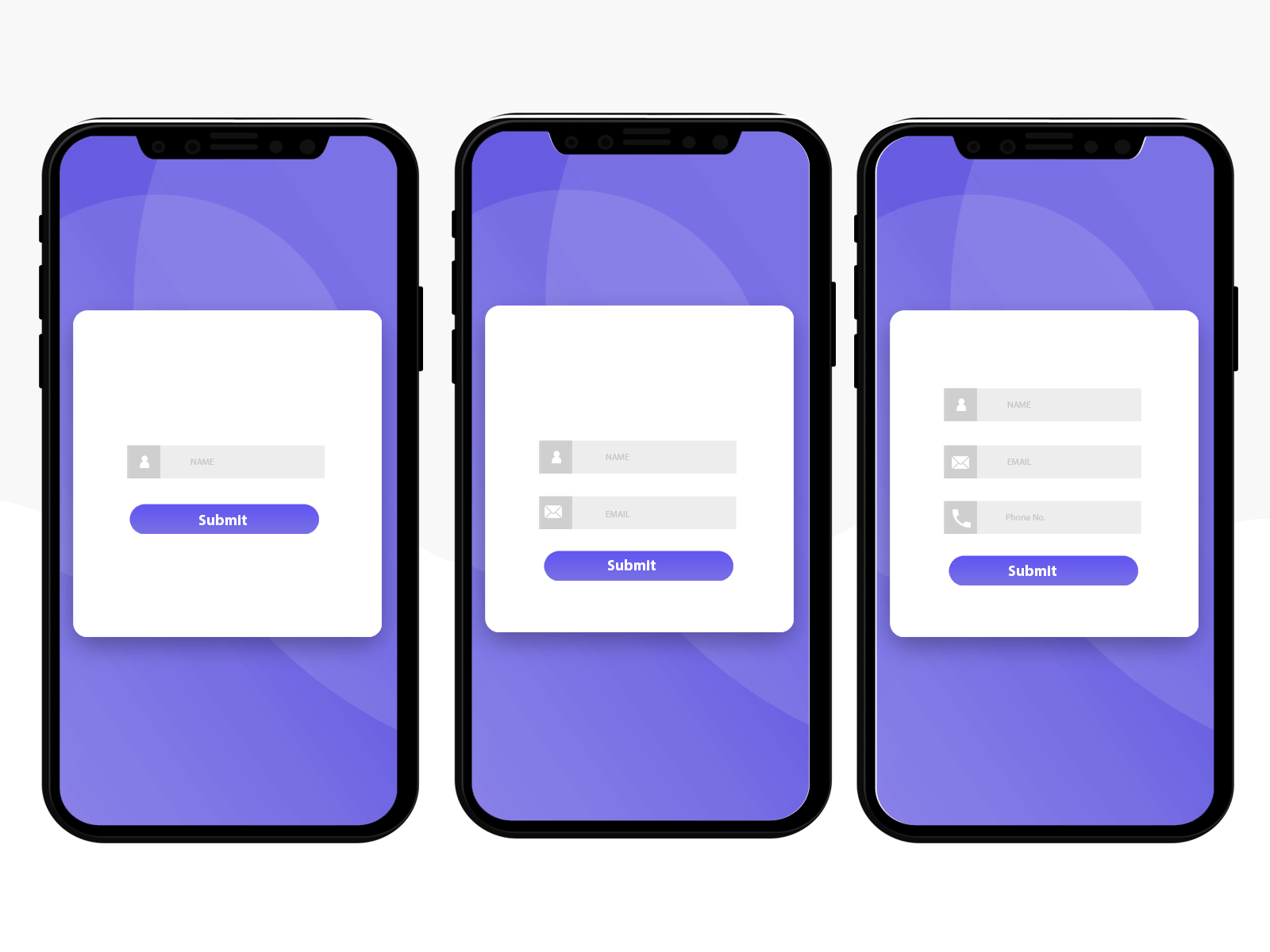 progressive profiling
Progressive profiling forms
Turn on a powerful progressive profiling solution workflow while building an online form that gradually lets you collect every B2B lead information or registration for your business. Customize and show pre-filled fields for users who have previously filled online forms along with new fields if you are looking to collect newer information and responses in their next website visit.
Get Started in 3 Simple Steps..
Sign up on Aritic
Get an Aritic PinPoint account to utilize Forms service with a free account registration. Sign up for free and get in action to take your B2B lead capture efforts ahead
Create a Form
Create your B2B lead capturing form with the support of tools like easy online form builder solution. Even customize various design elements as you need
Embed your forms
Publish and embed forms on your landing page or anywhere as you want to see on web page to power up capturing leads for your business
Kiosk mode
Kiosk forms
Control contacts creation as well as existing contacts updates on forms with easy to use kiosk forms features. Use one secure IP address or device type to collect and update contacts info from the submitted entries on your website so that every contact is uploaded separately instead of merging them into one account.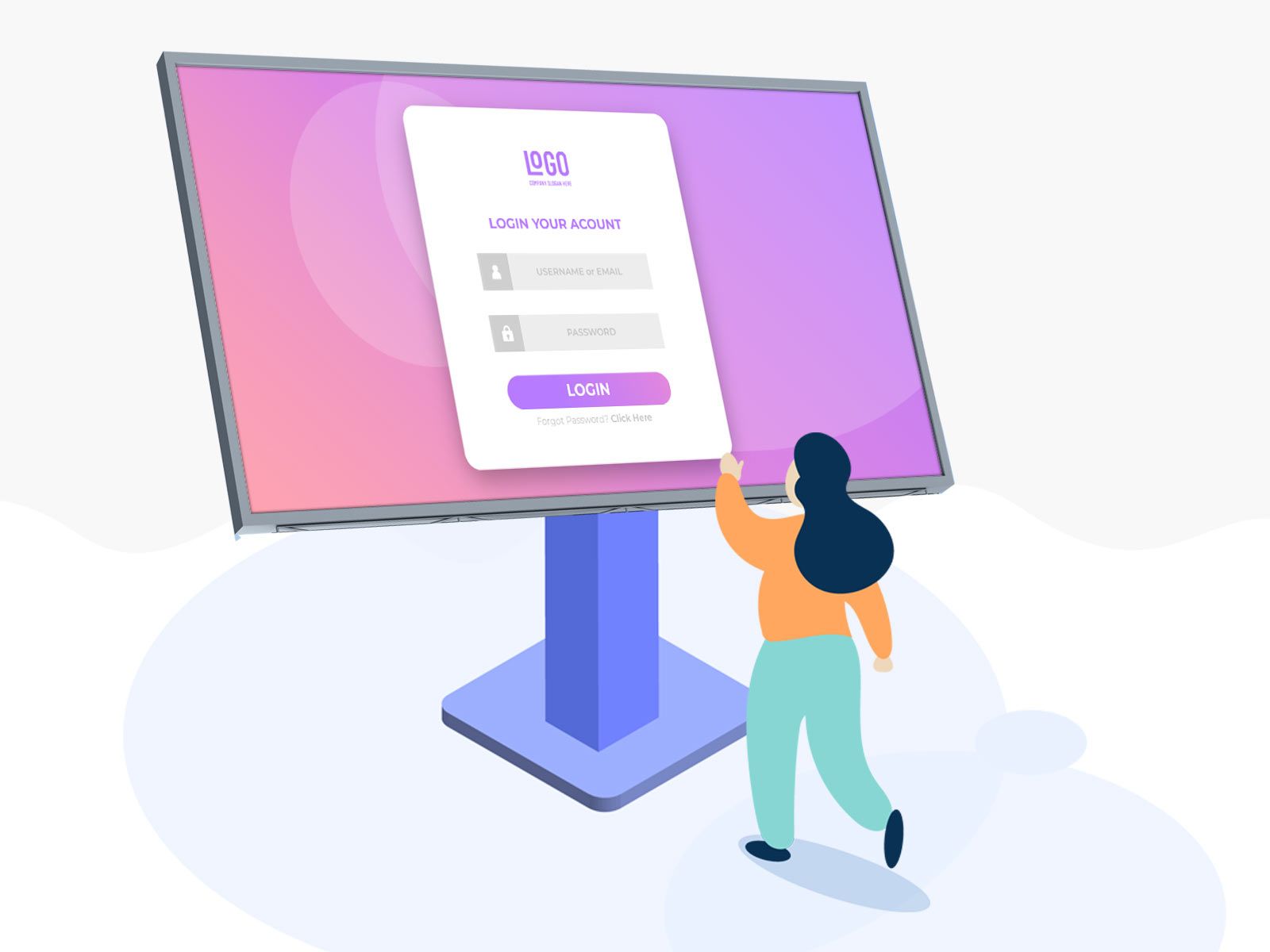 Form Reports
Use Report View on Forms
Get a complete detailed report for form entries or sign-ins that you collect directly inside the form to share with your team and keep them best informed. Easily view open any form and use the 'report' option, which would let you check how it performed and give you a detailed B2B funnel to see rendered engagement and even new conversion details.
Social Sign-in
Social Login and auto-fill options
Speed up the form submissions process for your visitors and potential customers with select social sign-in options. Easily integrate the best social plugins without having to look for any help. Opt for autofill options features to save a great deal of time for your visitors or professionals as they sign in on landing page built within Aritic PinPoint.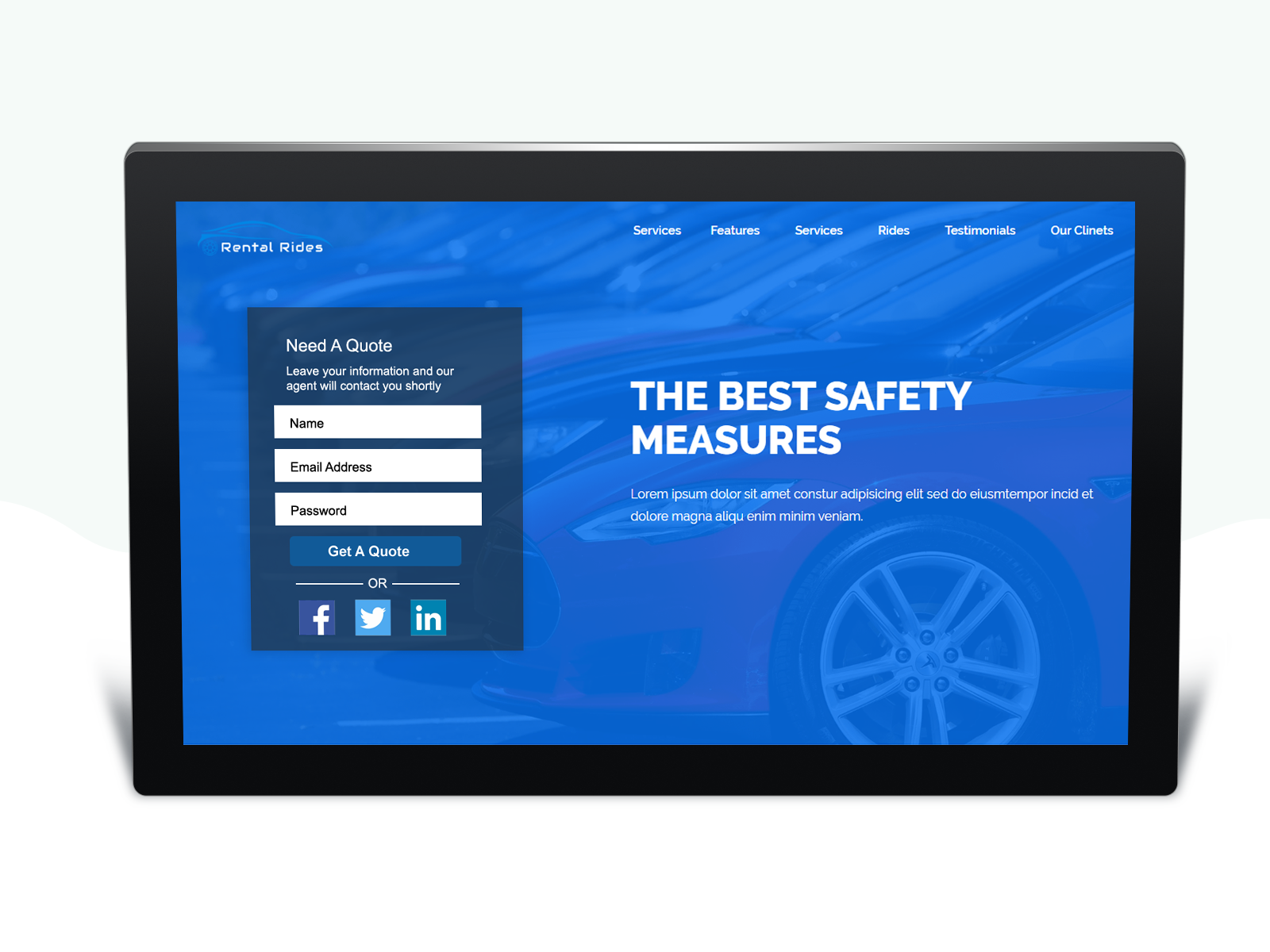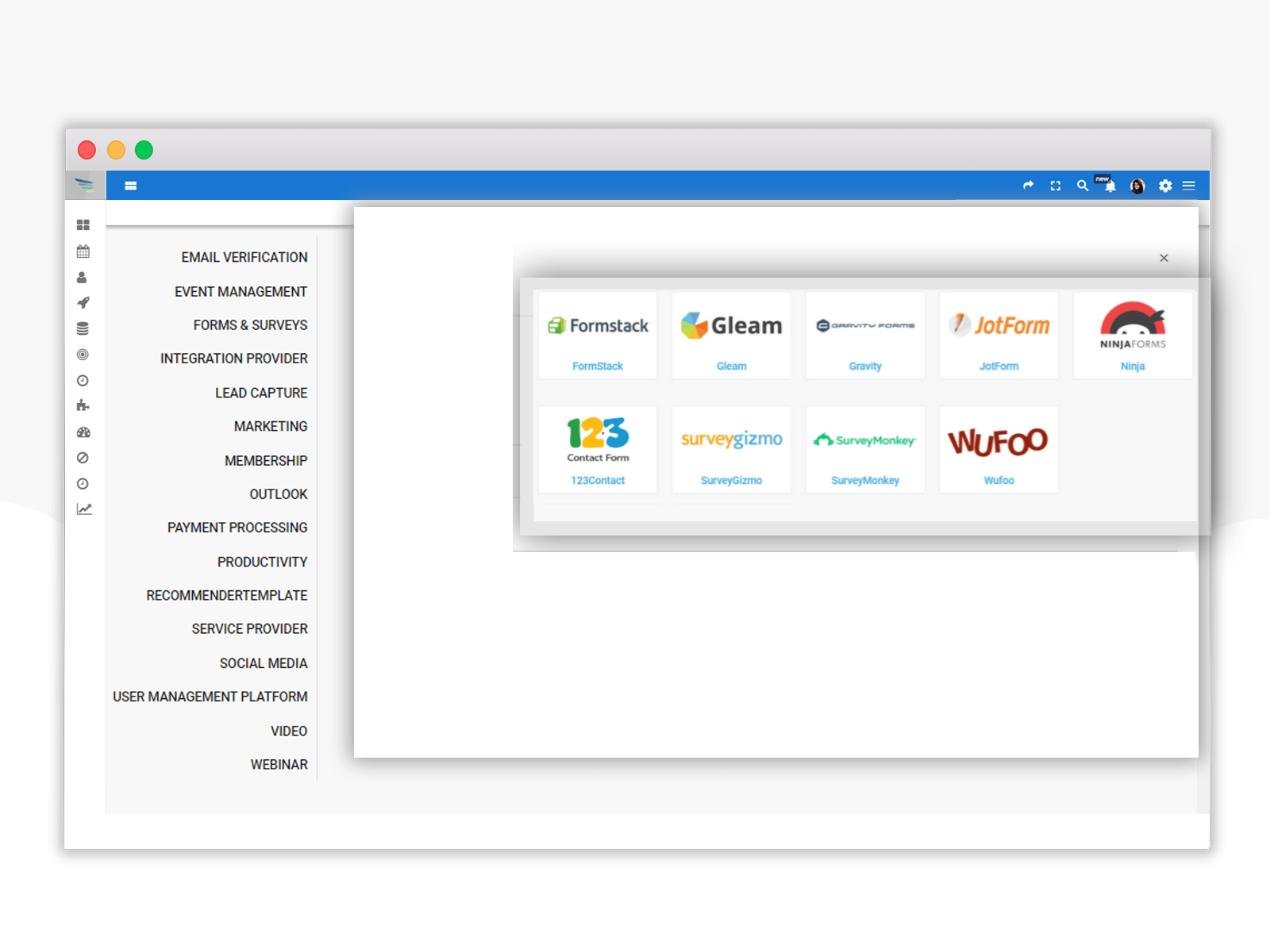 Form integrations
Form plugin integration
Leverage never-ending possibilities like Form plugin integration that give more power to you to connect various plugins such as Gravity, Formidable, Contact7, FastSecure, and Ninja Forms inside Aritic PinPoint without hassle.
Ready to get started? Build you first form on Aritic PinPoint today!
Benefits of Aritic forms
Fully integrated powerful custom forms to let you convert visitors into leads
Start creating perfect campaign forms to initiate workflows for nurturing campaigns with different actions and conditions instantly after submission
Standalone Forms
Build independent forms templates and add directly after submissions with fast actions like 'add to a segment' or 'add points'
Inline Forms
Create beautiful inline forms with an online form builder easily to display series of labels, fields, and submit buttons within a single horizontal row
reCaptcha Forms
Create and use reCaptcha forms to secure companies against spam and other automated abuses taking advantage of the reCaptcha plugin
Survey Forms
Learn more about user preferences, need, and demands. Ask questions using easy to build survey forms inside your Aritic PinPoint account
Pop-up Forms
Set pop-up forms to your web page or blog. Build powerful pop-ups and use them to collect basic details of your B2B customers like name, email, and more.
Form Design
Customize background colour, font styles, alignment of texts, padding and margin inside the online form builder
Form Testing
Build online forms using an online form builder, preview them, see changes, test them right against real conditions, logic, or workflows