Marketing Automation For E-commerce
Get the perfect management, marketing and sales capabilities rolled into one comprehensive tool. Build personalized omni-channel marketing campaigns, and leverage your sales leads with Aritic PinPoint eCommerce Add-on. Whether it is email marketing or lead nurturing, CRM or custom form building, our eCommerce add-on has all the basic and advanced features that you need for your product.
Unified lead profiling, nurturing, and conversion through omnichannel marketing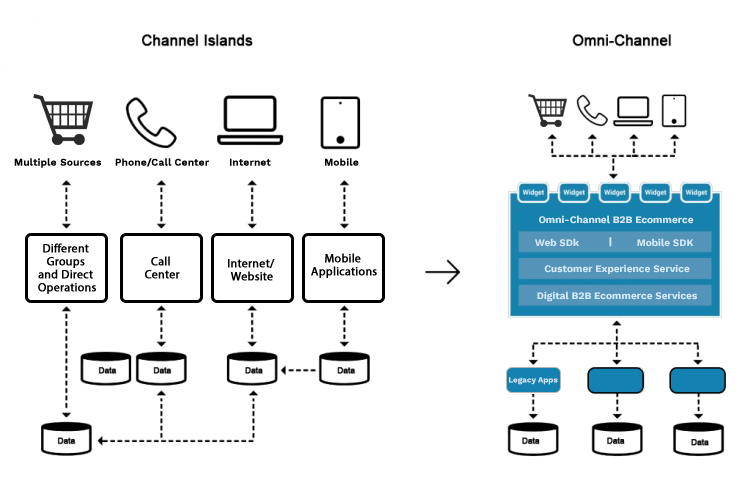 Create and publish automation campaigns in less than a minute with the simple drag and drop editor. Build an omni-channel marketing experience for all your customer and clients, showcase your products and trigger a sales cycle with various nurturing campaigns. Offer consistent user experience across all marketing channels and screen sizes with multichannel campaign features and mobile-optimized automation templates.
Enhance buyer's experience with social communication
Send personalized emails, text messages and site messages to your customers. Leverage the power of social media to know what interests your target customer. Use multi-conditional segmentation feature of Aritic PinPoint based on the social interaction with leads, their past purchase patterns, and so on.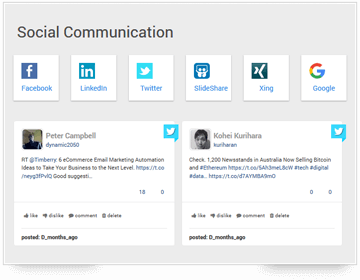 Advanced analytics for behavioral analysis
Track the purchase pattern of each lead throughout their lifecycle. Get detailed insight on how and why each lead is behaving in a certain way. Draft messages that are highly targeted use dynamic content to hit the bull's eye.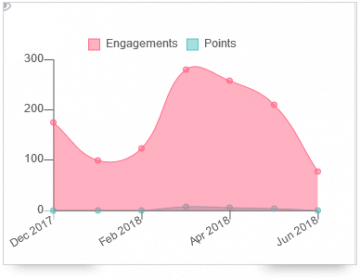 Deliver marketing content that focuses on your goal
Make the most of the niche content. Power your marketing efforts throughout the customer lifecycle with targeted content. Make your sales repeat over and over again, leveraging your overall ROI. With personalized marketing efforts, be the trusted brand that your customers always wanted.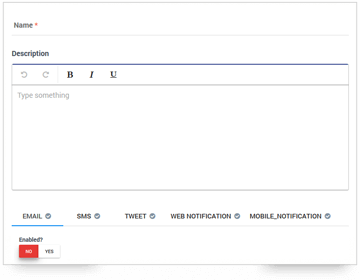 Personalized and automated communication
Schedule personalized content for automated communication so that no users are left out. Nurture each lead with targeted emails, communicate with them over social media platforms, and track their purchase behavior to know more about what they want. The best part is, all of these can be automated.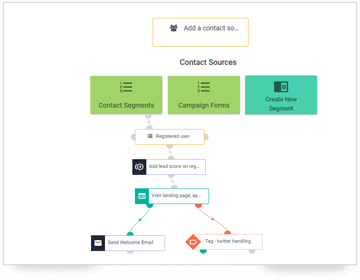 Aritic PinPoint eCommerce add-on is built for Your Product
Customer activation automation series: Send notifications (email and mobile) upon successful customer account activation. Create welcome drips after product purchase. Automate the entire onboarding series.
Event-based notifications: Engage your customers with important notifications and reminders, like payment failure or confirmation, new product arrival, availability of a product previously checked, new offers, seasonal sales, etc.
Unified lead profiling: Tie together all the information, both online and offline, of your lead and create a singular lead profile. Information includes behavioral tracking, demographics, social profiles, offline activities, and more.
Customer retention programs: Retain your customers with re-engagement campaigns, exclusive offers, customer referral programs, customer loyalty programs, and continuous follow-ups.
Customer journey automation: Help your customers to proceed from the awareness stage to the decision stage with relevant content marketing, email campaigns, push campaigns, and mobile targeting. Automate your customer's journey based on their behavior and buyer's stage.
Integrated SMS, phone call, and IVR automation: Create missed call campaigns, automate interactive voice response, and launch SMS campaigns to your existing customers.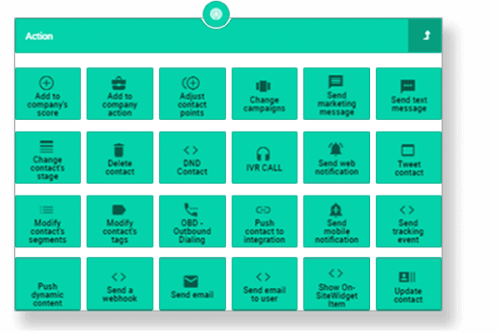 Define your brand's Image with Aritic PinPoint
Create social brand image
Hyper-target customers
Create customized ads
Happy Customers Around The Globe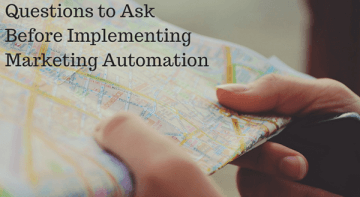 21 Marketing Automation Questions to ask before Implementation
Here are 21 Marketing Automation Questions to be asked, as marketing automation has created a paradigm shift in the field of digital marketing. Continue Reading..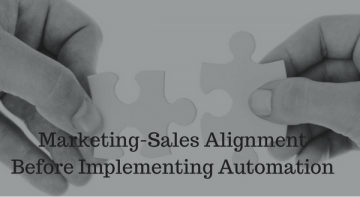 Marketing-Sales Alignment Before Implementing Automation
Marketing-sales alignment can increase revenue by 208% if implemented properly. Communication is the biggest challenge in marketing-sales alignment. Continue Reading..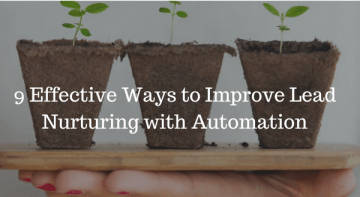 9 Effective Ways to Improve Lead Nurturing with Automation
Lead nurturing without automation is as vague as drawing sketches in the water. With proper segmentation and automation, effective lead nurturing can happen. Continue Reading..