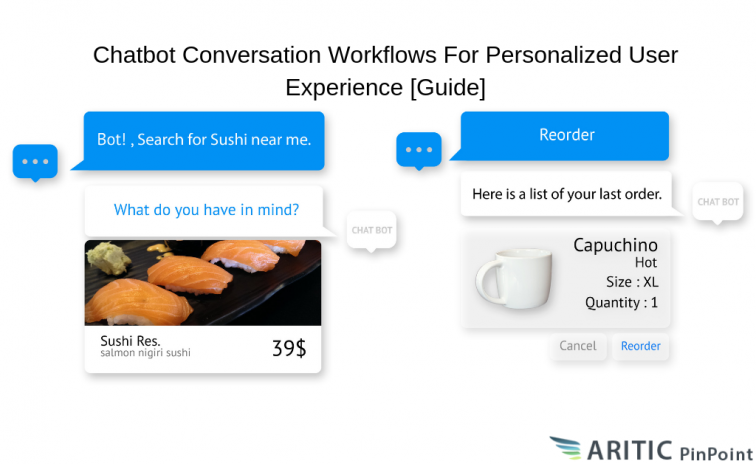 It was Monday morning. Surprisingly, I was before time in office. Derek has mentioned about taking an alternative route since my usual route was blocked. I had almost forgotten about that sales meeting I had scheduled but Derek reminded me on time. Infact, I had enough time to put together my materials for the meeting and check that the meeting room was available. When I was back at my desk, I got busy with work and forgot about lunch. But again, Derek reminded me that it's time for a break. Infact, Derek also sent me a reminder for a family event for which I was supposed to leave office early. Oh! Derek.
If you are not living in another dimension, you must by now have understood, Derek is a bot. 
This is a classic example of a chatbot workflow.