Content optimization is the process in which you improve your tags, meta description, keywords, and meta tags of your content. It also includes fixing broken links and including backlinks (as well as driving backlinks to your content). All these help search engines like Google or Bing to index your content page and move up your content to the first page.
Marketers optimize their content time and again to ensure that they are getting found by their target audience on search engines against relevant keywords. These keywords include short and long term keywords as well as semantically related keywords/phrases. The optimization is not restricted to contents of any one marketing stage, because every marketing stage NEEDS quality and optimized content. Even your most loyal customer wants to engage through quality content.
As far as the virality factor goes, TikTok is right up there among the best. The speed with which it has made inroads into the marketplace, gained users, and settled into the minds as well as social media lives of its audience has already made it a big thing. But what's worth knowing is that they are not stopping here. TikTok lead capturing ads are making the headlines now.
TikTok Ads – the Next Big Thing
Taking a big stride to start appealing to small and big businesses, the TikTok ads is a prospect that sounds very interesting and exciting, especially when you consider the fact that businesses have started to appreciate audience segmentation and targeting more than they ever did before. And with such a large audience out there, not leveraging the potential that TikTok ads may have may very well mean leaving out a lot of money on the table.
We've already talked about how marketing automation for multiple channels can give your business a steady boost. Also, we've shown you how marketing has evolved over the years.
In this infographic, we have compiled some of the compelling stats and facts that indicate the excellence of performance a marketing automation tool can add to your marketing-sales campaigns. It is not us who are vouching for marketing automation tools; brands and users across the globe have agreed that automation is the future and we are very well on the right track. Take a look at these amazing facts below.
Lead capture ads on TikTok is new but lead capturing using ads is not.
A visitor lands on your website hang around for a while randomly browsing your 2019 accessory collection when a form pops-up in front of him asking for contact information. The form is lengthy. It does not auto-fill information, either. The visitor, at this point, does not want to share details. Disappointed, he leaves.
Thankfully, lead hungry marketers can breathe a sigh of relief as they can still successfully capture lead information. Where lengthy forms are slowly fading out, lead capture ads are quickly emerging as a means to collect information to find new customers who might be interested in your brand and product.
Once upon a time, marketers would minutely focus on just one channel to engage their target buyers.
But that's an old story now!!
Brands want to be present everywhere their target buyers are – social media, emails, landing pages. mobiles – just about everywhere. The reason is simple – consumers have become aware and are well-informed. They are not going to take anything served on their plates. Their needs, demands, and expectations are very clear to them, and they look for social proof of a brand they will invest in. Additionally, it is important that you connect with your target buyers based on what they are looking for. Your consumers want you to be equally informed about them and be present on all the channels they are in. In a way, it is mandatory that your consumers find you easily on all platforms.
Marketing automation platforms generate engagement among the target segment of subscribed leads through the multiple stage of marketing and sales funnel. After an email trigger for the targeted lead from an automation workflow of marketing automation platform like Aritic PinPoint, it goes through email delivery partners and finally lands inside the target mailbox of the lead. Here are few of the stages through which the email goes through to reach the mailbox-
IP and reputation check

Email bounce check

Blacklist reputation check

Security and authentication check
After an email lands inside the mailbox of the target lead, the mailbox provider measures engagement and interactions of the email content. According to these measurements, the mailbox provider places the email into the different inbox of their subscriber which can be primary inbox, promotions inbox or spam folder. The mailbox provider sends the negative engagement feedbacks to the global email reputation providers, and Aritic PinPoint tracks the marketing relevant engagements like email open, click, unsubscribe, abuse reports. This completes the feedback loop of whole marketing automation inbox maze.
The three pillars of modern digital marketing are as follows: search, social, and content. It's now the commonly accepted wisdom that any successful marketing strategy is going to include a focus on search engine optimization, content, and social media marketing. Even B2B companies, who traditionally relied on outbound marketing and sales tactics to land big clients, are now facing the realities of how omnichannel is forcing B2B leaders to meet customer demands.
But whether your B2B company is focusing on new digital marketing initiatives or relying heavily on tried and true outbound tactics, it's all for naught if your process isn't streamlined. That's why investing in a solid marketing automation platform is a necessity. A good software platform is going to make sure that you're looking at the right data from your content, social, and email marketing initiatives. Moreover, it will tell you exactly who is interacting with your brand and how.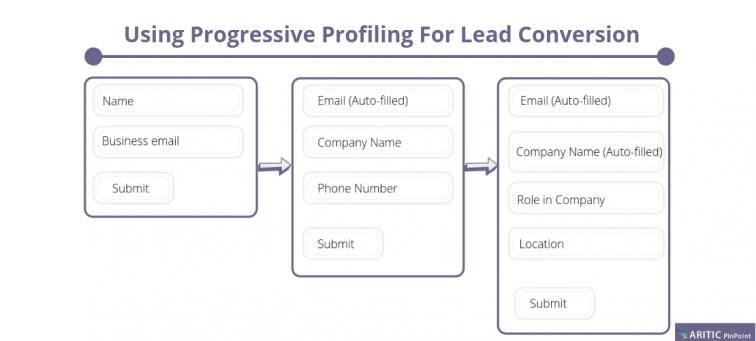 Marketers across the globe are focused on two things – one is to drive conversions of visitors to leads, and secondly, to convert these leads into loyal customers. Getting traffic to your website is one part, converting these visitors into leads, and then into customers is a different challenge altogether. Inbound marketing IS about getting found by potential leads and organically converting into leads. That doesn't mean there is nothing a marketer like you can do. Infact, capturing lead information can be made interactive and convincing with a technique more popularly known as Progressive Profiling.
Businesses are in constant pursuit of improving brand-user engagement and boosting conversion rates. To that end, a ton of great content is produced to stimulate interest in a brand and attract potential customers.
Once they land on your website, the logical first step is to gather enough information about your new visitors, not just to make them a part of your sales and marketing funnel but also to get to know them better for improved conversion chances. And that's where things get tricky.
Marketers are afraid to overwhelm their new users with questions and queries.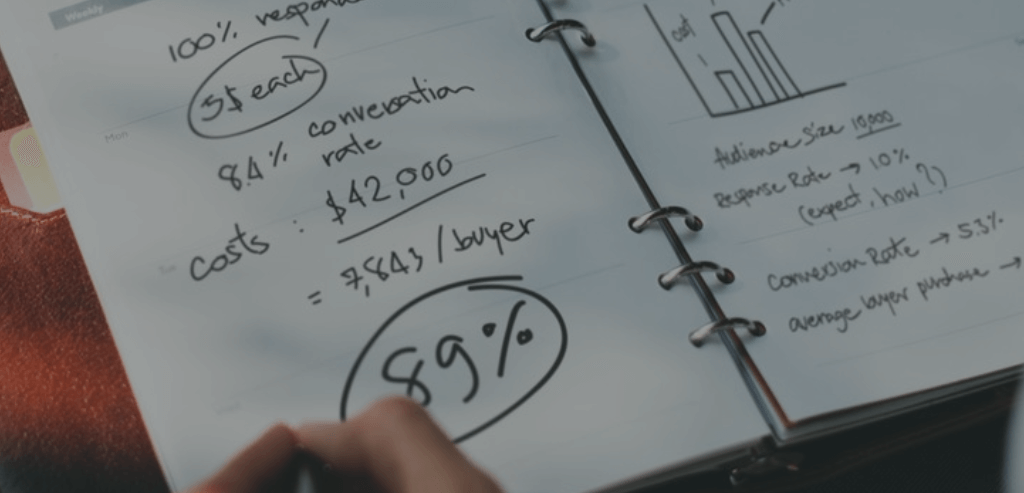 Your leads want you to earn their attention. This simply means your lead management strategy will need a quick revamping to meet your leads' evolving needs.
Thanks to inbound marketing, businesses are playing their best cards to garner their target leads' attention before they decide to settle for some other brand. And sadly, this decision happens almost in a snap if you fail to capture their attention. Courtesy the wide range of options, your leads are already spoiled for choices. If you are not pacing up with the right lead management strategy, you are just going back few steps every day in the competition.