According to a study by eMarketer, the median email marketing ROI is a whopping 122%. This number is proof that no matter how many other marketing channels come into play, email will remain at the core of a business marketing strategy for growth. But email marketing has changed a lot in the last few decades – there's more personalization and focus on making them engaging and interactive. For instance, it has come to businesses not being afraid of using GIF emails to reach their subscribers and customers. 
Email marketing has been continually evolving over the last few years. What used to go out as broadcast messages, are now targeted and personalized on a 1:1 basis for each subscriber. Businesses are experimenting with different tactics and approaches to make the age-old emails more interactive. 
Enter, GIF emails. 
Why should you even use GIFs? 
Google recorded millions of searches for GIFs every day. In fact, Tenor, a GIF platform that was acquired by the search engine, shared that it has more than 300+ million monthly active users. The searches on their platform alone run into billions!  
Online marketers know that the real metric that defines a campaign's success, is conversions. Depending on what your goal is, it's the click on your call to action buttons to 'subscribe' or 'buy' that matters in the end. While we all know that a call-to-action button is something that should stand out in your message, most marketers struggle in picking the right color for them.
Why?
Take, for instance, you send a consumer an email. This email comprises a few offers but the key call to action button for you it the 'subscribe to deals' button at the end of the email. 
Now if all the call to action buttons look the same and the recipient is given the choice of interacting with one – there's a high chance they click on an offer instead. After all, you did share multiple pieces of content and offers with them. That's where the importance of clearly demarcating your call-to-action button comes in. It's like defining the next step you want a recipient to take after reading your email. 
Customer loyalty rides in on the back of amazing customer experience. A customer experience that brilliantly merges offline and the online world take the winning cup. Why? Because your customers are spending hours scouting over multiple channels. So, if you are not yet thinking of a multichannel marketing strategy, then you are not thinking about your customers.
But I know I am wrong. Because like always, you want to build the best customer experience for your customers. So, I will straight away move to doing multichannel marketing that will work.
As outlined in 7 Common Myths About Multichannel Marketing –
Multichannel marketing definition refers to all the efforts a brand puts together to interact with their customers across multiple channels and platforms. Multi-channel marketing is followed by Omnichannel marketing which offers a seamless and integrated customer experience irrespective of how or where the potential lead is engaging with the brand.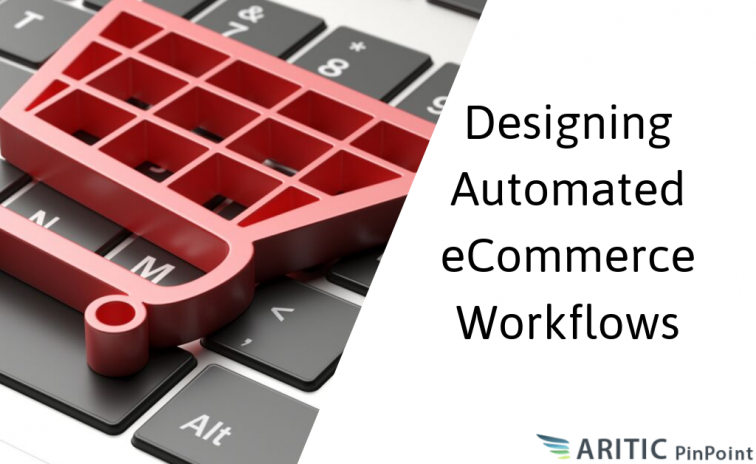 Automation workflows are not a trend, it is a mandate for eCommerce platforms looking to scale up steadily. Almost all offline stores have a digital presence.
Infact, research shows that  82% of the brands without a digital presence are looking to begin online selling in a year's time. This response points to the evolving way buyers want to make a purchase in the present time. 
Modern buyers are well-informed and do research independently. They look at multiple channels like web, social media, mobile, and more for reviews and comparisons. Word of mouth in eCommerce businesses works best because human brains tend to rely on human feedback especially from those whom they trust personally. Research has also shown the word-of-mouth is one major way in which eCommerce businesses tend to acquire new customers, closely followed by social media. 
Handling Modern Buyers
To understand the modern sales cycle and retain VIP customers, eCommerce businesses are turning to marketing automation. They are looking to adopt a comprehensive solution that will help them acquire new customers, automate customer-engagement, calculate sales revenue, and help in retaining customers for a longer period of time. 
In more simpler terms, eCommerce platforms need automated workflows that will put their entire business funnel in place. You can handle two or three subscribers manually, but when the subscriber count goes up along with their evolving demands, you need dynamic and automated workflows to keep things on track. 
As far as the virality factor goes, TikTok is right up there among the best. The speed with which it has made inroads into the marketplace gained users, and settled into the minds as well as social media lives of its audience has already made it a big thing. But what's worth knowing is that they are not stopping here. TikTok lead capturing ads are making the headlines now.
TikTok Ads – the Next Big Thing is here!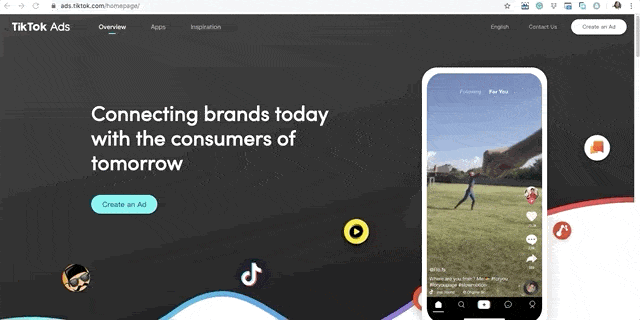 Taking a big stride to start appealing to small and big businesses, the TikTok ads sound very interesting and exciting, especially when you consider the fact that businesses have started to appreciate audience segmentation and targeting more than they ever did before. And with such a large audience out there, not leveraging the potential that TikTok ads may have very well mean leaving out a lot of money on the table.
Lead capture ads on TikTok is new but lead capturing using ads is not.
A visitor lands on your website hang around for a while randomly browsing your 2019 accessory collection when a form pops-up in front of him asking for contact information. The form is lengthy. It does not auto-fill information, either. The visitor, at this point, does not want to share details. Disappointed, he leaves.
Thankfully, lead hungry marketers can breathe a sigh of relief as they can still successfully capture lead information. Where lengthy forms are slowly fading out, lead capture ads are quickly emerging as a means to collect information to find new customers who might be interested in your brand and product.
Inbound marketing promises to increase your organic traffic, and trigger more conversions. But conditions applied. You have to do it right to save it from dying.
Your Inbound Marketing Strategy will give results only when you have a proper strategy in place.
Click To Tweet
Do the reverse, and your Inbound marketing results will take a sharp U-turn and go downhill. When we started implementing inbound marketing practices, we continued to see dips in our results. Perplexed at what is going wrong, we stopped. We stopped everything we were doing and turned on our Sherlock-mode to see what was keeping us from succeeding with our strategy. And that was probably the best idea. We ended up identifying 3 major flaws in our strategy that held us back. These are not some uncommon or unheard mistakes. Infact, they were so in-the-flow type errors, it took us about 5 months to understand we were on the wrong track.
Fast-forward to the present date, we now know how fruitful our digging-into-details was. So, in this article, I will tell you about those top 3 reasons or errors that we made (and I'm sure you will relate to many of these if your strategy is also showing negligible returns).
Facebook has over 2.20 billion active users, which makes it the largest social media network in the world. A little over a decade back, Facebook was not much known. Today, it has billions of active users logging in multiple times on Facebook. Do you know any other success story as huge as Facebook? Moreover, with this momentum, can the active users go from billions to millions or thousands? Only the Facebook marketing can prove you the best way to gain great traffic.
Probably no. Facebook's craze is here to stay. Facebook is here to stay.
Think about it. Every single person you know is on Facebook, whether they understand the whole concept of it or not. People from every age group (13+ of course) is on this platform. Hence, it is only natural that marketers cannot ignore this social platform. Whatever be your target audience, you can bet they are on Facebook on a daily basis. The question is: How can you target these users with your marketing?
We've already talked about how marketing automation for multiple channels can give your business a steady boost. Also, we've shown you how marketing has evolved over the years.
In this infographic, we have compiled some of the compelling stats and facts that indicate the excellence of performance a marketing automation tool can add to your marketing-sales campaigns. It is not us who are vouching for marketing automation tools; brands and users across the globe have agreed that automation is the future and we are very well on the right track. Take a look at these amazing facts below.