Drive more traffic with landing pages
Create landing pages that will attract your ideal customers. Design call-to-action buttons that are hard to ignore. Track your customer behaviour right from the time they visit your landing page.
Create smart landing pages
Design your landing pages with relevant content and context to attract your ideal customers. No coding required. Choose from a range of templates or build your own customized landing pages.
Insert smart forms
Add GIFs for higher engagement
Use dynamic content to showcase relevant landing page to your ideal customers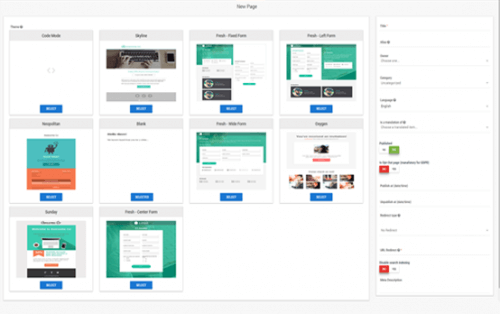 Responsive landing pages
Attract your ideal customers across multiple devices. Use responsive landing page templates available or build your own with the BEE-Editor.
Customise your landing page
Use dynamic content to show relevant messages to your ideal customers. Insert forms, videos, or GIFs to trigger higher engagement.
Integrate with multiple platforms
Use your landing page as a gateway for your multi-channel marketing purposes – emails, SMS, push notifications, and mobile marketing.
Convert more visitors into leads
Create and launch professional looking landing page without a developer. Run A/B tests to identify what works best for your ideal customers.