Push Notifications
Deliver High level of subscriptions
Get more subscriptions with push notifications. Choose when to show the notifications and for which content to run the push notifications. You can enable push notification for your mobile audience as well.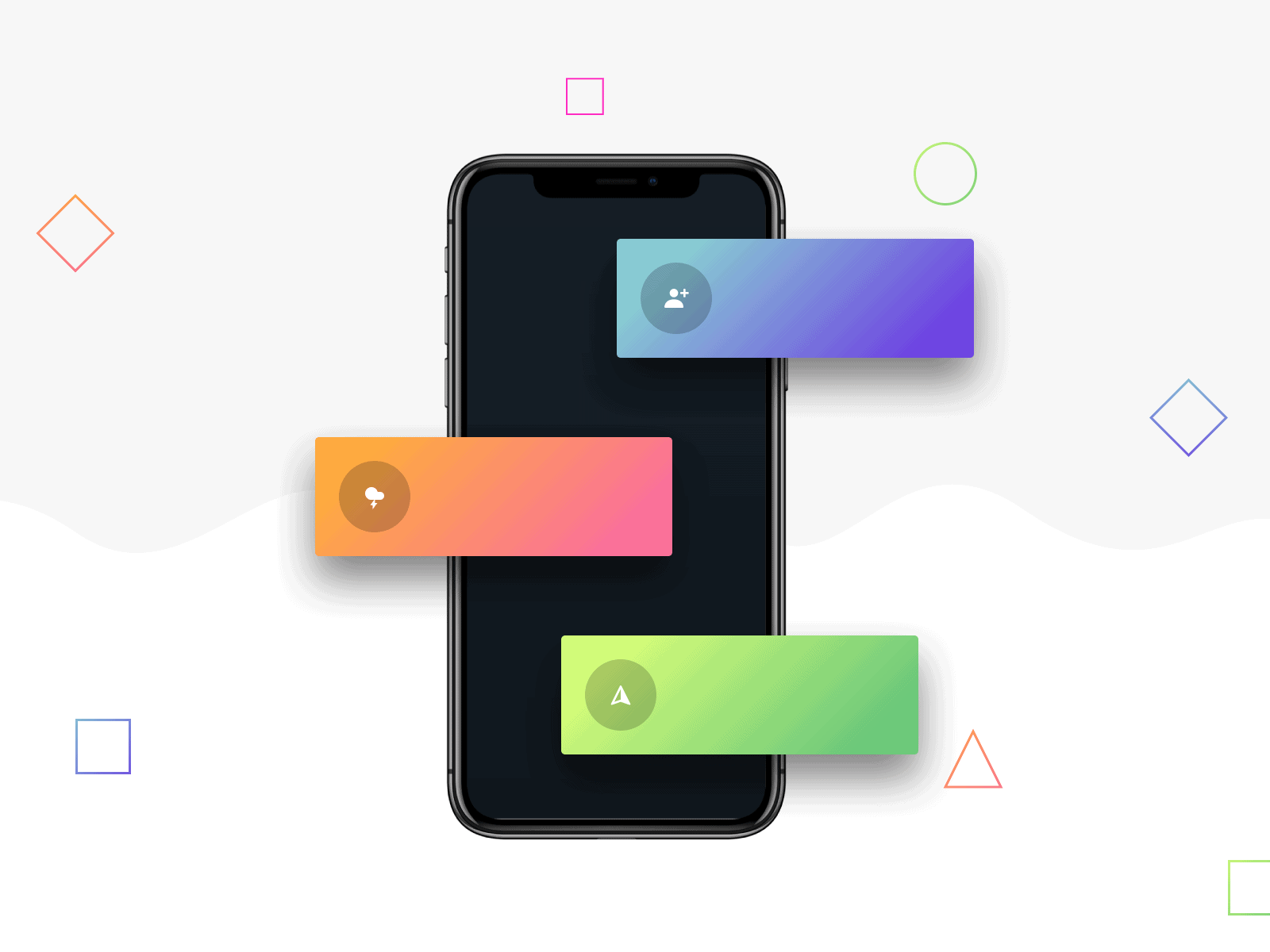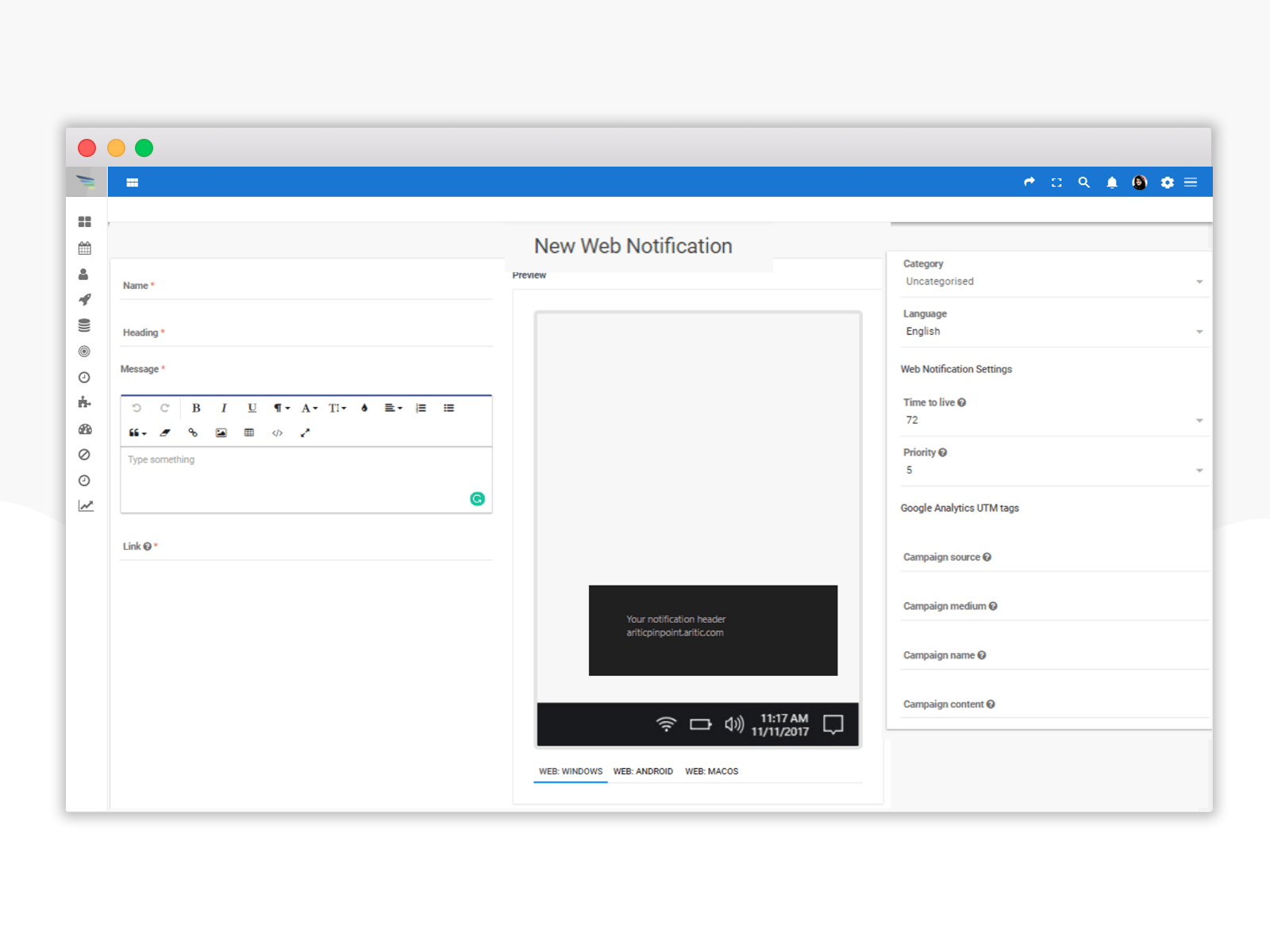 Personalization
More engaging and 1-on-1 communication
Engage with your leads one-to-one with the push notifications feature. It is more like having a one-to-one conversation on subscribing to your content.
Implement Web Push Notifications in 3 Simple Steps
Integrate OneSignal and set it up
OneSignal integration is available. You need to set it up properly to start push campaigns
Build Push Campaign Segment
Use custom fields and segment filters to create segments for your push notification campaigns
Based on your segment type and user interests, design personalized and dynamic messages
User Experience
Segmentation and Personalization
Segment your users according to certain common factors. Design push notifications for each segment in a way that looks tailor made for each user. Use predefined criteria like cookie targeting and URL targeting to ensure personalized content.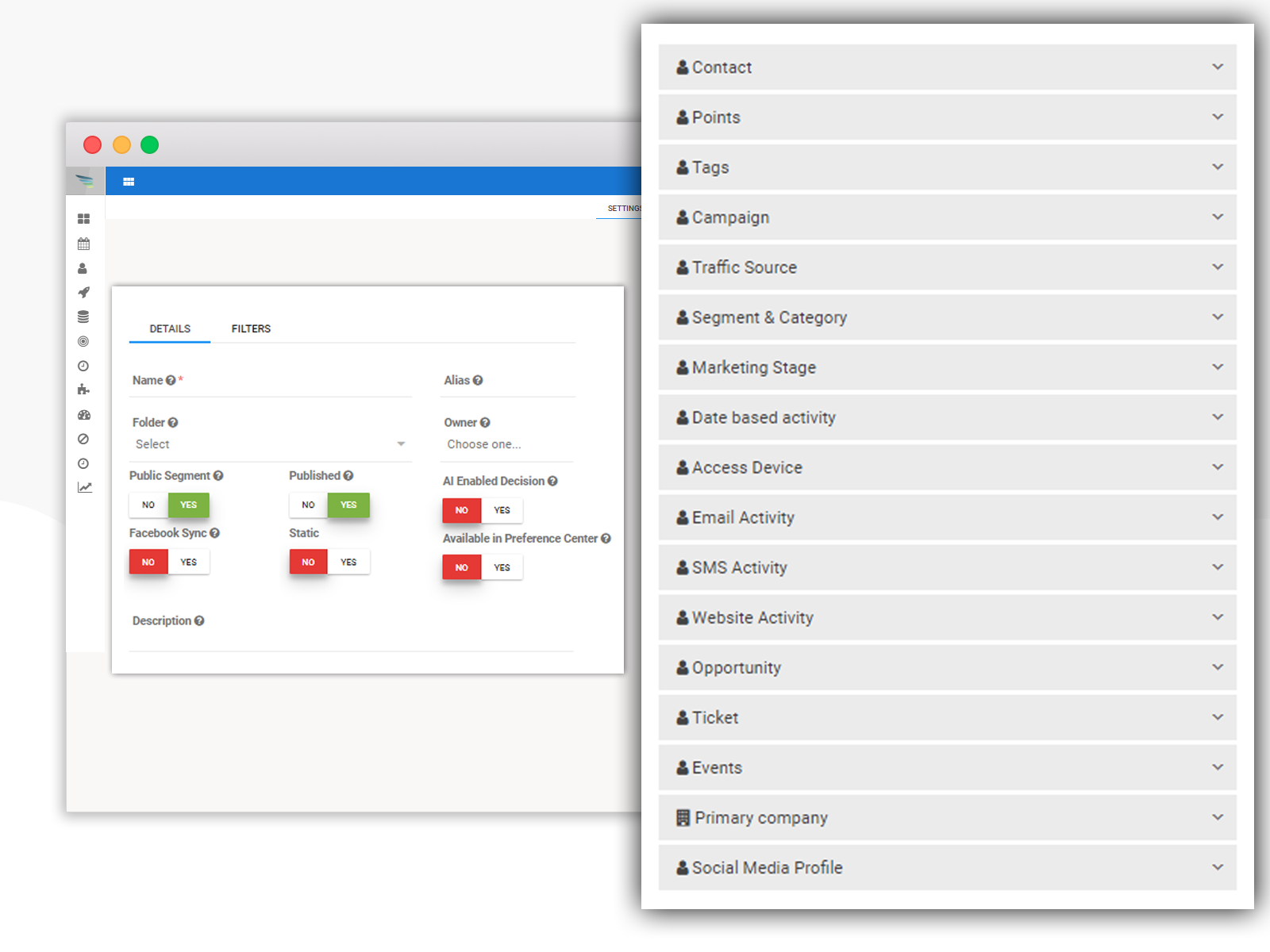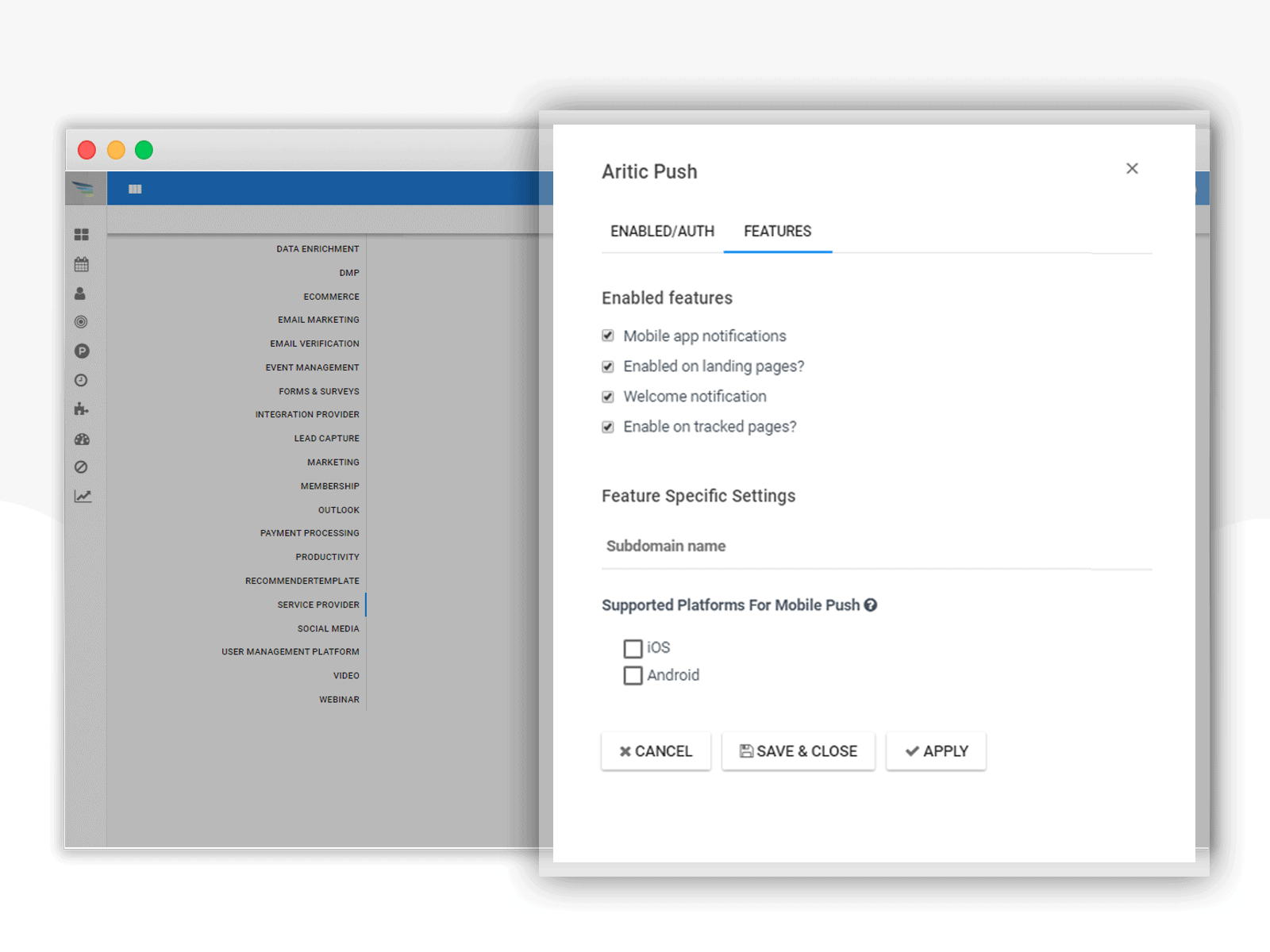 Integration
OneSignal Integration
Aritic PinPoint offers integration with OneSignal to enhance your push notifications. Add customized permission messages with the four Permission message designs from OneSignal: Fullscreen, HTTP Permission Request Post Modal, Slide down and Subscription bell. Along with this, you can also implement your own customized link.
Start With Drip Push Notification
Try hyper-targeted and personalized drip push notification campaign for FREE
Aritic Push Notification
Nurture your leads with non-interruptive and personalized push messages
Stay in touch with your leads without internet. Enable offline push notifications and get subscriptions. No more waiting on the internet
Trigger web messages
Trigger web messages based on the user actions. Pick out common actions like leave intent or time spent on any page, and set triggers
Boost Engagement
Engage with your leads one-to-one with the push notifications feature. It is more like having a one-to-one conversation on subscribing to your content
Simply drag and drop design blocks or content blocks inside the landing page builder, and start editing your push notification campaign