Aritic PinPoint as Marketo Alternative
Looking for a Marketo Alternative? Try Aritic PinPoint. Aritic PinPoint and Marketo are very similar when it comes to features. What sets them apart is the design- Aritic PinPoint has an enriched User Interface and works smoothly. The ease in using Aritic PinPoint makes it superior to other popular names like Marketo
A Powerful Marketo Alternative
Discover Aritic PinPoint, an incredible platform that's here to help you automate marketing processes end-to-end, from prospecting to customer acquisition to retention, and aid you take your marketing to the next level!
All in one marketing platform
An all-in-one marketing platform helps you manage and talk to your clients, customers, and other interested parties. Our approach to marketing focuses on best contact management practices, beautifully designed campaigns, and powerful data analysis.
Maximize your marketing by targeting accounts
Use account-based marketing so that you can identify and segment your target audience down to single accounts. PinPoint lets you reach a small number of high-value prospects with a custom-tailored experience and achieve success at a fraction of the cost of traditional channels.
Watch your conversion rates soar
Aritic PinPoint can assist you in taking your conversion rates to the next level. Increase your conversion rates and improve customer engagement. Use conversion optimization with A/B testing and split-testing capabilities. Watch your conversion rate soar and make data-driven decisions.
Reporting made simple
Aritic includes advanced reporting and analytics to help you easily analyze and optimize your marketing strategies. Get the data you need to make critical business decisions with visual dashboards, automated alerts, and advanced reporting features.
Retarget your leads
It's time to stop sending one-off emails and start nurturing your leads. Aritic's retargeting capabilities will allow you to reach out to your leads with relevant content at the right time. You can even use personalization and email automation to take it a step further.
Use multichannel capability
Optimize your marketing campaigns with multichannel campaigns. Aritic's customer-driven platform allows you to move seamlessly from web design to mobile, generate traffic, test hypotheses, and measure performance.
Why are customers searching for Marketo alternatives?
Many marketing departments are finding it difficult to manage their marketing. Marketo has been the go-to marketing automation platform for a while now, but new alternatives are popping up all over the place. Marketo is a great tool for marketing automation, but it's also expensive. Many new tools on the market seek to fix this problem by offering more affordable pricing plans that don't sacrifice features or integrations.

The main reason why people are looking for alternatives to Marketo is that it's not the most user-friendly software. In addition, it takes time to learn how to use it, and many people would instead invest their time in other things than learning how to use a new system. Marketo also offers a very limited set of features which limits its versatility.
Compare Pricings & Terms
Review the pricing models and onboarding terms of Aritic PinPoint and Marketo
| PRICINGS & TERMS | Aritic PinPoint | Marketo |
| --- | --- | --- |
| Pricing Plans | Lite plan starts at $99/mo. for 10,000 contacts | Spark plan starts at $895/mo. for 10,000 records |
| Set-up and onboarding | Easy. Onboarding support available | Complicated setup |
| Users | 1 Free User | 5 Sales insight users + 5 marketing calendar users |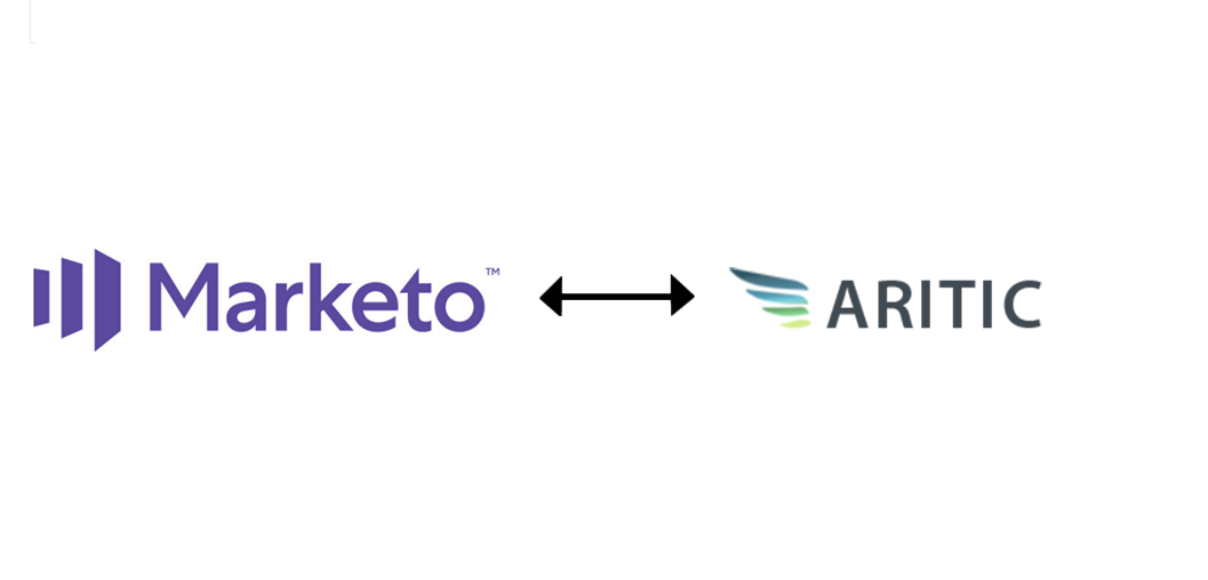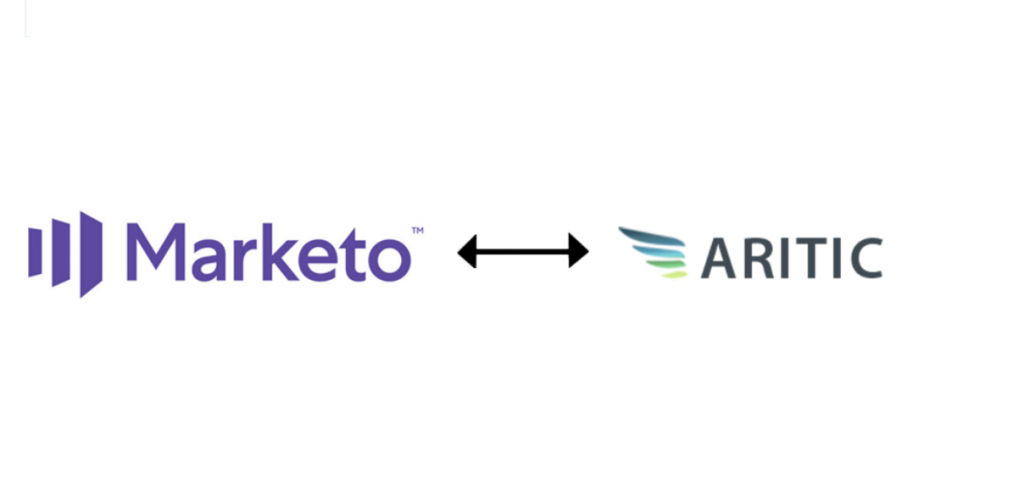 Feature Comparison
An overview of feature analysis of Aritic PinPoint and Marketo
| FEATURES | Aritic PinPoint | Marketo |
| --- | --- | --- |
| Visual Workflow Builder | Yes | Partial |
| Email workflows (with goals, triggers, if/then, delays, exits) | Yes | Partial |
| Workflow Live View | Yes | No |
| In-app Messaging | Yes | No |
| Mobile Push Notifications (iOS, Android) | Yes | Yes |
| Segment to email | Yes | Yes |
| Campaign organization | Yes | Yes |
| Auto Resend One-Off Emails to Unopens | Yes | No |
| Social Profiling | Yes | No |
| Multiple SMTP Providers | Yes | No |
| Configuration with Google Apps API Mail | Yes | No |
| Social Segments | Yes | Yes |
| Facebook Messenger Integration | Yes | No |
| Webinar Segments | Yes | No |
| Simple Email Templates | Yes | Partial |
| Visual Email Templates | Yes | Partial |
| CTA button Insertion in Emails | Yes | Partial |
| Overall Live Feed for Reports and Analytics | Yes | No |
| UTM tracking | Yes | Yes |
| Chatbot | Yes (Add-on) | No |
Reasons why you should switch from Marketo
Marketo is an excellent marketing automation system that can help you with most of your marketing needs. It has many valuable features that can be customized to fit your needs. However, as your company grows, you will want to switch to a more advanced system with more features. For example, if you have multiple products with different pricing levels or different customers who require different strategies, the automation features of Marketo are not flexible enough for this use case.

In addition, the power of Marketo has a limit. It's not a one-size-fits-all solution and will never be able to do everything for you. It is expensive and maybe a hassle to use. Marketo requires a lot of resources to build a reliable data model and maintain an effective set of reports. Moreover, it is not user-friendly for small businesses. It does not have the ability to easily manage campaigns for small budgets while being too expensive for larger budgets.

If you are looking for an affordable, easy-to-use marketing automation platform that allows you control over your own data, then Marketo might not be the best option for you.
Compare Reviews
Compare real-time user experience and take a call
| REVIEWS | Aritic PinPoint | Marketo |
| --- | --- | --- |
| G2 Crowd | 4.9/5 | 4.5/5 |
| Testimonials | "Aritic PinPoint is indeed an operating system for advanced Marketers!" | " A high impact tool for digital marketing. " |
| | Aritic PinPoint | Marketo |
| --- | --- | --- |
| Capterra | 4.5/5 | 4.2/5 |
| Testimonials | " An Awesome integrated marketing automation suite for sales and marketing teams. " | " Flexible and Adaptable, Best for Technical Users. " |
Over

2500

+ customers using Aritic
Align marketing, sales and service on a Aritic platform, automate and manage the complete customer journey.
Why is Marketo not suitable for high-growth companies?
Marketo is a tool that many small businesses use for marketing automation. However, for these high-growth companies, the problem is that this tool doesn't provide enough of what they need. The old, traditional sales approach doesn't work anymore, and marketers need to be more creative.

The problem with Marketo is that it's not targeted towards high-growth companies with limited resources. Marketers these days are looking for tools that offer them creativity and customization—not the traditional, old-school way of doing things. Above all, it takes a lot of customization and tinkering before companies can use the marketing automation solution, which may prove too costly and time-consuming.
Try Aritic PinPoint For Free
Get started with your FREE Aritic PinPoint Account, or schedule a 15 minutes demo to see how it works