Marketing Automation For Online Digital Businesses
Online Digital Businesses are steadily adopting marketing automation for high-end lead management features. After all, capturing leads, nurturing them, converting and retaining them along with maintaining an entire backlog requires a lot of automation for smooth functioning.
Enhance customer experience with multichannel automation campaigns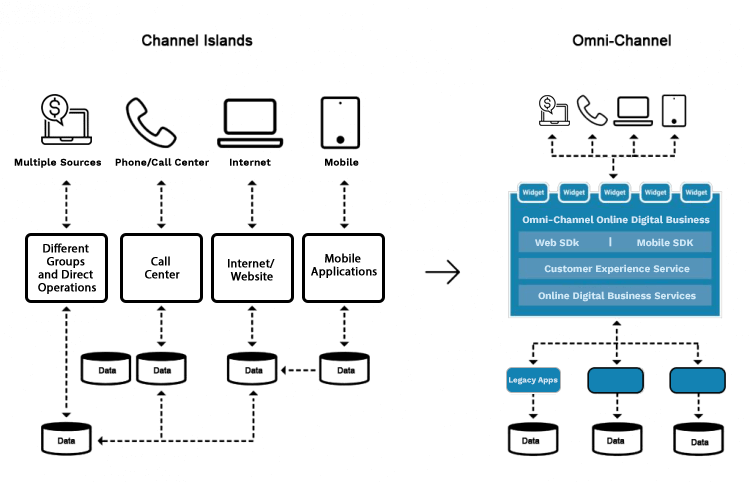 Ditch age-old marketing techniques. Switch to omnichannel and multichannel marketing to generate high-quality leads, nurture them, and convert them into loyal customers. Create unified customer experience across all marketing channels irrespective of the device at any given time.
Build marketing automation campaigns in minutes without any IT or design assistance. Boost your brand image with relevant content marketing, behavior-based automation campaigns, A/B tests, and detailed analytics, among other comprehensive features. Aritic PinPoint services are tailor-made for online digital businesses like yours.
Automate your lead on-boarding process
Schedule automated triggers for welcome emails and following onboarding emails. Create a series of onboarding emails and other marketing campaigns like SMS or push notification to help with client activation. Push your potential clients down the marketing funnel with easy-to-follow steps and short-term goals through various nurturing campaigns. Use marketing communication frequency capping to limit the number of communications to keep the engagement flow smooth. Help your clients with various marketing assets that they can download and know more about your brand.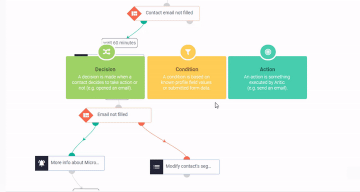 Nurture leads at different marketing stages
Create nurturing campaigns based on user behavior, engagement metrics, browsing patterns, lead source, demographics, and current marketing stage of your leads. Use relevant content materials for each particular buying stage to push the lead further towards conversion. Build a personalized relationship through these nurturing emails and automation campaigns. Make your leads trust your brand through consecutive nurturing messages, feedback requests, free resources, and more.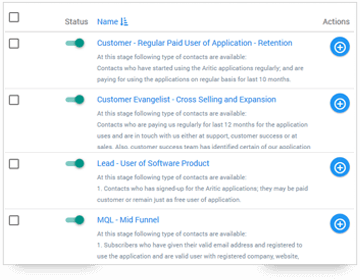 Track and engage with anonymous website visitors
Track the anonymous website visitors on your website and engage with them through On-site widgets, push notifications drip campaign and targeted Facebook custom ad audience sync. In combination with On-site widgets, push notifications drip campaign and landing pages, convert the anonymous website visitors into identified leads with an email address and other relevant detail. Create retargeting email campaigns to engage anonymous visitors, show them relevant ads through ad orchestration, and convert them into potential leads. Use progressive forms to capture details based on their activities by tracking their IP address.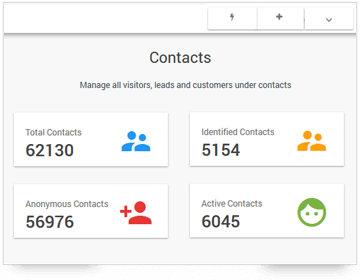 Engage your customers with dynamic push messages
Using a hybrid multi-channel automation campaign, engage the leads through push notification and email channel at the same time. With push notification delivery informative and time-sensitive messages to the push subscribers and send an email when your target need is to have engagement. Trigger engagement even when your potential customers are not browsing on your website or are using your app. Use drip push notification campaigns using dynamic content to automatically show a dynamic variation of the content based on each individual lead's buying patterns, browsing history, demographics, buying stage, and other details saved in your contact database.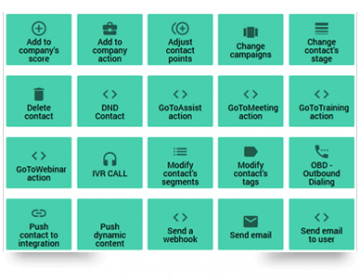 Custom forms and progressive profiling
Capture visitor information and convert them into potential leads with custom forms. All forms within Aritic PinPoint are embeddable and can be added to emails, landing pages and/or websites to capture leads. Choose form fields from a list of fields available within the form builder. Add social plugins to speed up the process and make it easier. Use progressive profiling to ask questions that your leads want to answer. Personalize your forms with ready-to-use form templates and custom CTA buttons.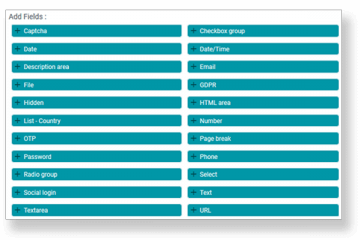 Create and publish beautiful landing pages to convert visitors
Build beautiful landing pages using our easy drag and drop editor in less than a minute. Select any template from the template library and start editing. Edit landing page layout, elements, structure, and more by just dragging and dropping the elements within the builder. Add embeddable forms, CTAs, social plugins, GIFs, videos, and images. Dynamically show relevant content to each individual user based on their behavior, demographics, buying stage, and more, with the dynamic content option in the landing page builder. Create responsive and mobile-optimized landing pages in a snap and start capturing potential leads.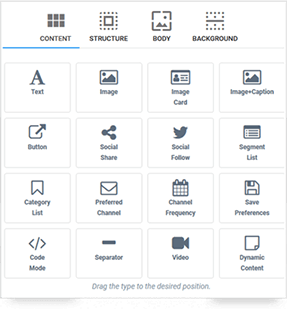 Reports and analytics to improve your marketing campaigns
Create multichannel marketing campaigns, like emails, SMS, push campaigns, mobile-targeted campaigns, and web campaigns. Analyze how each campaign is performing over a period of time. Match and judge them against competitor campaigns. See detailed reports in forms of table, charts, pie-charts, and graphs. Also, get detailed analytics like campaign engagement metrics, bounce rates, dips, and more. A/B test your campaigns and its elements based on these reports and use the winning version that will give you maximum traffic and ROI.
Align your sales and marketing team on single platform
One platform for everything! Aritic PinPoint lets you bring together your sales and marketing team so that there is no drop in the funnel. Marketing and sales are connected. Align both the teams on one platform so that they can continue with lead nurturing and conversion on time.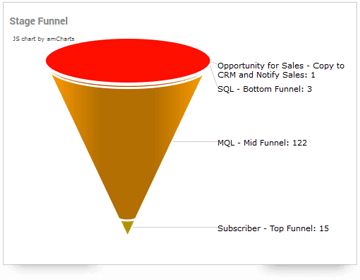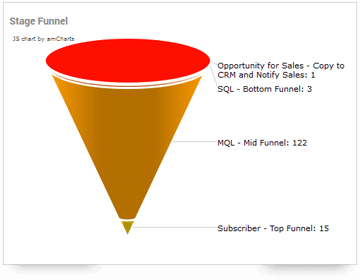 Comprehensive Marketing Automation Features for your Online Digital Business
Implicit and explicit lead scoring: Assign lead scores to determine your sales-ready leads before your sales reps connect with your potential buyers. Assign scores based on behavioral data (implicit) or external information like job details (explicit).
Kiosk mode leads nurturing: Switch on Kiosk mode lead nurturing while creating a marketing automation campaign to not place tracking cookies to a visitor's IP address.
Effective SEO and competitor analysis: See where your website and pages rank against popular keywords in search engines like Google, Bing, and Yahoo. Analyze your competitors' marketing strategies, their SERP rankings, and accordingly improve your own content marketing strategy.
Account-based marketing for your corporate clients: Connect and engage main decision makers of an organization. Create tailored marketing campaigns and reports, assign lead scores, and monitor each decision maker to ultimately make that organization invest trust in your brand.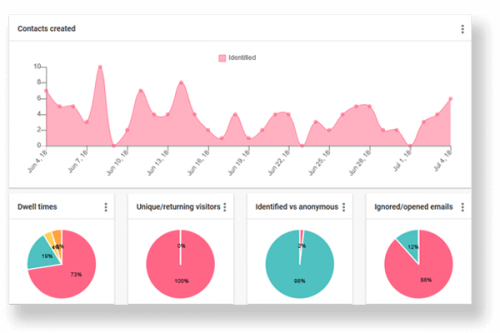 One-click CRM integration
When your leads are ready, create automatic triggers to send these leads into the CRM for your sales reps to follow. Use Bi-directional CRM integration for dynamic updates.
Social media plugins
Add social sharing plugins in all automation campaigns. Encourage social logins to make lead capturing faster as well as capture lead details from social platforms.
Create interactive and engaging automation campaigns - No IT or Design help needed!
Responsive and optimized marketing automation campaigns
Retargeting marketing campaigns to increase user engagement
Analytics reports, and performance analysis for improved ROI
Happy Customers Around The Globe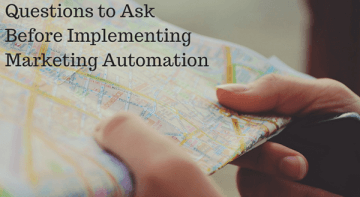 21 Marketing Automation Questions to ask before Implementation
Here are 21 Marketing Automation Questions to be asked, as marketing automation has created a paradigm shift in the field of digital marketing. Continue Reading..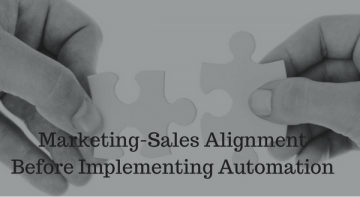 Marketing-Sales Alignment Before Implementing Automation
Marketing-sales alignment can increase revenue by 208% if implemented properly. Communication is the biggest challenge in marketing-sales alignment. Continue Reading..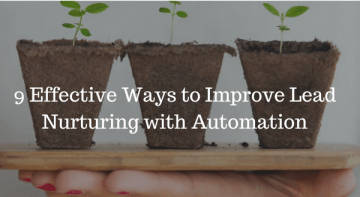 9 Effective Ways to Improve Lead Nurturing with Automation
Lead nurturing without automation is as vague as drawing sketches in the water. With proper segmentation and automation, effective lead nurturing can happen. Continue Reading..