Social Media Marketing
Build your social presence and drive engagement with your B2B leads and customers
Social Media Automation
Social Media Engagement Automation
Schedule bulk messages across days or weeks. Simultaneously update multiple profiles with targeted B2B messages. Seamlessly automate your social media updates to trigger real time engagement and create a social brand image.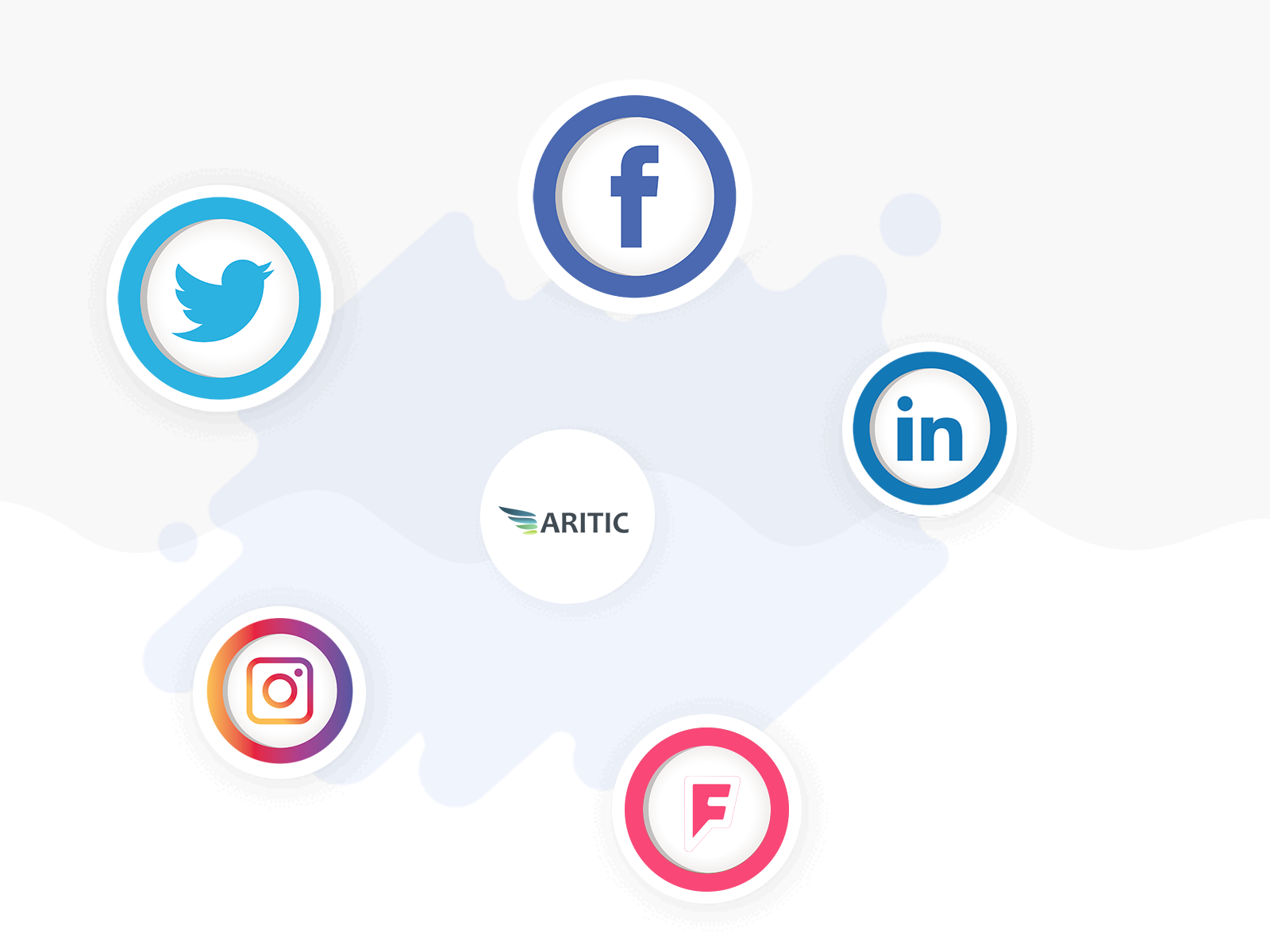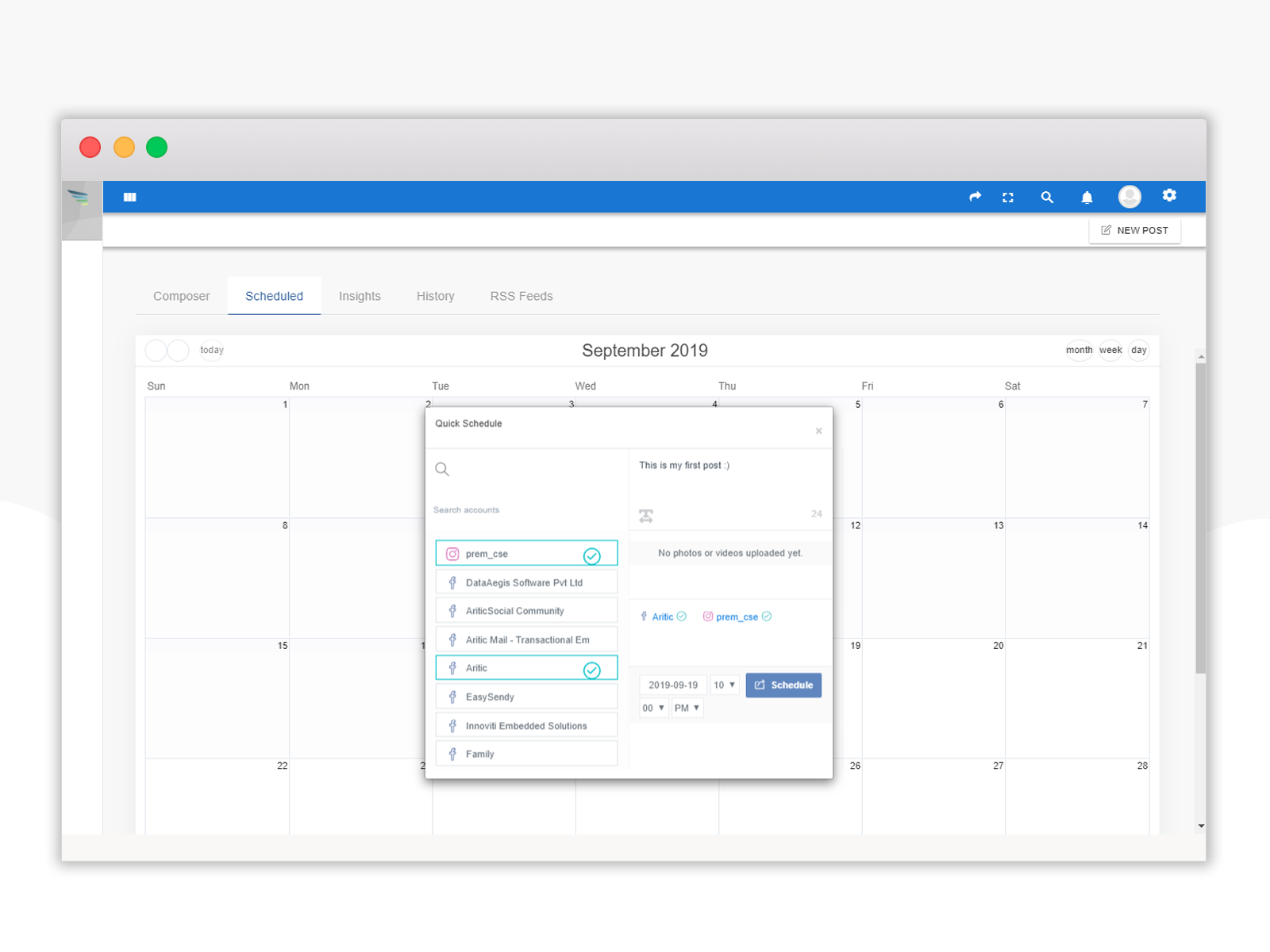 Social Media Updates
Use Social Calendar to post social updates
Simply upload your social media posts to the social calendar and schedule it across multiple social platforms like Facebook, Twitter, Instagram, LinkedIn, and more. Save all your social updates from the beginning of time to go back to them as and when needed or simply as a backup.
Social streaming
Stream Your Social Updates
Get all your social platforms streaming side-by-side. See what is happening where, what you posted where and when - all at one glance. Add as many B2B social pages as you need to stream, track and monitor.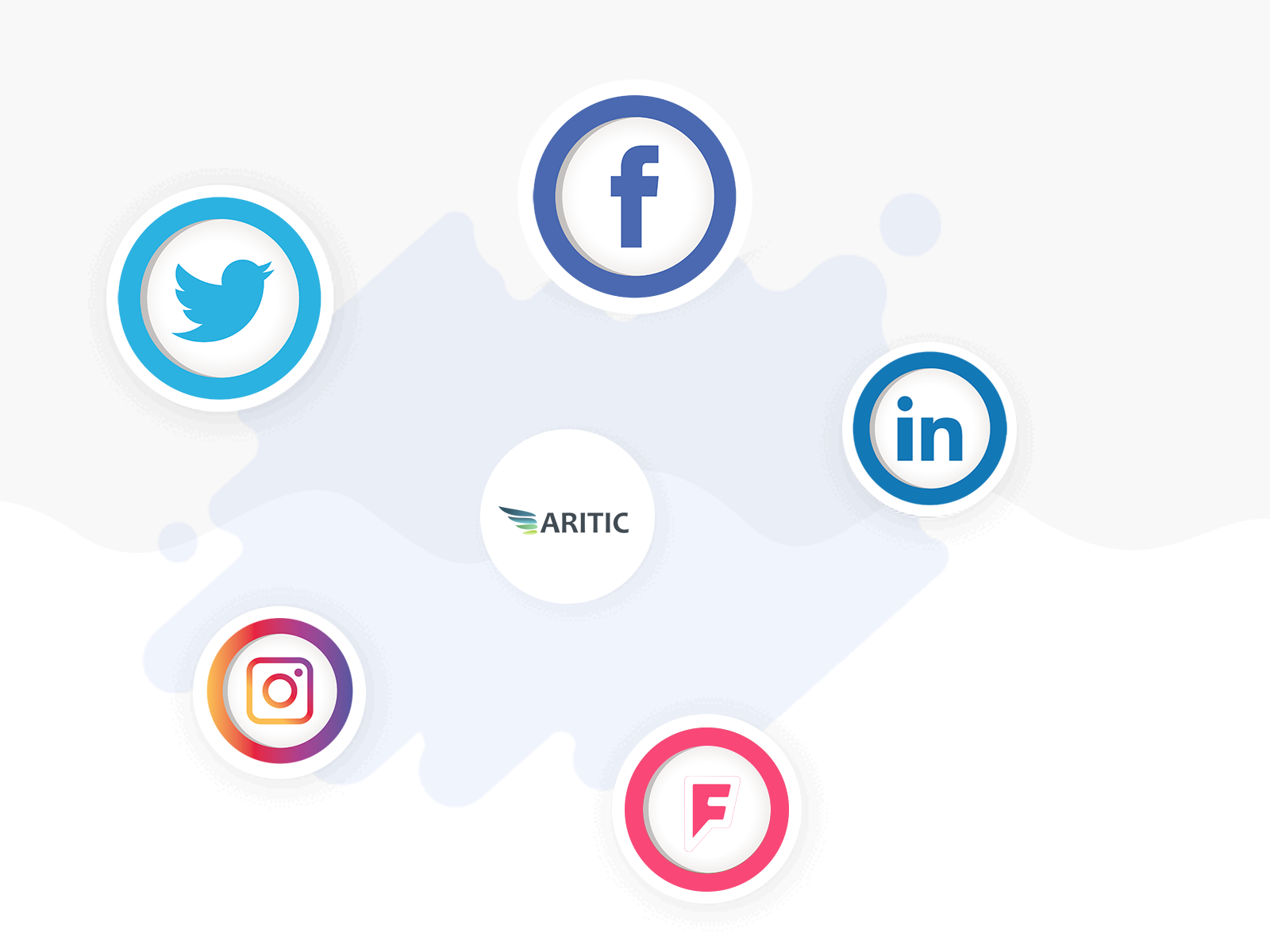 Get Started with Social Media Campaigns in 3 simple steps..
Signup on Aritic PinPoint
Sign up on Aritic PinPoint, and start building an interactive professional landing page from your dashboard
Choose one of the responsive themes from the theme library to customize, or build your own theme
Add engagement elements
Add a form or a gated video or a GIF, or everything if that is what you want. Save and publish once ready
Social Scoring
Add Scores based on social activity
Assign scores based on lead's social engagement. Track and monitor how your B2B leads are engaging on social campaigns and assign negative or positive scores to monitor social engagement rates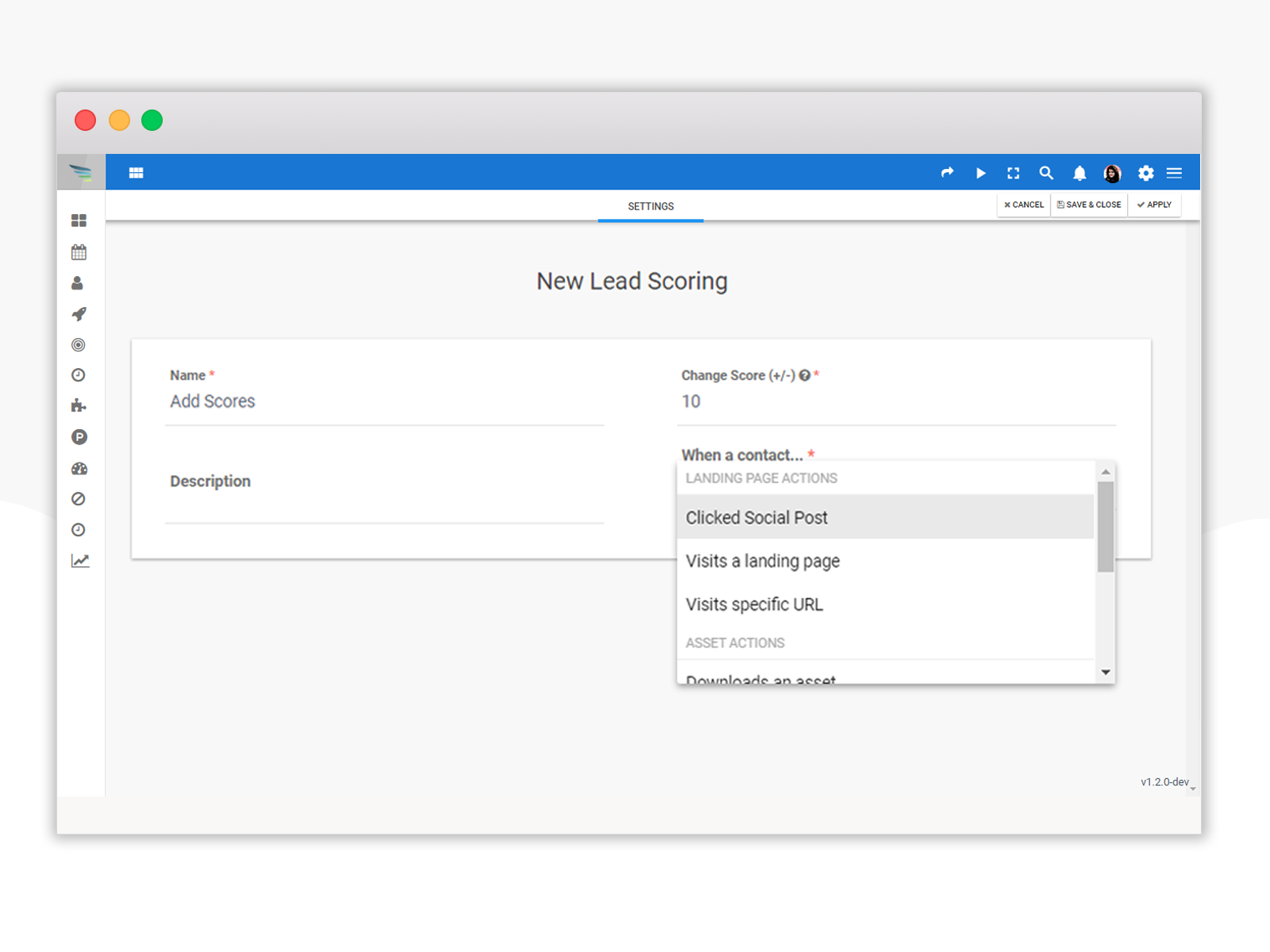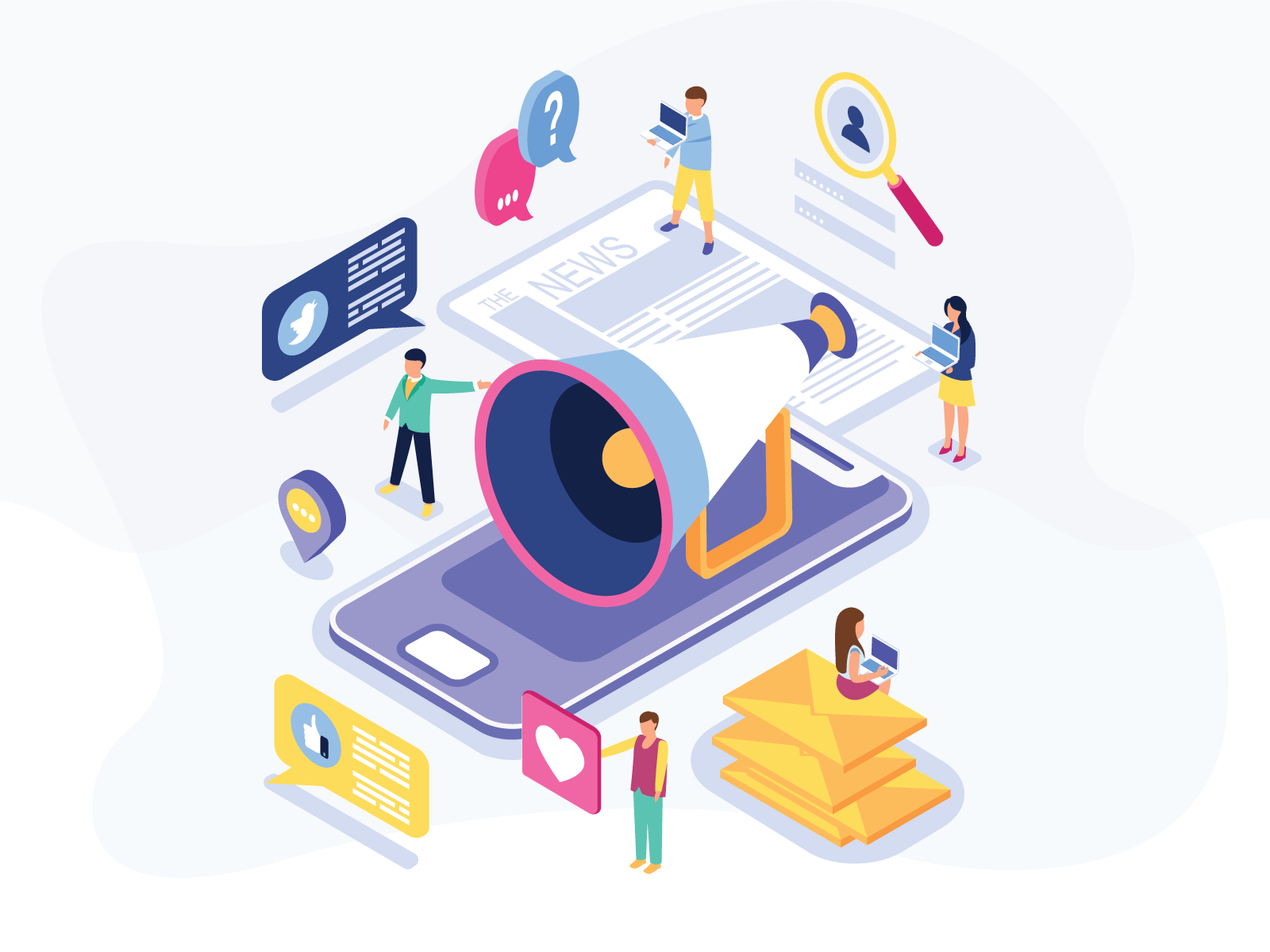 Scheduling and Monitoring
See how your social posts perform
Know which post is getting more impressions, shares, likes, or comments on your social media platform. Leverage social media channels that drive maximum engagement for your B2B brand.
Single dashboard
Single Dashboard for all-things-social
Get a detailed overview of all your social channels on one single dashboard. See which post has maximum activity, and which platform is giving you higher ROI.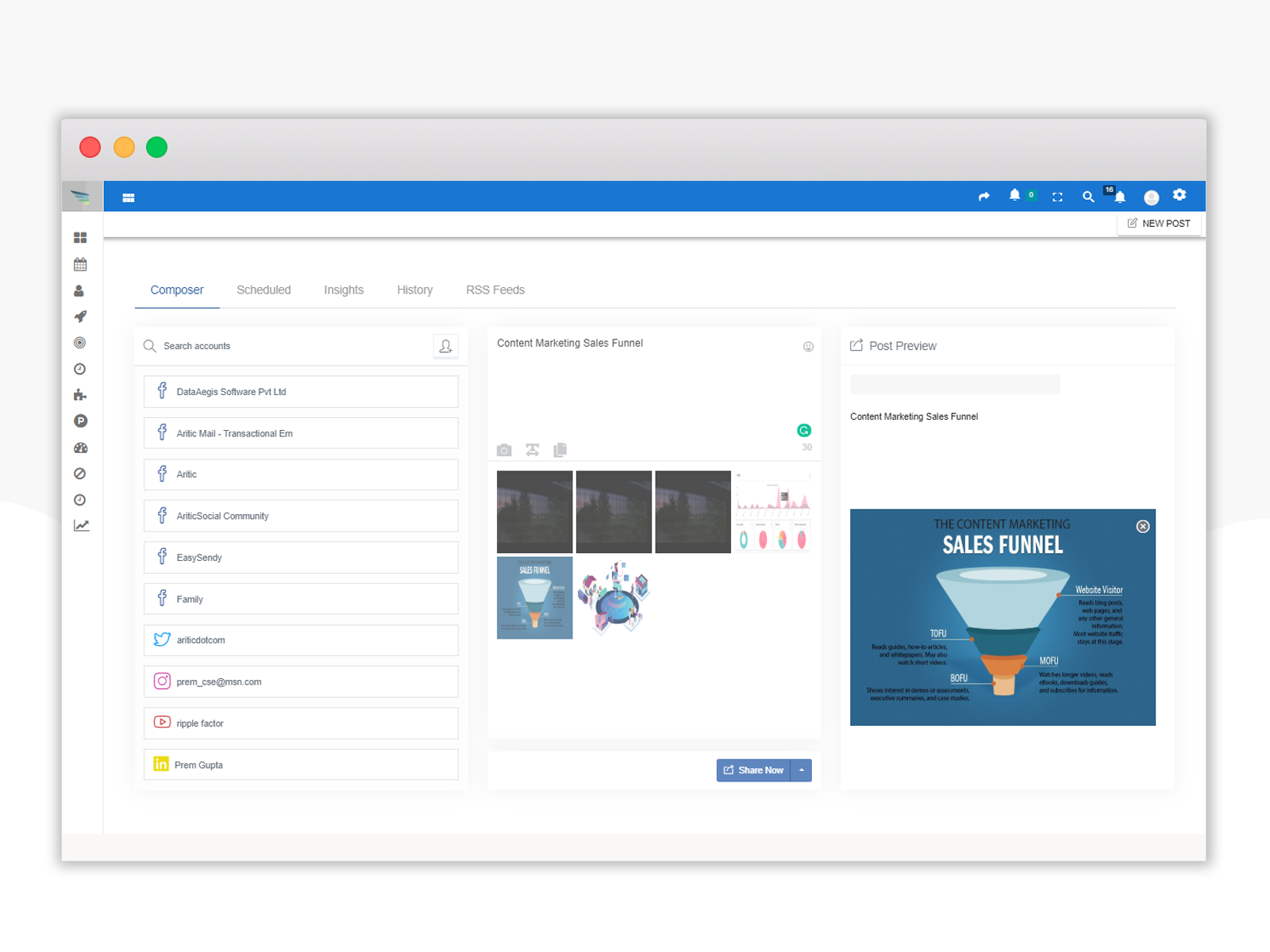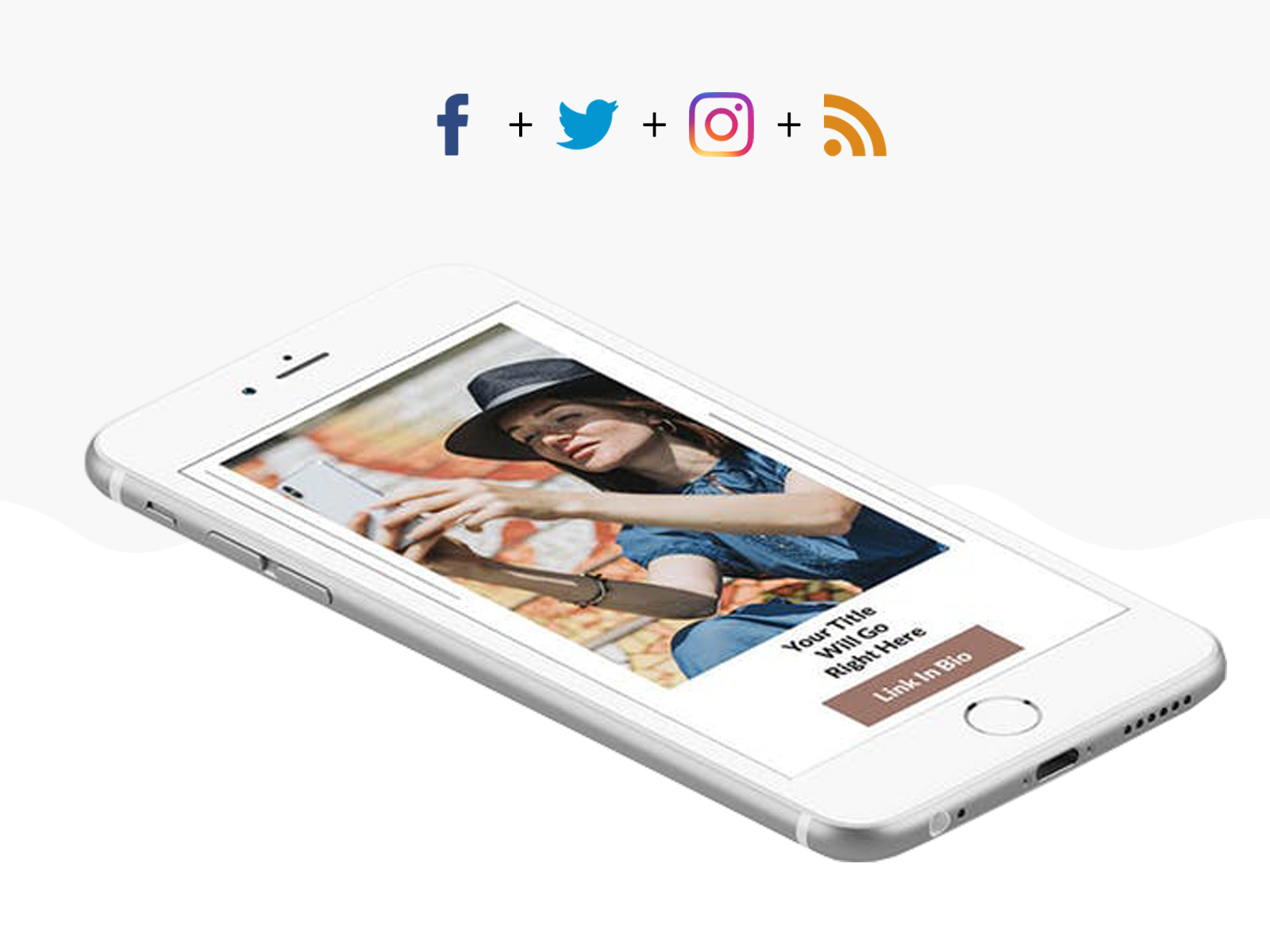 Rss feed
Leverage RSS Feed option
Use RSS Feed to immediately publish a blog that you've made live on your official brand blog. Turn on the RSS Feed to automatically publish a social update for that blog along with a small blog snippet
Get started with a free account
Automate your Social Media with Aritic PinPoint
Social Media Automation Inside Aritic PinPoint
Build your social presence and drive engagement with your leads and customers.
Seamlessly integrate more than 15 social media platforms like Facebook, Twitter, LinkedIn, Google+, Foursqaure, and more to build a social brand awareness
Decide how much traffic you want to drive in through your social media activities on a particular social channel, and schedule updates
Social Analytics
Track performance of each social update and each channel, share meaningful insights about customer demands to build relevant social campaigns
Filter Content
Use keywords or hashtags or phrases to search for a social media post or conversation to know what your B2B users are saying about your brand
Retain Customers
Make it easy for your B2B customers to share your social updates within their network using inbuilt social media sharing buttons
Social ChatBot
Use social chatbot to nurture and engage social subscribers and add them to your contact segments for nurturing
Team Collaboration
Share the work with your team members. Assign to each team member a social media channel or multiple channels
Social History
Be it images, video files, or social conversations - save everything on cloud and access it anytime to curate better social content