TALK TO THE EXPERTS FOR A PERSONALISED DEMO NOW!
TAKE DEMO

What is Lead Generation?
Before you understand what lead generation means, it is important to define a lead. A lead is a person that has indicated symptoms or actions of interest in your product or services in some way. A lead hears from the brand with which it has opened up communication rather than getting a cold call from a random person. A brand collects lead information using various content assets, lead capture forms, landing pages, and ads. They use this information to hyper-target communication messages in order to activate the leads from one buying stage to another. These communications are personalized and designed to nurture them throughout the buying cycle, ultimately converting them into loyal customers. This whole process of using multiple content assets and automation campaigns to pull in qualified traffic into the marketing funnel is called Lead Generation.
How to generate leads?
If you look at the inbound marketing process, lead generation comes under the second stage where visitors convert into leads. This is the first and the most vital step in triggering customer conversion. Without lead generation, there is no marketing or no sales at all. Now that you know where lead generation fits in the inbound marketing workflow, below are the steps of lead generation process.
Step 1: Brand Discovery
Visitor discovers your brand through one of your marketing channels like blogs, social media, or website.
Step 2: CTA Click
Once the visitor discovers your brand, it clicks on the call-to-action, which can be an image, button, or message.
Step 3: Landing Page Visit
Your CTA encourages the visitor to click & redirects on landing page where you have elements to capture lead information.
Step 4: Visitor >> Lead
Once they fill out the form embedded or hosted on your landing page in exchange of your offer, they convert into leads. Y
Not all leads are qualified. How to qualify your leads?
Not all leads that entered your marketing-sales funnel will convert. Infact, you will see many leads that showed interest that will not get converted into a prolonged relationship with your brand. For example, when a visitor completes a form only to avail a certain offer, chances are that once the offer is over, it may not engage with your brand. Marketing and sales want to fill in their pipeline by collecting lead information. Before you start with your nurturing campaigns, it is essential to qualify and segment your leads properly inside your automation tool.
Know a lead's interest level
Often the amount of information collected may vary heavily with the interest of the lead in your brand. Gauge properly if the lead is genuinely interested in sticking with your brand long-term.
Assign lead scores
Assign lead scores right from the time a visitor becomes a lead. Your lead scores should include implicit and explicit lead scoring as well as negative scoring to make it more accurate.
Lead Generation Strategies
Lead generation strategy is not a one-day wonder. It takes into account multiple factors like automation campaigns, lead source, and business kind.
Use the right lead gen tool
Implement the right kind of lead generation tool that lets you build lead magnets, attract lead information, store them, and follow up them with proper nurturing personalized automation campaigns.
Create amazing offers
Your visitors will give out information only in exchange for an offer that is too good to resist. It can be an eBook, or a ready-to-use template, or probably an offer on your pricing plans.
Look out for visitor tracking
Your visitors may not want to give out information in the first go. Enable visitor tracking pixel to show hyper-targeted ads and customized messages to convert them into leads.
Implement progressive profiling
Visitor wouldn't want to fill up long forms on their first interaction with your brand. Implement progressive profiling to collect visitor information and convert them into leads naturally gradually.
Maintain consistency in content
Create a seamless transition from your ad copy to the design you deliver in exchange for their information. Your message must be consistent and should align with your business values and image.
Create a dedicated landing page
Your CTA must redirect your visitors to a landing page that enhances the message they saw on the ad. CTAs are supposed to send your visitors to exactly where they will get the offer or asset you promised them in the ad.
Involve your sales team
Your sales team can help you design marketing ads and messages that will attract potential buyers exhibiting the traits of your ideal buyers as set by the sales team.
Use social media wisely
Social media is mostly considered as the top-of-the-funnel channel. However, this can be very helpful even as a lead generation tool. The key is to use it wisely.
Over

1,000

+ customers trust Aritic
The world's most innovative platforms are growing with Aritic. Connect with us.




Want to Improve ROI?
Big or small, we have marketing automation features tailored for your business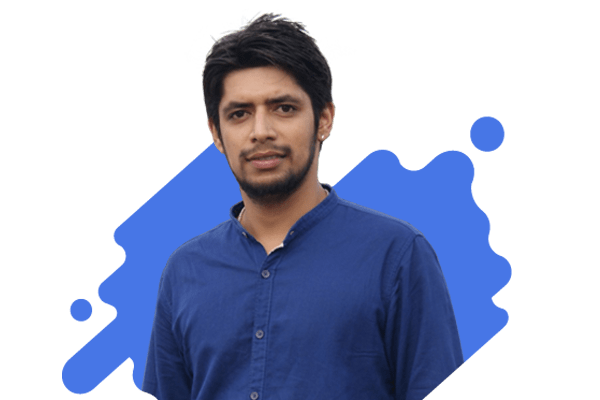 Related blogs
The mate was a mighty sailing man the Skipper brave and are five passengers