TALK TO THE EXPERTS FOR A PERSONALISED DEMO NOW!
TAKE DEMO
Lead Scoring
Identify your hot leads and accelerate customer activation rate with lead scoring and tracking
Lead Points
Build engaging lead scoring model
Design a lead scoring framework that helps you to engage with your prospects and trigger activities that makes it easier to push your qualified leads towards conversion, thus bumping up your conversion rate. Set scores for each activity of your high value leads, add negative scores when they are becoming dormant, not interested or move backward in your sales and marketing funnel.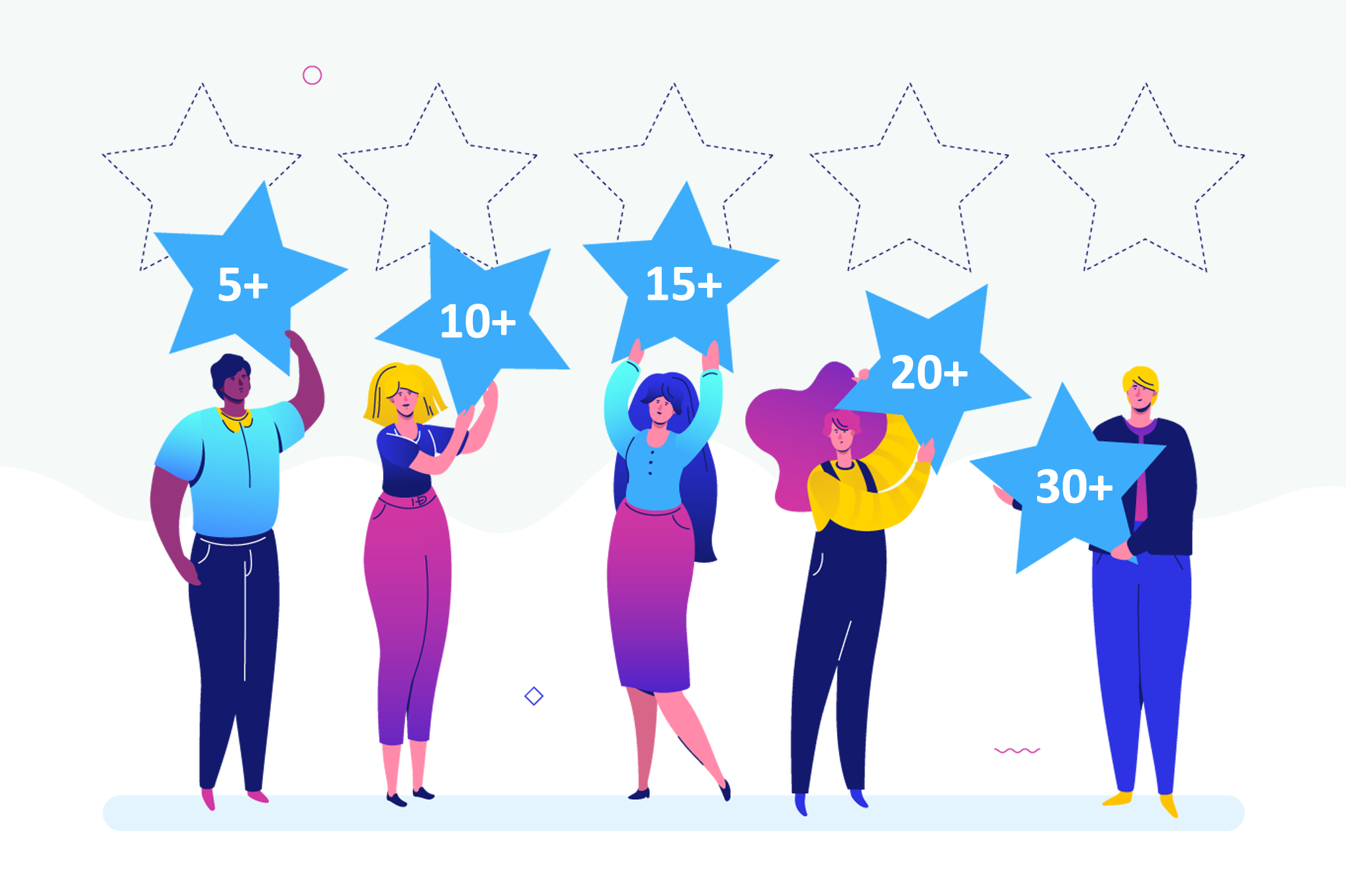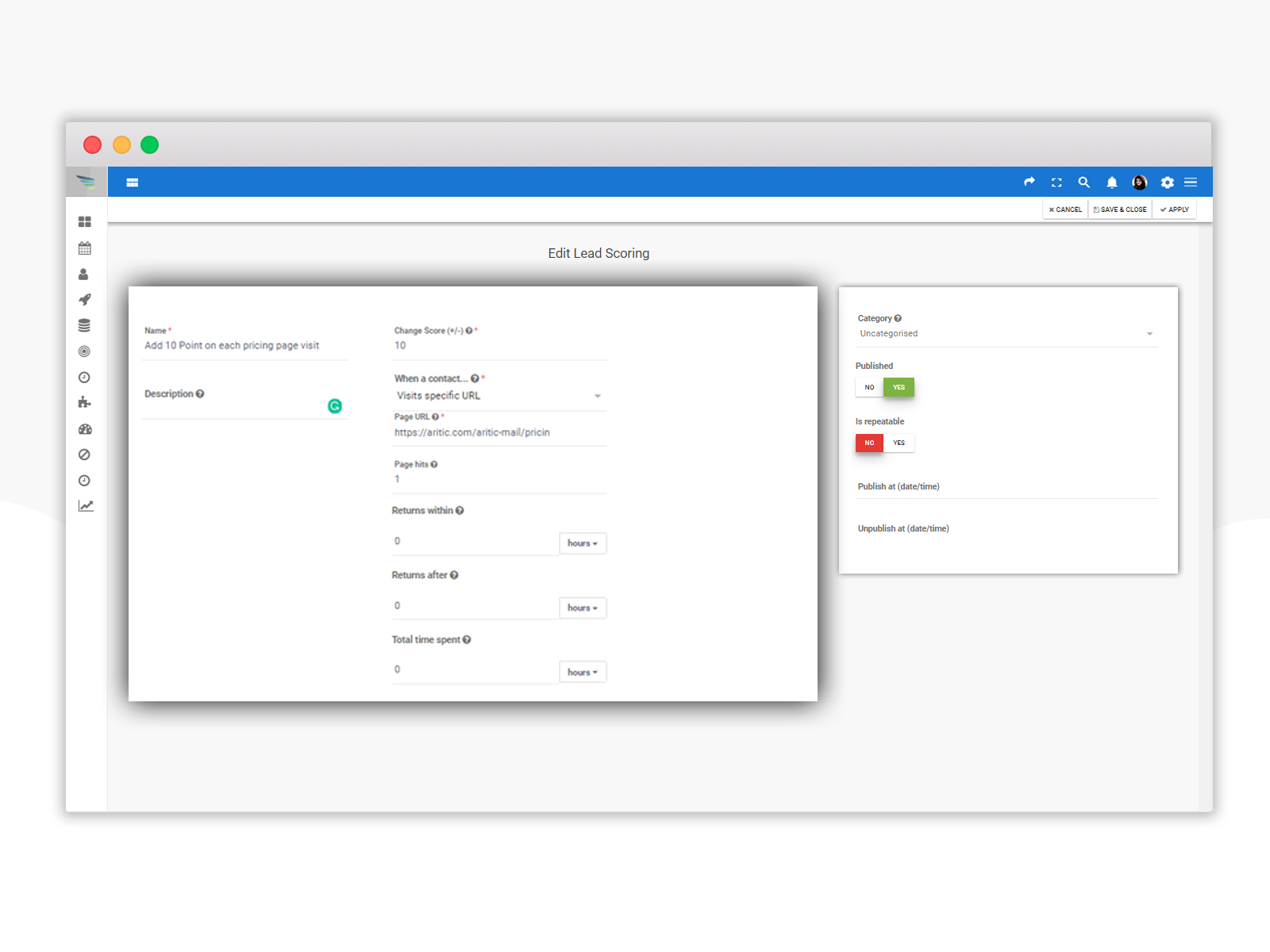 Track Visitor Actions
Identify cold, warm and hot leads like a pro
Build a model to identify potential leads or their sales readiness. Oversee your higher lead actions, allocate positive and negative scores, and pinpoint the right ones for your sales team to follow-up and target, consequently refining your sales process and marketing efforts. Analyze and Mark your leads as cold, warm, and hot based on their cumulative lead score and prioritize accordingly using the power of marketing automation.
Implement Predictive Lead Scoring Models in 3 Simple Steps
Track Lead Behavior
Capture lead information, and also track important lead behavior on website and app
Decide Score Type
Generate a score card based on lead activity and lead details to calculate score
Predict Lead Actions
Allocate positive and negative scores to predict accurately the next ideal lead activity
Lead Scoring Models
Implicit and Explicit Scoring
Use effective lead scoring systems to assign scores based on implicit details like lead profile details, demographic details, firmographic details, attributes, etc., and explicit details like lead patterns and basic engagements. Add positive and negative scores to predict lead activity accurately.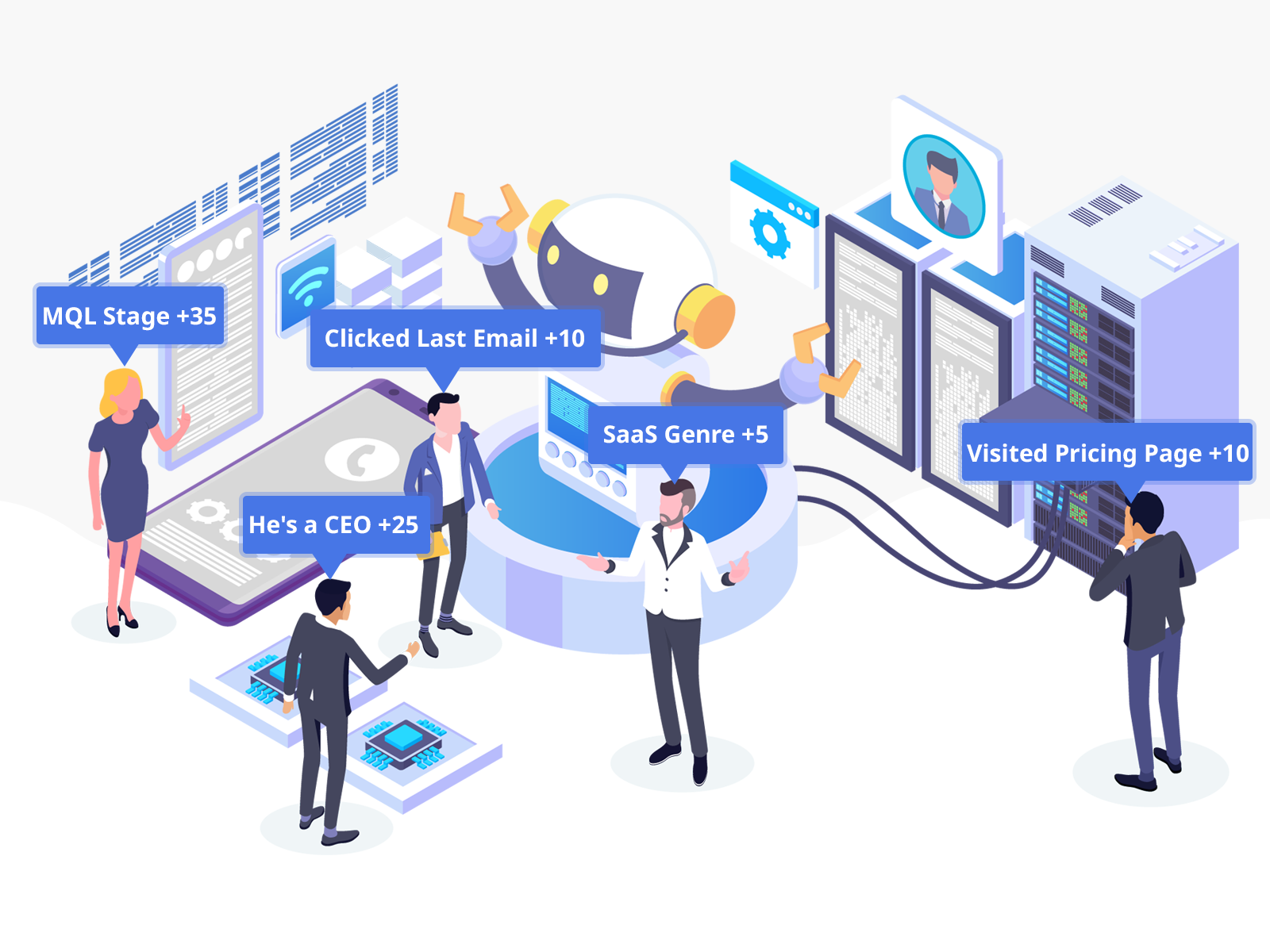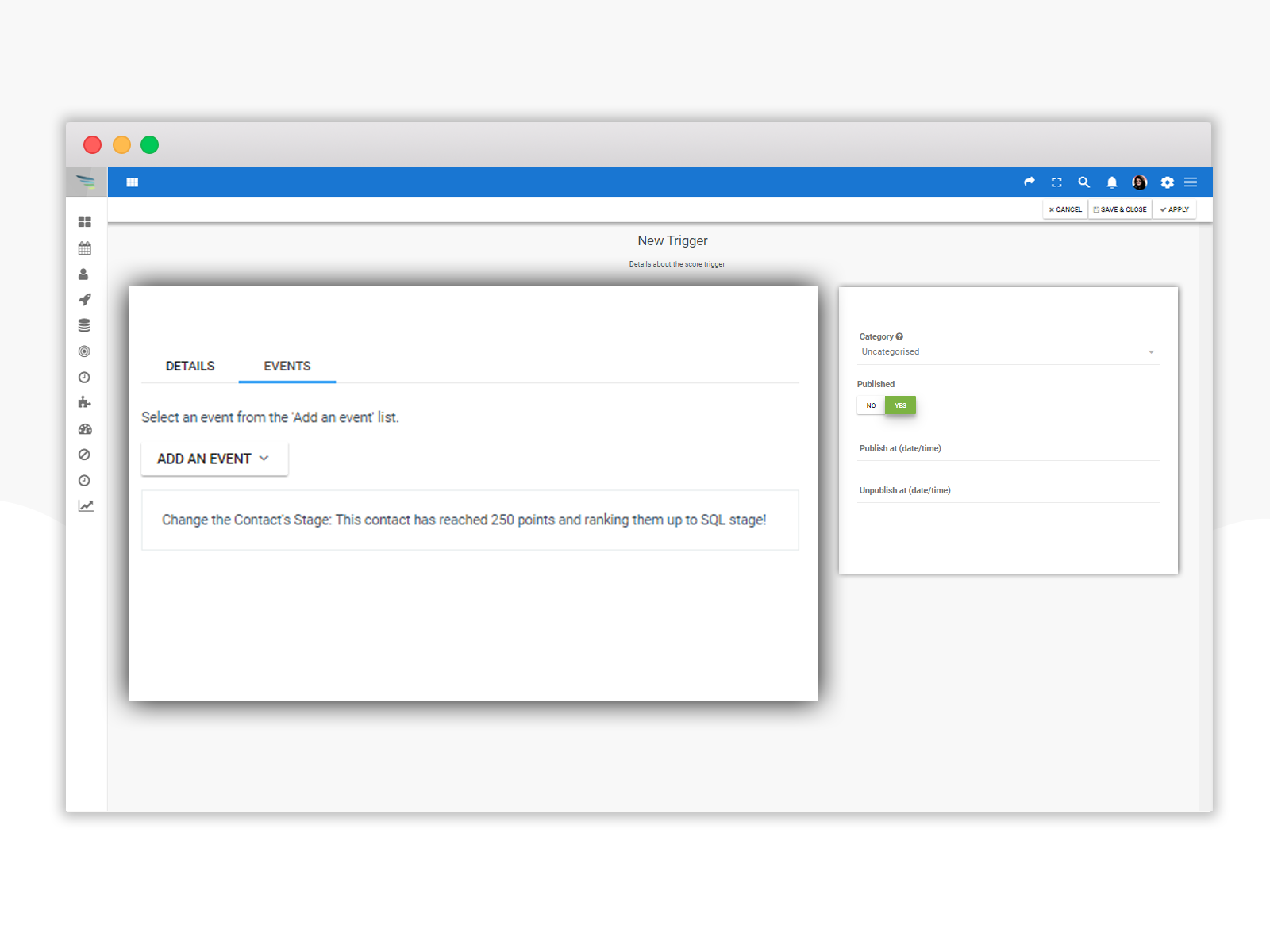 Trigger Actions
Create actionable triggers
Determine what will trigger a point addition or negative scores based on specific and customized behavioral triggers. Create more points actions to assign point values and determine proper scoring practices for each related leads based activity of your visitors and customers. Lead scoring allows you to map lead behavioral patterns, characteristics and let you focus building overall lead scoring system to keep hold of the lead quality criteria.
Implement Smart Lead Scoring Framework
Get started with lead scoring strategy inside Aritic PinPoint
Tracking code-based
Use approach of lead tracking code (aritic pixel code) on your site to keep a tab on your leads. Each individual action of the leads based activity earns them certain counts adding to their score
Consider allotting negative scores for actions that indicate that your visitors or leads have gone a step back in the funnel or have been unresponsive as per current time
Directly make changes in the points implementing from the campaign list window in few clicks. Adjust contact points based on engagement in campaigns
Social action-based
Add score based on various social media patterns of your leads. Add or delete points based on lead activity
Recurring visit-based
Add score based on number of times a lead visits a particular page or does a certain threshold activity
Email-based
Allot lead scores based on email activity instance like email opens, click-throughs, visiting landing pages, unsubscribing, etc