Lead Scoring
Identify your hot leads and accelerate customer activation rate with lead scoring and tracking
Lead Points
Build engaging lead scoring model
Design a lead scoring framework for your company that would help marketing and sales teams to engage with your prospects and trigger actions that makes it easier to push your quality leads towards conversion, thus bumping up your B2B conversion rate. Set scores for each activity of your high value leads, add negative scores when they are becoming dormant, not interested or move backward in your sales and marketing funnel.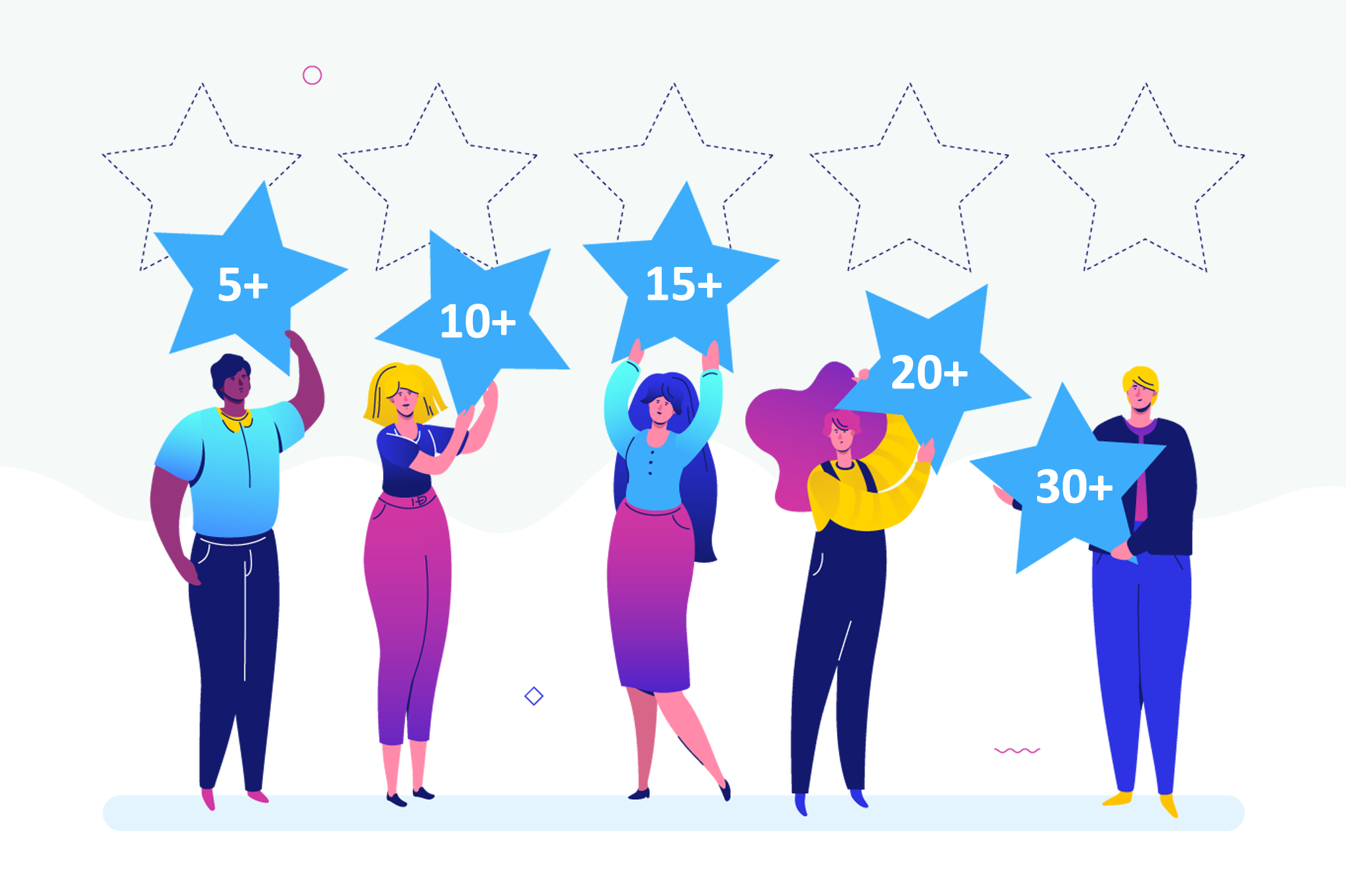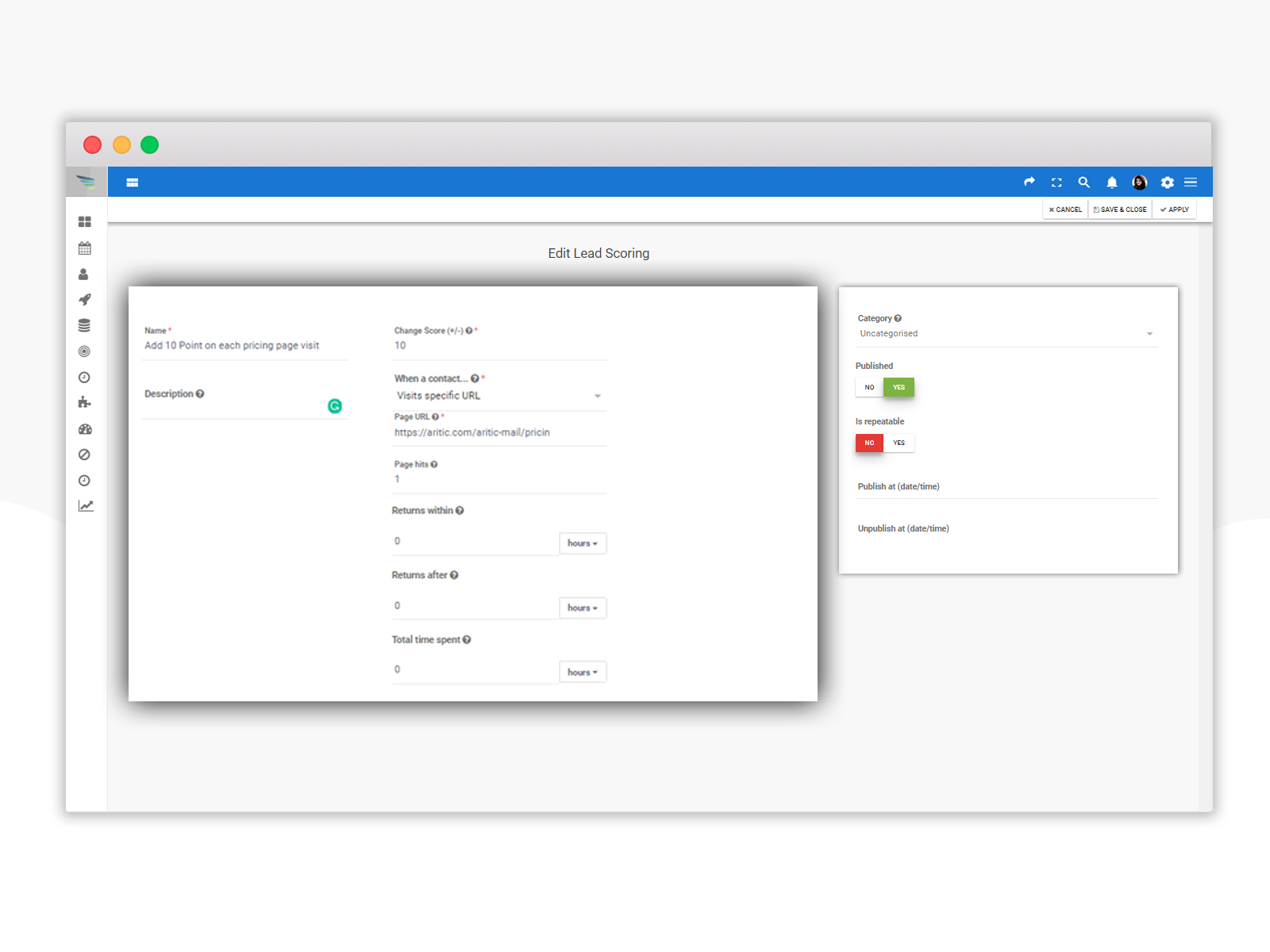 Tracking Visitor Actions
Identify cold, warm and hot leads like a pro
Build a model to identify potential leads or their sales readiness. Oversee your higher lead actions, allocate positive and negative scores, and pinpoint the right ones for your sales team and marketers to follow-up and target, consequently be able to refining your B2B sales process and marketing efforts. Analyze score leads and mark your leads categories as cold, warm, and hot based on their cumulative lead score and triage accordingly using the power of marketing automation services.
Implement Predictive Lead Scoring Models in 3 Simple Steps
Trace Lead Behavior
Capture lead information, and also monitor important lead behavior on website and app
Decide Score Type
Produce a score card based on lead activity and lead details to calculate score
Predict Lead Actions
Allocate positive and negative scores to predict accurately the next ideal lead activity
Lead Scoring Models
Implicit and Explicit Scoring
Use effective B2B lead scoring systems to assign scores based on implicit details like lead profile details, demographic details, firmographic details, attributes, etc., and explicit details like lead patterns and basic engagements. Add positive and negative scores to predict lead activity accurately.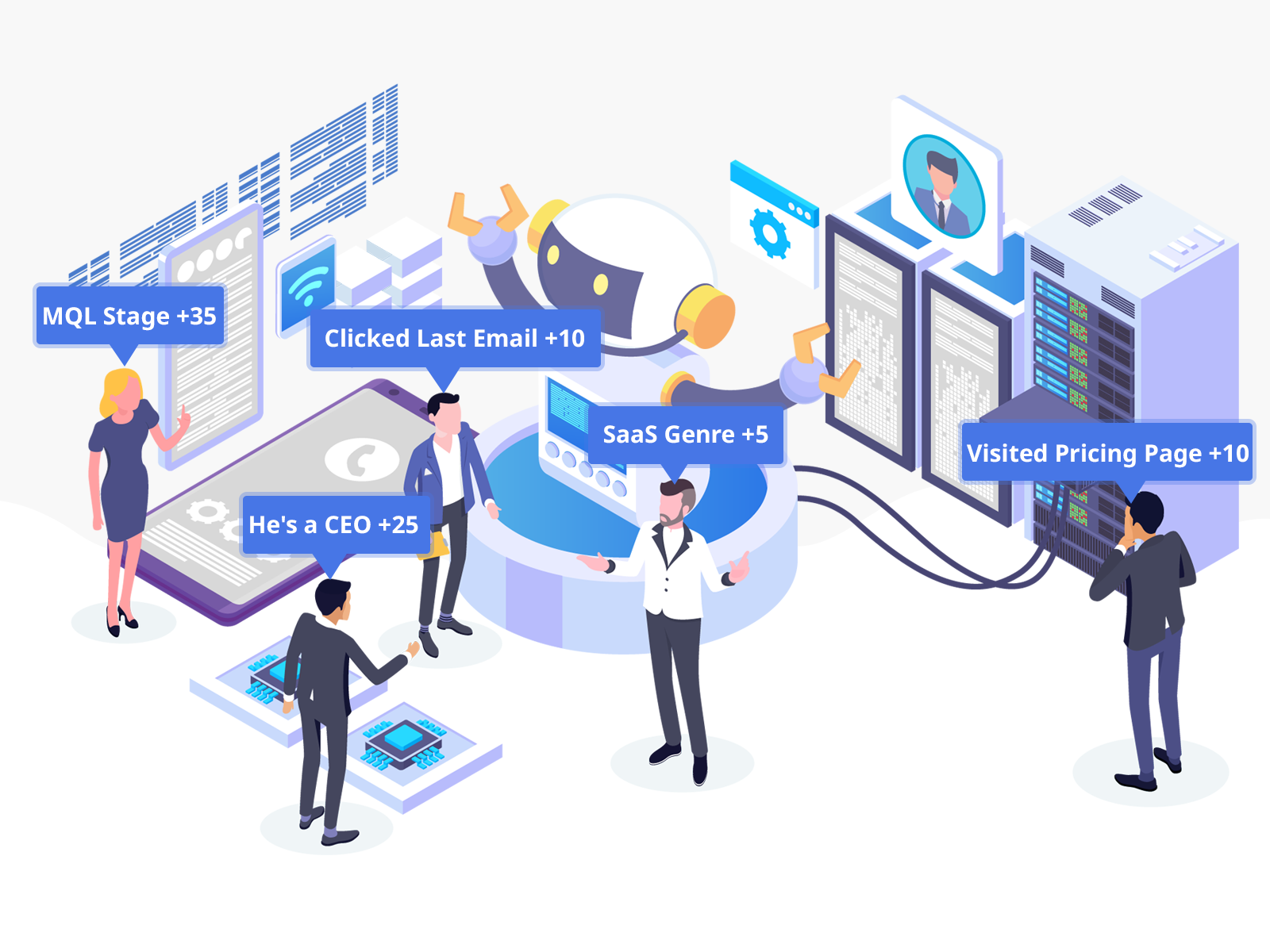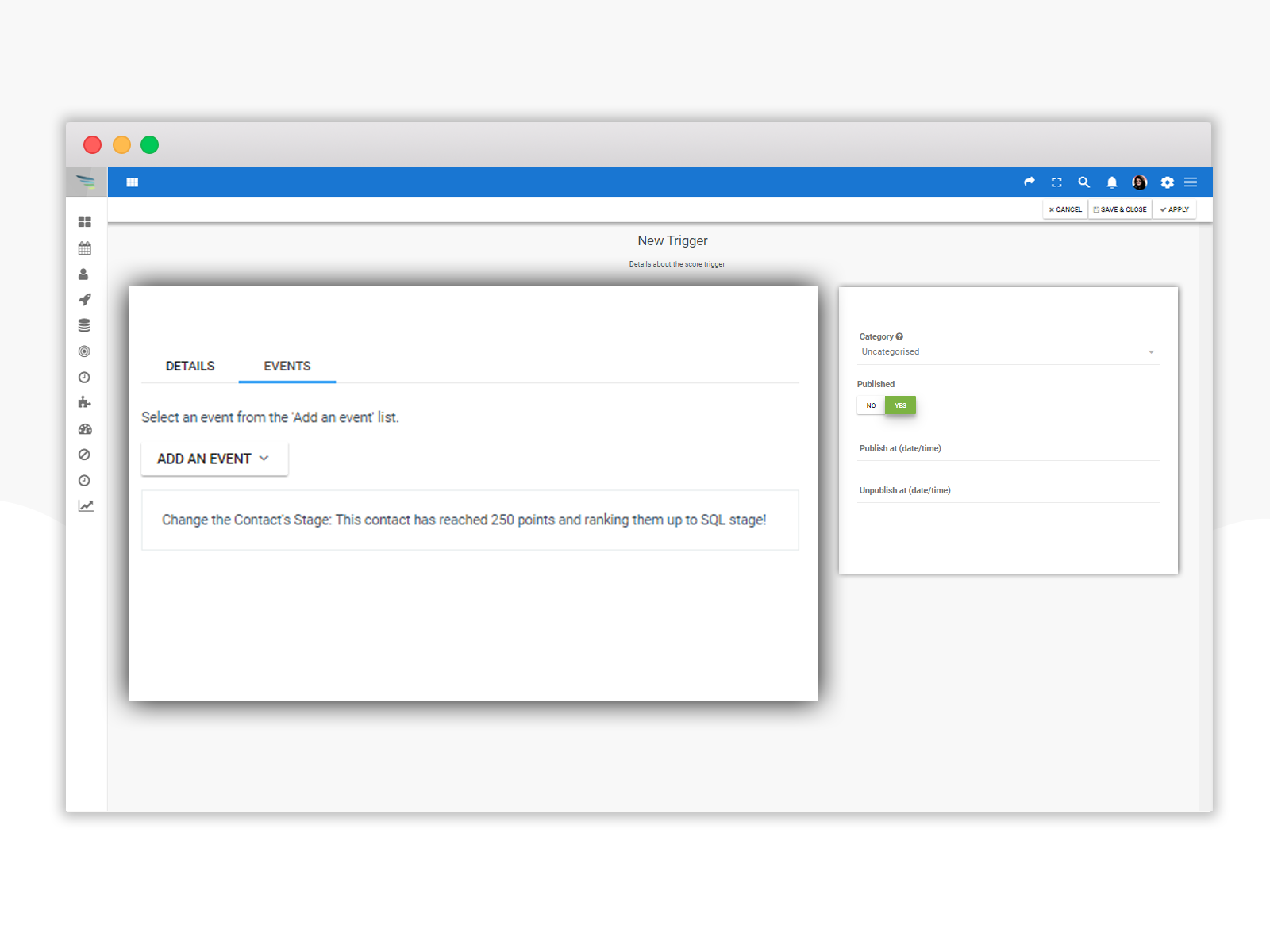 Trigger Actions
Create actionable triggers
Determine what will trigger a point addition or negative scores based on specific and customized behavioral triggers. Create more actions to assign point values and determine proper B2B scoring practices for each related leads based activity of your visitors and existing customers. Lead scoring allows you to map lead behavioral patterns, interest, characteristics and let you focus building overall lead scoring system to keep hold of the lead quality criteria.
What is Lead Scoring?
What is Lead Scoring? Lead scoring is a technique for assigning numerical values to lead sources, and then sorting them according to that value, so that sales and marketing can give precedence to their quality leads. The reason B2B companies use lead scoring is that it's a way of quantifying the level of interest from prospective customers. Lead score is usually based on customer activity, attributes, and information such as the number of interactions with the company's website or contact information submitted.

Lead scoring systems are mainly used to produce personalized content for B2B marketing purposes based on customer interest and needs. It could be anything from targeted ads to specific social media posts that will be relevant and engaging. The implementation of a lead scoring system is an efficacious approach for the sales team to focus on the most qualified leads to convert them into customers. It also helps them identify prospective sales opportunities, eliminate waste time with unqualified prospects, and save budget for marketing activities.
Implement Smart Lead Scoring Framework
Get started with lead scoring strategy inside Aritic PinPoint
Tracking code-based
Use approach of lead tracking code (aritic pixel code) on your business site to keep a tab on your leads. Each individual action of the leads based activity earns them certain counts adding to their score
Consider allotting negative scores for actions that indicate that your visitors or leads have gone a step back in the funnel or have been unresponsive as per current time
Directly make changes in the points implementing from the campaign list window in few clicks. Adjust contact points based on engagement in B2B campaigns effectively
Social action-based
Add score based on various social media patterns of your leads. Add or delete points determining a lead's activity patterns
Recurring visit-based
Add score based on number of times a lead visits a particular page or does a certain threshold activity
Email-based
Allot lead scores based on email activity instance like email opens, click-throughs, visiting landing pages, downloads, unsubscribing, etc
What is Smart Lead Scoring Framework?
Smart Lead Scoring Framework is a predictive methodology that offers insights on the likelihood of a professional prospect to buy. It consists of creating various criteria that are weighted and combined based on analytics to produce an aggregated score. It is important to be able to continue to measure and analyze all leads that come into your company. This way you can likely improve sales and know which common segments are worth investing in. The more accurate the data to include, the higher the score will be. That's why marketers need to provide as many details as possible about their prospects in order for this strategy to work its best.

The goal of Smart Lead Scoring Framework is to bring solutions to automate the process of lead scoring by identifying potential leads based on their behavior. This framework consolidates all the lead cultivation activities automatically into one system that will automate the entire process. The automated system will rank all contacts and identify prospective leads by looking at their behavior metric and insights, such as opening an email or clicking through to a company website. Leads will then receive a score and be given a priority ranking enabling sales reps to focus on the highest-priority prospect first, thus enhancing their productivity and efficiency to sell more in terms of converting professional prospects.