Automate your hospitality marketing with Aritic PnPoint marketing automation solution
Unify all lead generation and nurturing channels for your hotels and resorts across multiple locations. Capture hotel and resort bookings across multiple marketing channels, nurture them with regular updates about your properties and benefits of the locations and delight them with specially designed perks after they have stayed at your properties. Use customized templates for targeted marketing campaigns, analyze your campaigns, and drive more ROI for your marketing efforts with Aritic PinPoint marketing automation solution.
Nurture your customers with the right message at the right time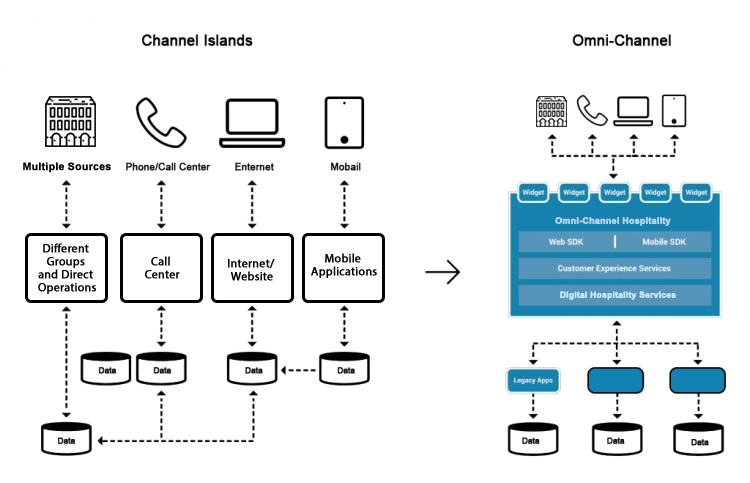 Reduce the overall response time for your customers as your leads get dynamically segmented based on lead source, date, events, activities, and communication channel. Design automated email workflows, SMS campaigns, push campaigns and landing pages to generate, nurture, and delight throughout the lifecycle of your customers. Track your customers and automate instant updates based on their activities across all channels. Unify all lead information and marketing campaigns to offer a consistent customer experience irrespective of device and channel. Leverage your social media pages to create a brand image and engage your customers real-time through social one-to-one messages.
Create automated campaigns for customer offers, referrals, property details, new updates, location details, holiday packages, discount room rates, feedback survey, and more. Engage your customers with follow-up campaigns after they have left your property to get feedback and also turn them into your advocates by creating customized offers. Aritic PinPoint caters to all these needs and much more.
Build professional and responsive landing pages
Engage and drive in more customers to your property with easy to build landing pages. Simply use our drag and drop editor to start creating a landing page and capture anonymous visitors. Embed custom forms, edit landing page elements like content, images, CTAs, and more, and publish it in less than a minute. Choose a template from the template library or add your own HTML code in the blank builder. Dynamically show landing pages to each visitor based on their demographics, buying stage, and other details using the dynamic content feature. Create mobile-optimized and responsive landing pages and start capturing your leads. Speed up the subscription process through social login plugins, progressive profiling, and offering various downloadable assets. A/B test your landing page elements to decide the winning result, and triggering more conversions.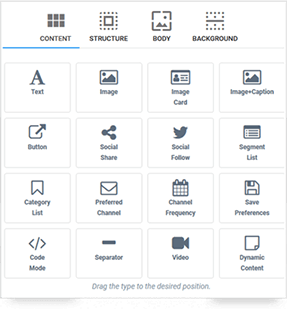 Create embeddable custom forms to capture leads
Create smart embeddable forms and add them throughout your website, landing pages, and emails. Quickly build a form using the drag and drop editor. Simply drop the form fields you want in your form from a comprehensive list of form fields. Choose a segment, and hit publish. Preview your form, add social login buttons, and customize the questions you want to ask and in what order. Edit after-form submission actions to trigger the next set of actions, like move the contact to a particular segment, update contact tag, create a new contact, send a welcome email, etc. once the visitor submits the form. A/B test your forms to see which type of form or form fields gives you the maximum traffic.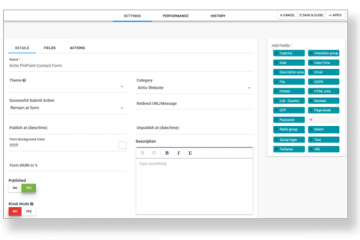 Quickly design nurturing multichannel campaigns
Get started with your lead nurturing drip campaigns with our easy campaign builder. Set action triggers to initiate nurturing campaigns like emails and push messages, like a welcome message to each individual guests after they have checked-in or feedback message after they check-out. Create different action triggers and drips for each marketing stage of your individual leads based on their demographics, behavior, events, lifecycle stage, and other information saved in your contact database. Create conditions, decisions, and actions from a list of options available within the automation campaign builder. A/B test your campaigns to continuously improve your campaign performances and create more conversions with the winning result.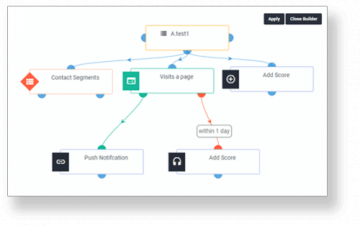 Add lead scores to identify sales-ready leads
Spot your most potential leads ready to get converted with lead scoring and contact tracking. Assign implicit (behavior-based and activity-based) and explicit (contact details like job profile, demographics, etc.) scores to segment leads effectively. Create points and action triggers to assign positive and/or negative scores based on their activities, campaign engagements, conversation history, and other such factors. Map your leads' pathway from one page to another and the time spent on a particular page. Identify the leads that are most engaged and have the highest lead scores, and pass them to your sales team to follow up.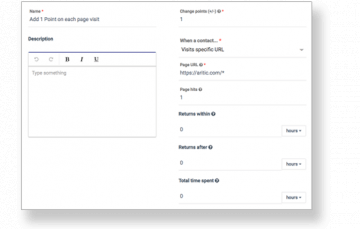 Analytics and reports to measure campaign performances
Know which campaign performed well through detailed analytics and reports. See reports in forms of tables, charts, graphs, pie charts, and more. Dig in deep to see how each nurturing campaign fared, improve your campaigns and republish them. Share reports with your team to evaluate your measures and techniques. Create multichannel marketing campaigns, like emails, SMS, push campaigns, mobile-targeted campaigns, and web campaigns. Analyze how each campaign is performing over a period of time. Match and judge them against competitor campaigns.
One click integration with CRM, social media plugins, and more
When your leads are ready, create automatic triggers to send these leads into the CRM for your sales reps to follow. Use Bi-directional CRM integration for dynamic updates. Encourage social logins to make lead capturing faster as well as capture lead details from social platforms. Quickly integrate social plugins into your landing pages, forms, and websites. Tie all conversations happening on social platforms with your contact database seamlessly to use in future automation campaigns.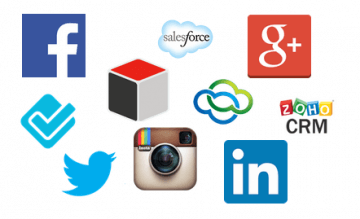 Comprehensive marketing automation features designed for your property
Anonymous visitor tracking: Track those visitors that are anonymous. Create retargeting campaigns with dynamic contents to engage them and convert them into leads.
Kiosk mode lead nurturing: Switch on Kiosk mode lead nurturing while creating a marketing automation campaign to not place tracking cookies to a visitor's IP address.
Effective SEO and competitor analysis: See where your website and pages rank against popular keywords in search engines like Google, Bing, and Yahoo. Analyze your competitors' marketing strategies, their SERP rankings, and accordingly improve your own content marketing strategy.
Account-based marketing for your corporate clients: Connect and engage main decision makers of an organization. Create tailored marketing campaigns and reports, assign lead scores, and monitor each decision maker to ultimately make that organization invest trust in your brand.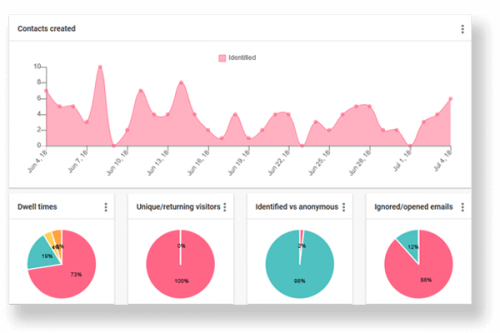 Listen and engage your guests across all channels
Centralize and manage actionable customer data
Build a rich brand image for higher customer loyalty
Happy Customers Around The Globe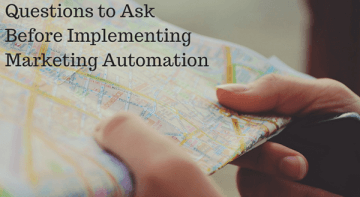 21 Marketing Automation Questions to ask before Implementation
Here are 21 Marketing Automation Questions to be asked, as marketing automation has created a paradigm shift in the field of digital marketing. Continue Reading..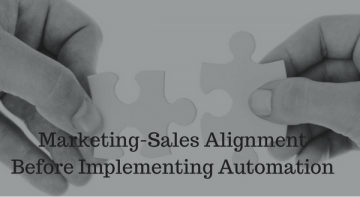 Marketing-Sales Alignment Before Implementing Automation
Marketing-sales alignment can increase revenue by 208% if implemented properly. Communication is the biggest challenge in marketing-sales alignment. Continue Reading..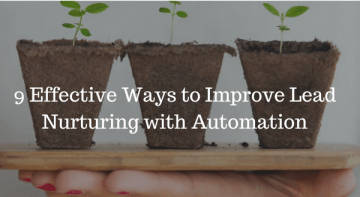 9 Effective Ways to Improve Lead Nurturing with Automation
Lead nurturing without automation is as vague as drawing sketches in the water. With proper segmentation and automation, effective lead nurturing can happen. Continue Reading..