TALK TO THE EXPERTS FOR A PERSONALISED DEMO NOW!
TAKE DEMO
Integrated Automation Ecosystem You Need
Coordinate and collaborate with teams across all departments to automate your business ecosystem and build a cohesive customer experience with Aritic Automation Suite.
Start Growing With Aritic Today
Build automation campaigns that are relevant, targeted, and more human. Start with creating a cohesive customer experience across all marketing channels to drive higher business ROI.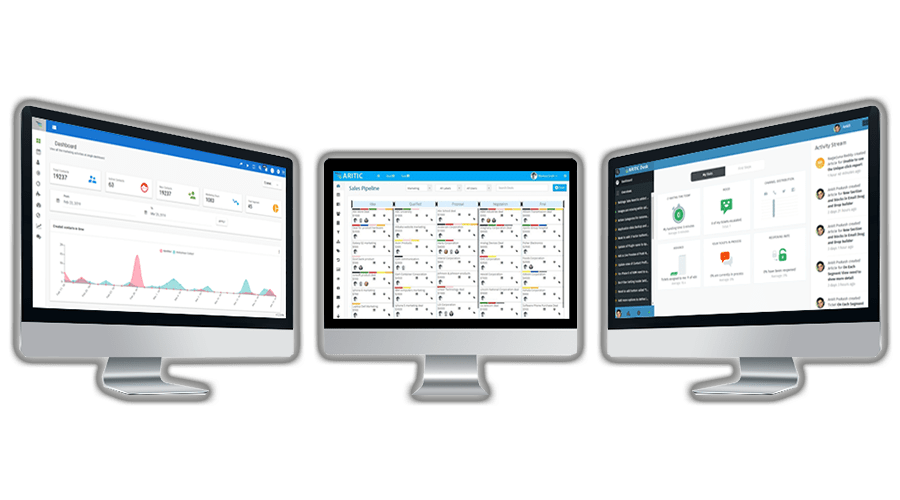 Over

2500

+ customers using Aritic
Align marketing, sales and service on a Aritic platform, automate and manage the complete customer journey.
Get started with a free trial
Start creating online marketing campaigns for your business with Aritic's free trial.
Join 2500+ happy customers using Aritic to change the face of your business.
Start building a cohesive customer experience with fully integrated Aritic automation suite