Video Marketing
Improve SEO, capture business leads, and boost conversion rates with engaging videos
Video Marketing
Upload and embed videos on multiple channels
Embed Wistia or Gated video on your landing page, emails, website, and social media campaigns to capture B2B lead information and increase the visibility of your product or service. Upload your video to your cloud-storage and save it for multiple uses. Get dedicated storage for your video resources inside Aritic PinPoint.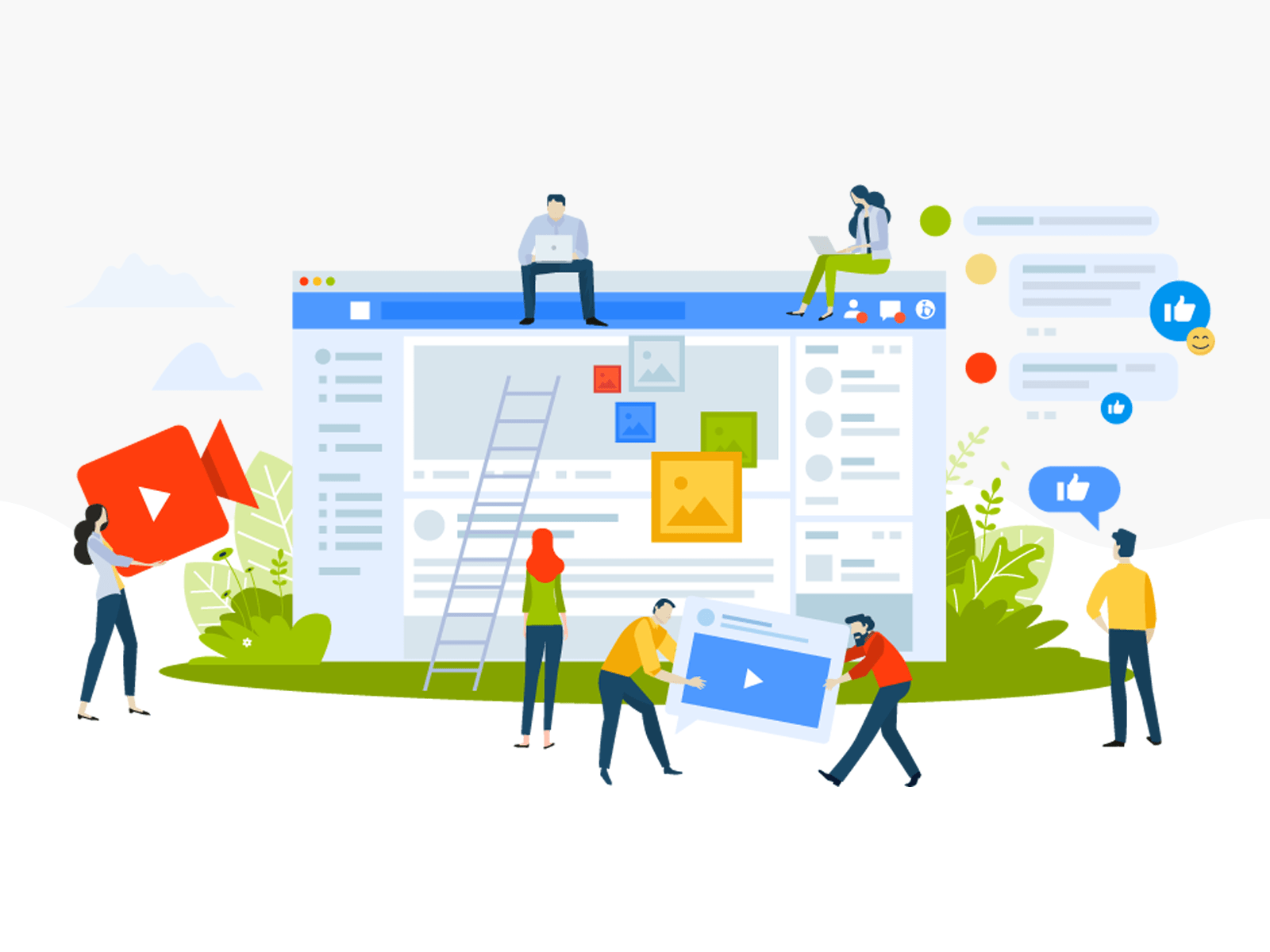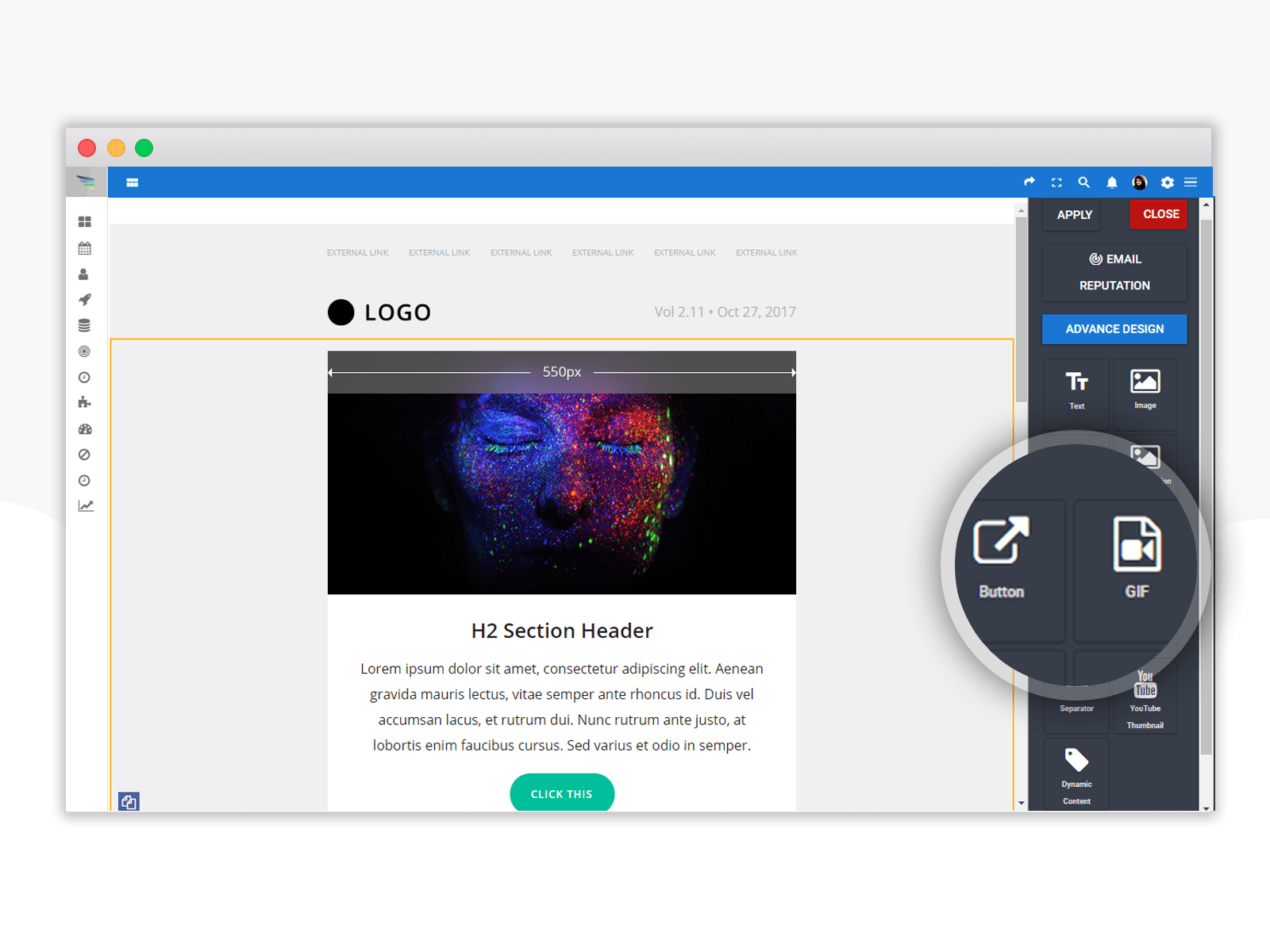 Video Engagement
Create GIFs from your videos
Create GIFs from videos that you upload and save in Aritic PinPoint File Manager (cloud-based storage). Use GIF converter in B2B landing page and email template builder to quickly crop a relevant section of the video to convert it into a GIF.
Get started with video marketing on Aritic PinPoint in 3 easy steps
Create Videos
Create engaging video content that will engage your B2B leads and customers
Upload and Save
Upload your video content to the cloud storage and save for multiple use
Do Video Marketing
Embed your video across multiple marketing channels to capture and nurture Business leads
Automation + Video
Customize video thumbnails in automation campaigns
Include a photo or looping video or a text to create engaging thumbnails for your email, push, landing page or any other B2B automation campaign. Simply add the video link, create a thumbnail and enable your users to "click to play" from within the campaign itself.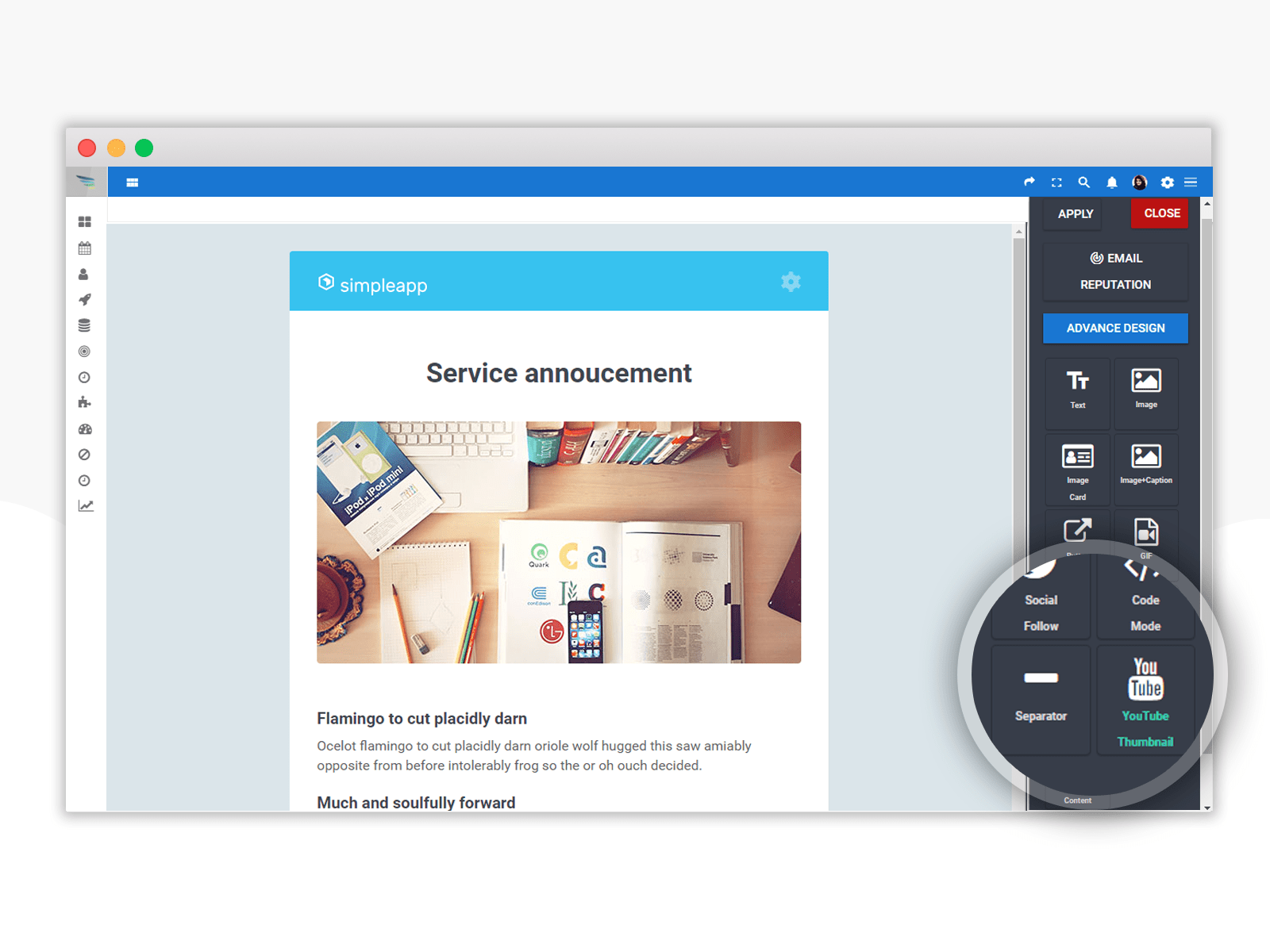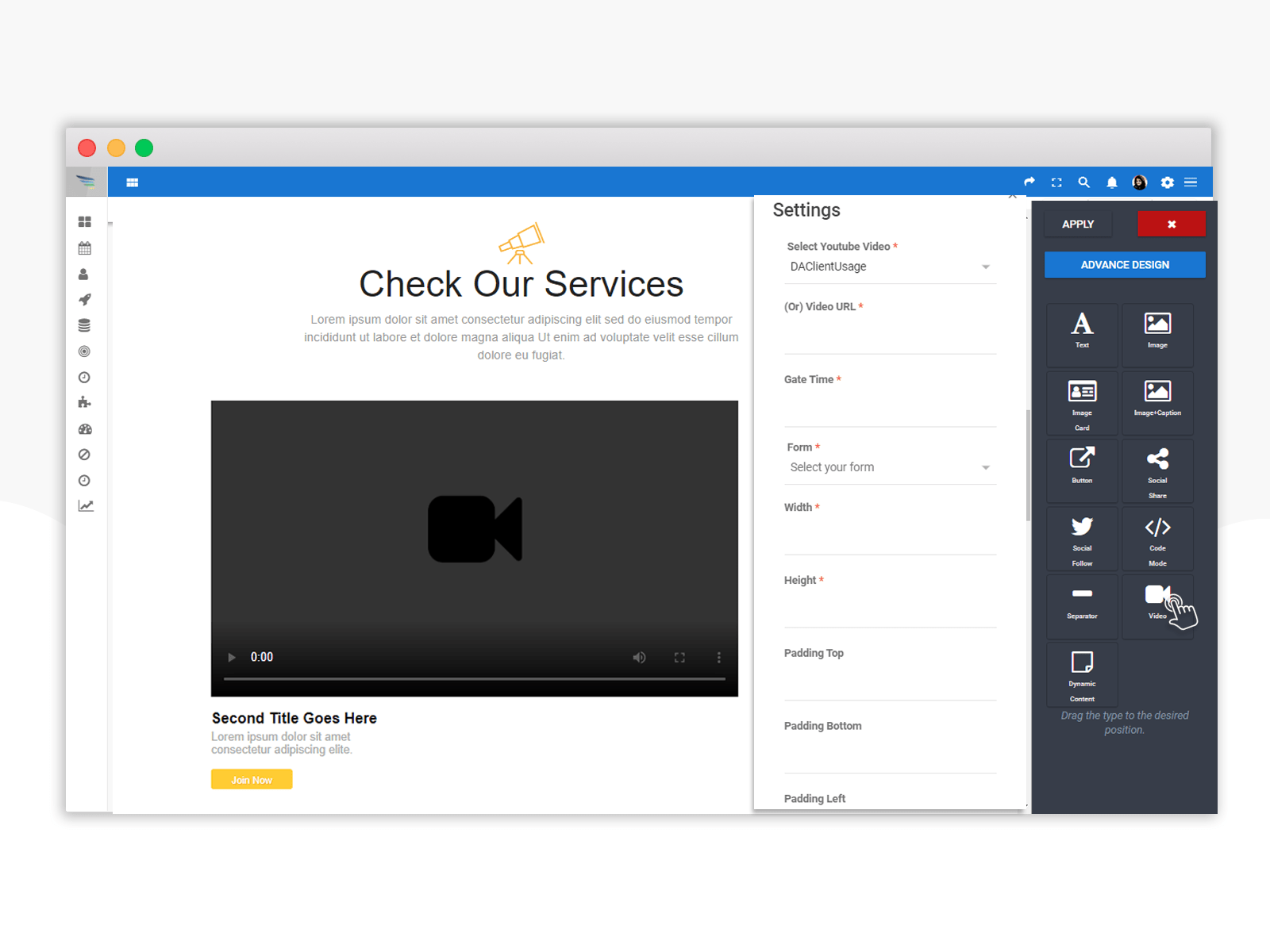 Boost Lead Conversion
Automatically save video lead data
Send all data captured through video directly to your contact database. For instance, gated video helps in capturing B2B lead information which are automatically segmented and saved in your contact database for further nurturing. Its that easy!
Video Marketing Features Inside Aritic PinPoint
Improve SEO, capture leads, and boost conversion rates with engaging videos
Edit Videos and Deliver videos based on user's server connection to ensure high quality video streaming
Responsive videos
Responsive video player ensures that your videos automatically scale to fit any device type or screen size
Smooth experience
Embedded videos ensure that your website's look and feel stay unharmed offering a cohesive user experience
Video Automation
Include video in any B2B automation workflow seamlessly. Use videos across multiple channels with zero lag
Social Publishing
Create brand awareness and increase engagement with video publishing on multiple social media channels
Control Videos
Take charge of your videos by setting it to autoplay within the campaign or redirecting to another tab