Event Management
Dynamic and deep segmentation for personalized marketing communications
Gather audiences
Gather audiences
Set Up an online event or webinar page for gathering audiences with built-in payment processing or free access. Manage the minimalist and mobile-friendly pages to drive traffic for concerts, festivals, pop-up dinners, speakers.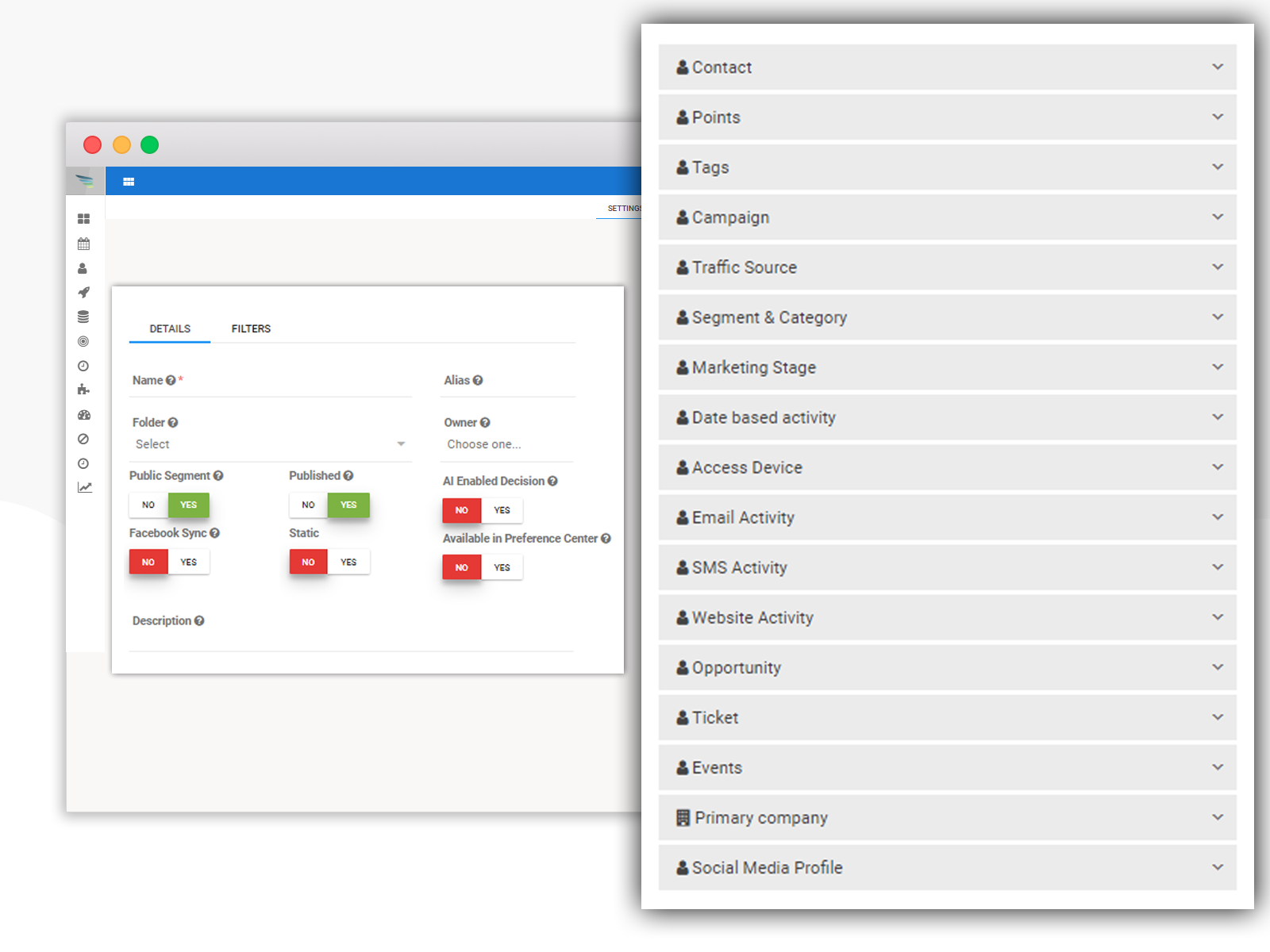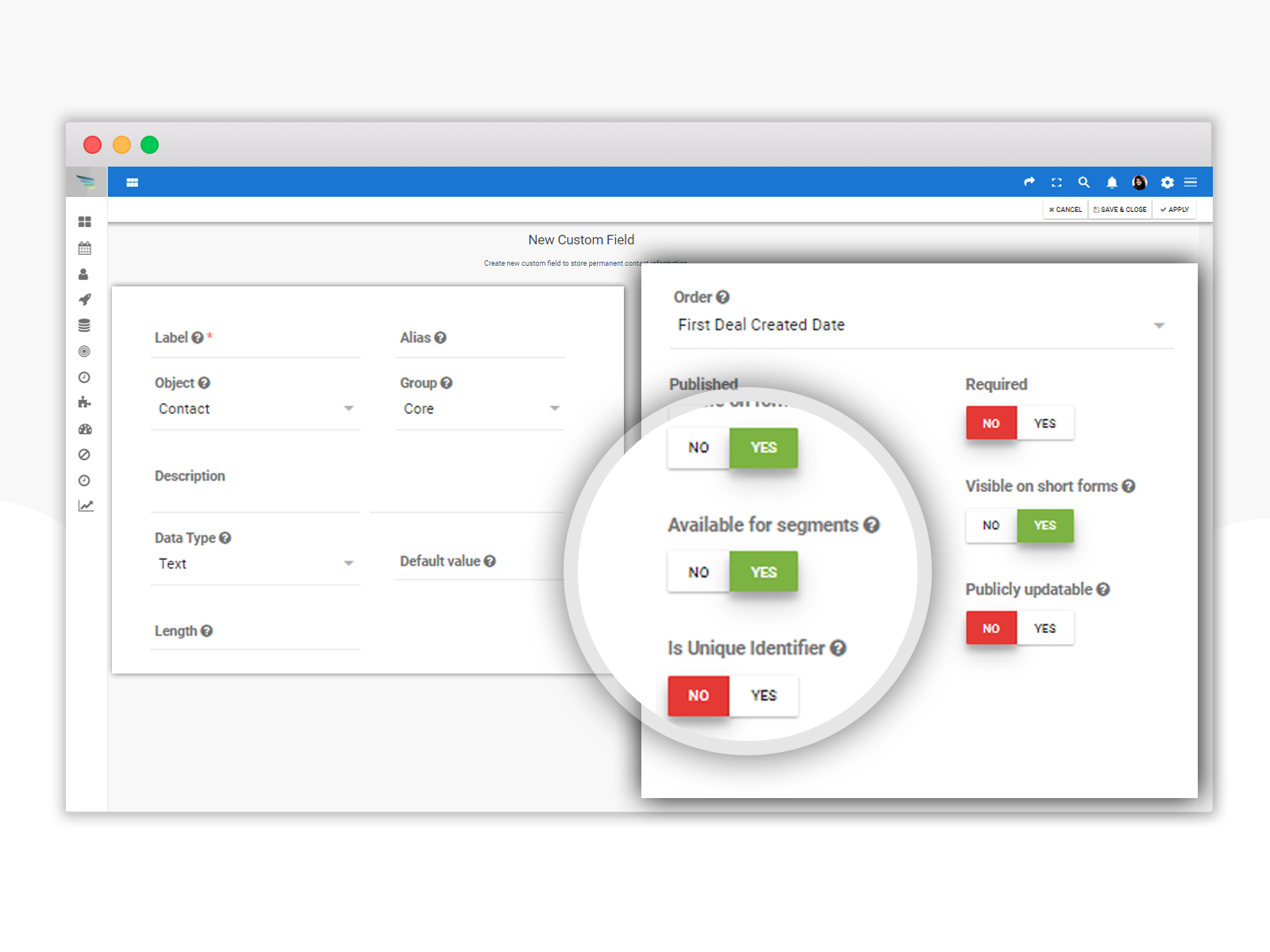 Event Tickets
Event Tickets
Organize multi-session events and webinars by selling tickets to attendees. Mention the ticket title, price, and track the quantity available after starting to sell. Craft a ticket description and monitor the start and end date of selling.
Start Segmenting Your Contacts In 3 Simple Steps
Create an event
Make a successful event by extending the reach to gather audiences.
Market event
Track the amount of sold tickets with real-time reporting and analytics.
Measure event
Determine the event performance with the amounts of sold tickets.
Event Tools
Event Tools
Implement incredible event tools to analyze and manage special events. Navigate the reports to filter the data with event analytical tools for a specific period. Organize, manage, and communicate guest lists for the event through event tools.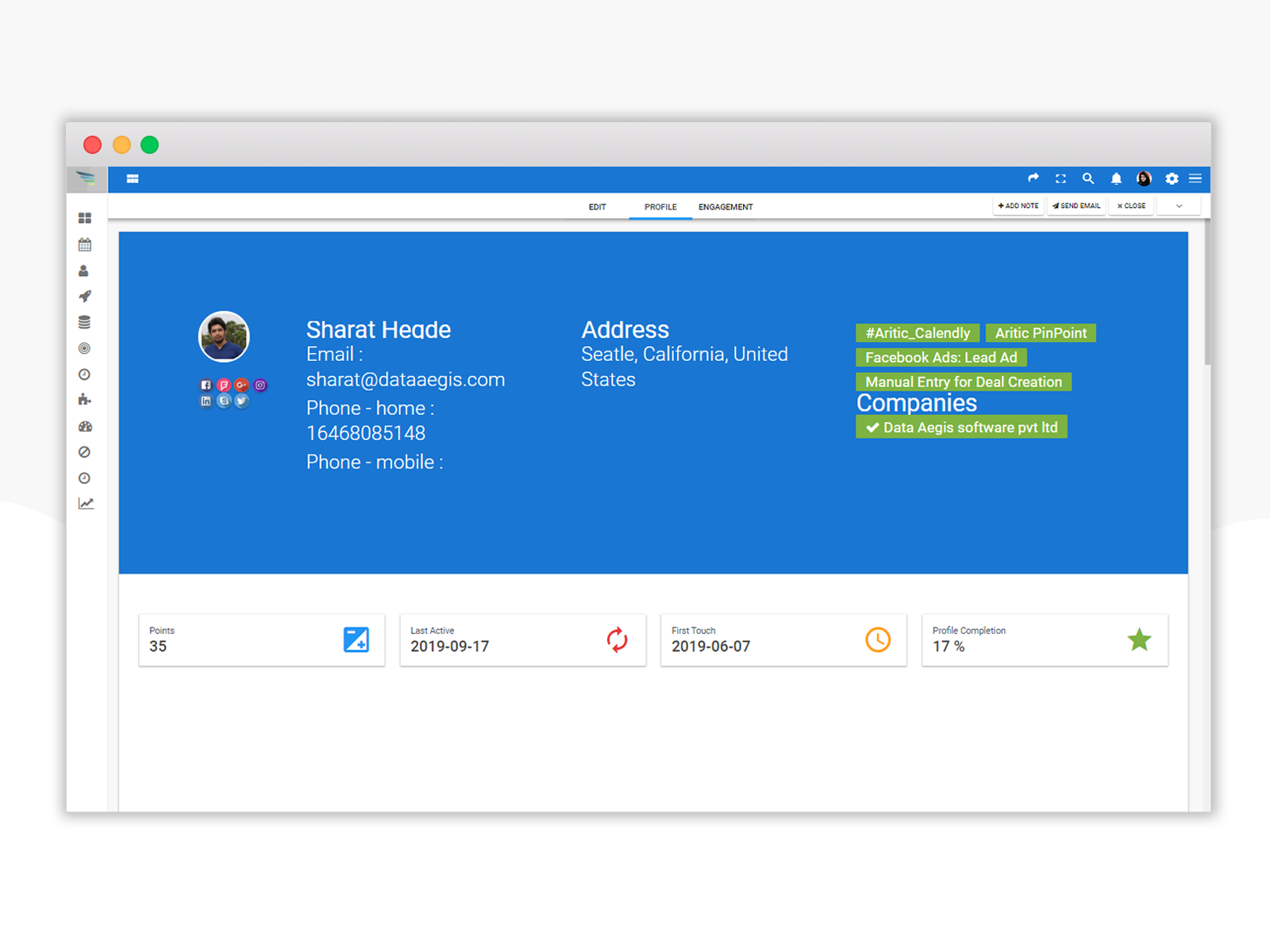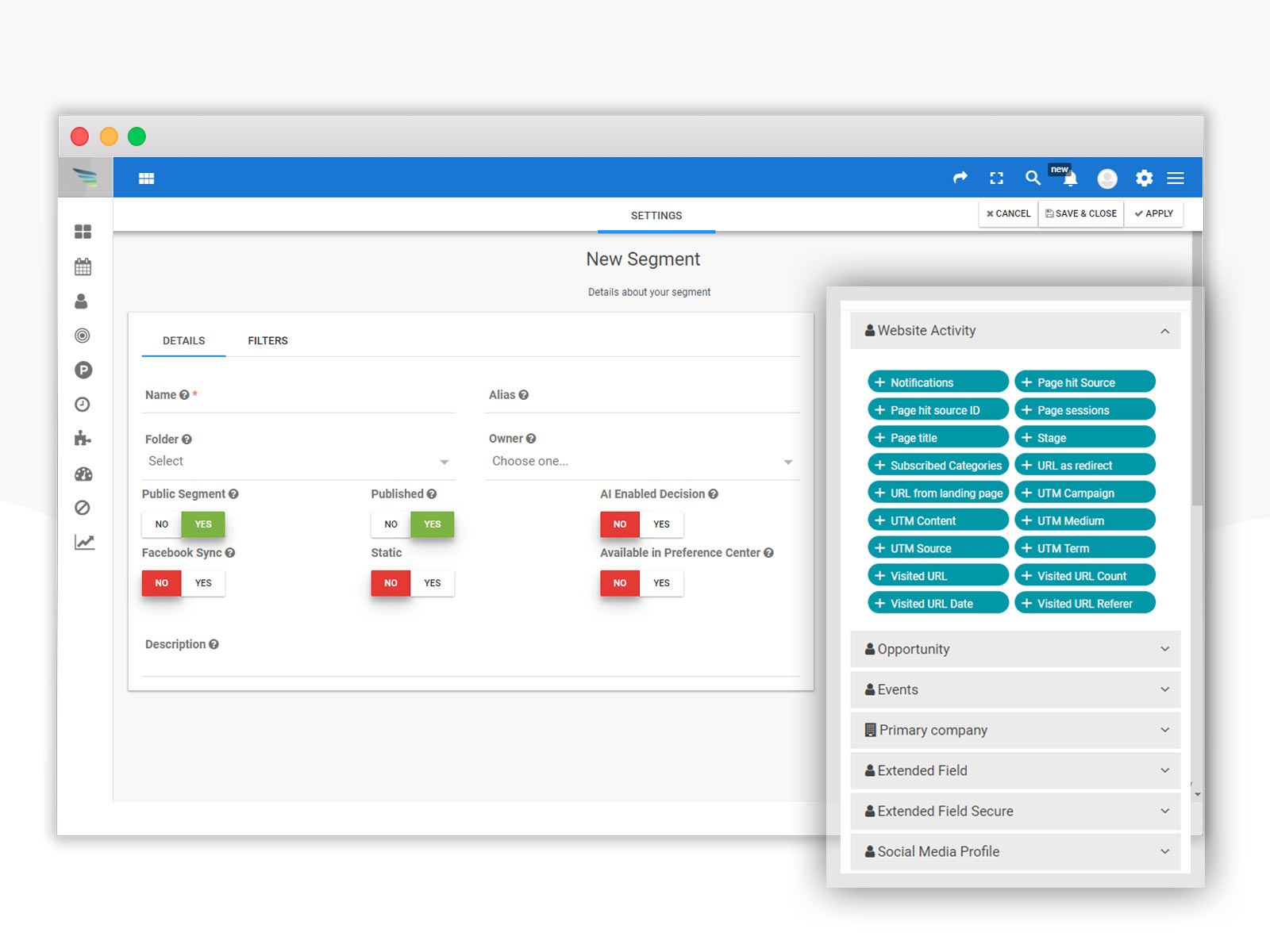 Attendee Data
Easy Attendee Management
Monitor the attendee data based on registration and attendance to plan and organize for the next event. Leverage marketing operations by maintaining the accurate lists of attendees.
Manage Leads
Organize Leads
Keep your leads organized and prepare the customers list' separately with the help of contact tools. Identify your potential leads to pushing into the sales and marketing funnel.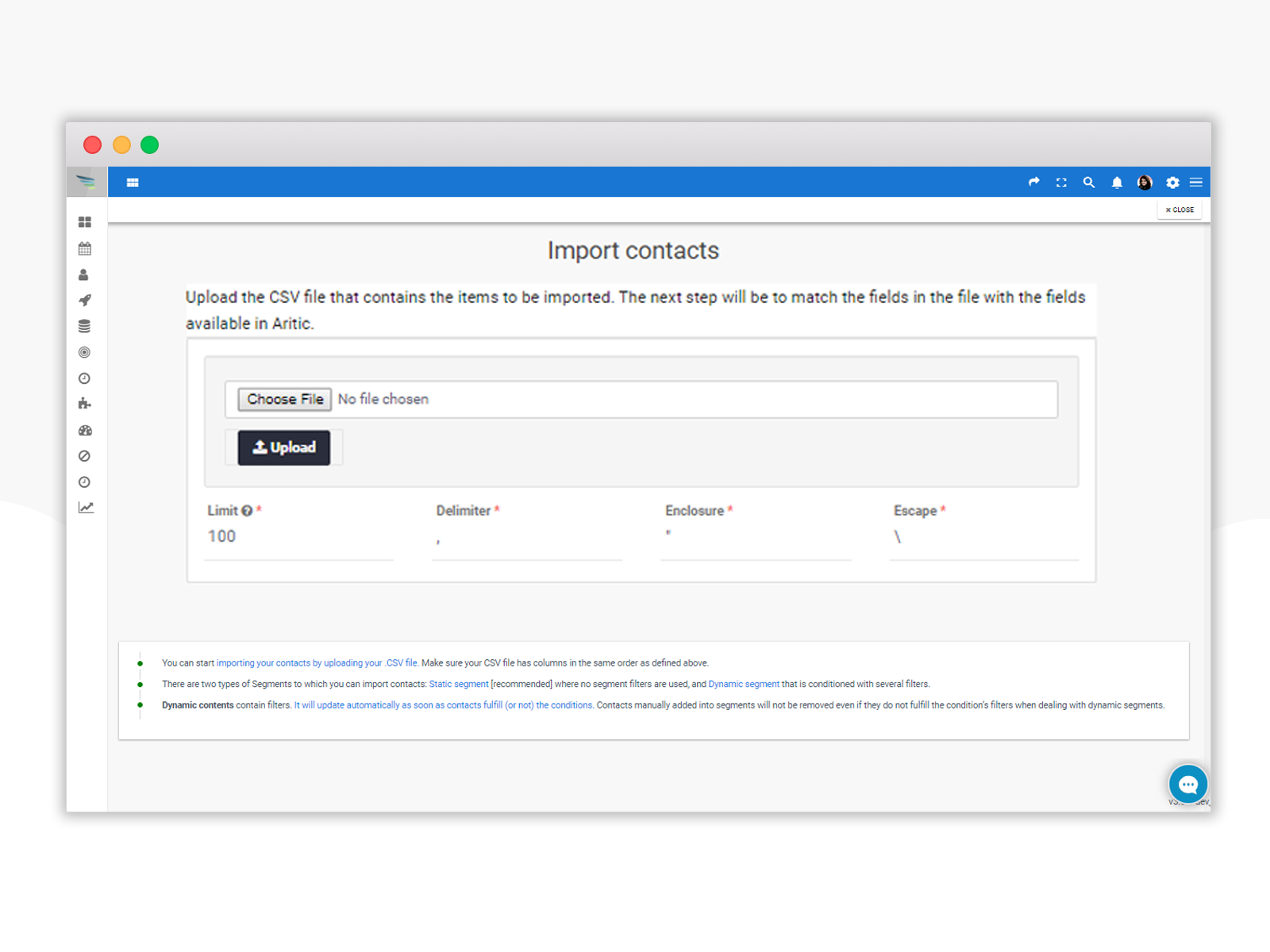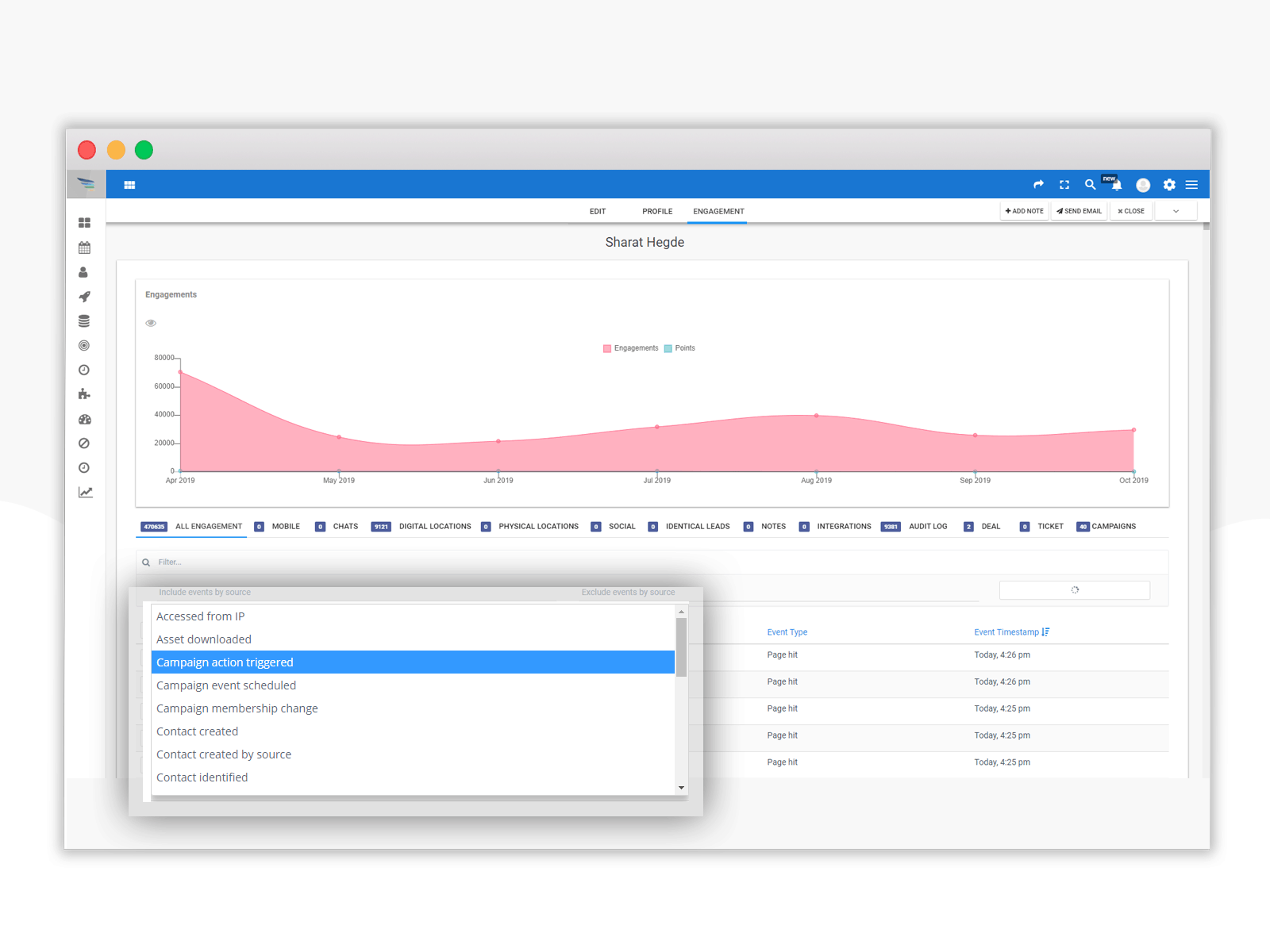 Create Attendee List
Generate a print-friendly attendee list
Manage the attendee list by generating name badges for guests. Name badges help to personalize the experience of attendees and customize the layout of the badges according to the requirement.
Build your community
Elevate your brand with beautifully designed pages for selling tickets.
Customize Pages
Create a personalized event page to sell the tickets within the deadline.
Track the referral, endorsement and recommendation made by one person to another.
Create embeddable UI and seamlessly integrate them with the application data.
Social Sharing
Augment the social media shares of your business to leverage the existing audiences.
Support Stripe, PayPal & Coinbase and many other sources to pay for the events.
Real-time Event Statistics
Enable your applications to monitor the statistics during the event to understand its performance.
Event Listings for Organizers
Segment your contacts with UTM-based filters to create segments based on lead source and other tracking details
Data Export
Channelize raw data of events to understand the attendees' list by XLS, CSV. Create the custom data to automate and analyze data export reports.