Aritic Desk Features
Aritic Desk is loaded with features, that help you manage your customers online
Dashboard
Realtime Performance Analysis
Why rely on manual reports to analyze the performance of your team against each client or agent. Aritic Desk offers real time performance analysis based on ticket properties, agents catered to, time trackers, etc.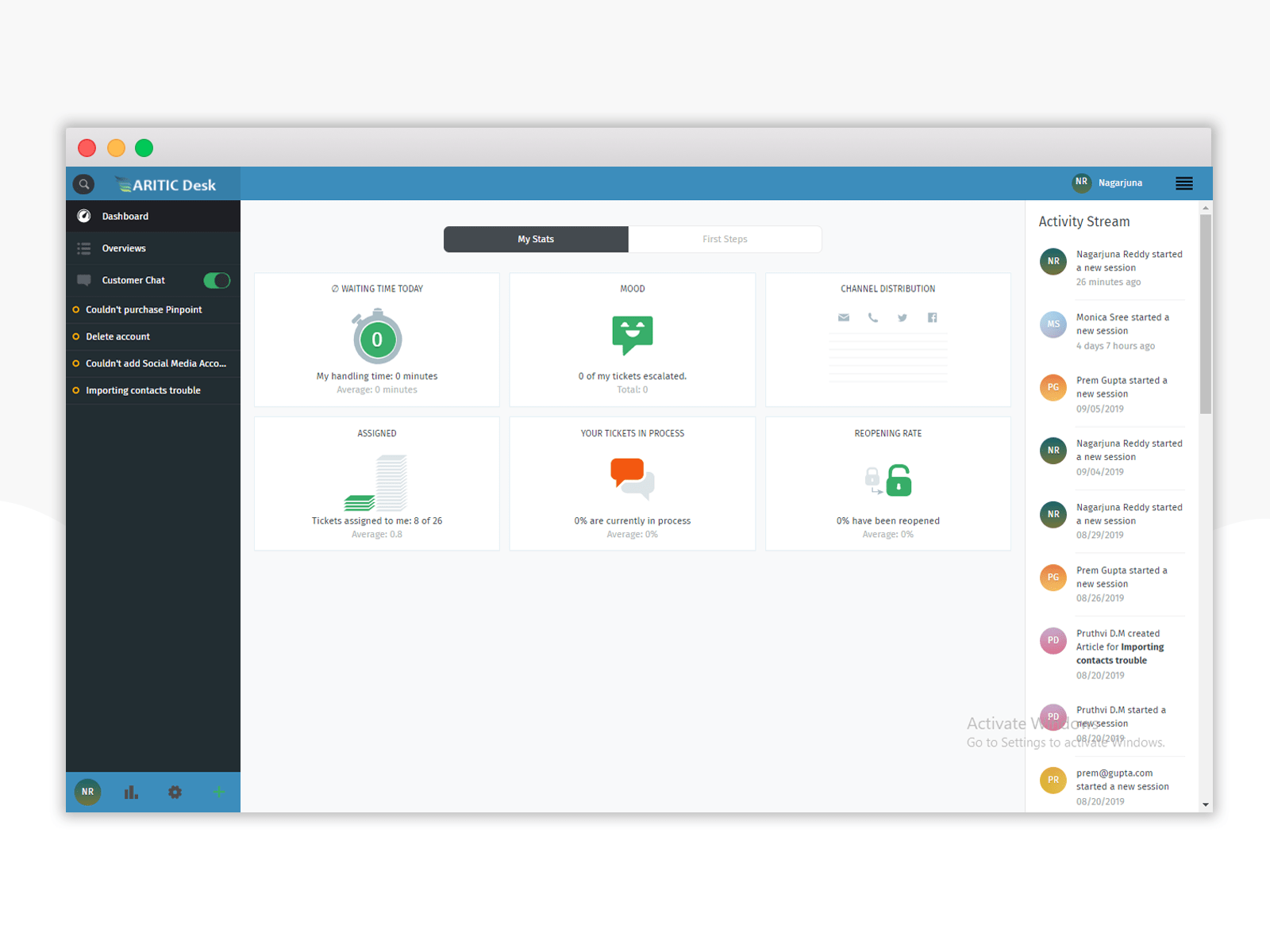 Social Media
Social media integration for Ticket creation
The mate was a mighty sailing man the Skipper brave and are five passengers set sail that day for a three hour tour a three hour tour doing it our way there's nothing we wont try never heard the word impossible.
Chat
Real-time Chat Supports
Increase and encourage collaboration with real-time chat supports. No more fake names and pre-written answer templates. Interact with your clients and agents real time, and offer genuine relevant solutions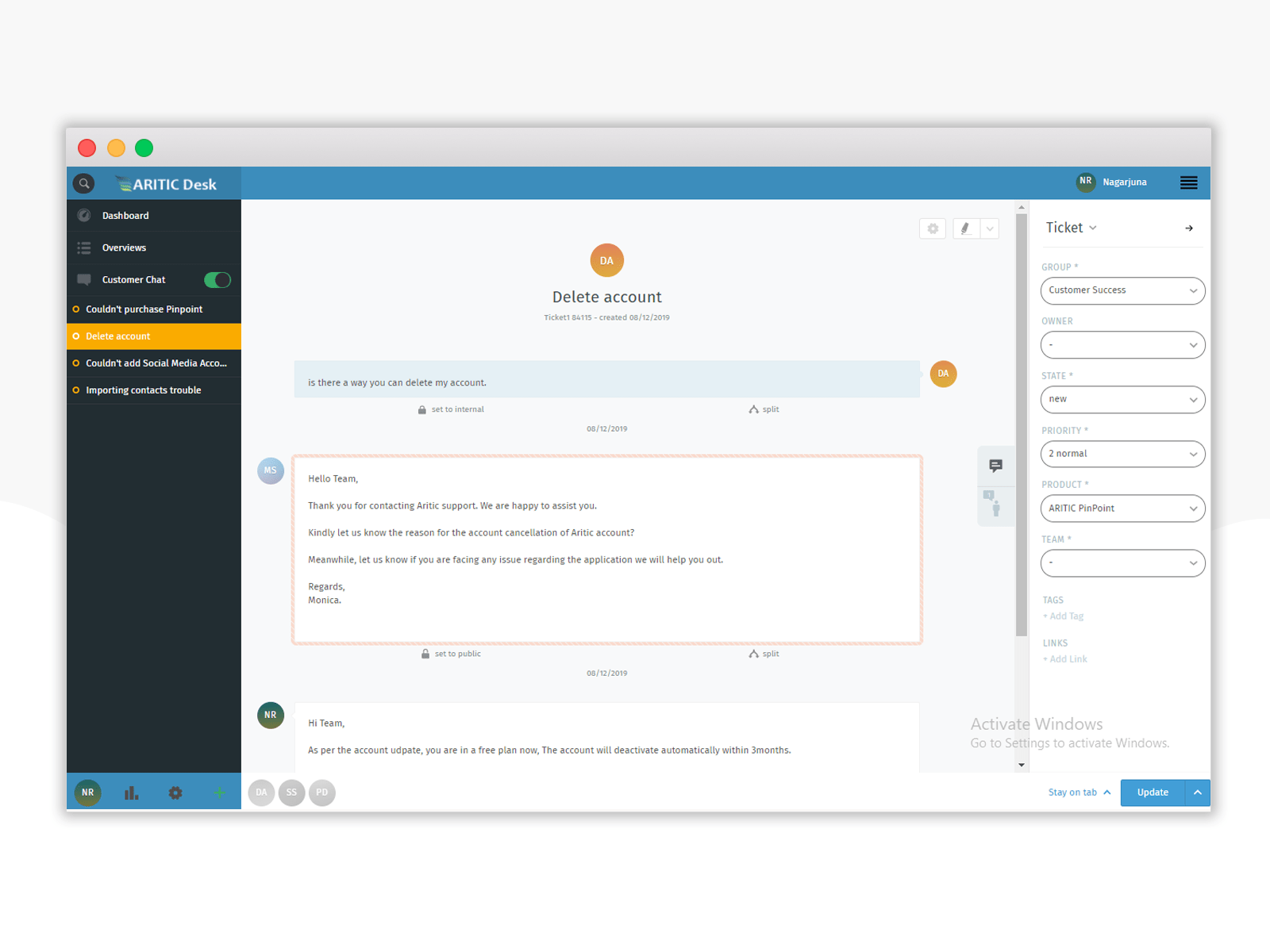 Request a Personalized Demo Today!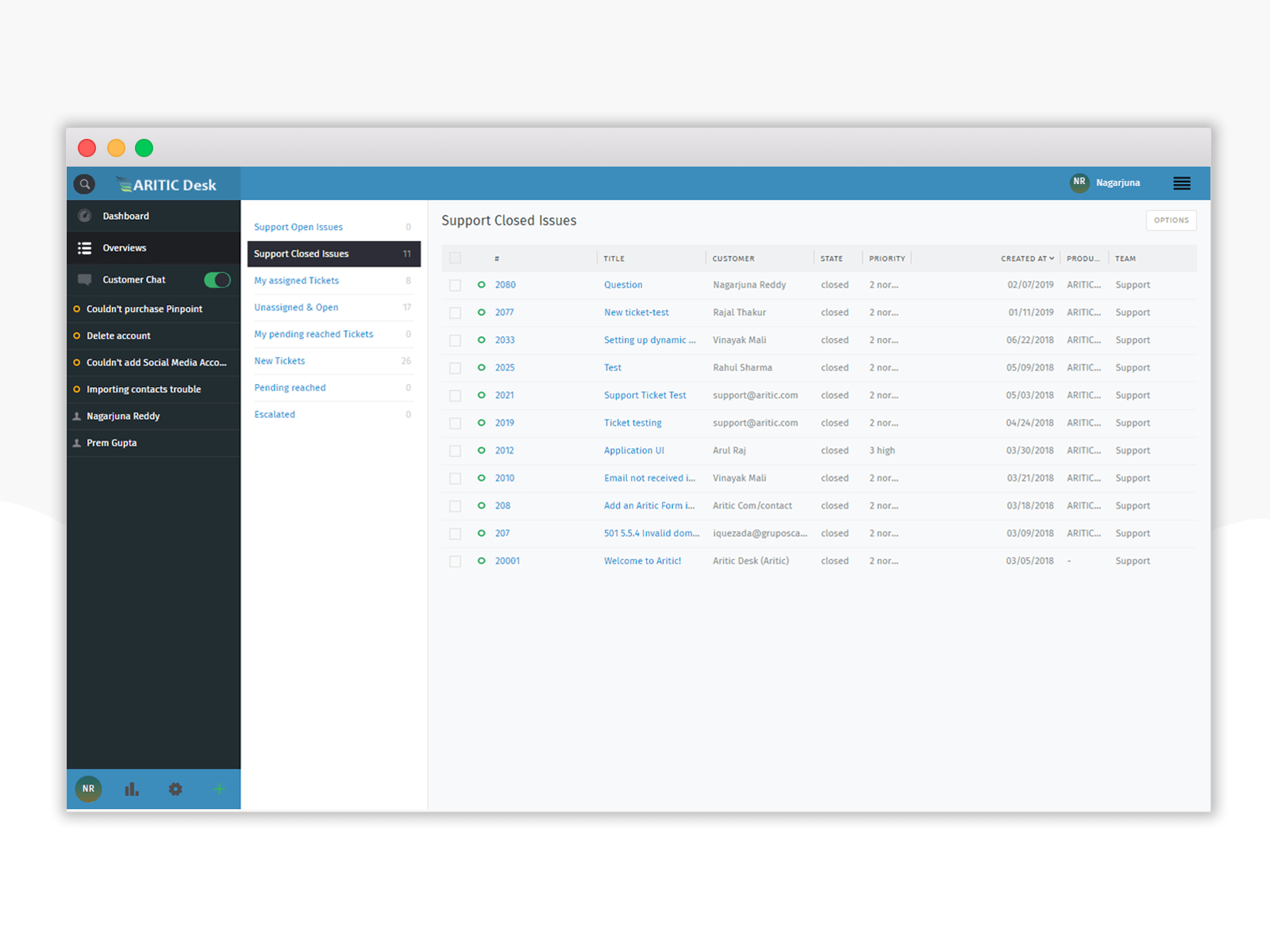 Desk
Agent Portal Translations
Let your agents or clients see the support in any language they are comfortable in. Once the app is installed, the language widget is available to change the language.
ANALYTICS
Report Profile Analysis
Analyse each profile in-depth, starting with how many tickets were created, who created, the progress status, et al. Use filters to dig in deep and know details like which agent creates more tickets, engages more, etc.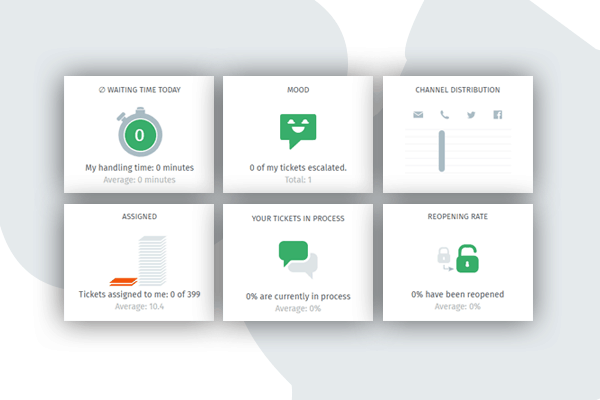 Try out complete Aritic Desk features in free account
Sign Up today!