Mobile Marketing and Push Notifications
Keep your customers engaged anytime and anywhere with targeted mobile marketing and relevant push notifications. Create engaging push drip campaigns based on customer behaviour on mobile devices.
Seamless customer experience across all devices
Engage your customers with targeted marketing messages. Provide a seamless customer experience even when they are browsing from their mobiles.
Integrate mobile apps
Create responsive templates
Schedule mobile-specific drip campaigns
Trigger more engagement and higher ROI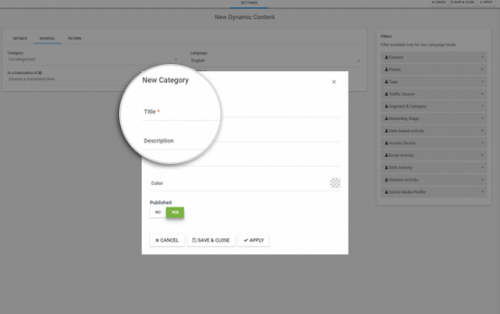 Be found in mobile searches
Align your mobile marketing strategy in a way to be found in mobile searches as well. Target your mobile users with relevant content and optimize your efforts.
Send personalized messages
Send personalized push notifications and in-app messages to create maximum impact on your customers. Trigger these messages based on your customer behaviour, demographics and firmographics.
Monitor and track mobile activities
Monitor your mobile marketing campaigns, track in-app behaviour of your customers, and deliver relevant push notifications only.
Deliver real-time messages
Track your customer location and deliver location-based relevant messages. Improve your mobile marketing with context-based marketing messages.