Mobile Marketing
Target mobile users with personalized content for higher conversions
What is Mobile Marketing?
Mobile marketing is a form of promotional B2B marketing plan or advertising line directed at delivering customized messages for the mobile phones of prospects and customers and is one step ahead in the digital area to warm up funnel. It can be done through SMS, an application, or a social media network automatically. The increasing popularity of smartphones has led to the development of new mobile marketing and mobile advertising strategies that are already constantly driven according to the specific capabilities and individual limitations of these similar devices.

Mobile marketing strategies are often proving to be an effective means by which companies of all sizes, big or small, can reach customers on the go with relevant messaging, with the potential to offer consumers an unprecedented point of convenience quickly. Mobile marketing give the easy and fastest growing segment in advertising trends because it really allows Professional marketers to understand course of what consumers find interesting and reach their important consumers on their preferred channels and devices. The most popular way for a marketer want to promote the brand themselves is consider using mobile marketing that allow them sending certain text messages optimized for mobile devices to subscribers. This has instead become popular because people get a unique and clear text message as updates and they tend to include in their good vibe and easily open them when they receive one thus it increase their engagement and ultimately improve your results.
Get Started with Mobile Marketing in 3 simple steps
Build targeted buyer's profile
Develop a virtual replica of your smartphones-only user's profile that makes it easier for optimizing B2B automation campaigns
Use custom fields options inside Aritic PinPoint to start creating segments of your mobile-only users for automation campaigns
Track mobile browsing patterns
Track and monitor sessions of mobile devices or mobile apps to be able to pinpoint where your prospects are spending around their key part of their time
Unified Customer Experiences
Personalized experiences for all marketing stages
Optimize every digitized touchpoint across all channels and top related platforms that would enable you to capture and convert mobile consumers faster to scale your next multi-channel digital marketing without breaking your budget. Analyze and use range of mobile user behaviour analytics event point like searches, know pages view to attract B2B buyers at the right time through their preferred communication channel, either through messages via SMS marketing or in-app messaging notifications as per known industry standard average rate.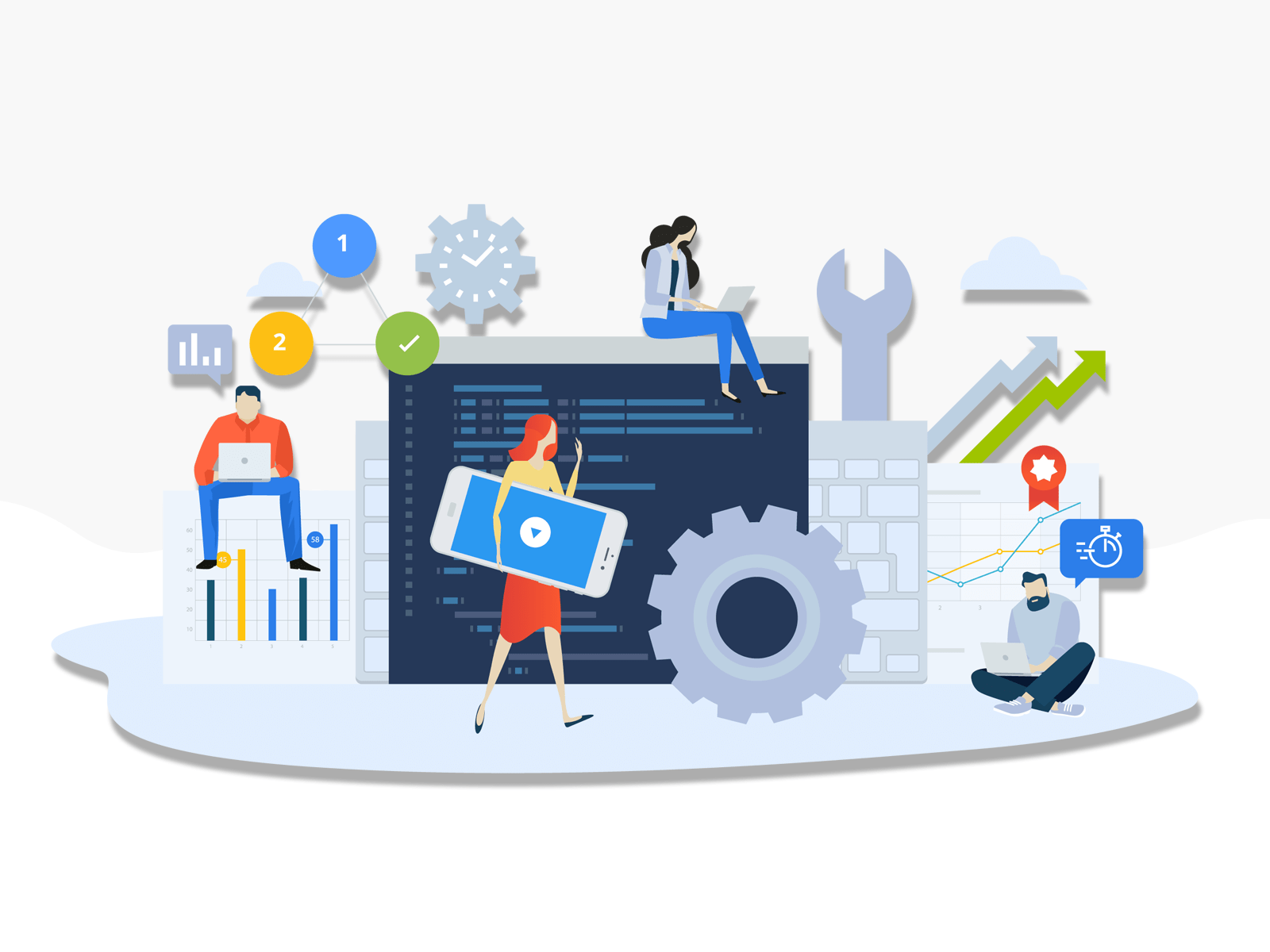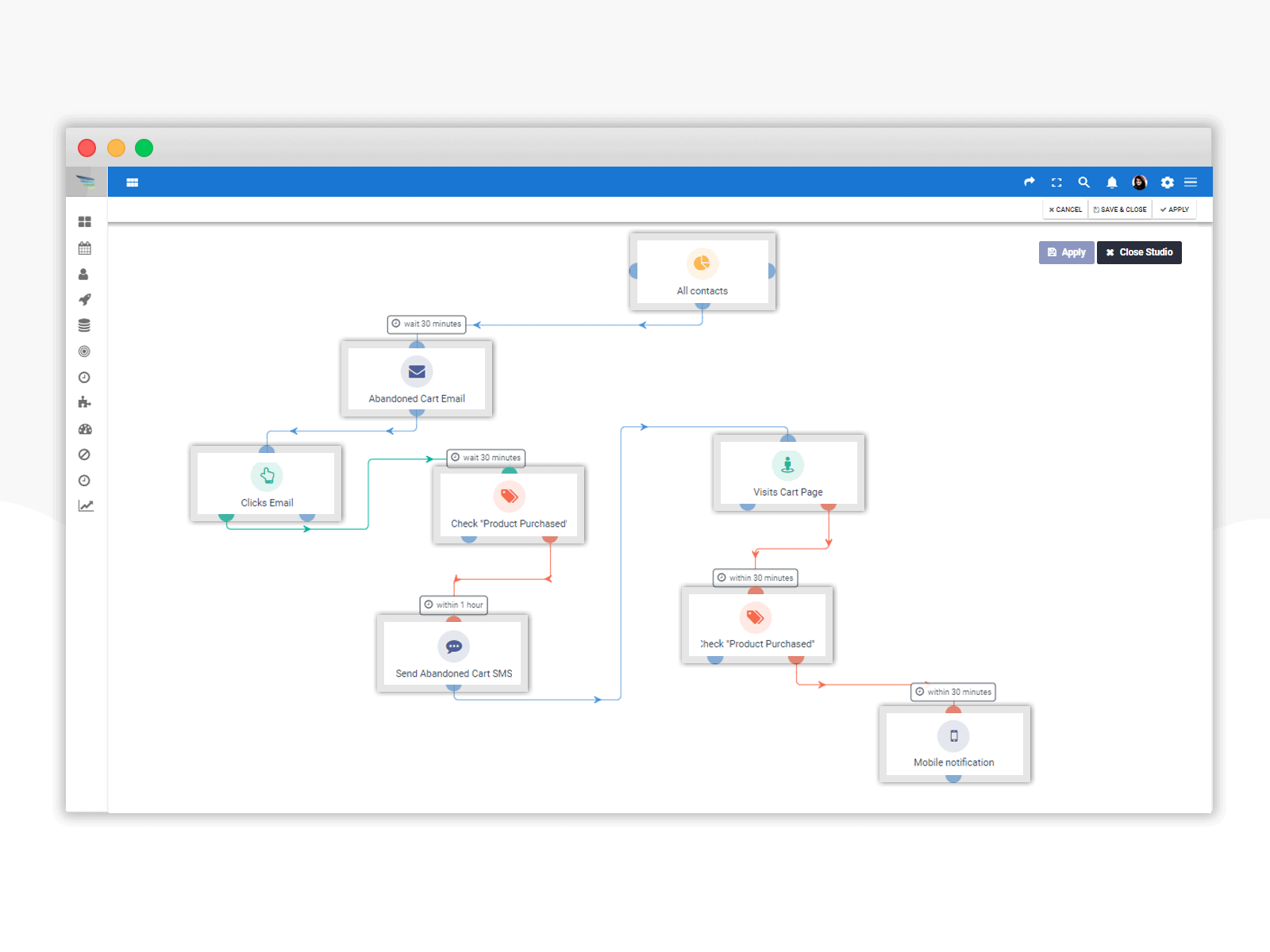 Automated workflows
Simplify customer journey with automated workflows
Unleash the power of automation technology and do more than traditional marketing for your organization! Save time & get increased productivity with powerful B2B customer journey automation. Make automated buyer journey workflows action in minutes to engage, nurture, and convert your select mobile-only users. Produce mobile apps and mobile browser user experience in a cohesive manner aided with several accessible automation workflows with full customization option across all likely buying stages of each mobile user for better targeting.
Track Engagements
Track user-events and in-app events
Are you looking for Professional software that can directly track your various interactive application events? Then, this is simply for you. Delight smartphone users with precise recommendations or spend time to add the latest offers considering user events examples, mobile search, or learn about in-app behavior tracking. Produce, integrate and display offers or creative mobile ads post that are spot-on and designed to retain user interested in your brand, service, or platform.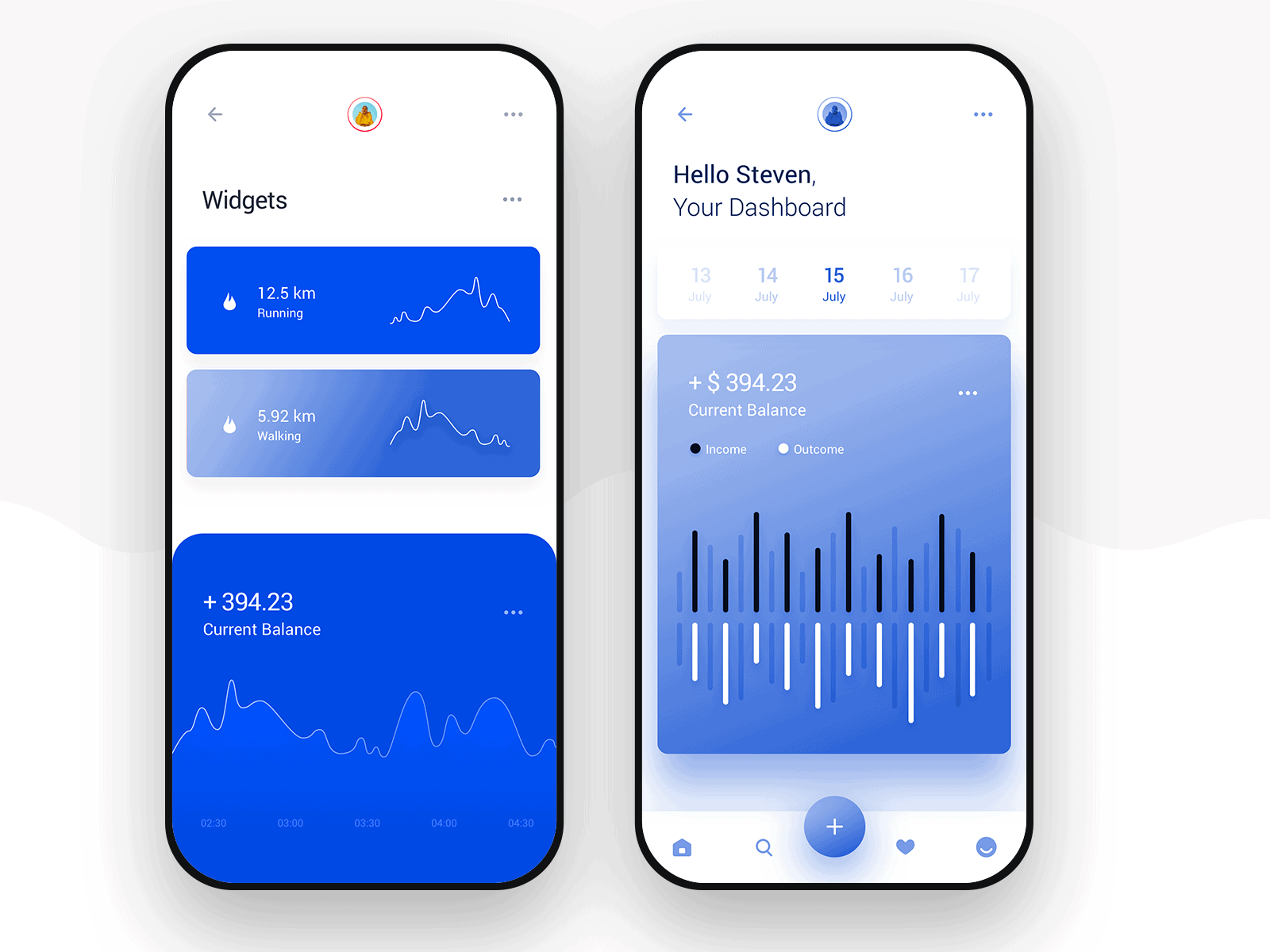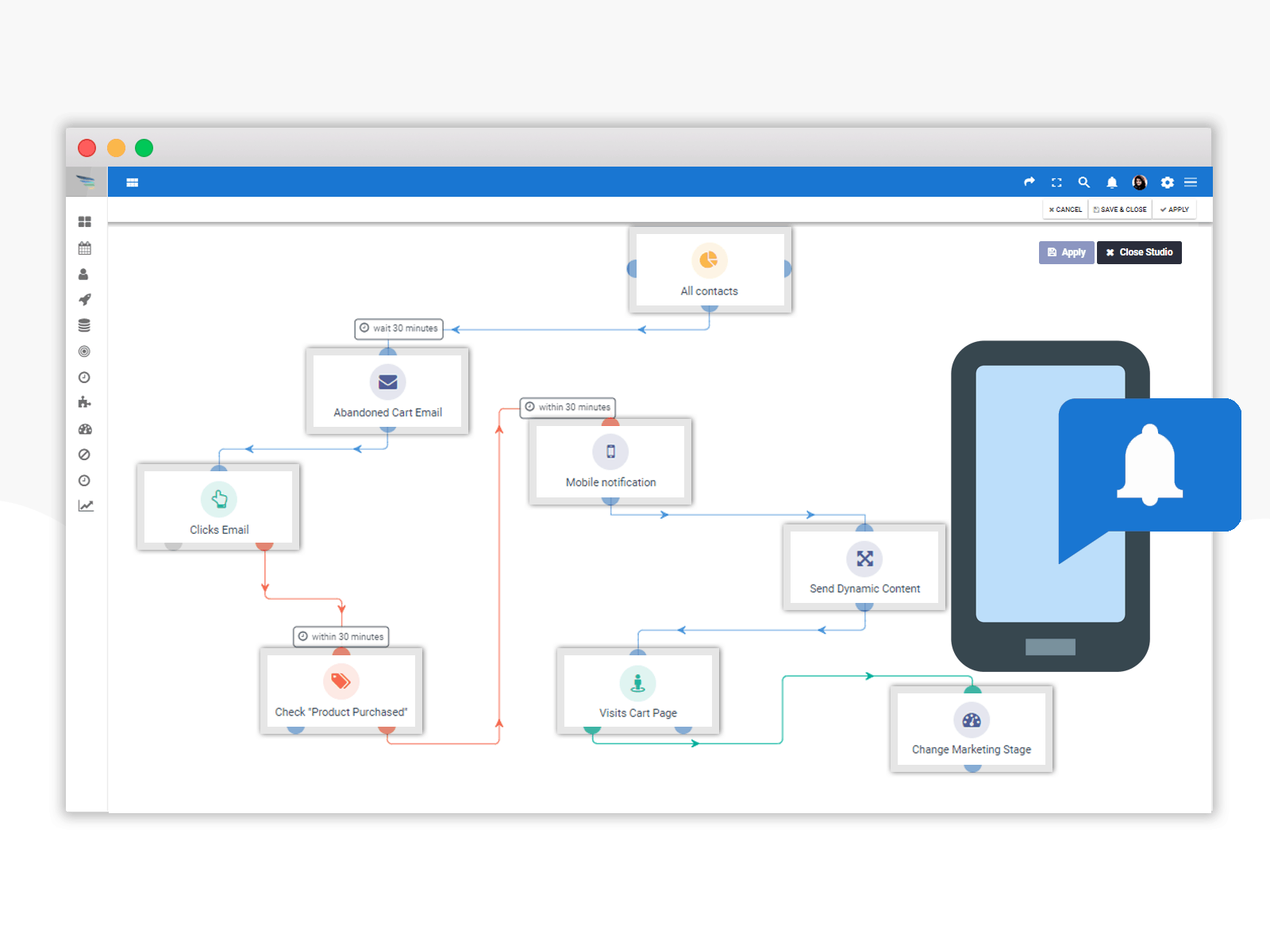 Push Messages
Drive conversions with push notifications
Double your number for conversion rates with the delivery of dynamic push notification campaigns for both web and mobile devices based on general user behaviour step, demographics, and marketing stages. Send short quick notifications that alone prove to be better in mobile advertising or SMS advertising in the market for reaching and nurturing B2B users without disrupting their online browsing feel.
Create and launch automation campaigns for mobile marketing
Mobile Marketing Features Inside Aritic PinPoint
Create automation campaigns for your mobile marketing
Dynamically segment your mobile devices users or leads using best practices and specific segmentation conditions for more connected marketing campaigns
Device granularity
Identify which type of mobile device your B2B target audience use, and generate value version of automation campaigns to connect and share via mobile marketing strategy
Geo-fencing
Restrict your B2B automation campaigns within specified location-based geological borders for more relevant engagement
Redefine your SEO strategy to get found by mobile-only users across popular search engines tools like Google, Bing, Yahoo or social networks
Make B2B buyer persona based on access to ideal mobile phone user traits and filter your mobile friendly audience accordingly depending on usage and purchase intent
Track Sessions
Track, test, and analyze sessions across mobile devices, i.e. from opening apps to exiting them for understanding user website browsing path throughout process
Responsiveness
Make Professional landing page and automation campaigns optimized for smartphones tablets by default responsive for every screen to accelerate your mobile device marketing campaign strategies
On-site Message
Take advantage of showing the right on-site message like personal products or services offers, discount and coupon codes via popups and banners for driving traffic and elevating conversions