Real Estate Marketing Automation
Create high-converting marketing automation campaigns for various touchpoints on your website. Nurture your potential buyers with detailed updates about properties around their location or preferences.

Build beautiful landing pages on your own, dynamically show relevant content to each buyer, assign positive or negative lead scores while building a campaign, and more. Connect with your buyers across multiple marketing channels and establish a personalized relationship using Aritic PinPoint Real Estate marketing automation solutions.
Consistently close more real estate sales by employing end-to-end sales execution
Ensure flawless lead management and take control of your follow up. Seamlessly engage prospective buyers and rapidly convert them into customers.
Forget about missing a single property inquiry ever again!
Be it your online or offline campaigns or even call centers
Lead management
Minimize lead leakage
Capture every inquiry from all your lead sources spanning across various marketing campaigns. Streamline lead management activities, ensure no leads are unattended and minimize lead leakage. Smartly optimize conversion funnel, detect the aging leads, refine leads, and make timely decisions to nourish and retain potential prospects.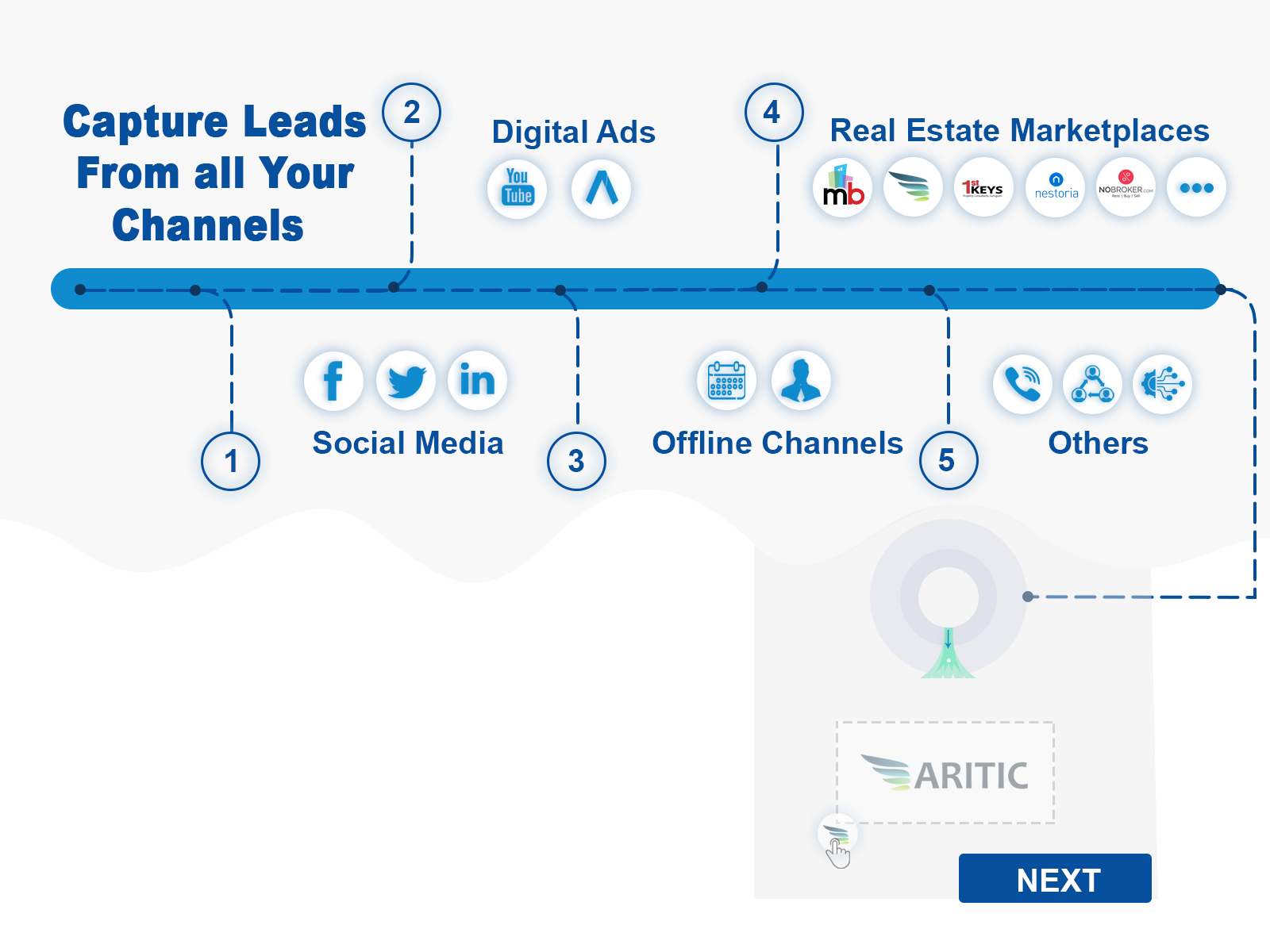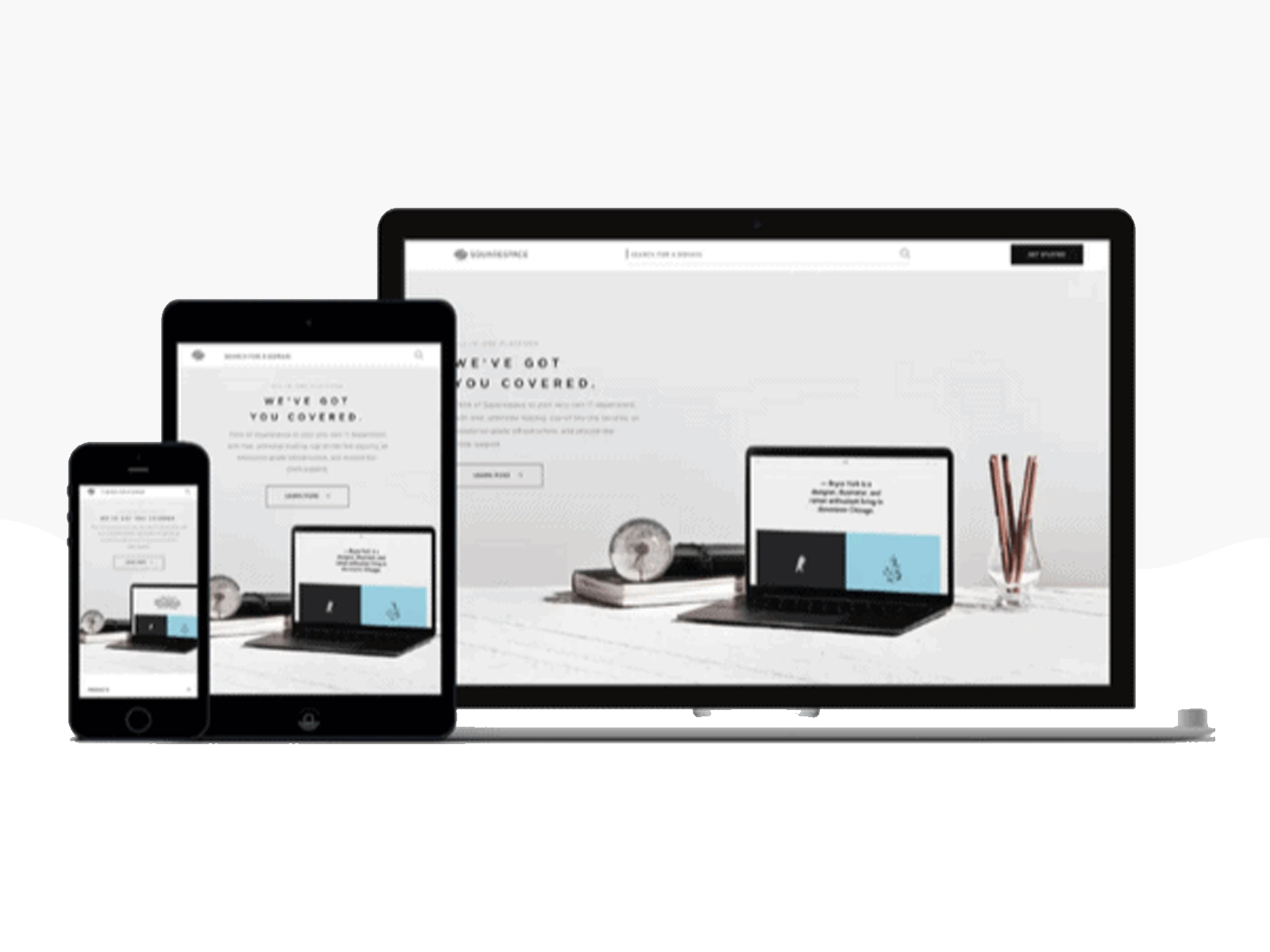 Responsive Landing Pages
Create responsive landing pages easily
Use Aritic's drag and drop landing page builder to create fully responsive landing pages effortlessly. Build compelling and personalized landing pages by easily customizing your page's content, images, forms layout, call-to-action-buttons, and more.
Improve response time and increase agent productivity!
Automate lead distribution, task allocation, and get fast one-touch responses to each inquiry
Lead distribution
Distribute leads automatically
When you spend your time trying to sort out leads amongst your real estate agents and call centers, a lot of precious time gets wasted; therefore, it creates a lapse in response time. With Aritic, you can close deals faster by automating the process of analyzing, qualifying, and assigning leads to your real estate agents and call centers smoothly.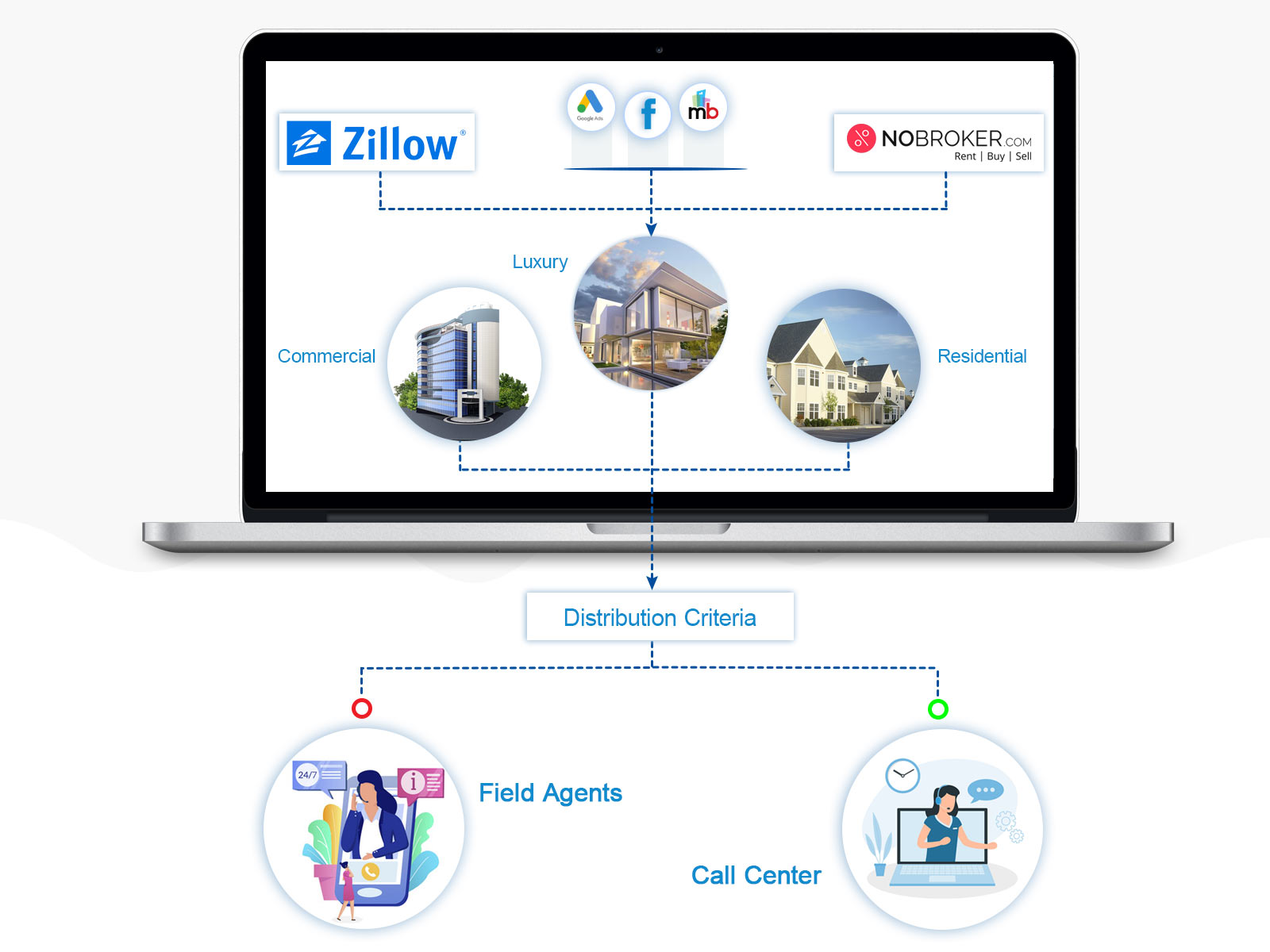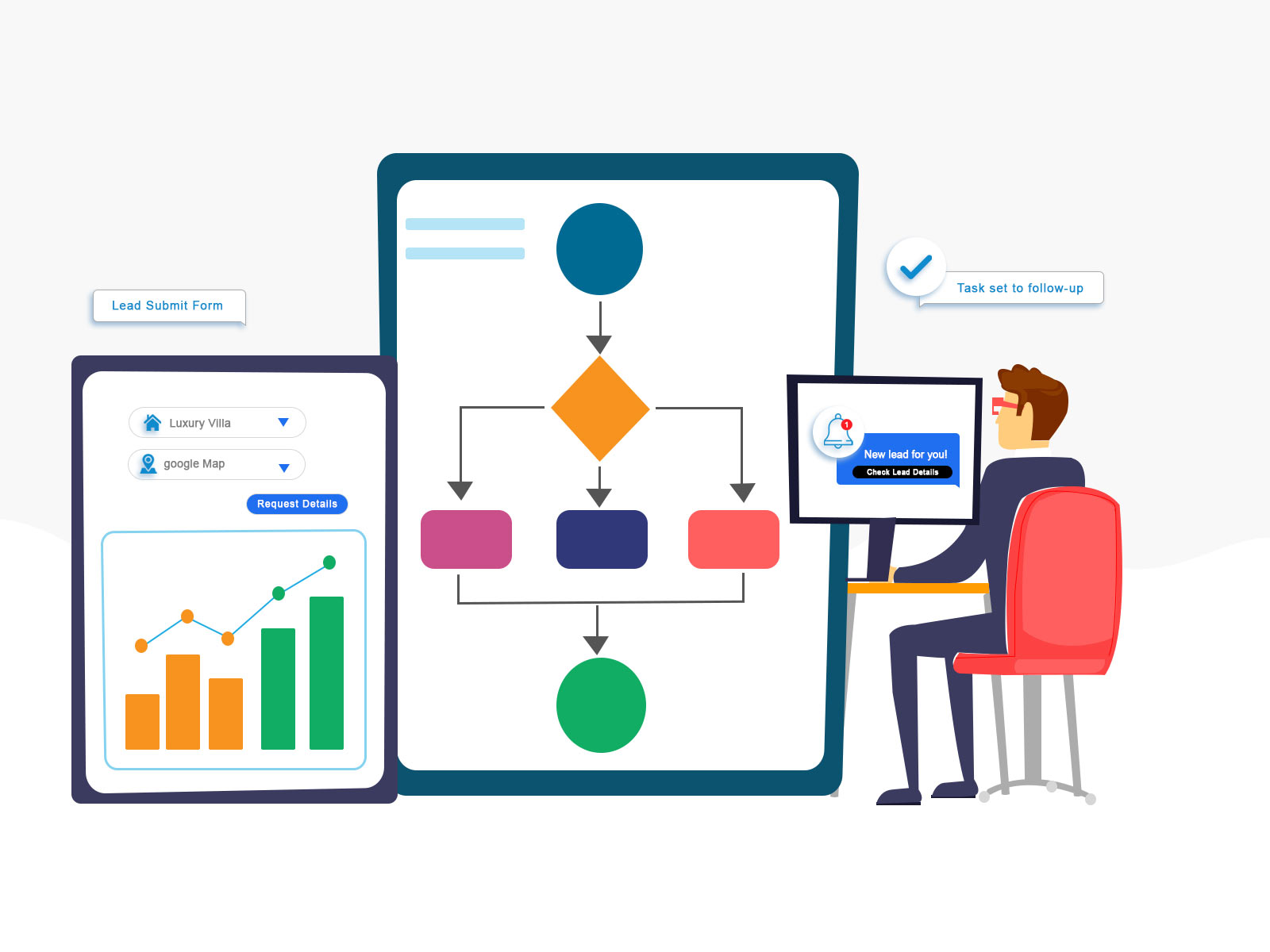 Automate Notifications and tasks
Automate agent notifications and task settings
Improve response time by implementing automated notifications (text or email) to your real estate agents and service professionals whenever new leads are assigned or new site visits booked. Automatically set tasks for them depending on their availability in the calendar and never miss follow-ups ever again.
Establish lasting relationships with prospects!
Create engagement workflows to build relationship and convert more requests for property into deals
Smart Segmentation & communications
Dynamically segment your leads & automate communication
Create dynamic segments of your prospective home-buyers based on website behaviour, types of properties, preferences, and other declarative data. Ensure you're targeting the right prospects at every stage of their customer lifecycle. Keep a successful and constant flow of relevant messages with home buyers across all channels– such as property discounts, home loan data, or other comparable properties.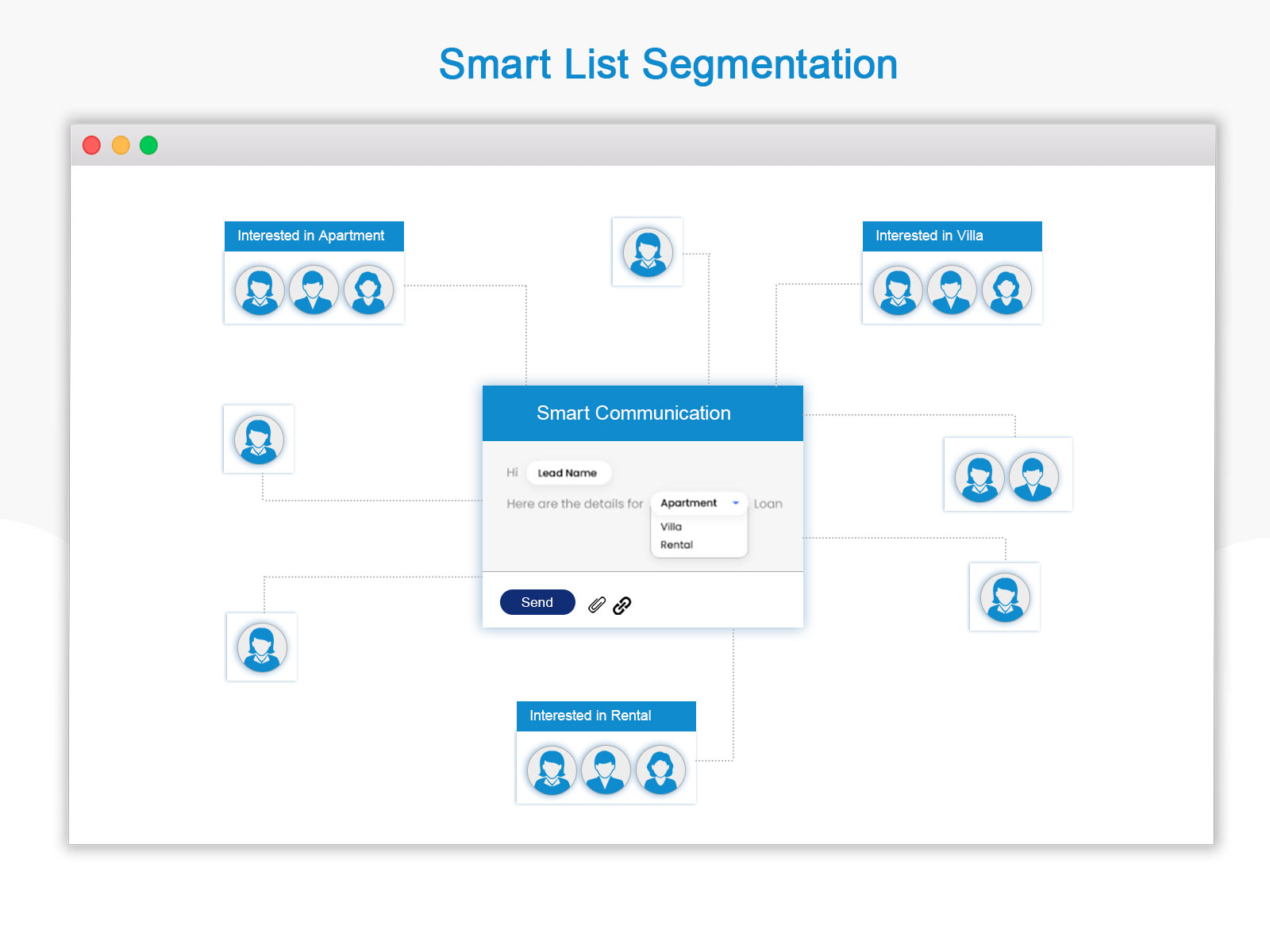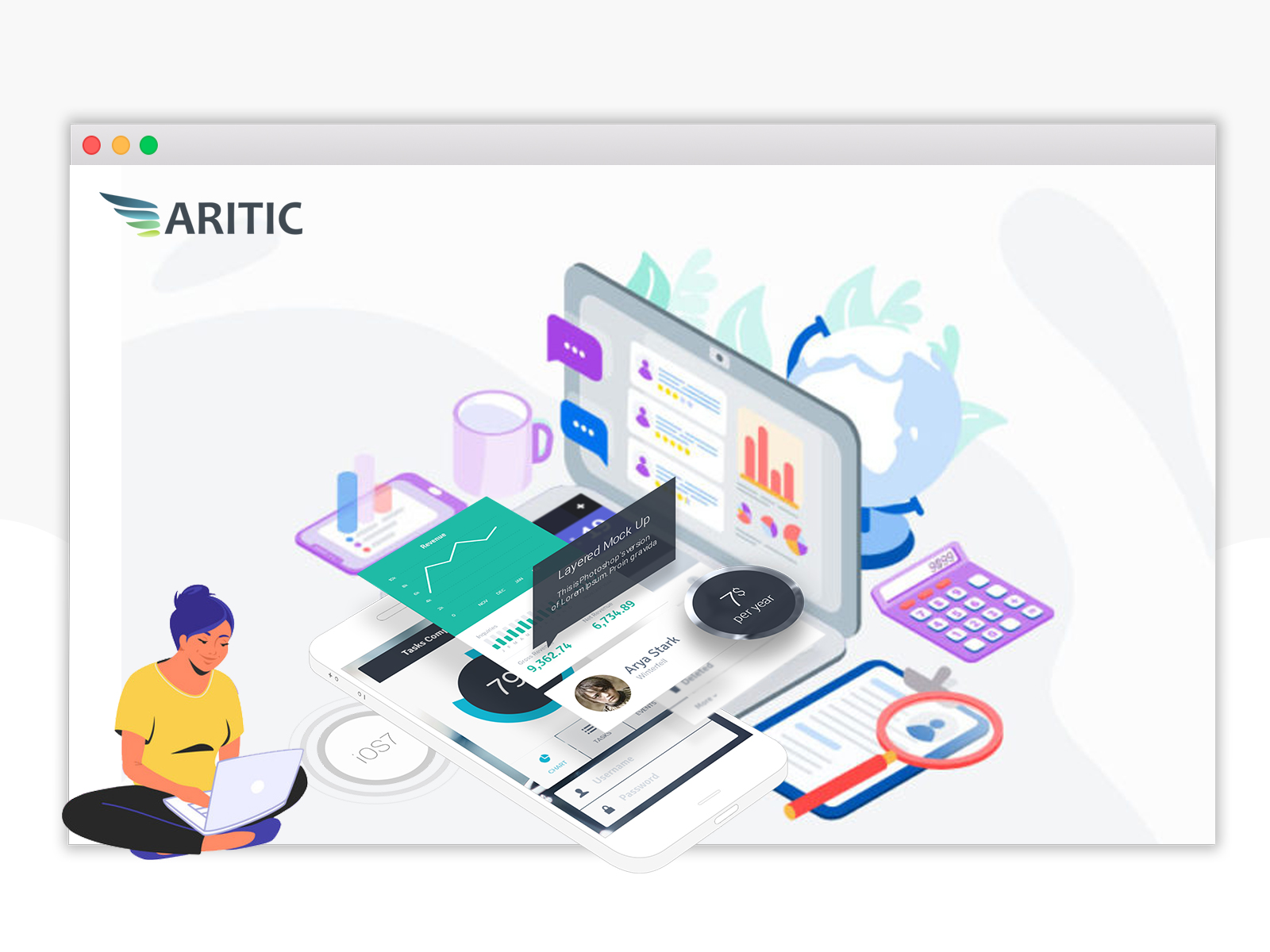 Map Prospect interactions
Meticulously map out interactions with your potential buyers
Keep track of every activity and map out every interaction pattern a prospect leaves behind while communicating with you across distinct channels. Everything – phone conversations, site visits, email or text discussions, or contact through any other channel – can be tracked and documented so that you always know the lead status.
Help your agents work efficiently!
Get lead scoring, task recommendations and inventory management in full swing
Lead quality
Smartly customize lead quality criteria
Prioritize sales by incorporating an automated lead scoring process. Use lead quality scores to assist your real estate agents and service experts in identifying those sales opportunities. Define rules or activities that constitute a high-quality lead for you, and help your agents prioritize leads.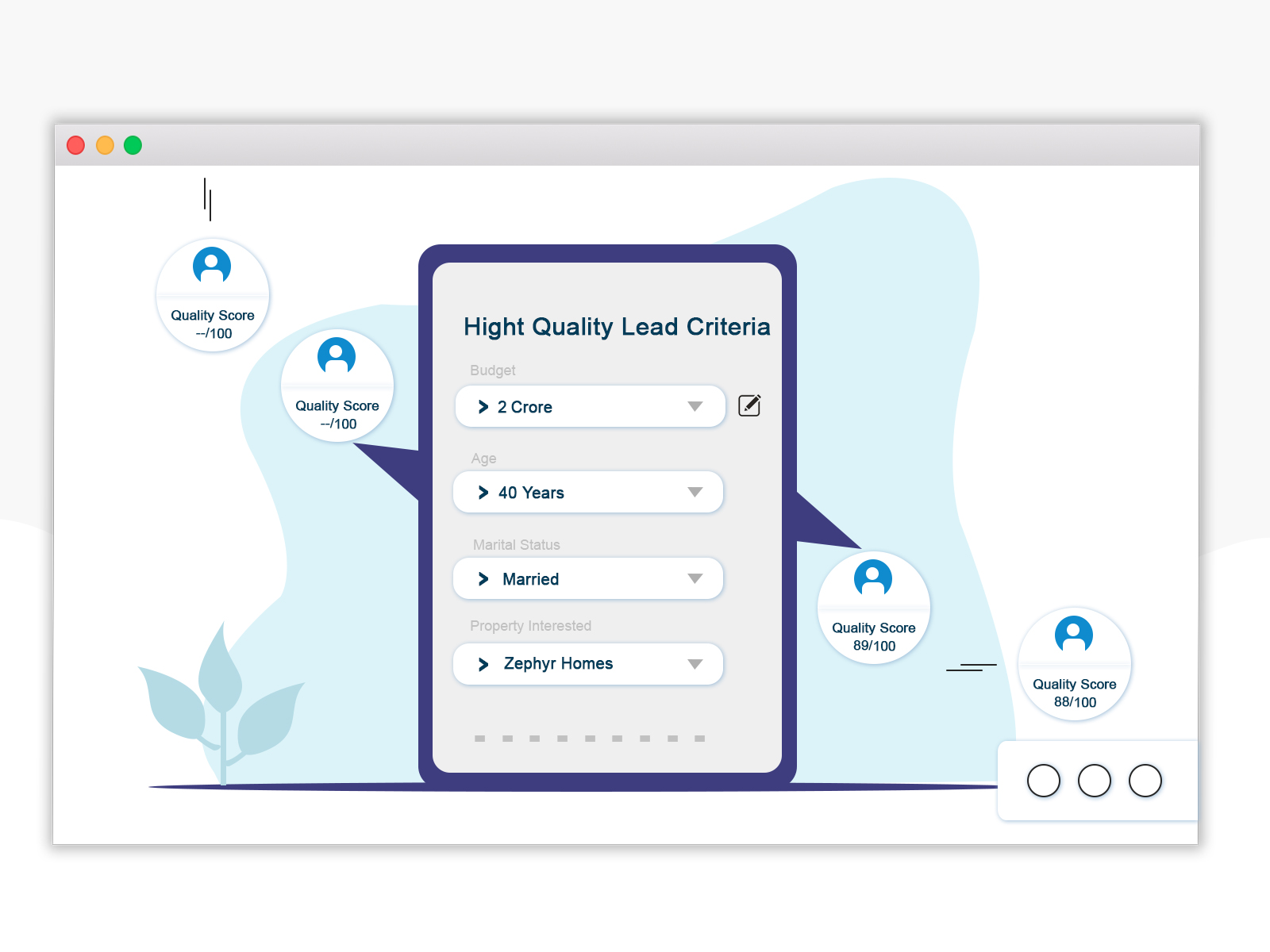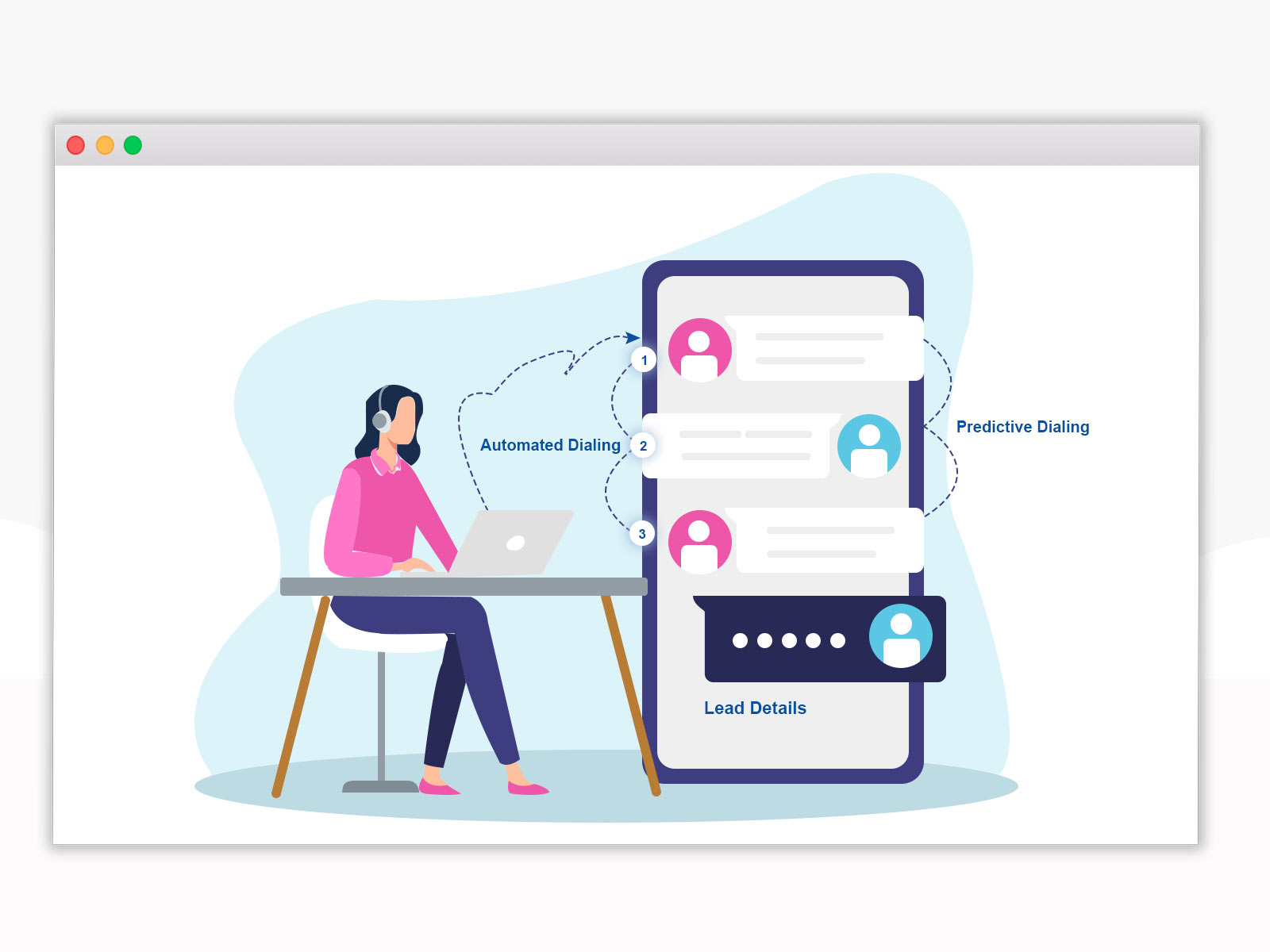 Task Prioritization
Perfectly create prioritization for your team's tasks
Readily utilize prospect behaviors and conversion tracking to create a mix of the lead quality score and activity score to display them as priority tasks in smart views to your team. Conserve your team's bandwidth, ensure the best leads are reached first and increase your agents' productivity.
Full view of inventory
Get complete visibility of your real estate inventory
Get a full view of your existing and upcoming real estate inventory within your CRM through Aritic's developer platform. Gain all essential real-time insights about the inventory at a project or every stage of the property purchase cycle or individual unit level against buyer preferences.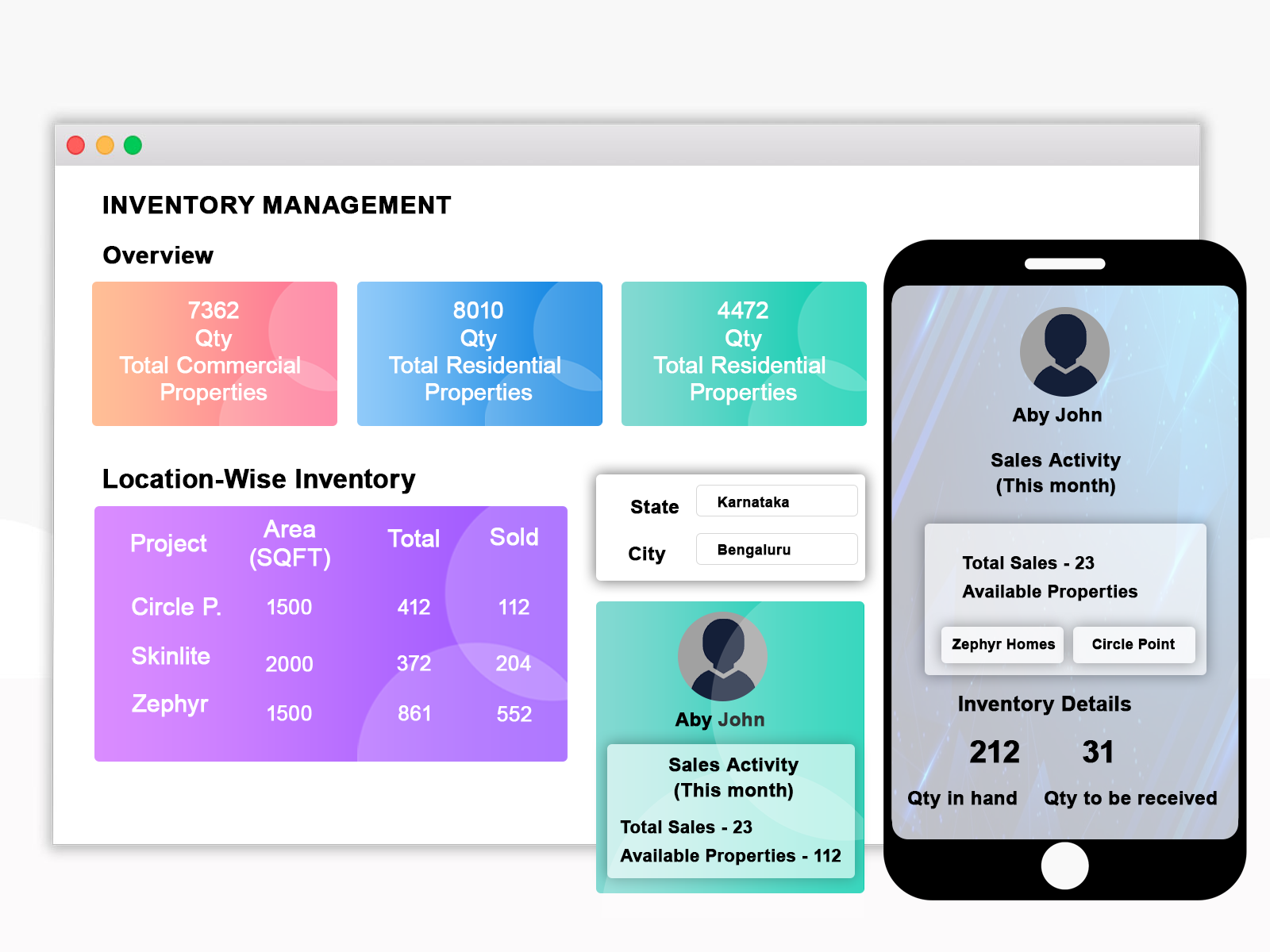 Reports and Analytics
Access all the information you need with customized dashboards, performance reports and more with in-depth analytics
Ready to engage your audience with attractive automated workflows?
Omnichannel Marketing Automation Solution for Real Estate Agents
Maintain and manage customer relationships with quick CRM integrations. Easily create customer-centric, fully responsive personalized marketing campaigns. Build a unified customer experience across all platforms, devices and screen types.

Sync your database with your forms for automated and immediate action triggers; for instance, when a lead fills up a query form for a property, immediately send out a tailored marketing kit containing all the resources required to convert them into a client.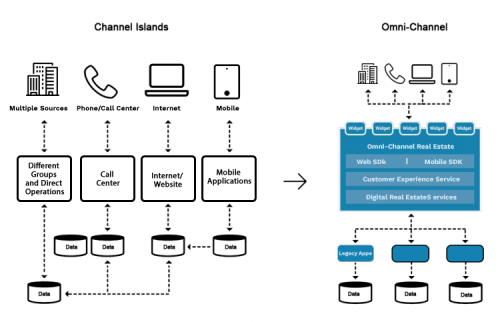 Grow your clientele with our comprehensive marketing automation features
Target. Acquire. Nurture. Convert. Delight.
Leverage every marketing and sales channel to build a unique and consistent customer experience for your brand
OmniChannel Marketing Automation Experience
Create a smooth transition from one device to another or from one channel to another for a unique customer experience
Mobile optimized marketing campaigns
Use ready-to-customize responsive templates for your marketing automation campaigns to target mobile-only users
Over

2,500

+ customers trust Aritic
The world's most innovative platforms are growing with Aritic. Connect with us.





Want to Improve ROI?
Big or small, we have marketing automation features tailored for your business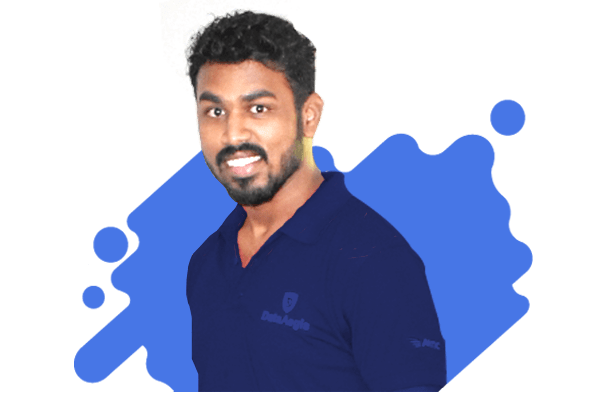 Related Blogs
Blog on Marketing, Sales and Customer Support Management