Real Estate Marketing Automation
Create high-converting marketing automation campaigns for various touchpoints on your website. Nurture your potential buyers with detailed updates about properties around their location or preferences. Build beautiful landing pages on your own, dynamically show relevant content to each individual buyer, assign positive or negative lead scores while building a campaign, and more. Connect with your prospective buyers across multiple marketing channels and establish a personalized relationship using Aritic PinPoint Real Estate marketing automation solutions.
Easy form builder to generate more leads
Build interactive and custom forms to embed in your landing pages and website. Generate more leads by asking questions that your potential buyers want to answer. Customize your form fields, the order in which it will show up, form type, colour, segment, and more. Create automated alerts when a lead submits a form. Follow up with a form-submit action like download an asset, email, add to contacts, modify contact tags, and more.
Create beautiful landing pages - No design help required!
Use the drag and drop editor to create landing pages exactly the way you want. Build fully responsive landing pages with unlimited text, images of real estate properties, or videos to engage your leads. Engage them with clean Call-to-Action Buttons and contextual content. A/B test your landing pages and its various elements to get the maximum result. Use dynamic content in your landing page to hyper-target each individual buyer with content, property details, and CTAs based on their buying stage, preferences, demographics, and more. Optimize your landing pages, track performances and publish high converting landing pages in less than a minute.
Omnichannel Marketing Automation Solution for Real Estate Agents
Maintain and manage customer relationships with quick CRM integrations. Create personalized marketing campaigns that are fully responsive and customer-centric. Build a unified customer experience across all platforms. devices and screen types. Sync your database with your forms for automated and immediate action triggers, like when a lead fills up a query form for a property, immediately send out a tailored marketing kit containing all the resources requires to convert them into a client.
Progressive lead profiling for relevant marketing
Sales force management to simply communications with your clients
Wide range of automation campaign templates that are ready to use
Gated video on landing pages to capture more leads
Kiosk mode in forms to avoid placing tracking cookies
Drip email campaigns based on user behavior, property preferences, buying stages, and more
Lead behavior tracking and monitoring
Marketing automation campaign performance tracking and optimizing
Competitor analysis to stay ahead in the game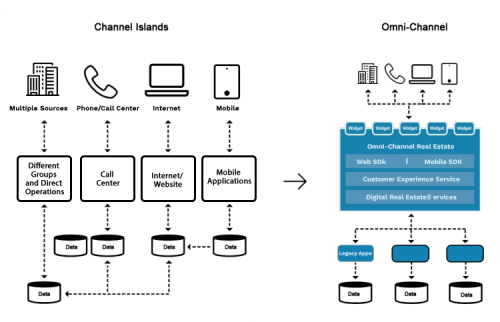 Track anonymous visitors and convert them into leads
Track all visitors that visit your website or landing page. Track the source of each visitor and segment them in your database. Also, track those visitors that are anonymous. Create retargeting campaigns with dynamic contents to engage them and convert them into leads. Create ads that are personalized, change the frequency of ad showing and messaging, and offer customized resources to engage them more. Add custom forms in your website, use gated content, create multichannel campaigns, and track their behavior patterns to identify their interests and preferences.
Integrate social plugins in seconds on your landing pages, website, and forms
Quickly integrate social plugins into your landing pages, forms, and websites. Tie all conversations happening on social platforms with your contact database seamlessly to use in future automation campaigns. Save time for your customers with social login, without having them to enter username and password every time. Add to this, pull in all contact details from their social profiles to create an ideal buyer persona for each individual buyer.
Behavior-based email automation campaigns
Lead monitoring, tracking, and management
Detailed analytics and reports for optimization
Happy Customers Around The Globe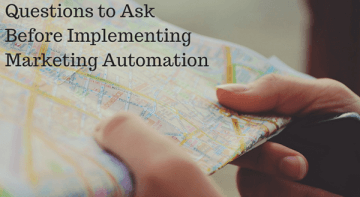 21 Marketing Automation Questions to ask before Implementation
Here are 21 Marketing Automation Questions to be asked, as marketing automation has created a paradigm shift in the field of digital marketing. Continue Reading..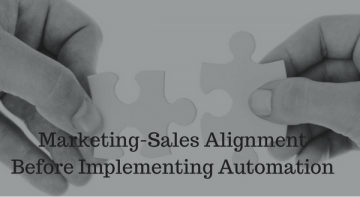 Marketing-Sales Alignment Before Implementing Automation
Marketing-sales alignment can increase revenue by 208% if implemented properly. Communication is the biggest challenge in marketing-sales alignment. Continue Reading..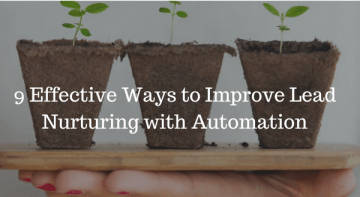 9 Effective Ways to Improve Lead Nurturing with Automation
Marketing-sales alignment can increase revenue by 208% if implemented properly. Communication is the biggest challenge in marketing-sales alignment. Continue Reading..