Aritic PinPoint as SharpSpring Alternative
Looking for a SharpSpring Alternative? Try Aritic PinPoint. Aritic PinPoint and SharpSpring are very similar when it comes to features. What sets them apart is the design- Aritic PinPoint has an enriched User Interface and works smoothly. The ease in using Aritic PinPoint makes it superior to other popular names like SharpSpring
Pinpoint your marketing to the right audience
Aritic PinPoint is a full-service, all-in-one marketing automation suite that includes everything you need to grow your company and create better relationships with customers.
Capture more leads than ever before
Engage with your audience effectively and capture more leads than ever before. Create landing pages, web forms, polls, quizzes, social posts, banners, videos—anything you can dream up. With Aritic PinPoint, you're in total control of your marketing success.
Keep tabs on valuable marketing channels
Aritic PinPoint is an all-in-one marketing management platform that provides behavioral tracking for your most valuable marketing channels. Track site visits, conversions, and more to get insights into how your customers are interacting with your content.
Set up your marketing in minutes
You don't need to be a marketing expert to get started with PinPoint. It's easy to use, has an intuitive interface, and is the easiest way to set up your marketing in minutes. You will get everything you need to market like a pro without spending days learning the ropes.
Nurture with precision
Leverage auto-nurturing to convert more leads into customers. Optimize your lead nurturing with automated emails, drip campaigns, and predictive nurturing to keep your leads engaged until they're ready for conversion.
Turn data into insights
Data is worthless if you can't use it to make better decisions. Aritic PinPoint provides you with the best-in-class CRM integrations so you can turn data into insights to improve your marketing strategy.
Full marketing visibility
Get complete visibility of your marketing with in-depth data about your audience's online behavior, learn more about their preferences and segment them for more personalized targeting.
Why are customers searching for SharpSpring alternatives?
SharpSpring is a marketing automation company, which was launched with the mission to establish a new way for companies to market their products. Even so, with time, SharpSpring has been expanding its product line. However, with the competition in the market, some customers are looking for alternatives to SharpSpring.

There are many reasons why customers are looking for alternatives to SharpSpring. Their high pricing, the features they offer, and what you get for each plan. They also have a confusing list of products and services. Another reason might be that the feature set of SharpSpring is not what they need and they don't want to pay a high price just to get a few additional features they don't need. They might be in need of more customization than what SharpSpring offers and it can't be done in their current pricing plan.
Compare Pricings & Terms
Review the pricing models and onboarding terms of Aritic PinPoint and SharpSpring
| PRICINGS & TERMS | Aritic PinPoint | Sharpspring |
| --- | --- | --- |
| Pricing Plans | Lite plan starts at $99/mo. for 10,000 contacts | Spark plan starts at $895/mo. for 10,000 records |
| Set-up and onboarding | Easy. Onboarding support available | Complicated setup |
| Users | 1 Free User | 5 Sales insight users + 5 marketing calendar users |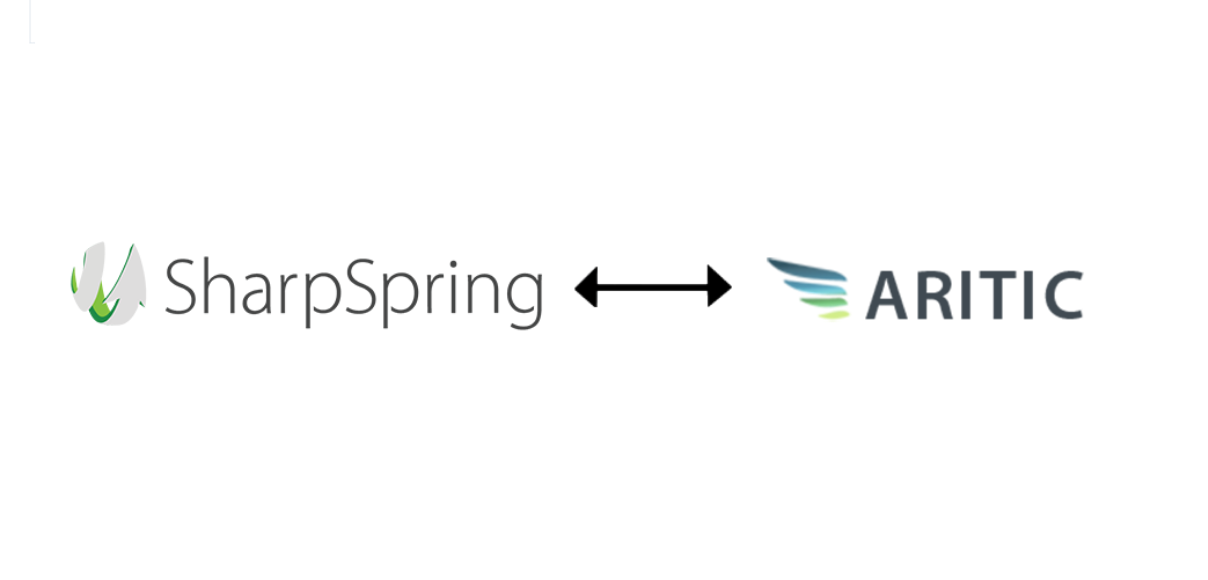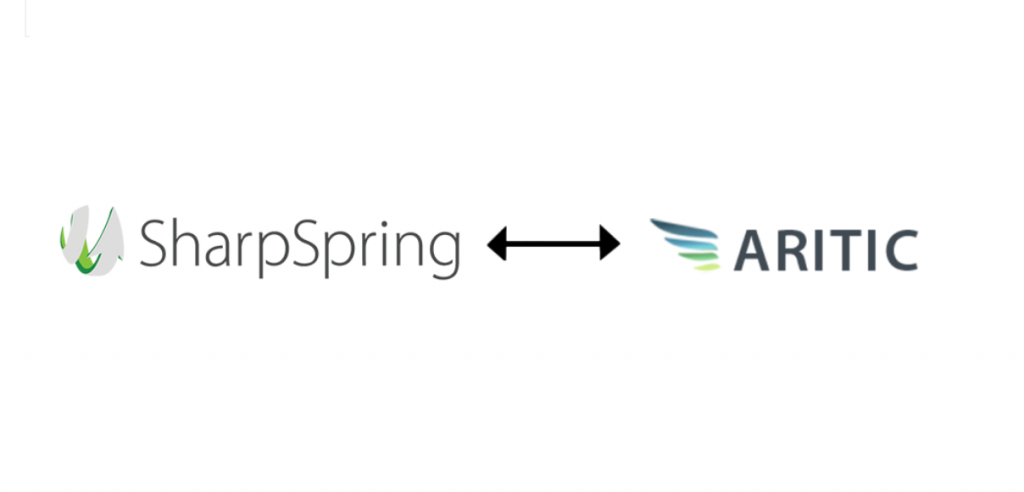 Feature Comparison
An overview of feature analysis of Aritic PinPoint and Sharpspring
| FEATURES | Aritic PinPoint | Sharpspring |
| --- | --- | --- |
| Visual Workflow Builder | Yes | Yes |
| Email workflows (with goals, triggers, if/then, delays, exits) | Yes | Yes |
| Workflow Live View | Yes | Yes |
| In-app Messaging | Yes | N/A |
| Mobile Push Notifications (iOS, Android) | Yes | N/A |
| Segment to email | Yes | Yes |
| Campaign organization | Yes | Yes |
| Auto Resend One-Off Emails to Unopens | Yes | N/A |
| Social Profiling | Yes | Yes |
| Multiple SMTP Providers | Yes | No |
| Configuration with Google Apps API Mail | Yes | N/A |
| Social Segments | Yes | N/A |
| Facebook Messenger Integration | Yes | N/A |
| Webinar Segments | Yes | Yes |
| Simple Email Templates | Yes | Yes |
| Visual Email Templates | Yes | Yes |
| CTA button Insertion in Emails | Yes | N/A |
| Overall Live Feed for Reports and Analytics | Yes | Yes |
| UTM tracking | Yes | Yes |
| Chatbot | Yes (Add-on) | N/A |
Reasons why you should switch from SharpSpring
One of the most important reasons to switch from SharpSpring is that it lacks some more advanced automation capacities and options that may be vital for some marketers. Therefore many people find it a deal-breaker. In addition, their reporting tools are limited, and there isn't an easy way to send it to a different reporting suite; it is also hard to create custom fields; thus, options are limited.

Moreover, they have basic landing page builder options, which might be a bummer. The social media scheduler is a little clunky and underpowered. While it does the basics just fine, more complicated tasks require switching from SharpSpring. Above all, the trigger criteria & filters can be a bit limiting while getting a better process with other alternatives.
Compare Reviews
Compare real-time user experience and take a call
| REVIEWS | Aritic PinPoint | Sharpspring |
| --- | --- | --- |
| G2 Crowd | 4.9/5 | 4.3/5 |
| Testimonials | " Aritic PinPoint is indeed an operating system for the advanced Marketers! " | " Great and very powerful system, but user experience is a bit complex " |
Over

2500

+ customers using Aritic
Align marketing, sales and service on a Aritic platform, automate and manage the complete customer journey.
Why is SharpSpring not suitable for high-growth companies?
Sharpspring is a marketing platform that is geared towards companies with small-to-medium-sized budgets. SharpSpring can work well for these types of companies because it simplifies the process of implementing marketing strategies by giving you templates for sending email campaigns, creating landing pages, and managing social media accounts.

The downside of SharpSpring's marketing automation tool is that it has less scalable features to meet the needs of high-growth companies. In addition, there are some other limitations with SharpSpring, which are likely to prevent it from being an effective marketing automation tool for high-growth companies in the future. The most pressing of these limitations is how SharpSpring integrates with other platforms, such as Salesforce or HubSpot.
Try Aritic PinPoint For Free
Get started with your FREE Aritic PinPoint Account, or schedule a 15 minutes demo to see how it works