TALK TO THE EXPERTS FOR A PERSONALISED DEMO NOW!
TAKE DEMO

Automation builder
Drag and Drop Automation Builder
Create automation campaigns using the simple drag and drop automation campaign builder. Add Actions, Conditions, and Decisions to create relevant automation workflows.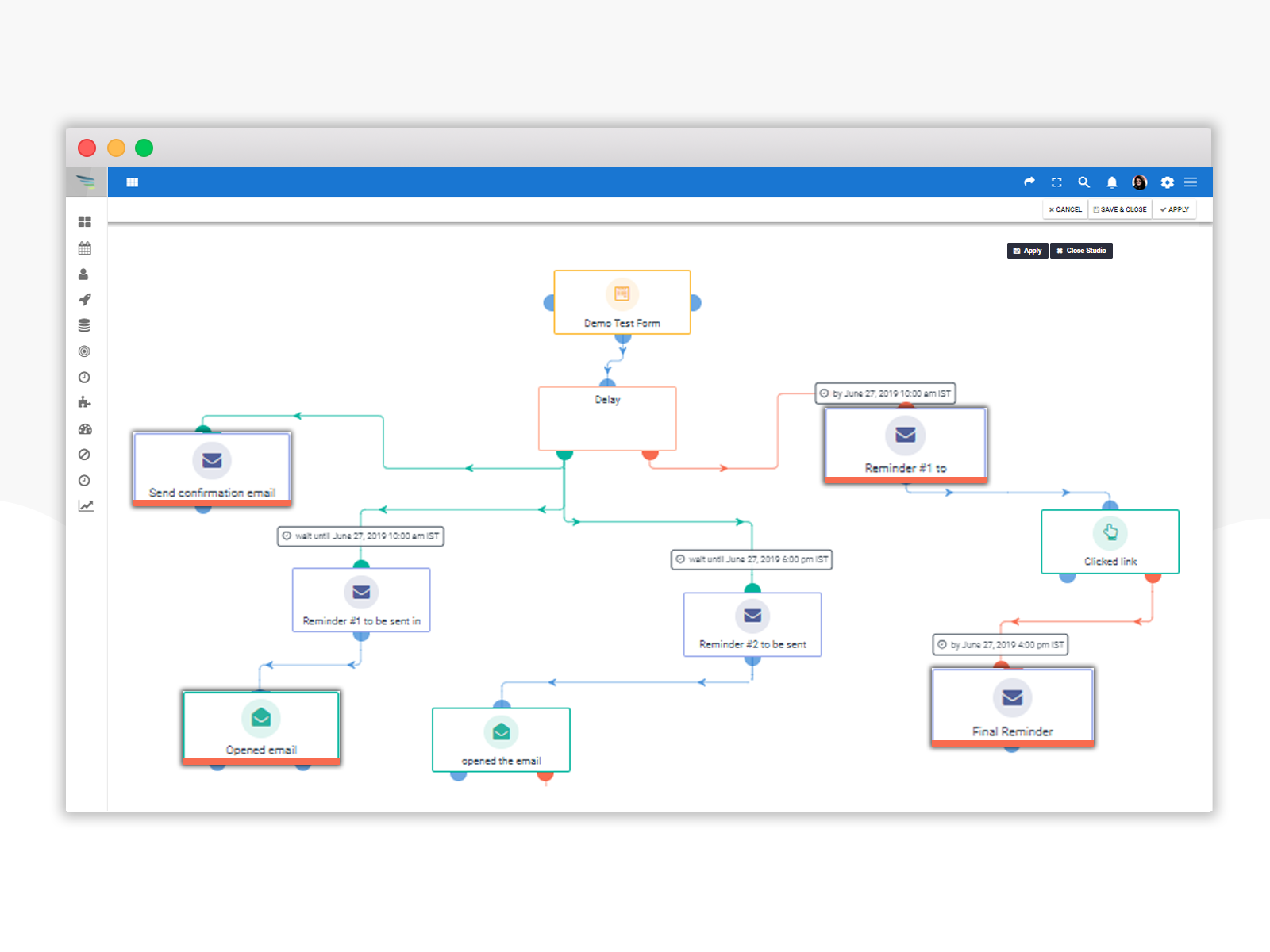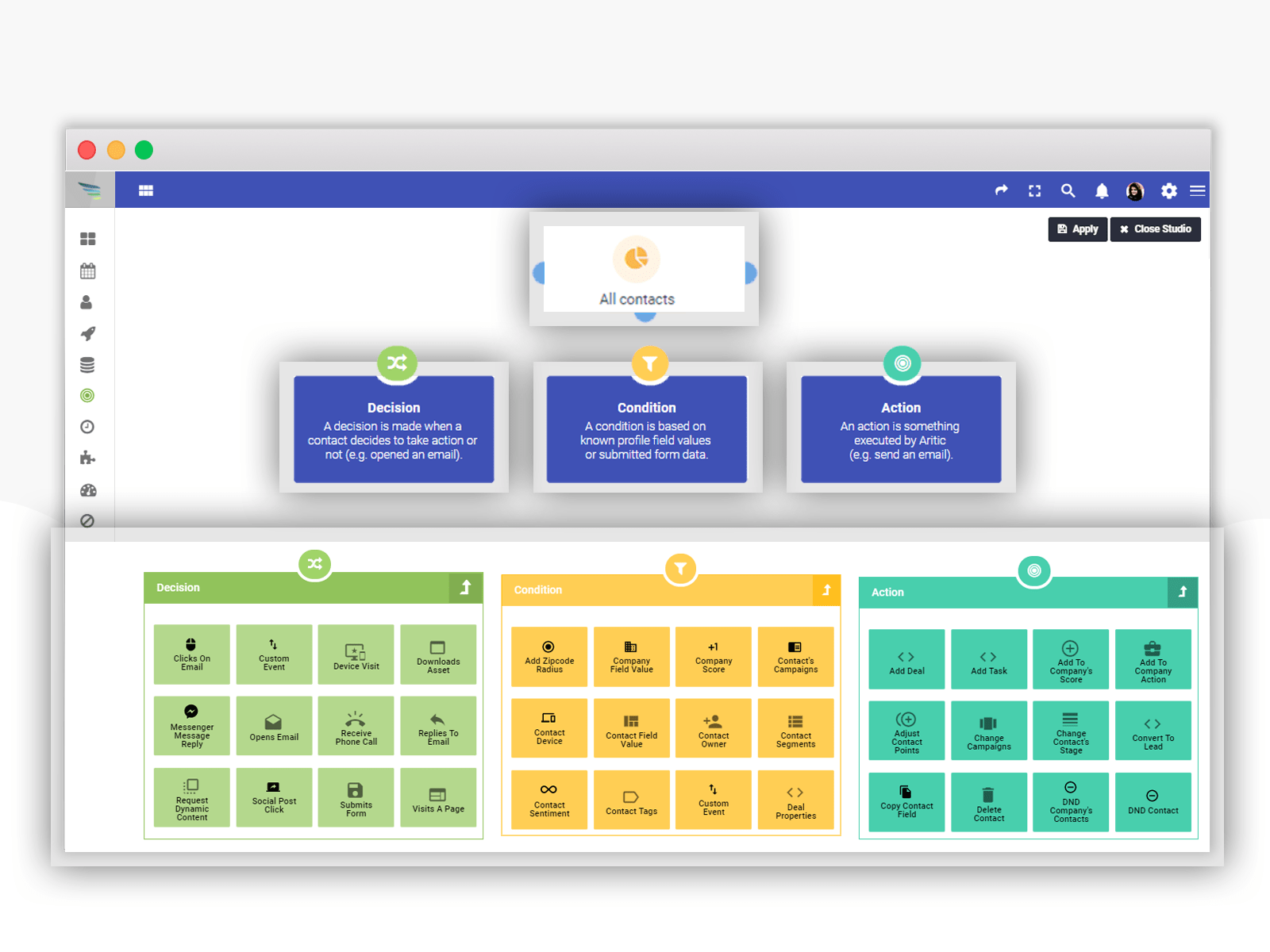 Campaign triggers
Use Automation Campaign Triggers
Use Actions,Conditions,and Decisional triggers to build behaviour-driven and targeted automation campaigns. Create multichannel automation campaign workflow with specific triggers for a cohesive user experience.
Marketing Automation Campaigns
Build automation campaigns across multiple marketing channels and leverage your entire marketing-sales funnel
Get started with Marketing Automation in 3 simple steps..​
Signup on Aritic PinPoint
Get your trial account on Aritic PinPoint for 30-days to get started
Import or Add Contacts
Import contacts or add new contacts manually to start a campaign
Build Automation Campaign
Use automation builder to get started with the first campaign
Campaign Testing
Automation Campaign Testing
Test the flow of your automation campaigns and see where if there are any glitches that needs rework. Add your own email to see if the sequence is working right in the order that you want it to be. Test your actions, decisions and condition triggers before your automation campaign goes live.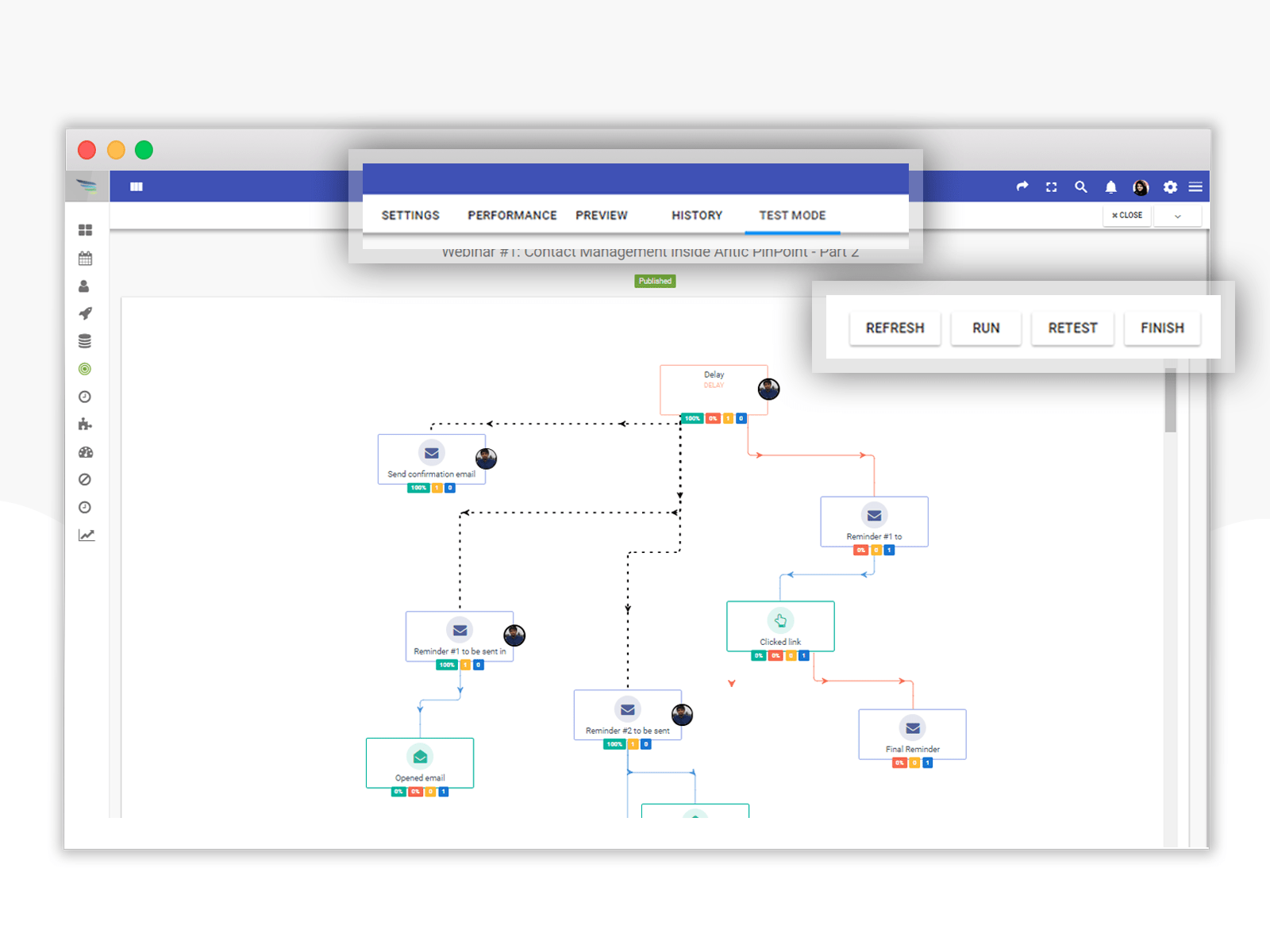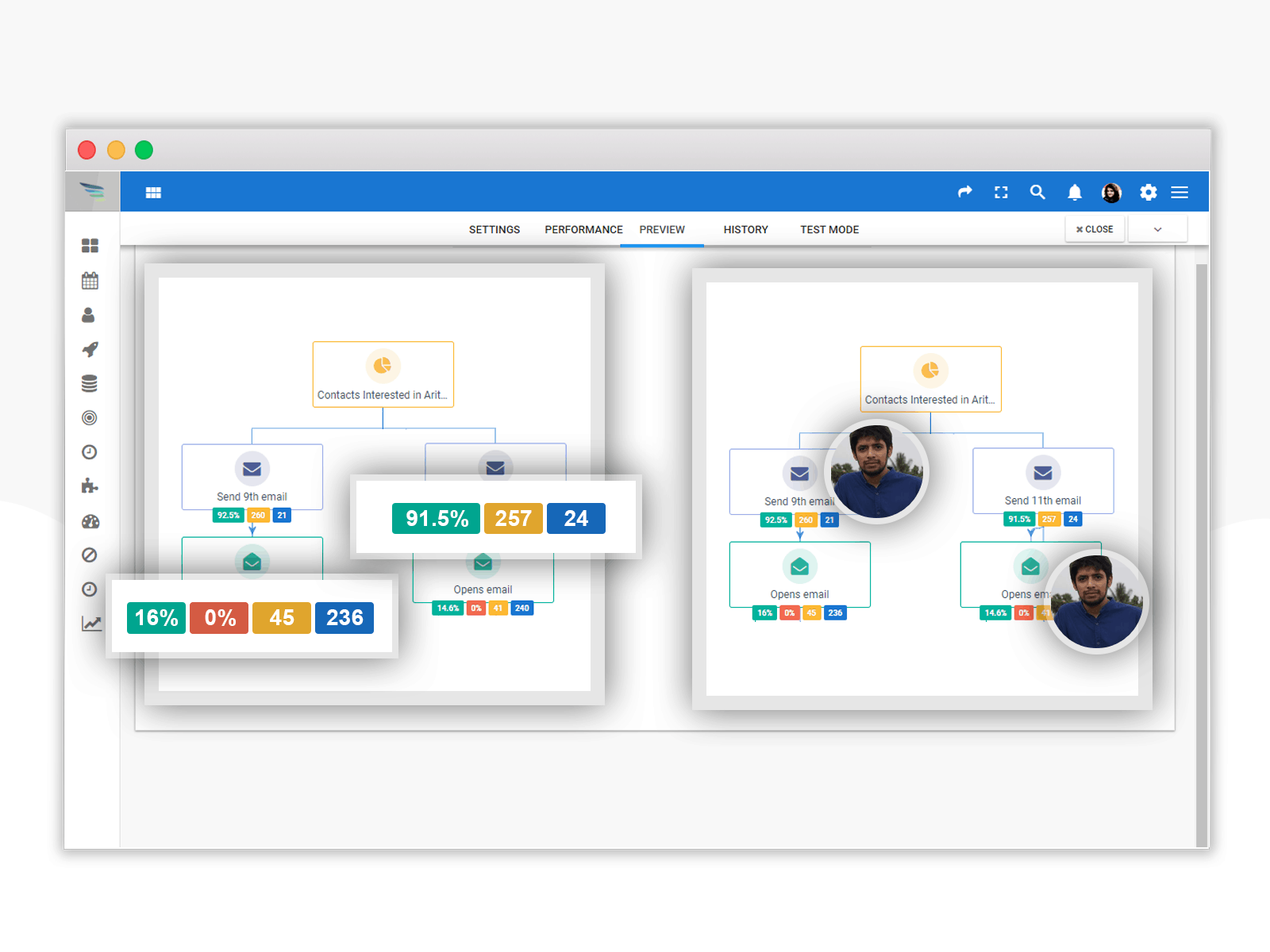 Customer Journey
Map Customer Journey Effectively
Use tracking and monitoring with automation campaigns to map your customers' journey. Create automation campaigns for all buying stages, tag leads based on their current stage, and segment them accordingly to drive targeted automation campaigns.
Start With Marketing Automation On Aritic PinPoint
Build automation campaigns that leverage your entire business funnel, from start to end, and also retain your valuable customers easily
Use browser information to automatically track and monitor anonymous visitors, and nurture them
Lead Scoring
Add lead scores automatically based on lead behaviour, profile details, marketing stages, firmographics, etc.
Dynamic Content
Add dynamic content in emails, landing pages and on web to automatically show relevant content
Auto Form-followups
Automatically trigger actions like send email, add contact to particular segment, etc. once a form is submitted successfully
Progressive Profiling
Capture lead information gradually by automatically pre-filling known fields in a form and adding relevant form fields
Social Automation
Trigger automated social conversations on IMs to capture social subscribers and nurture them on multiple social channels
Sales Automation
Add sales-ready contacts to sales pipeline to manage deals automatically, add reminders for phone calls, and convert on time
Salesforce Integration
Leverage bi-directional and native integration with Salesforce for aligned sales and marketing automation campaigns