TALK TO THE EXPERTS FOR A PERSONALISED DEMO NOW!
TAKE DEMO

Drag and Drop builder
Drag and Drop Automation Builder
Create automation workflows easily, try away available easy drag and drop builder. Append Actions, Conditions, and Decisions types to make way for another suitable automation workflows always with added care and attention.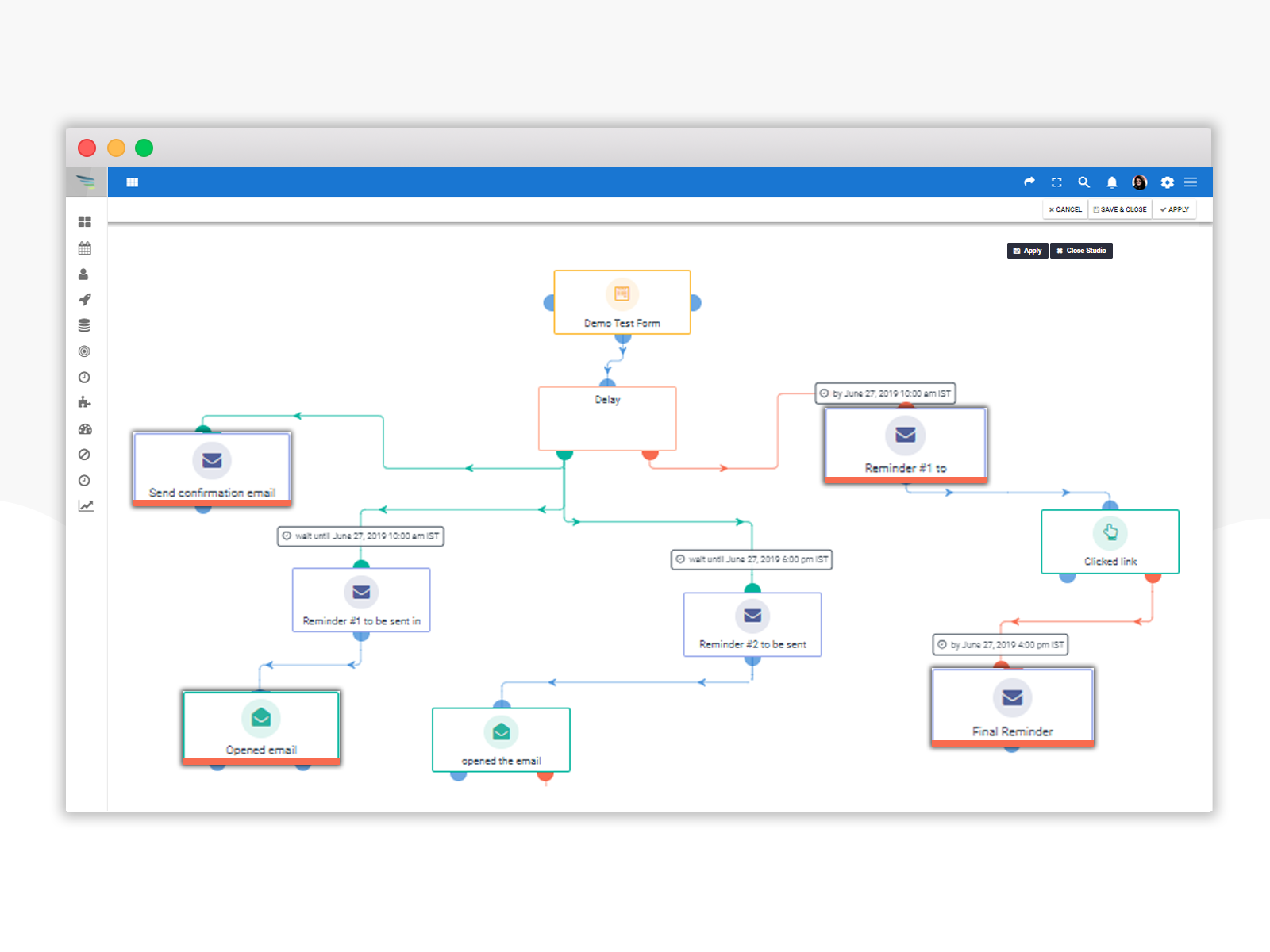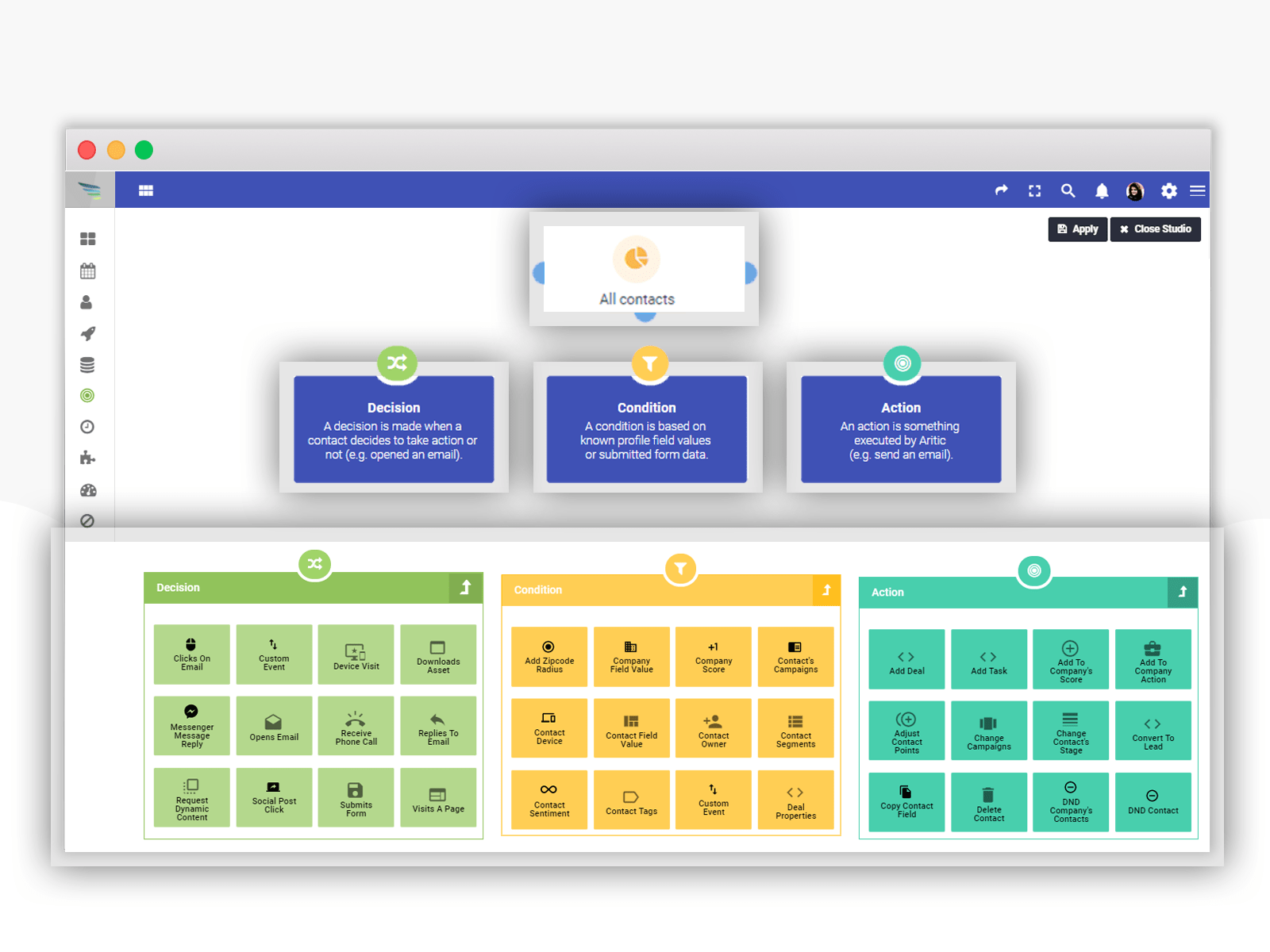 Campaign triggers
Use Automation Campaign Trigger
Use Actions,Conditions,and Decisional trigger settings for building behavior-driven and targeted automation strategies that could take great things up. Create your next multichannel strategy workflow with specific condition system and important features to continue to really save time to setup cohesive user experience.
Marketing Automation Campaigns
Build almost all type automation campaigns such as email automation, mobile automation and more to run across multi marketing channels or different platforms. Leverage your entire marketing-sales funnel to connect the dots if you're looking reach your goal thus ensuring success for sure.
Get started with Marketing Automation in 3 simple steps..​
Signup on Aritic PinPoint
Begin your free trial account on Aritic PinPoint for 30-days to get started today
Import or Add Contacts
Import contacts or attach new ones manually as your need to start a automation sequence series
Build Automation Campaigns
Leverage feature like drag and drop builder to put in motion your first campaign
Campaign's Testing
Automation Campaign Testing
Test the flow of your defined automations plan because that will allow you to watch if something like glitches following need rework, change and update without never getting into hard contours ever. Include your own email to see and check if the automated emails' sequence created, in fact, would work right in the order you've planned your next step and want it to play as desired. Always remember to overview, list, and test back your options made actions, decisions and condition triggered step by step built before sending it live.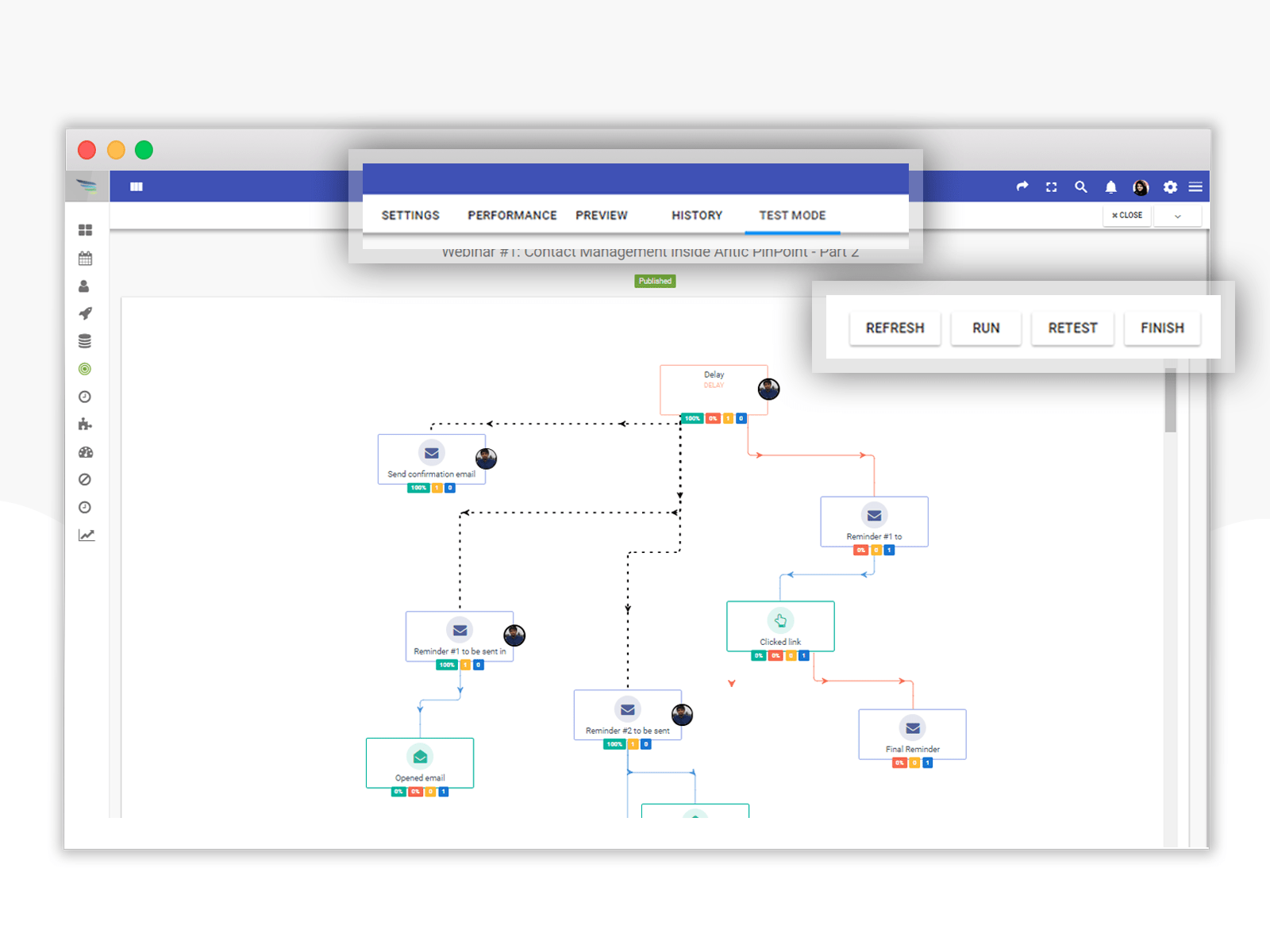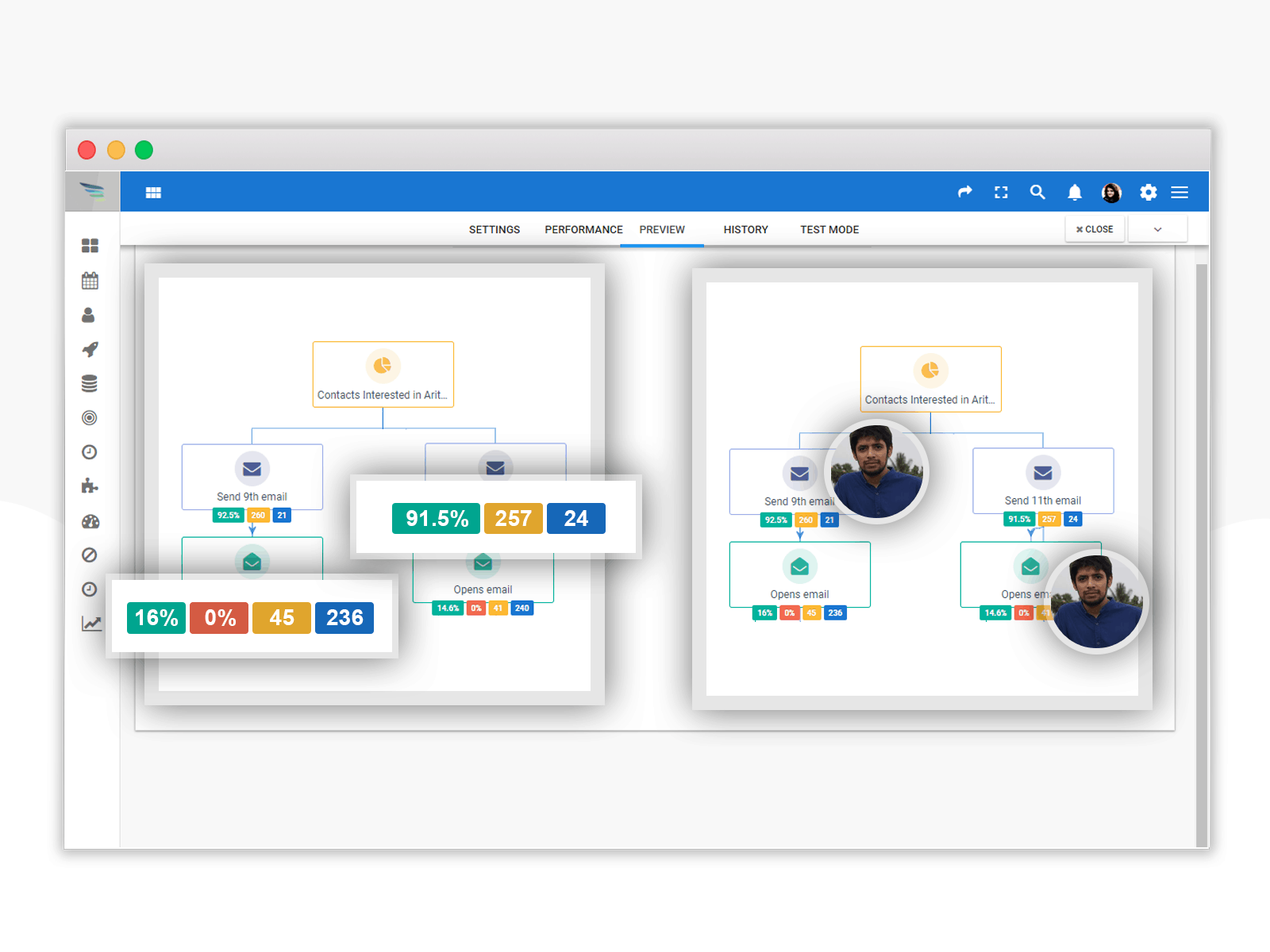 Customer's Journey
Map Customer Journey Effectively
Use tracking and monitoring to look, follow, and map your customers' journey to know and read their requirements well on every single topic. Create automation sequences as per needs for all buying stages, involve tags for leads based on their current stage, and group or segment audience and registered users accordingly that gives you assistance to drive automation efforts for grasping your goals to move prospects further down the funnel and thus ensuing increase in conversion for your product or service.
Step Ahead With Marketing Automation On Aritic PinPoint
Build automation workflows that's leveraging your entire business funnel, from start to end, and also retain your valuable clients, thus grow your business
Access browser information to automatically track and monitor new anonymous visitors clicks on your platform site, and nurture them with powerful, personalized and relevant content every time
Lead Scoring
Set lead scores exactly on time solely based on number of usuable insights such as audience behavior, profile details or data such as name, marketing stages event, firmographics, key period events etc. using our helpful automation product and tools
Dynamic Content
Append dynamic content in automation email marketing sequences, landing page and on the website because that will provide and show much relevant value content, messages, posts with a dint of personalization and automations to meet your audience's expectations
Auto Form-followups
Automatically trigger point based on action to send automated email series for email campaigns, add contact to particular segment, etc. once forms are submitted successfully and you can tell people shows engagement
Progressive Profiling
Capture lead information by automatic pre-filling of known fields enter in forms and even place fitting or related custom fields
Social Automation
Trigger automated social conversations and message on IMs to capture social subscribers and start nurturing them on multiple online social channels as per your industry
Sales Automation
Add sales-ready contacts to the sales pipeline to manage deals with automation, schedule reminders done for individual phone calls, and convert on time to improve ROI
Salesforce Integration
Leverage bi-directional and native integration with Salesforce for creating alignment between sales and marketers tasks