Trigger more sales for existing customers
Create deeper relationships with customers across multiple channels for advanced sales with our account-based marketing software. Identify the complementary resources for your existing happy customers to keep the revenue cycle going.
Make more sales with your existing customers
Apply account-based marketing for your existing happy customers. Identify the customer data, spot the selling points, indulge in cross-selling and up-sell activity. Use lead scoring, customer demographics, and firmographics to design account-based marketing strategy. Monitor and track behaviour of your customers for higher ROI.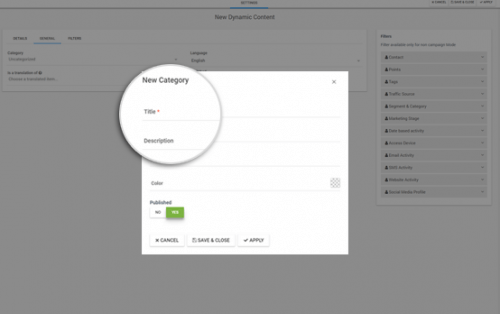 Engage right customers on right channels
Know your customers' interests for proper account-based marketing. Identify their behavioural pattern, choice of channel and engage with the right message at the right time.
Make it easy for Sales team
Determine what your customers might need and accordingly put sales team in loop. Prioritise customer needs with personalised conversations to close business faster.
Measure your growth
Import data for account-based marketing and interactive reports to pinpoint your growth, track it and improve customer engagement. Rely on insights to deliver better ROI.
Provide optimal customer experience
Engage your customers with relevant resources, make them aware of your business proposition and maximize customer lifespan. Use account-based marketing to deliver higher ROI