Trigger more sales for existing customers
Create deeper relationships with customers across multiple channels for advanced sales with our account-based marketing software. Identify the complementary resources for your existing happy customers to keep the revenue cycle going.
Make more sales with your existing customers
Apply account-based marketing for your existing happy customers. Identify the customer data, spot the selling points, indulge in cross-selling and up-sell activity. Use lead scoring, customer demographics, and firmographics to design an account-based marketing strategy. Monitor and track the behavior of your customers for higher ROI.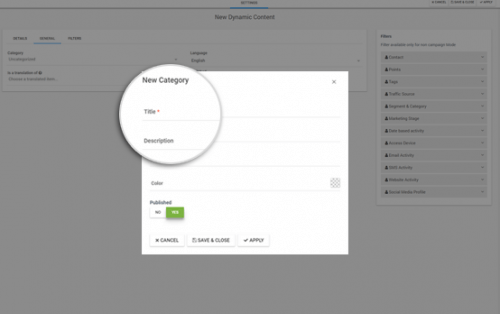 Engage right customers on right channels
Know your customers' interests for proper account-based marketing. Identify their behavioural pattern, choice of channel and engage with the right message at the right time.
Make it easy for Sales team
Determine what your customers might need and accordingly put sales team in loop. Prioritise customer needs with personalised conversations to close business faster.
Measure your growth
Import data for account-based marketing and interactive reports to pinpoint your growth, track it and improve customer engagement. Rely on insights to deliver better ROI.
Provide optimal customer experience
Engage your customers with relevant resources, make them aware of your business proposition and maximize customer lifespan. Use account-based marketing to deliver higher ROI
Do account-based scoring and nurturing
Nurture your executive accounts better with proper scores. Add implicit and explicit scores to each contact within one account to get the cumulative score of that account. Drive automation campaigns and nurturing activities based on this. Apply predictive scoring practices to pinpoint your most potential accounts and drive higher ROI.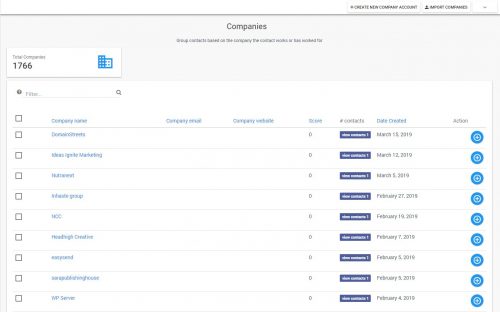 Account-based contact grouping
Group your contacts based on the account they are related to. Maximize your nurturing opportunities by grouping the same account's contacts and driving personalized communications. Get deeper insights into how each contact is behaving to have the bigger picture of each account.
Segment filters based on firmography
Segment your contacts based on their firmographic details to group them better. Drive more relevant automation campaigns by clubbing their demographic and firmographic information as well as monitoring their behavior on your website.
Build account-based workflows
Activate each account based on the decision-makers related to it. Once you have grouped your contacts, analyze each contact's behavior and buying intent to design specific workflows that will drive conversions. Simultaneously, design workflows based on each account.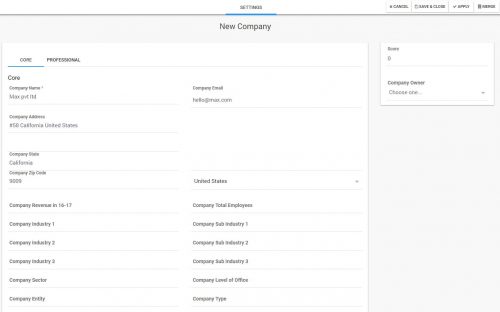 Do quick company search and add notes
Want to know more about each account in your database? Explore the quick search option under account details to do a simple Google search on more details about that account. Add notes about various details to the account to drive optimized automation campaigns.
Set contact priority (primary, secondary, and more)
Each account will have multiple touch points. Categorize your contacts belonging to each account based on who connected with your brand first or who is the most important lead to drive a conversion. Set contact priorities to drive relevant communications.