A recent report from Research and Market revealed that Account based Marketing industry is predicted to touch $1,196.9 million by 2023. It is estimated to have a Compound Annual Growth Rate of 12% between 2018 to 2023. In 2018, the valuation was recorded to touch $651.6 million. Just 4 months into 2019, Account based marketing is surely going to keep the marketing community on toes. The research report also indicates that large enterprises will dominate Account based marketing practices in the forecast period. Ofcourse, we aren't surprised by that!

Marketingsherpa had reported how SAP created about $27 million in new pipeline opportunities after implementing Account based marketing or 'ABM.' SAP implemented the ABM for their top 10% of the customers who contributed to a third of the revenue in the America region.
We knew that we were touching them regularly through marketing activity, but what we found when we really looked across it was that those marketing touches were not being conducted in a way that was personalized or customized to that account, typically. ~ Eric Martin, VP of Marketing at SAP
Like Eric Martin mentioned, despite tedious marketing efforts somewhere, there was a lack of personalization. This was more challenging because a company like SAP has a huge customer base. Enterprises often face this problem. That's when they turn to account based marketing.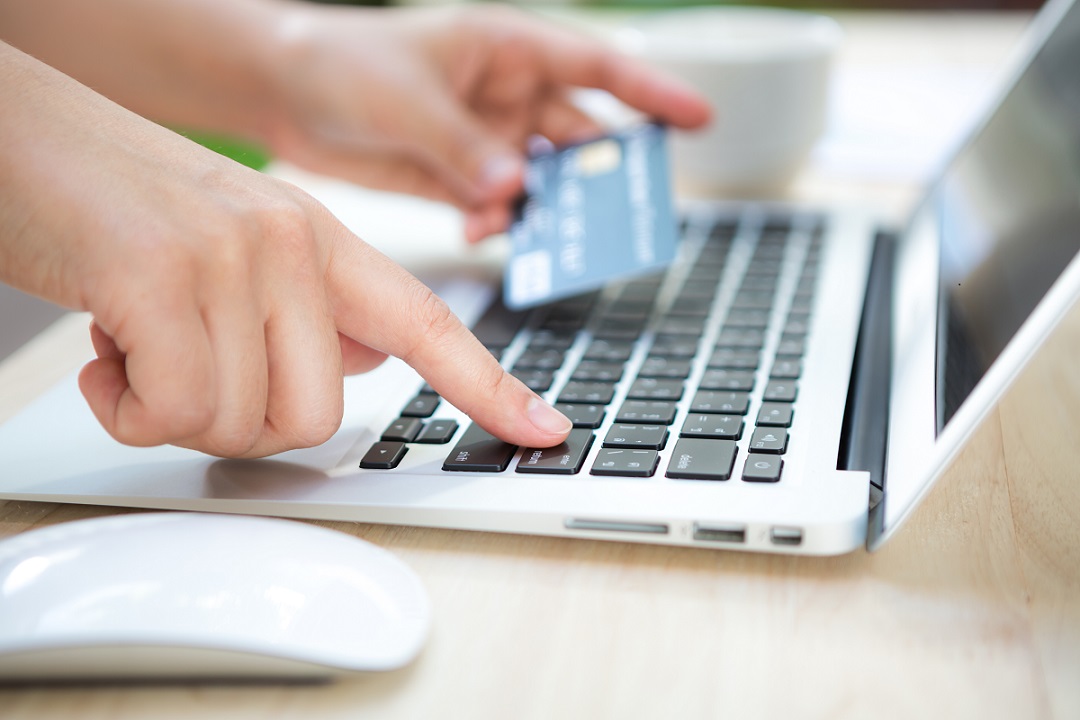 Account based marketing or ABM can be defined as integrated marketing. As marketing campaign strategist Mike Gospe states, consumers are more interested in engaging in a relevant and meaningful dialog on a valuable topic, rather than facing direct sales. ABM is highly personalized and targeted marketing. You do profiling of your customers/clients and then design marketing strategy aligned to their profiles. As Mike Gospe puts it, Account based marketing for enterprise key accounts = Victory!
How Account Based Marketing Works?
Marketing tools or software that cater to businesses/enterprise are looking to incorporate account based marketing steadily. Account based marketing is essential for any and every enterprise. Let's find out how exactly account based marketing functions-
Identify your targeted audience
Account based marketing is more about narrowing down the focus of your potential audience and streamline lead generation efforts. In doing so, the first step is identifying the audience or rather accounts you would want to target. In this case, unlike outbound sales, you know what you are going after. ABM ensures you have the right leads in place. This form of outreach is seen mostly in B2B companies who want to reach out to decision-makers in the industry. Understanding lead history is crucial to who they are, what problems they are facing is the key to this area.
Do research on the prospect's pain points
Identifying the prospect's pain point is the next step in ABM. It should be clear that your product or solution should be the answer to the pain your prospect is facing. Go ahead and figure out the challenge and its magnitude, before you offer your solution. They might also be using something similar, and you have to keep a tab on that as well. So your marketing message would be geared towards why your solution could be a breather. Your sales team should focus on points that should be elucidated to close the deal.
Align your sales and marketing teams
It is important to have sales and marketing team on the same page while driving an account based marketing campaign. Or else you end up burning your midnight oil unnecessarily. The marketing team can craft their messages without even understanding who they are reaching out to and that results in dumping useless content. So while the sales team does the research on prospects, the marketing team should know the same history and craft the message based on that. There is no place for being generic in Account Based marketing.
Attract your prospects with some offers
90% of marketers are opting for account based marketing, and it elevates the B2B marketing automation strategy. It is more a team effort to bring about engagement and conversion. Reaching out to the prospect with an offer is the first step to engagement. When you offer them a personalized message and a solution that they can try or see, it creates the first impression. Like if you are providing a Retail Solution and you reach out to industry leaders, it would be efficient to send them a personalized video, molded for their business and also a free trial for them to play around.
Start with the right list and communication channels
How would you reach your prospects? You have to understand and analyze the channels through which you can do the targeting. It could be social, mobile or maybe offline. Sometimes even events are a great place to do this. Make sure that you know where your prospects are present and you can steer your campaign that way. For example, if you want to target decision makers who are tech-savvy, you might want to use LinkedIn InMails. You can send personalized messages through this channel to all your identified prospects.
Setting and measuring goals is easier
Calculating the effectiveness of ABM campaigns is easy. You know you are looking at a set of targeted accounts, and you have plans for each account as well. At the end of the quarter, you can easily measure how many conversions happened. Since the focus is narrow, it is clearly visible what is the result. Best ways to measure your ABM campaigns is to keep track of the strategies.

For example, if you are using online ads to target, you can check how many people have clicked and what is the CTR. You can also set up conversion metrics for the same. This will help you optimize your campaigns on the fly. You can also see if ABM is making your sales cycle shorter. The reach and awareness have a larger impact, and this reduces the typical sales cycle to get leads.
Be Consistent and a good storyteller
Prospects like stories and personalized offers. It is like you are only talking to them and the feeling of exclusivity is the key behind ABM. This is the reason why till date email marketing automation is the best option to start with the outreach. It is, in fact, good for inbound and outbound. When you send them not just what you offer, but also explain how well you understand their pain points, it would have instant gratification. They will know you did your homework and will love you for that. It creates a long-lasting impression on their minds. This will initiate the first meeting that you are looking for!
Marketing automation tools make Account Based marketing easier
Earlier this was a hectic task and was used only by very large enterprises to drive ABM. But with the advent of marketing automation platforms, the effectiveness of ABM has become stronger. It is effortless to deliver messages to hundreds of accounts in no time. Automation is the key here to run larger ABM campaigns while offering predictive similar leads, predictive analysis, lead nurturing along with programmatic advertising measures. Reaching out to decision makers and also getting noticed is how marketing automation tools enable brands.
Rather than looking for standalone account based marketing tools, it is easier to shift to an advanced automation solution like Aritic PinPoint. Aritic PinPoint, which is a comprehensive and all-in-one integrated tool, offers an account based marketing feature. It enables in tracking and monitoring accounts real-time to understand the buying intend of each account.
In ABM, one account has multiple decision-makers in the loop. In Aritic PinPoint, ABM feature includes account based scoring which takes lead scoring to the next level. Each decision-maker under one account is tracked and scores are put. The total score of the entire account includes all the scores of each contact within the account. This helps in making a clearer decision on which "account" is moving ahead in the funnel and which one is stagnant or going backward. There are two major ways this is done:
Account based contact grouping
Segment filters based on filmography

You can also build account based workflows within Aritic PinPoint when creating a new company profile. Based on the filters and tags, monitor and analyze how each contact within each account is behaving, understand their buying intent, and accordingly build relevant workflows.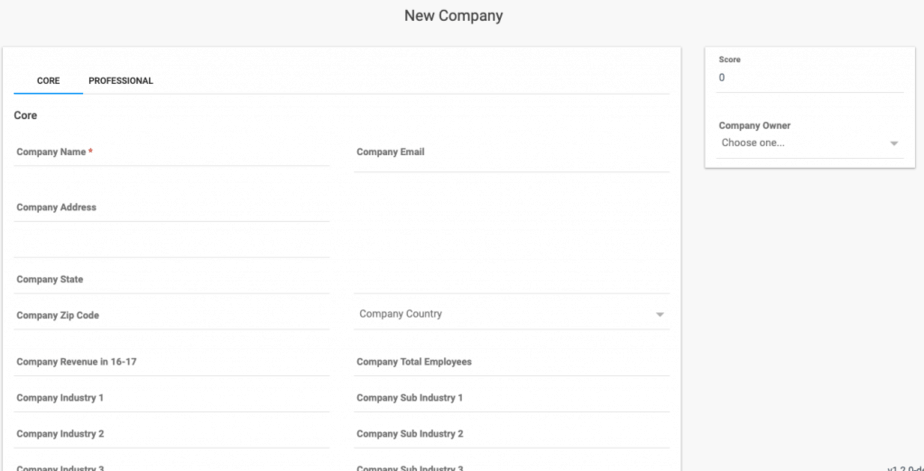 You can also look up for a company right within the tool; i.e. do a quick Google search on the company profile, least you want to know more about your new client. The best part is, you can prioritize your contacts within each account as primary, secondary, and more based on the conversation flow you've had with the same. If you find an account repeating, you can merge it with your existing company list.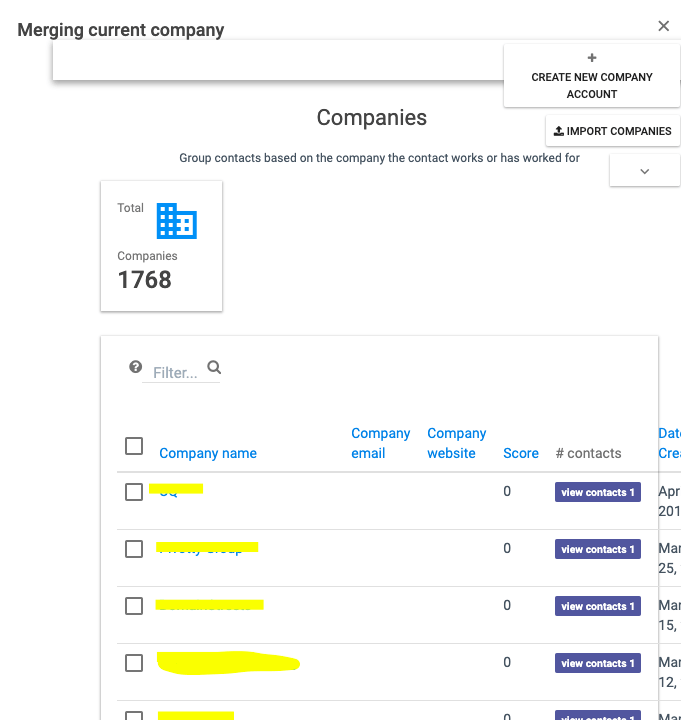 5 Best Account Based Marketing tactics that you can look up to
Account based marketing is about engaging and expanding funnel. There are quite a few strategies that B2B companies deploy for kicking this off. Here are 5 best tactics you could actually start leveraging.
If you have a blog, start writing around industry trends and mention target accounts in the same. It boosts their ego and also will show your appreciation.

Once you are done with the blog, go ahead and share this on social media and mention your target accounts. Tag them, and this will draw their attention!

Leverage paid media like Facebook custom audiences and target this list of accounts for advertising.

Try out LinkedIn Company target advertising. Do a research of all your target accounts and send them an InMail. LinkedIn offers a comprehensive audience targeting option. It is easy to make that first connection with a few marketing dollars!

Lastly, of course, you have to go back to email marketing. Create highly personalized drip email campaigns to target your prospects.
To kick off your Account Based Marketing Strategy, it is imperative to identify the set of right tools. Also, this will help you slice and dice data and create actionable insights from the campaigns. Finding out a good Account based Marketing stack is also very relevant in this context that helps you manage and nurture your lead prospect information.
On a general note Account based Marketing is actually a lengthy process with account managers in place, new vendors and risks involved. But automation can make this a no-brainer. At the same time, also make sure that your inbound marketing process is at par with the Account based marketing activities you intend to do. It is in the nature of modern customers not to buy something they are being told to. They like to explore, and this is where you have to ensure that your brand is discoverable through emails, websites, social media and more.