Did you know about 12% of unique website visitors agree to receive web push notifications, 100% of all Android users are opted-in automatically, and 43% of iOS users manually accept to receive push notifications?
Push notifications keep the communication going with your visitors even after they have left your website or app. Since marketers are doing everything it takes to personalize the buyer's experience, push notifications to offer one more avenue for marketers to nurture their leads and push them down the marketing-sales funnel. But it is not just about sending one push notification. Marketers actually schedule a series of push notifications which is otherwise termed as Drip Push Notification Campaign.
Why Drip Push Notifications?
Before that, what is a drip campaign?
A drip campaign is a pre-scheduled behavior-triggered campaign that is sent to users either on a fixed schedule or when action-triggered. For example, when you sign up for a product or application, you immediately receive a welcome email. The email welcomes you thanking you for choosing their product/services. It is more like initiating a one-to-one relationship, the welcome email being the first one. What follows next are two-three onboarding emails that can help you get going with the product/services. It may contain guides to small milestones that you can achieve. All of these are part of relationship building. These emails are pre-scheduled for every new user sign-up.
Drip campaigns, however, are not restricted to emails only. This concept of sending marketing messages to leads and customers applies to other marketing channels as well, like android push notifications and SMS campaigns.
Drip Push Notifications:
Push notifications are short, quick, and targeted messages that marketers send to their leads, prospects, and customers. A drip campaign has behavior triggers set before making the campaign active. Web push notifications do not require your leads or prospects to exit from their current browser or app to receive your message. They just slide-in and vanish from view after a few seconds (on the desktop) or are shown as numbers on your application logo on a mobile or tablet (once your leads have cleared from the notifications area).
Bonus Point: You can choose whether your desktop push notifications will appear with a notification sound or silently.
Isn't that the same as a pop-up message?
No. It isn't the same as a pop-up message. I've frequently heard people comparing push messages to pop-ups. But they are two different concepts used for two different functionalities.
Pop-ups are not sent like alerts. Only when a lead visits your landing page or website or any product page and has spent the requisite amount of time browsing or scrolling, a pop-up comes up. It has fields to capture lead information. Sometimes pop-ups are static, some occur after a certain time span, and then there are full-page pop-ups. The sole purpose of this marketing asset is to capture lead information. For instance, take a look at this pop-up from OptinMonster: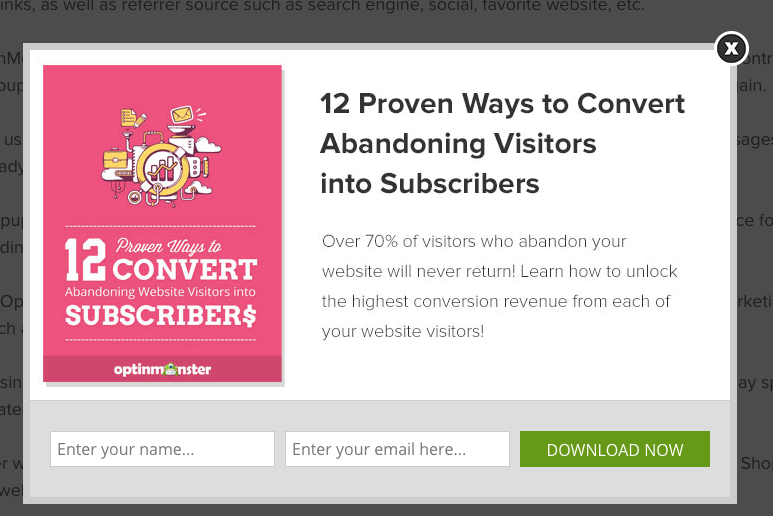 Clearly, browser push notifications will not ask you to enter your details to "download" a marketing resource.
Push notifications do not capture lead information. Rather, it starts after the lead capturing stage. Secondly, push notifications don't stick around in your browser waiting for you to click on cross or press ESC, and neither does it interrupt your users while they are working on another application by posing mid-screen. It just sits quietly in the notifications area, and when that is cleared off, it just shows up as a number on the app logo. Something like this (check the Paytm Logo below)-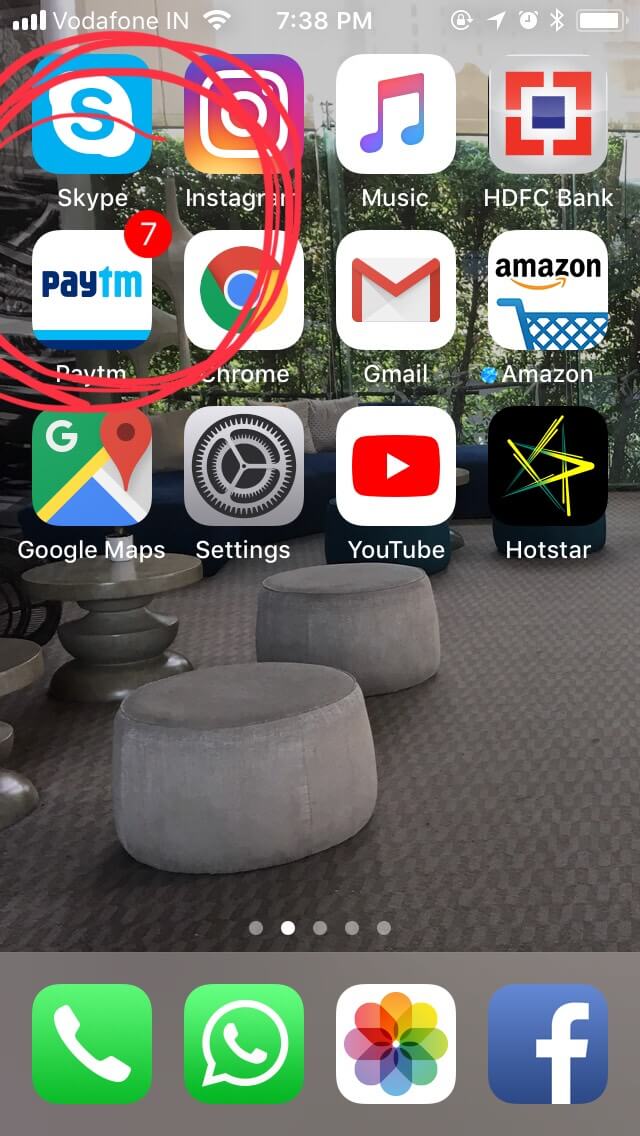 In short, mobile push notifications are easy, interactive, incentivized, and non-interruptive.
---
Still Not an User of Aritic PinPoint Automation?
---
But isn't it true that users hate push notifications?
Saying that users hate push notification services is the wrong way to put it. You can say, people don't like useless notifications. If you are continuously pushing marketing messages, then you are ruining the charm of push notifications. That's why businesses are encouraged to give power to the users themselves. If you are browsing a website, you can decide whether you want to receive website notifications or not. Something like this: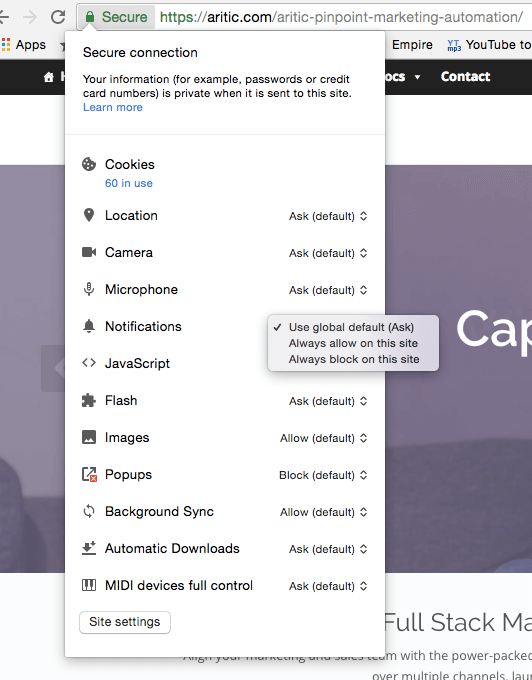 Even on your mobile device, you can settle scores by enabling or disabling notifications from the settings (whether iOS or Android).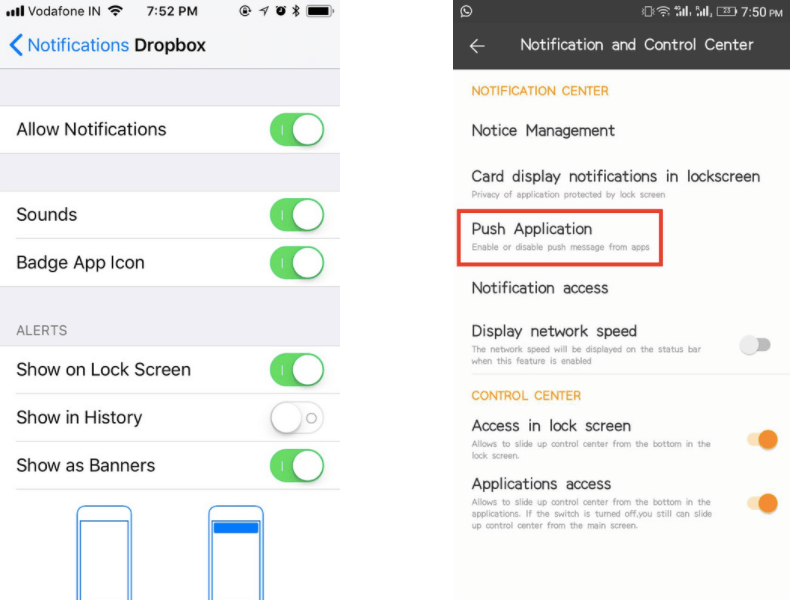 Okay. So, where do I start?
Push notifications are available on Aritic PinPoint, and seriously, you can start here. 1. Aritic PinPoint is very easy. 2. The campaign builders are interesting.
Aritic PinPoint offers multi-channel marketing which makes this automation tool stand out among its competitors. With automated drip emails, SMS campaigns, landing page, social media interaction, mobile alerts, and push notifications, Aritic PinPoint enables you to widen your horizon while building a relationship with your prospects and customers.
So, you start here 🙂
I have told you what push notifications are. Now, here are the five reasons to get started with drip push notifications. Many marketers believe in various myths like
App users hate push notifications. Thus, they will never opt-in for a push notification
Push notifications are spam in the mobile world
Push campaigns are only for smartphone users
But these are just myths that you need to avoid. Let's get to what is real and factual.
Here are five things to know about drip push notifications campaigns.
1. App-users genuinely opt for push notification campaigns
According to a study by Localytes,
Apps utilizing in-app messages see 46% of their users come back 11 or more times, while apps which do not incorporate an in-app strategy see that number drop to 36%. In-app messages also affect early on in a user's lifecycle, as only 17% of users will only use an app once if they see an in-app message, while apps not utilizing in-app messages see 26% abandoning the app after one session.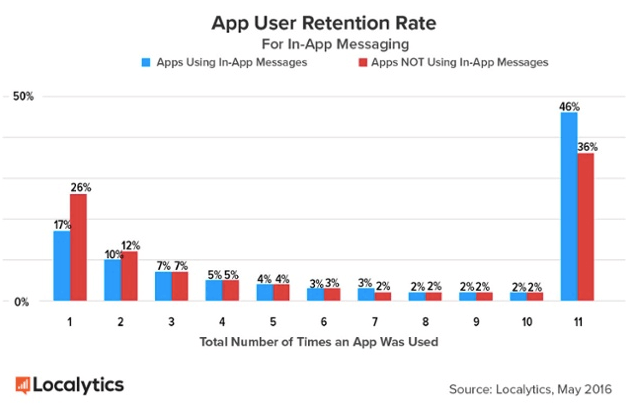 2. Push notifications are for all types of devices
About 40% of consumers own both a tablet and a smartphone. Brands trying to retain such customers need to be conscious about their push campaigns because it is not a smartphone-based marketing gimmick. Brands need to design different messages for each device type while being extremely relevant and interactive. You receive Instagram push notifications and a lot of mobile app notifications.
And this is not all.
3. Your leads and customers want to opt-in for your drip push campaigns
Let's say you have a new lead for your brand. This lead has just started looking at your product and services. If seen from a marketing-stage point of view, this lead is still looking for more information before it starts paying for your products and services. It is convinced that you can help, but it requires more reassurance.
On the other hand, you have a customer that has renewed its membership for the second time now.
Now, you decide to launch a drip push campaign for these two users. Of course, it takes no Einstein to say that these two will require different kinds of content. If you are sending the same message to both of them, then, either way, you are consciously driving at least one of them (or worse, both of them) away from your brand. Let's put it like this: You are almost handing over your leads/customers to your immediate competitors.
It is not that your leads and customers hate to opt-in for push notifications or get irritated with your drip messages. Things get messed up if you are sending out irrelevant messages after getting them to opt-in. If they have opted in, then they did it because they found some valuable information on your platform. The catch here is to opt for dynamic segmentation and push campaigns that are based on leads' or customers' current engagement stage.
4. Using Dynamic Content in your drip push notification campaigns can increase relevancy
Dynamic content, also known as 'adaptive content' or 'sophisticated content' changes according to user behavior, demographics, previous purchase patterns, and other such triggers. You can have users spread across multiple countries or cities. With dynamic content, you can alter languages to increase personalization in your push campaigns. Aritic PinPoint, for one, supports multiple languages.
When you create a drip campaign, you input directives pertaining to certain if and then conditions. For instance, if a user clicks on the ad link, segment it into the group 'clicked ad link' within the CRM. That's dynamic segmentation, by the way. These behavioral triggers play a pivotal role when your next drip message goes out. Based on the previous behavior, the next message for this particular user will be different.
5. Drip push notification campaigns help in building a better brand image
The analogy is very simple. Drip push notifications can help in building a better brand image and trigger customer loyalty by:
Initiating relevant messages that help users to take the next step.
It brings a consistency of communication which is very essential. Push notifications are not interruptive. They sit silently until your target leads or customers want to read them. So sending out relevant notifications based on their behavior or purchase history can increase the chances of interaction. Also, since these are not interruptive, your leads or customers are not irritated upon receiving them from time to time.
You are doing everything to customize your push message. You are using dynamic content, feeding in proper conditions while building your campaign, using dynamic segmentation for auto-updates in your campaigns, and more. All these are designed to make your customers feel happy and connected. And when that happens, you know you have earned the loyalty of your customers (and leads).
Your push campaigns are also a way of reminding your target audience about their last behavior on your platform and also simultaneously urging them to pick up from where they've left. In most cases, they do.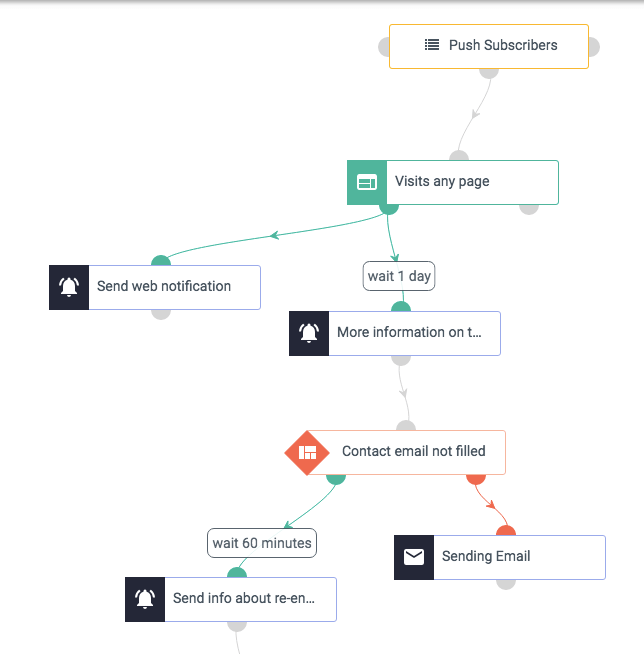 Final Takeaway
Push notifications are not for app users only or for smartphone users only. It isn't device-specific. Rather, within Aritic PinPoint, you can create both web and mobile push notification campaigns. However, what IS device-specific is the kind of content you are using for your push campaign.
Let me tell you a quick scenario. You have one lead A who has signed up for your newsletter and has browsed through your product catalog. This lead also regularly visits your blogs and shares them on its social media platforms. Recently, it has started using the trial or free version of your product.
This lead owns a tablet, a smartphone, and also uses a laptop while browsing your website and related pages. Let's say lead A starts building a campaign on your platform (I am assuming it is a marketing automation platform like ours). However, it leaves the campaign building unfinished. Then, it comes back and finishes building it over its tablet. Here, lead A has used two devices to build a campaign. You, on the other hand, have already tracked this. Now, when you launch a drip push campaign, it should be timed something like this:
Message 1: Finish building your campaign (Laptop and Tablet)
Next, Message 2: Your campaign analytics (Tablet and laptop)
Message 3: Tablet-specific contest related information
While this is just a dummy pattern, what I am saying here is – your push notification campaign can never be just for one device. Your messages have to be dynamic, device-responsive, and relevant at the same time.
Have you started building your next push drip campaign? Or, is this your first attempt? Tell me what all you found relevant from this blog. Is there anything new you've found while launching and tracking your campaign? Then, please share it with us. It is always fun to learn together.
And yes, one more thing, with Aritic PinPoint, you can start Building push drip campaigns in seconds!
⭐ What is push notification?
Push notifications are the small message that pops up on your mobile device to stay connected with users. It is an essential communication channel for productive conversations on mobile apps.
⭐ What is Drip Push Notifications?
Drip Push Notifications are series of short, targeted messages that marketers deliver to their qualified leads and customers.
⭐ Why is Drip Push Notifications important?
Drip push notifications help to re-engage subscribers and nurture them about the products or services to push the qualified leads down the sales funnel.
⭐ What is the difference between a push notification and a text message?
Marketers can send text messages of 160 characters to the customers for promoting their products and services, whereas Push notification is the brief alert message delivered to the recipients to stay at the top of their mind.