If you are a marketer, you must have spent hours figuring out the best practices to trigger lead activation and create conversions for your brand. You have gone over all the said practices and traditional guidelines. It is likely that you are also focusing on creating educational content, planning out promotions for your content, and budgeting for paid ads.
But what if creating a content strategy is not the only thing you should be worried about specifically? You might roll your eyes at what I will say next, but what makes a content strategy successful is SEGMENTATION. And here I am talking about dynamic segmentation.
Static segmentation is not out of the league, but it requires a lot of list-building activities, which can be a challenge given that your lead behavior is constantly changing.
---
What is Dynamic Segmentation?
When you create a paid ad on social media or search engine, there is an influx of leads into your marketing-sales funnel (I am consciously using marketing and sales together because we both know how important marketing-sales alignment is for a business to thrive!). These leads are mixed leads- some leads are genuinely interested in your brand, some are just browsing around, and some are unqualified leads.
Dynamic segmentation marketing helps in segmenting these leads into specific buckets based on the pre-set criteria. Based on your business type and ideal buyer's persona, you can create demographic segmentation, location, buyer's stage, lead source, current activity, browsing patterns, and more.
Your first round of dynamic segmentation happens immediately after your potential leads enter your marketing-sales funnel.
What follows is a series of nurturing and re-targeting campaigns that include various forms of content. Each lead has specific interests and requires personalized nurturing. This personalization can be done only when dynamic segmentation continues to update as and when your leads take any action.
---
Still Not an User of Aritic PinPoint Automation?
---
It can move forward in the funnel or go backward as well. While each form of content triggers an action, each action makes way for the next nurturing content. You can imagine it like a loop – one thing leads to another in continuity.
You might wonder exactly how many segments does a company need for successful content marketing? Although there is no set specific number, this question was addressed specifically in a B2B marketing report. The report highlighted business market segmentation in three categories (with dedicated content assets and tactics)-
50% of companies have more than three market segments.
47% of companies have three or more buyer personas.
46% of B2B companies address three or more buying stages.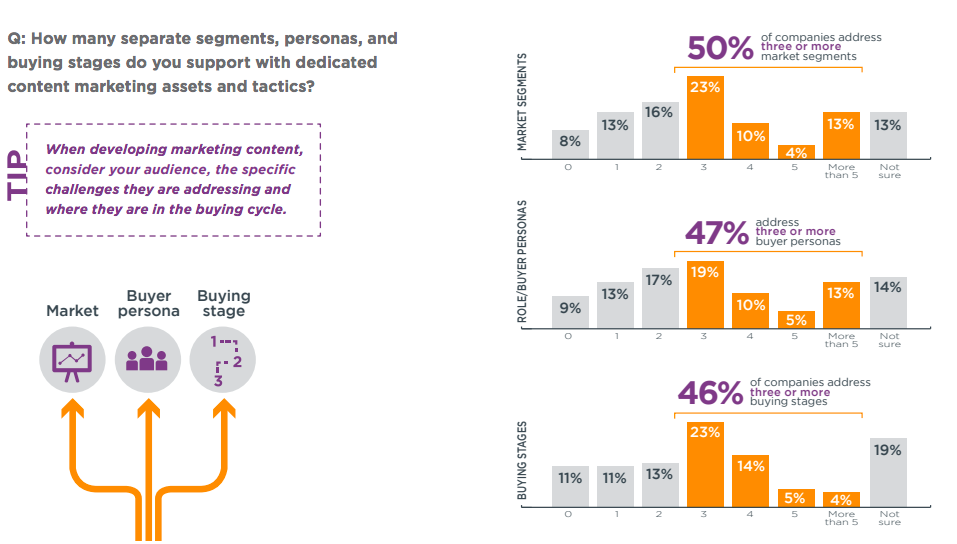 Source: B2B marketing report 2016
Having answered this question, the report also showcased the type of content segmentation that most B2B companies have reported to follow: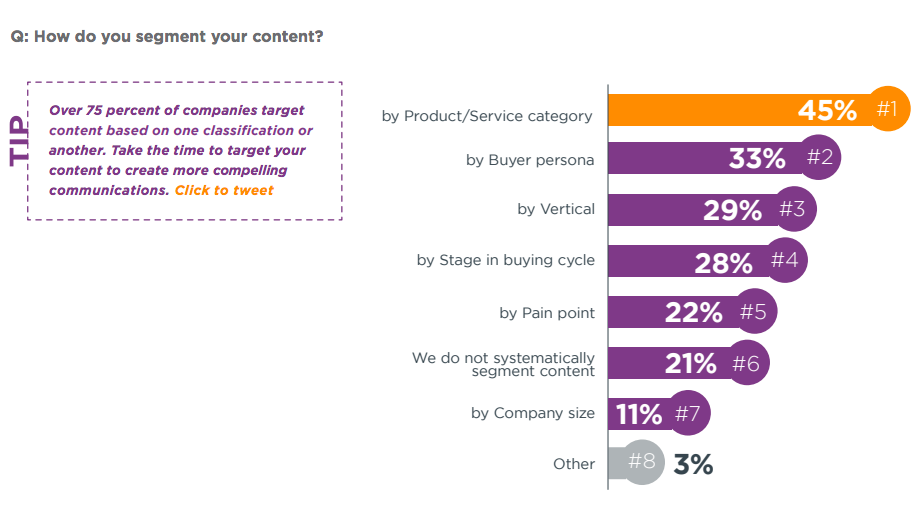 Source: B2B marketing report 2016
Yet content marketing effectiveness relies heavily on sending the right content to the right person at the right time. And the core functionality that drives this is proper market behavioral segmentation, followed by dynamic segmentation on contact level.
---
Content marketing strategy and Dynamic Segmentation: The modern marketing ROI
To understand the impact of behavioral segmentation, website activities, personas, social activities, and other such factors, first, let us consider a hypothetical situation (we will ignore the additional challenges or intricacies of such situations to look at the bigger picture).
You have segmented your target market and have created your first paid ad. Be it social media ad or a paid search engine ad against a relevant long-term keyword. Both these ads are different from each other. Hence the dynamic segmentation technology will happen differently.
The social media ad can give you impressions, clicks, trigger in-message communication, and social media page activity. It brings the visitor to your dedicated landing page. All visitors would either become your lead directly from the landing page or get redirected to the main website or product page, wherein it gets converted to a potential lead.
In this entire navigation flow, you will require two forms of content – one for your ad, which has to be crisp yet informative about what you are showcasing; the other is the landing page which will act as a gateway to your website.
While framing your content, you need to keep in mind the consistency in your choice of words, design elements, content placement, and message to maintain consistency in user experience throughout the process.
There are two things that can happen:
The visitor completes the whole flow and becomes a lead.
The visitor leaves mid-way or leaves without converting into a lead despite reaching up to the main website or product page.
Based on the visitor's stage, the first set of segmentation will happen within your marketing automation tool. If your visitor becomes your lead, you can start with nurturing campaigns based on its buyer's stage.
However, suppose the visitor continues to remain anonymous. In that case, you can retarget it with more relevant content, track its behavior with the help of demographic segmentation and browsing patterns, and create more targeted content.
In the case of a search engine ad, the link directly takes the visitor to your homepage or the designated product page. For instance, if you search for content marketing strategy on Google, this is what you will see:

The first search result is an ad from LinkedIn, clicking on which will take you to the LinkedIn marketing solutions page to create LinkedIn ads. This page contains all the details and CTA buttons for a new visitor to get started from here.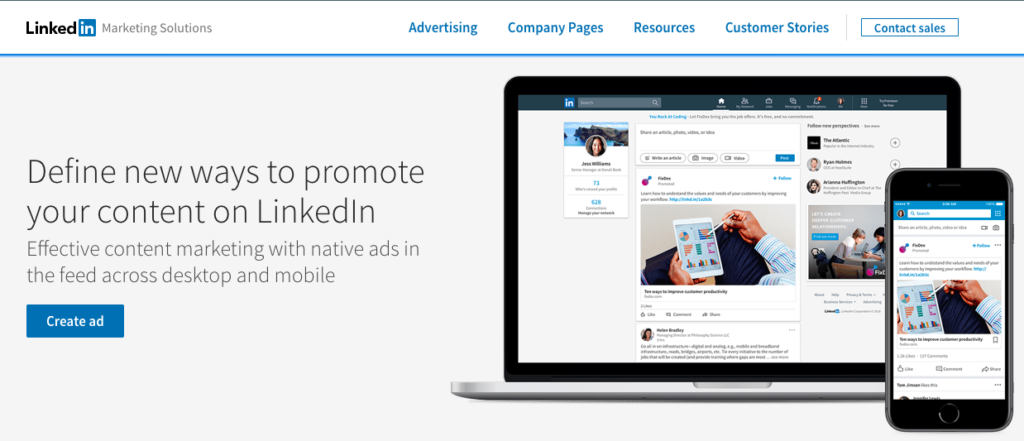 What kind of dynamic content will you send, or when you send it, and how many times you should send it- all these depend on the lead activity and proper dynamic model for segmentation.
Suppose your contacts are not segmented automatically based on all the minute changes that happen in their buying stages or personas. In that case, you can never build a content marketing strategy that will leverage your overall ROI.
---
Execute Effective Marketing Automation Workflows Now
---
---
Without segmentation, content strategy cannot work; visa-versa
Below is a visual showing how dynamic segmentation, targeting, and positioning impact a B2B digital marketing strategy.
Digital marketing encompasses new channels to connect with the target audience on a personal level so that they can create better segments for higher engaging automation campaigns. You HAVE to know more about your target audience to design relevant content and create appropriate marketing campaigns.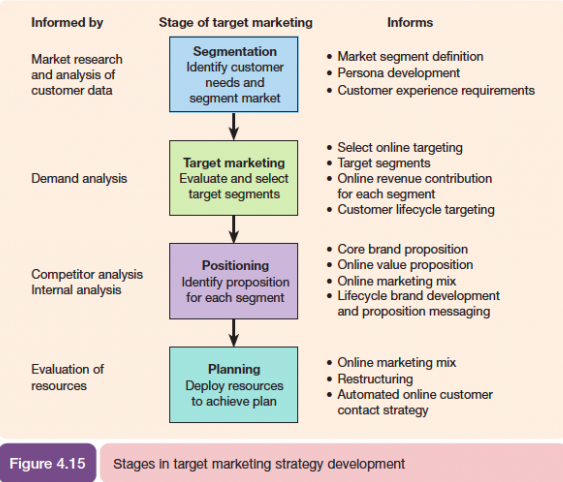 Source: Smart Insights
Apart from this, dynamic content requires a lot of A/B testing, proper support of visuals, and a simple language that users can easily connect with easily. Each lead goes through five gradual stages before they come in contact with a sales representative:
Awareness: When your lead is just starting to understand their problem statement.
Consideration: In this stage, your lead knows what problem it has and is now looking for optimal solutions.
Decision: It has gone through a series of solutions and is about to zero in on one.
Conversion: The final decision is made, and your lead now signs up for your product/service.
Delight: Retain your customers because they will bring 80% of your business. And how? By converting them into your loyal customers.
Based on the current buyer's stage of the leads, you can implement various forms of content strategy. For instance:
Awareness: Whitepapers, Ebooks, kits, tips, checklists, How-to-webinars, how-to-guides, etc.
Consideration: Product webinar, case studies, FAQs, datasheets, demo videos, etc.
Decision: Free trials, live demo videos, coupons and offers messages, etc.
Conversion: Welcome messages, onboarding series, support campaigns, product feature explanations, new updates, etc.
Delight: Referential programs, affiliates, surveys and giveaways, social contests, etc.
The challenge is to create content that smoothly fits your ideal prospects and pushes them from one stage to another. Content can be of various forms like:
Video content
Infographics
GIFs
Emails
SMS
Social media updates
Blogs and PRs
SEO content, and more.
There are endless forms of content that aid a business in triggering more conversions. However, it all depends on the criteria that you define for your dynamic segmentation and the nurturing campaigns you want to run for your users.
Some brands focus more on social media marketing, while others drive traffic only through organic marketing. Then, some brands rely most on video marketing or maybe data and charts. Every business has a different need and a different set of audiences.
What kind of content works depends on your business proposition, but there is no choice whether you need dynamic customer segmentation or not because YOU DO! For sending targeted messages and build brand awareness, behavioral segmentation is the first and most important feature to start with precisely.

⭐ What is Dynamic Segmentation?
⭐ How content strategy and dynamic segmentation are interrelated?
Without dynamic segmentation, marketers cannot create a content strategy to engage the audiences. They need to know the targeted audiences for crafting relevant content.
⭐ Can I increase my ROI through dynamic segment?
Marketers have to create a workflow for delivering relevant messages based on dynamic segmentation, and it increases the ROI of the marketing campaigns.
⭐ What is static segmentation?
A static segmentation is a classification of the target market into different groups or ranges based on their similarities. This kind of profiling leads to one-way communication, i.e., from business to customers, without considering whether or not customers receive it in the same way as intended.
⭐ What is a dynamic email list?
A dynamic email list is an email list that has been generated automatically from data collected by the website. It includes any visitor who's bought something from the website, filled out a form, or clicked on an ad.
⭐ What is a good content strategy?
A content strategy is a process. It's not just about the end result. It's how you get there. A successful content strategy will help you to create valuable and engaging content that helps your audience achieve their goals. 
⭐ Why do you need a content strategy?
When you have a good content strategy in place, it helps you distribute your valuable information strategically. In addition, you can make sure that every piece of content you publish serves its purpose and works towards your bigger marketing goals.
⭐ What is predictive segmentation?
Predictive segmentation is the process of grouping people into segments based on a higher probability of their predicted future behavior. Predictive segmentation is a powerful tool for marketers because it allows them to target customers who are likely to convert at a much higher rate than average.