SaaS companies focus a lot on attracting customers either by providing free trial sign-ups or with content marketing. The best way to get started with SaaS content marketing is by developing an effective strategy that helps you attract and engage your target audience. Creating blog posts, infographics, eBooks, and other types of content can help you achieve these goals. It will indeed bring a large inflow of leads but have you thought anything about how to ensure that every interaction with the lead has a positive impact on him and moves him to the next stage?
It will indeed bring a large inflow of leads but have you thought anything about how to ensure that every interaction with the lead has a positive impact on him and moves him to the next stage? It is time you think about the overlooked subject- customer activation!
Without activation, all the above becomes nothing because activation is an unignorable metric.
Customer activation rate is a crucial metric for all SaaS companies. This metric measures the number of users that take a particular action to get value out of the company's product. If you consider Twitter, the action may involve sending two or more tweets or following six other accounts.
According to a case study, an academic medical center wanted to increase customer activation to effectively engage more patients in their healthcare portal. LionShare designed an automated marketing campaign based on the weekly data feed of recent patient visits. They printed and mailed a direct mail piece with variable printing that included personalized instructions for signing up, including each patient's access code and their medical record number so they could easily activate their account. They mailed Consecutive communications to those who did not activate their portal after 90-days.
The outcome they saw was indeed surprising. It had a 14.1% activation rate in the mail group, which represented an almost 30% lift over the control group. Below is the result of the case study.

We will now look at six advanced steps of user and customer activation ideas. But before we do that, let us understand the importance of customer activation marketing.
The importance of customer activation
There are a lot of companies that care about user acquisition and customer activation costs but hardly give any attention to customer activation. The reason is that they do not understand the importance of user activation for user acquisition.
Suppose you spend $15 on Google ads to get a single user sign up, and a single customer earns you $30. Imagine that 50% of the prospectors you have will sign up for a trial and ultimately activate.
From this, you realize that your marketing expense is not so beneficial; $30 x 50% activation = the $15 that you used on Facebook. If you boost the activation to 60%, your marketing channel will be beneficial; $30 x 60% activation = $18
From the above example, you notice that because of improving activation, you get more profits, spend more on advertising, get more users, and better traction. Below I have listed your quick takeaway:
1. Tracking is vital
You have to have proper analytics set up. User excellent tools that you can use to track the actions that users take concerning your product. You can use Google Analytics.
2. Map out the customer flow that you think is perfect
You may be working in a software company where activation is lagging behind. The first step you can take is to measure the actions taken by the most successful customers. User developer tools that track and capture errors in software and your customers will have a maximum value of the product.
---
Still Not an User of Aritic PinPoint Automation?
---
Customers that can capture errors while using the software have a higher probability of using the software again in comparison to those that do not catch mistakes. One of the tools you can use is Airbrake. For Airbrake, the perfect customer flow will get the user to:
Sign up for Airbrake

Indicate the programming language they are using (Ruby, Python, PHP, or others)

Install and deploy a few code lines in their app

Capture their first error

Mark their error when resolved on their dashboard
To get a better understanding, let's consider another product. Let us take Bingo Card Creator as our perfect example. This is a tool that helps teachers to create and download their bingo cards that are personalized to use in their lesson plan. The customer will sign up, hit their dashboard, create a list of Bingo Cards, customize it, schedule a print run, and download the cards.
In the same way, you can map out a perfect flow of the company's customers. Identify the actions taken by the most active customers. Take a look at your analytics and decide the next step to make the highest drop-off for customers.
After figuring out the stage where people struggle with activation, find out why this is happening.
3. Learn
You can break down activation into some steps. By doing so, you can spot specific areas that need the most work.
Take a look at the example of Bingo Card Creator. Their most significant drop-off occurs between creating a list and customizing it by the user. You will see that 82% of the users complete the stage successfully. This is as compared to the over 86% of successful users throughout the funnel.
The reason behind this
When you get here, there are only two things that you can do. You can test different flows for SaaS onboarding and other triggers to enhance this step of activation or ask the people.
Opting for the second method sounds better. Ask the users why they are facing struggles in creating the list. Do this in the following ways.
Call users who have not finished any steps. You can also offer them gift cards

Set up a survey tool such as Zonka Feedback and Qualaroo

Watch the users as they go through the process of onboarding. You can do this live or with the help of tools like

UserTesting
Let us look at Bingo Cards again. For instance, you may discover that 20 people have created their bingo cards but are 'yet' to customize their lists. You may inquire about the problem they face. 15 of the users may say they do not know how to customize the list. This is the insight you need to resolve the issue. If you train the users on how to do customization, you will have solved this problem.
4. Make everything simple
When things are straightforward, activation becomes better. Typically, this will call for you to reduce any friction that the user may experience with the product. Some of the frequent frictions include:
Avoid form fields that are unnecessary
Look at the forms below, and you will see that the first form has a lot of additional fields that may irritate the user.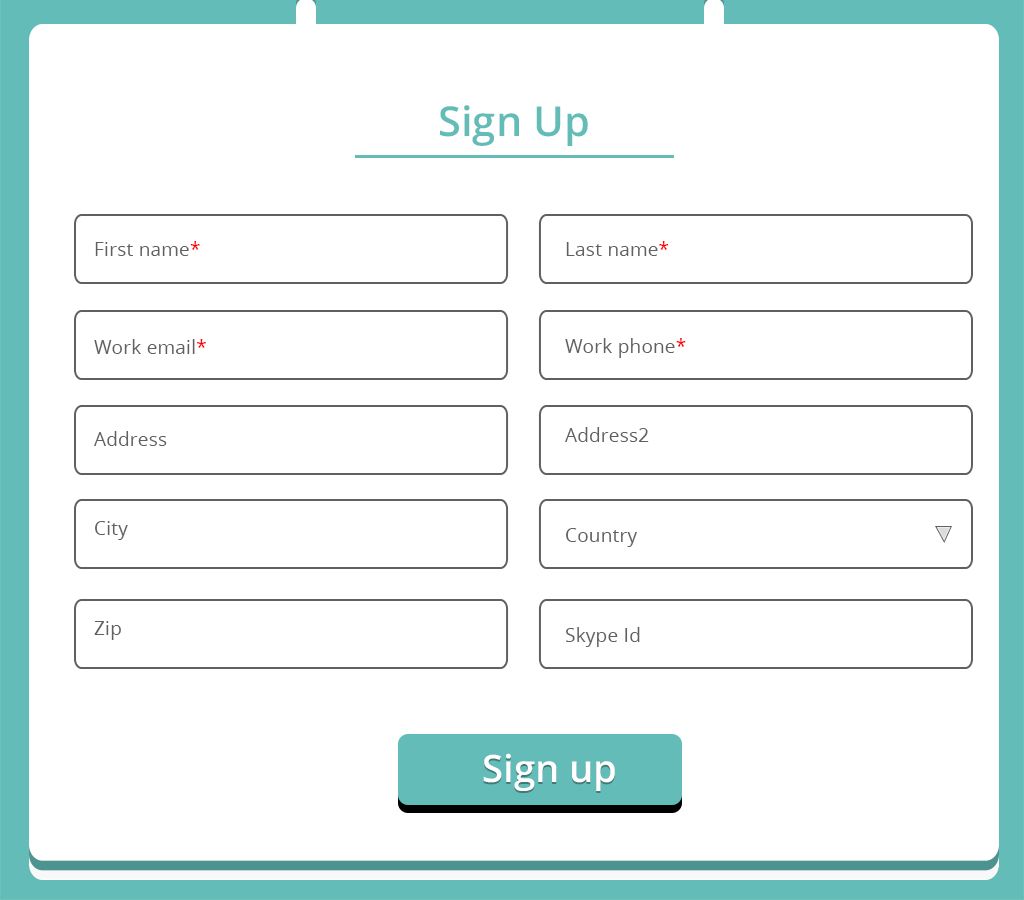 Versus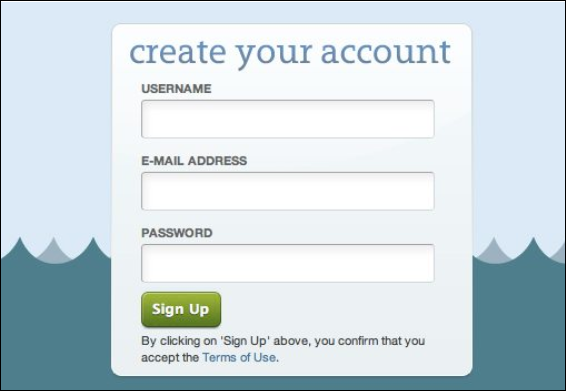 Visual friction
Compare the following visuals. You will discover that bigcartel is cleaner in comparison to Jamlin.com.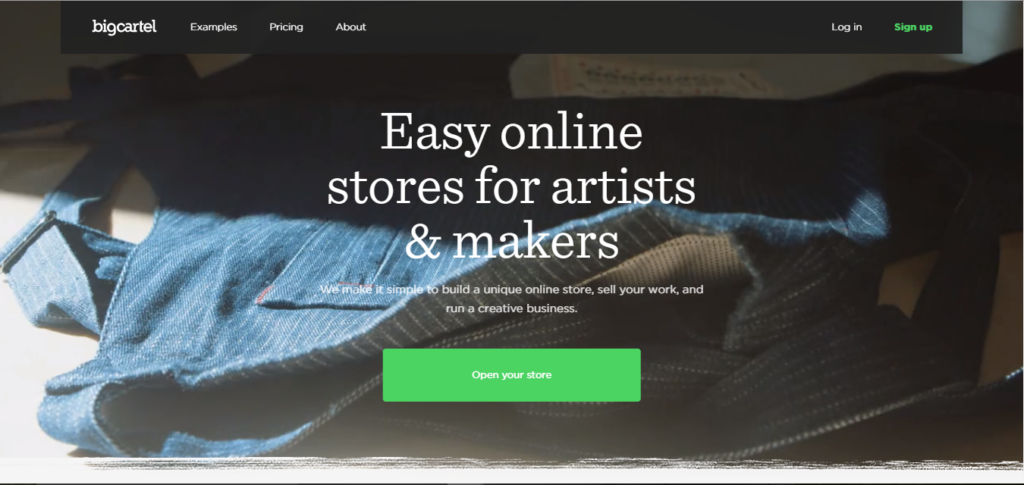 Versus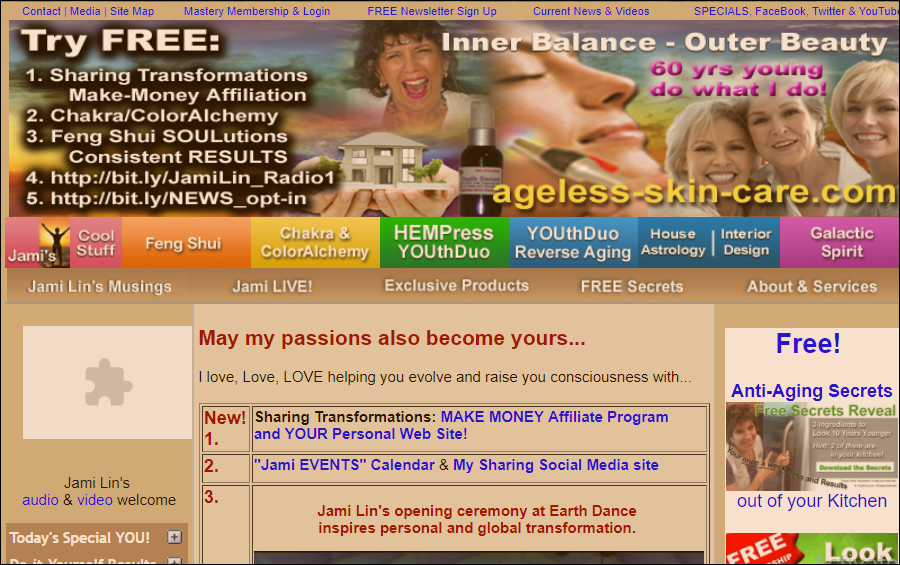 Reduce the steps that users need to take
For instance, you can include a feature that enables the users to import contacts from Facebook, Google, etc. By doing so, they will not have to enter the email addresses of their friends. This makes the process very easy and smooth. Therefore, users are more likely to activate.
Clarity of your language
Whenever possible, say what you need to say using very few words while writing the copy for your website. Ensure that your language is clear, concise, and action-oriented.
Enhance the performance of the website
Improve the load time, scrolling, and performance of the page. Do this for the sake of the page and SEO.
5. User re-engagement
By re-engaging users after they become dormant for a while, you will activate them. Using email proves to be very efficient. Looking at our example, you can create emails and send them to all users who did not customize their lists. In this email, ensure that the steps on how to customize are nicely put down for the user. Also, include reasons for one to customize their list.
Use the following tools for user engagement
Excellent support system
When you have a unique support system in place, your user activation will improve tremendously. You will also build overall customer goodwill. One way to do this is to identify users that signed up for 30 days and give them priority support. By doing this, you can enhance the user experience. Other than that, you will also learn some of the problems that users face within the first 30 days. You can use the information to write documentation that addresses the issues and give to the users.
Automate your welcome emails
The founder of Customer.io, Colin Nederkoorn says
The company should send a personalized email to a user within an hour after sign-up. The email has to be from the founder. In the welcome email, ask about how you can help them with any concerns and confusions they may be having. Doing this gives the user the freedom to ask questions.
Your team can use the opportunity to understand some of the problems that new users experience. During these conversations, discuss why the user signed up with you. Also, learn their expectations of the product. This conversation will give you an insight as to whether or not they will upgrade with time. Here is one such welcome drip email flow built within Aritic PinPoint.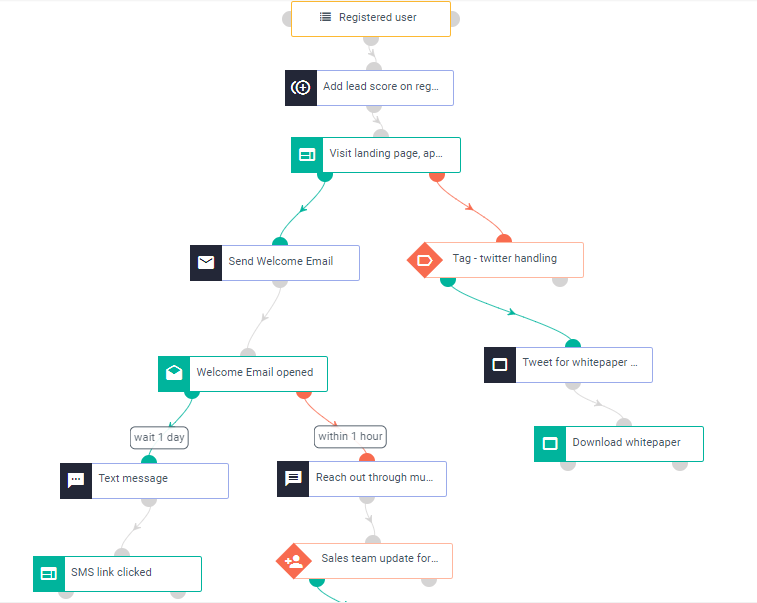 Onboarding flow
Take advantage of first-timer tutorials for onboarding, and you will enhance the customer activation rate significantly. The perfect example is Twitter. You will enjoy the experience you get when you sign up for a new account. The encounter is very different from when you become an active user.
---
Execute Effective Marketing Automation Workflows Now
---
Lifecycle emails
Lifecycle emails that introduce the latest features to a user are vital. This is mainly if their inspiration is from the actions that a customer has already taken on an app. These emails can significantly impact the rate of activation. A perfect example is an email that you receive from Twitter in case you sign up for an account yet you are not following anyone. The number of people you follow on Twitter is a vital activation metric, and Twitter understands this fact. Therefore, they will send you some suggestions for the people you can follow.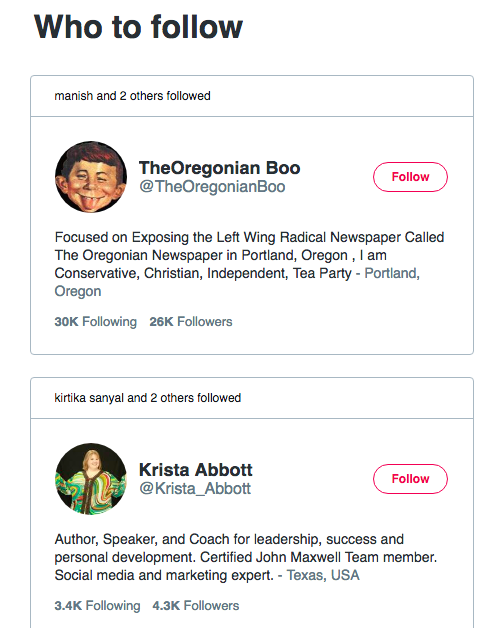 6. Keep repeating the process
As much as this is annoying, you cannot avoid it. Improving the rate of activation is a process that never ends. Even so, it has amazing dividends. Congratulations on rolling out a new onboarding flow, adopting an email lifecycle sequence, and testing simpler languages. Now, measure what is working out correctly and what is not giving you any advantages. If the rate is better than the last time, roll out the improvements and test it again. For instance, this email from LinkedIn upon joining LinkedIn Premium is an example of making new premium users kickstart their search and how.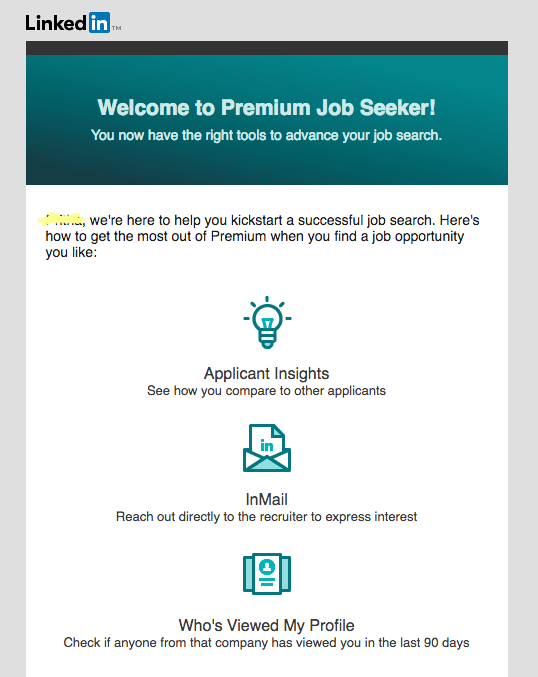 Last Words
You now have six steps for improving the rate of user activation at your disposal. I hope that you will implement everything to enhance your activation. By doing so, you will make your customers fall in love with your product and become faithful to your brand.
What are some of the ideas that you have used to improve activation? Let me know your favorite method in the comments section below.
⭐ How do I increase my activation rate?
Steps to double your activation rate
a) Begin tracking
b) Map your potential customers' buying journey
c) Try to make things simpler
d) Re-engage old customers
e) Focus on new learning
⭐ Why customer activation is Important?