Marketing Analytics
Dig in deep into your campaign performances and strategize your investments for higher ROI
Monitor progress with marketing analytics reports
Create visually enriched reports including parameters that matter to you most. Identify the loopholes in your campaigns and keep a track of all your resources.
Personalised reports
Reports in forms of bars and pie-charts
Location-based reports
Behaviour-based reports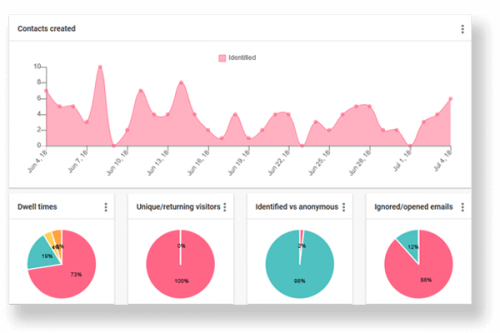 One dashboard for everything
Get insights on all your marketing efforts, see how your campaigns have fared, know what appealed your customers and how they engaged with your brand- all on one dashboard.
Export reports in multiple formats
Get your marketing analytics reports in various formats for deeper analysis- bar chart, pie charts, graphical representation, or any other way that helps you make a deeper analysis.
Track the past for future plan-of-action
Use descriptive analysis to predict the future conversions. Analyse your past campaigns, pull out the reports and build a better marketing strategy.
Measure your performance on-the-go
Keep a tab of your campaigns anywhere and anytime. Know from marketing analytics what drove your customers to the finishing line and what caused a lag in your campaign performance.