Aritic PinPoint as an ActiveCampaign Alternative
Looking for an ActiveCampaign Alternative? Try Aritic PinPoint. Aritic PinPoint and ActiveCampaign are very similar when it comes to features. What sets them apart is the design- Aritic PinPoint has an enriched User Interface and works smoothly. The ease in using Aritic PinPoint makes it superior to other popular names like ActiveCampaign
Tired of ActiveCampaign's limits?
Aritic PinPoint is the only true ActiveCampaign alternative on the market with full compatibility, so you can easily replace your existing platform without having to recreate everything. Discover the true power of Aritic PinPoint today!
One-stop for all your marketing needs
With PinPoint, you have a powerful marketing solution for all of your needs. With one simple tool, you can automate and integrate your marketing with growth, sales, and lead generation.
Simplify your multichannel marketing
Bring your email, SMS, and voice messages into one place with Aritic PinPoint. Get easy integrations to all of the major platforms. Automate, organize, and optimize to create optimal customer journeys.
Pinpoint the dynamics of your visitors
Pinpoint the dynamics of your visitors, understand their needs, and help them achieve their goals. The Aritic PinPoint alternative will give you all the tools you need to get on top of your audience's minds.
Get the power to analyze your data
Stay on top of your marketing strategies with powerful reporting features. Aritic PinPoint gives you an edge. With robust reporting features, you'll have the control to examine your data and turn it into actionable insights.
Gain momentum with automation rules
Stop wasting your precious time on repetitive manual tasks like scheduling emails and setting up campaigns. We got you covered with automated rules that can do all of this for you. Our easy-to-use platform will save you more time to grow your business.
Create the perfect call-to-action
Make your emails even more powerful with landing pages that capture and convert leads. Create a beautiful, responsive landing page in minutes. Then link it to your email and see increased conversions and customer engagement.
Why are customers searching for ActiveCampaign alternatives?
ActiveCampaign has been around for over a decade as a compelling email marketing solution as a well-known marketing platform. ActiveCampaign marketing automation platform has fundamentally changed the way we use email marketing capabilities as it provides effective email automation services, having learned from the successes and failures of their competitors. However, it does not come without its downsides, and customers are looking for ActiveCampaign best alternatives in order to rejuvenate the marketing funnel. There are several reasons why people, specifically small businesses and medium businesses, might want to switch.

Perhaps they're looking for a marketing automation software solution that's more budget-friendly, offers more advanced marketing automation features in terms of automation offerings, and is simpler to use for all business needs from autoresponder tool to drag and drop editor to powerful automation builders, heatmap email analytics, sales automation, chatbot triggers, social media marketing, free crm, email marketing tool, lead scoring, and SMS marketing options.

Perhaps, they're looking for other companies that offer better customer service. Or, maybe they have been experiencing problems with the software and need other options in terms of segmentation features, autoresponder logic, campaign automation flowchart, automated workflows, landing page creator, customizable & pre-built templates, advanced segmentation, dynamic content, contact management, and more. Whatever the case may be, there are plenty of marketing automation tools in the market nowadays that can help companies increase their website traffic and generate better leads for their business at a more affordable starting price.
Compare Pricings & Terms
Review the pricing models and onboarding terms of Aritic PinPoint and ActiveCampaign
| PRICINGS & TERMS | Aritic PinPoint | ActiveCampaign |
| --- | --- | --- |
| Pricing Plans | Lite plan starts at $19/mo. for 1000 contacts | Spark plan starts at $29/mo. for 1000 records |
| Users | 1 User | Upto 3 Users |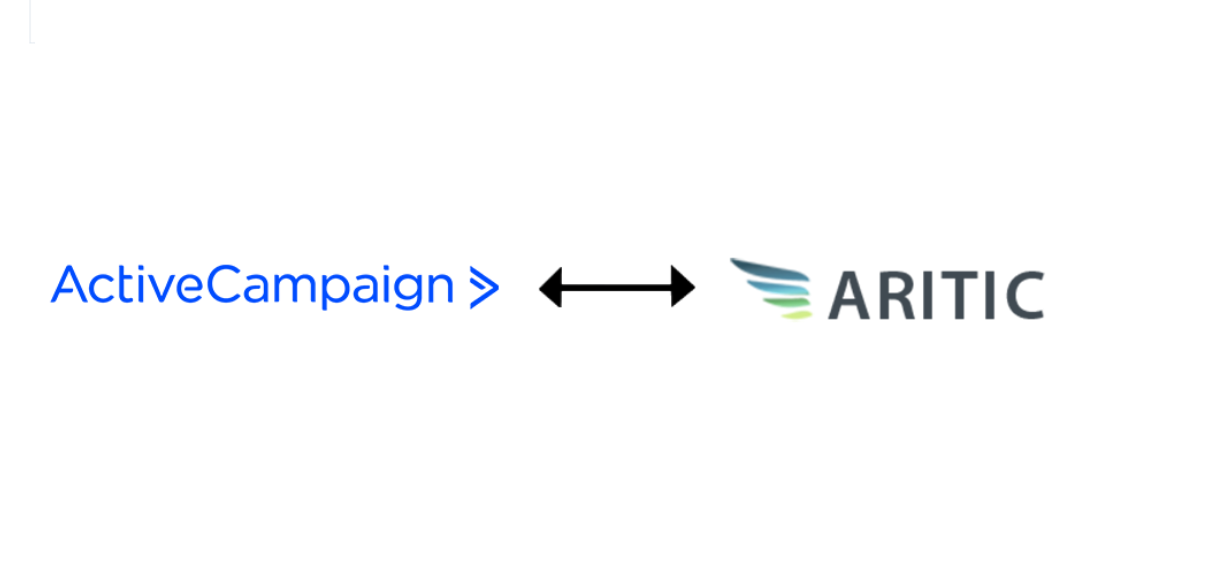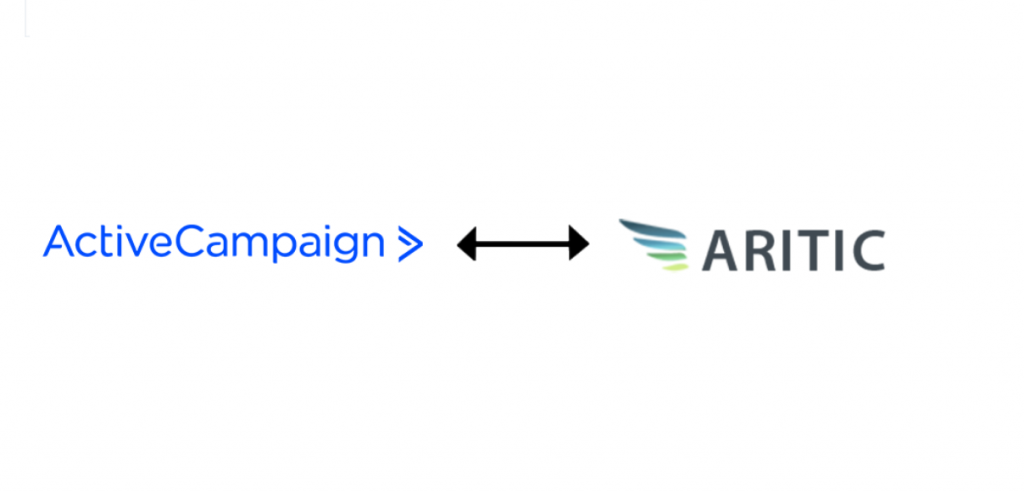 Feature Comparison
An overview of feature analysis of Aritic PinPoint and ActiveCampaign
| FEATURES | Aritic PinPoint | ActiveCampaign |
| --- | --- | --- |
| Email campaign | Yes | Yes |
| In-app Messaging | Yes | No |
| Email workflows (with goals, triggers, if/then, delays, exits) | Yes | Yes |
| Progressive Profiling | Yes | No |
| Mobile Push Notifications (iOS, Android) | Yes | No |
| Dynamic Web Content | Yes | No |
| Timezone Delay Sends | Yes | Partial |
| Facebook Messenger Integration | Yes | No |
| Omni-channel Engagement | Yes | No |
| Double opt in Customization | Yes | No |
| Contact Company Scoring | Yes | No |
| Browser Fingerprint Based Tracking | Yes | No |
| Email builder (HTML/CSS) | Yes | Yes |
| Facebook Messenger Integration | Yes | Yes |
| Social Segments | Yes | No |
| A/B testing | Yes; add-on | Yes |
| Webinar Segments | Yes | No |
| Multiple SMTP Provider | Yes | No |
| Cross Device Contact Tracking | Yes | No |
Reasons why you should switch from ActiveCampaign
ActiveCampaign has been a go-to email marketing platform for many marketers in the marketing software space for their email marketing campaigns. But are there reasons why you should switch from ActiveCampaign to a solution affordable compared to it? Yes. There are many reasons why you should switch from ActiveCampaign to different solutions, especially if your business is starting to grow or looking for a generally more affordable price compared to ActiveCampaign.

For starters, ActiveCampaign has limitations on the number of subscribers one can have in their account. Additionally, ActiveCampaign does not offer all of the features you need in an email marketing software. As novice users, you might be stuck with limited features or just basic features like drag and drop editors, online surveys, and so on. Their interface may feel cluttered and difficult to use without hours of practice. Many online marketers recommend switching from ActiveCampaign because they find it much easier and simpler to work with other marketing tools available with additional advanced features for their email marketing efforts or even full-scale automation for all their digital marketing endeavors.
Compare Reviews
Compare real-time user experience and take a call
| | Aritic PinPoint | ActiveCampaign |
| --- | --- | --- |
| G2 Crowd | 4.9/5 | 4.6/5 |
| Testimonials | " Aritic PinPoint is indeed an operating system for the advanced Marketers! " | " Competitive Prices, Great Product, Many Entry Points. " |
Over

2500

+ customers using Aritic
Align marketing, sales and service on a Aritic platform, automate and manage the complete customer journey.
Why is ActiveCampaign not suitable for high-growth companies?
ActiveCampaign is a great tool, probably the best email marketing software for small and medium-sized businesses, be it drip campaigns or personalized email marketing campaigns, or email marketing templates. But, to provide support for high-growth companies with rapidly changing needs in terms of functionality, campaign performance, many integrations, email interactions, personalized messages, and more great features; the automation tool would need to be more flexible, provide affordable price, facilitate ample learning resources, and should be easy to manage.

When it comes to high-growth companies, better tools are available with advanced marketing automation features and at affordable starting prices than what ActiveCampaign offers. The reason is, ActiveCampaign has a relatively higher pricing model than most potential alternatives or even the best ActiveCampaign competitors. And for a high-growth organization, this would mean paying more money to use similar functionalities to keep their increasing growth curve.
Try Aritic PinPoint For Free
Get started with your FREE Aritic PinPoint Account, or schedule a quick demo to see how it works