Aritic PinPoint as a GetResponse Alternative
Find out how Aritic PinPoint is a perfect GetResponse alternative. Aritic PinPoint and GetResponse are very similar when it comes to features. What sets them apart is the design- Aritic PinPoint has an enriched User Interface and works smoothly. The ease in using Aritic PinPoint makes it superior to other popular names like GetResponse. 
Why Aritic PinPoint is the Perfect GetResponse Alternative?
Automated Drip Marketing
Yes
Autoresponse on Landing Page Submission
Yes
Website Activity Tracking and Monitoring
No
Account-based Marketing
Yes
Landing Page Analytics
Yes
Custom Domain URL for Landing Pages
Yes

Automated Drip Marketing
No
Autoresponse on Landing Page Submission
Yes
Web Activity Tracking and Monitoring
No
Account-based Marketing
Yes
Landing Page Analytics
Yes
Basic and Advanced Email analytics
No
Custom Domain URL for Landing Pages
Yes
Unique Features of Aritic PinPoint
Aritic PinPoint boasts of certain unique features that are unique and absent in GetResponse
Lead Scoring
Identify the most potential leads with lead scores. Why spend time on those that will never convert? Use lead score to spot the sales-ready leads instantly.
Audit Logs
Trust Aritic PinPoint for annual audit reports that comprise of everything you can think of- email campaign reports, bounce reports, clicks, landing pages performances, team collaboration, and so much more.
Dedicated Account Representative
A dedicated account manager for every client to help you with any technical issues, account related queries, and any other query you might have while using Aritic PinPoint.
eCommerce Integration
Make the most of the niche content. Power your marketing efforts throughout the customer lifecycle with targeted content. With personalized marketing efforts, be the trusted brand that your customers always wanted.
There's more to Aritic PinPoint as a GetResponse Alternative
Aritic PinPoint has limitless possibilities with an enriched feature set. Explore and experience the best of marketing automation from a single dashboard. Build a relationship with your customers or clients and unlock new avenues of growing your business.
Aritic PinPoint is not just a strong alternative to GetResponse. It has positioned itself as one of the leading marketing automation suites, beating all its competitors. Here is a quick competitor analysis for you.
Aritic PinPoint is not only an Getresponse alternative but, it stands out to be an alternative to other popular tools like: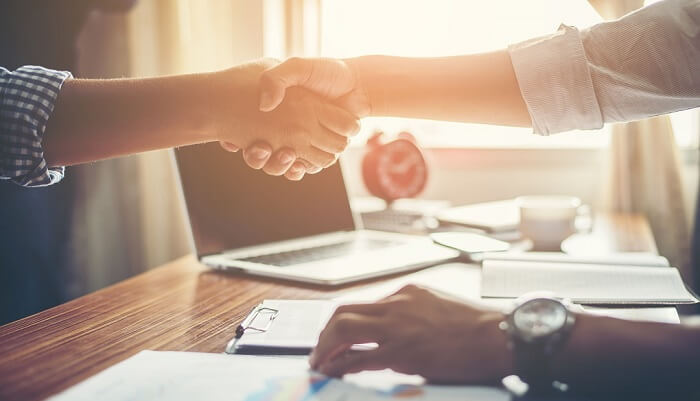 Automated Email Marketing
Pump up your email marketing campaigns with Drip Email Sequences, Autoresponders, Advanced List Segmentation and Dynamic Content. Automation is the first step to a successful email campaign.
Push Notifications
Get more subscriptions with push notifications. Choose when to show the notifications and for which content to run the push notifications. You can enable push notification for your mobile audience as well.
Gated Video
Insert quick form in your video content making it a gated video to capture leads better. Keep your target audience glued to your video and at the same time collect relevant information. 
Social Media Integration
Bring the best of social media platforms to your marketing strategy. Connect with your target audience, retain your existing customers and re-engage those lost contacts through social media integration.
Advanced Analytics
Get reports to track your email performance, SMS campaigns, social media efforts, landing page performance and push notification results. With detailed breakup on each component, get a step closer in designing instant brand gratification.
Fully Responsive Landing Pages
Choose from a wide range of design templates and elements, create a landing page that is to-the-point, visually appealing and intuitive to its core. Use the Drag and Drop Editor to create your own landing page template.