Aritic PinPoint as a Pardot Alternative
Looking for a Pardot Alternative? Try Aritic PinPoint. Aritic PinPoint and Pardot are very similar when it comes to features. What sets them apart is the design- Aritic PinPoint has an enriched User Interface and works smoothly. The ease in using Aritic PinPoint makes it superior to other popular names like Pardot.
Why is Aritic PinPoint a perfect Pardot Alternative?
Email workflows (with goals, triggers, if/then, delays, exits)
Yes
Visual Workflow Builder
Yes
Direct Mail
Native Integration
Text/SMS
Native Integration
Auto Resend One-off Email to Unopens
Yes
Multiple SMTP Providers
Yes
Configure with Google Apps API Mail
Yes
Time Zone Segmentation
Yes
Visual Email Templates
Yes
Visitor Tracking (cross-domain)
Yes

Email Workflows (with goals, triggers, if/then, delays, exits)
Partial
Visual Workflow Builder
Partial
Auto Resend One-off Email to Unopens
No
Multiple SMTP Providers
No
Configuration with Google Apps API Mail
No
Visitor Tracking (cross-domain)
No
There's more to Aritic PinPoint
Aritic PinPoint has limitless possibilities with an enriched feature set. Explore and experience the best of marketing automation from a single dashboard. Build a relationship with your customers or clients and unlock new avenues of growing your business.
Since we have detailed comparison charts on Aritic PinPoint vs. Eloqua and Aritic PinPoint vs. GetResponse, we decided to highlight the unique features available in Aritic PinPoint but not in Pardot.
Pardot (or Salesforce Pardot) is a popular name when it comes to marketing automation and CRM. However, there are many marketing automation features that are still not available in Pardot despite being a popular name. Features like email workflows, visual workflow builder, and email bounce monitoring are partially available unlike in Aritic PinPoint where you can leverage the full potential of these features.
Other features absent in Pardot include:
Partner integration for Direct Mail and SMS (Native integrations available in Aritic PinPoint for these)
Time zone delay email sending
In-app messaging
Auto resend of one-off emails to unopens for re-engagement purposes
Cross-domain visitor tracking
Another prominent difference is that Pardot users cannot opt for a free trial or go for a monthly contract when it comes to their billing cycle.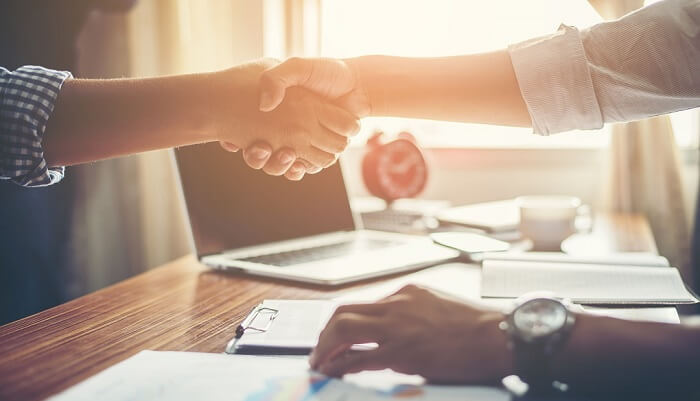 Automated Email Marketing
Pump up your email marketing campaigns with Drip Email Sequences, Autoresponders, Advanced List Segmentation and Dynamic Content. Automation is the first step to a successful email campaign.
A/B Testing
Know what elements will yield the maximum results by testing each and every component of your marketing strategy. Be it your landing pages or email templates or the CTA buttons- Test before you implement
Progressive Profiling
Gone are the days of making your leads fill in long forms at one go. Opt for Progressive Profiling and let your leads fill in information at their own sweet pace. After all, customers come first
Social Media Integration
Bring the best of social media platforms to your marketing strategy. Connect with your target audience, retain your existing customers and re-engage those lost contacts through social media integration
Account-based Marketing
Pay extra attention to leads that are ready to become your customers. Design separate nurturing strategy to quickly convert these leads. Targeted marketing approach is the key to great branding.
Lead Scoring
Identify the most potential leads with lead scores. Why spend time on those that will never convert? Use lead score to spot the sales-ready leads instantly