Aritic PinPoint for your Healthcare marketing automation needs
Use Aritic PinPoint's customer mapping techniques to connect with your patients faster and provide healthcare needs on time. Understand and implement modern marketing practices to acquire and retain patients and physicians. Create effective marketing automation campaigns that touches all the core areas of your sales funnel and utilizes prospect information to make marketing communication relevant.
Map your customers' digital journey
Increase retention rates by mapping your customers' entire digital journey from day one. Create rich patient personas to effectively nurture and engage them. Communicate with your customers to understand their mindset and devise a marketing communication plan based on their interests and emotional needs.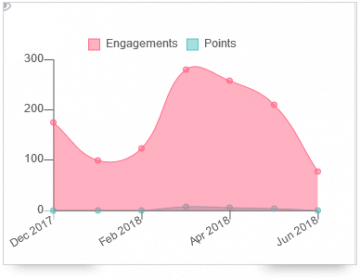 Omnichannel marketing approach for consistent user experience
Assign lead scores based on each activity and buyer's stage of your customers. Track the activities of existing customers as well as anonymous visitors to retarget them with relevant ads and marketing messages. Adopt an omnichannel marketing approach to offer consistent customer experience across multiple channels.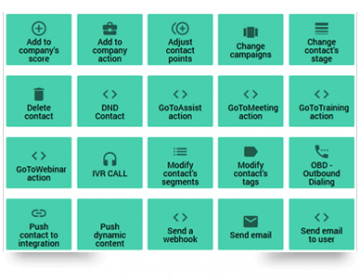 Effective marketing strategy to educate patients time-to-time
Use Aritic PinPoint's automation platform to acquire and continuously nurture with healthcare contents. Engage existing customers with updated information, create automated email workflows that are triggered by customer actions, and personalize all marketing messages based on user interest and behaviour.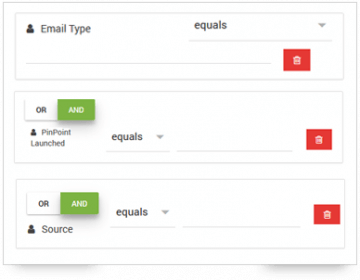 Streamline your marketing efforts to impact your overall ROI
Monitor your marketing campaigns to understand what works and what doesn't. Put more focus on building a relationship with your customers while Aritic PinPoint streamlines your marketing tasks. Improve your overall ROI by careful analysis of marketing analytics reports, patient profiling, and optimizing your marketing activities to achieve higher conversions.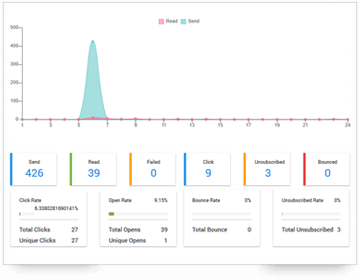 Create a unified customer experience through multichannel marketing approach
Get a 360-degree overview of each customer and create a unified profile for them to target with relevant marketing messages. Devise a multichannel marketing strategy to keep the communication going even when your customers are switching between multiple channels. Provide instant healthcare updates, medical information, physician details based on previous appointments, reminders for checkups, smooth transaction options, and keep them engaged even if they are not browsing through your application.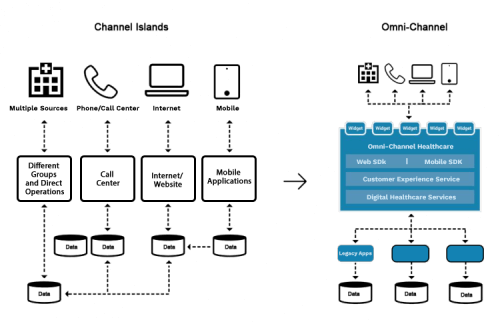 Automate your customers' journey
Help your customers to proceed from the awareness stage to the decision stage with relevant content marketing, email campaigns, push campaigns, and mobile targeting. Automate your customer's journey based on their behavior and buyer's stage.
Send automated reminders to your customers
Schedule auto-reminders for next appointments, missed appointments, available medications, pending bills, et al. Use multiple data source to tie together all information in one place to automate these tasks.
Dynamic segmentation for improved campaigns
Auto-segment your customers based on their past medical appointments, upcoming medical needs, website and in-app behaviour, events, demographics, and buyer's stage. Nurture each customer based on their segment.
Offer all important healthcare information in one place
Starting with the list of physicians to hospitals and medical centers, give your customers everything they need during their hour of need. Divide your database based on locations and medical departments for easy access. Be your customers' guide to a good health.
A compact marketing automation solution for healthcare consumers and physicians
Unified lead profiling for targeted and retargeted marketing campaigns
Offer immediate medical help with instant connection with available physicians
Keep your customers updated about various healthcare benefits
Happy Customers Around The Globe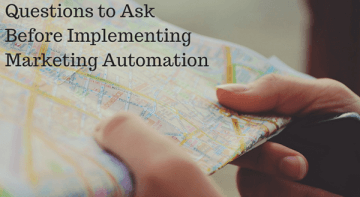 21 Marketing Automation Questions to ask before Implementation
Here are 21 Marketing Automation Questions to be asked, as marketing automation has created a paradigm shift in the field of digital marketing. Continue Reading..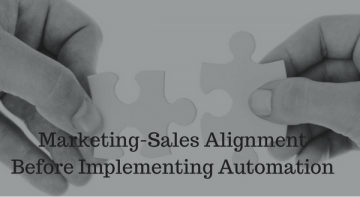 Marketing-Sales Alignment Before Implementing Automation
Marketing-sales alignment can increase revenue by 208% if implemented properly. Communication is the biggest challenge in marketing-sales alignment. Continue Reading..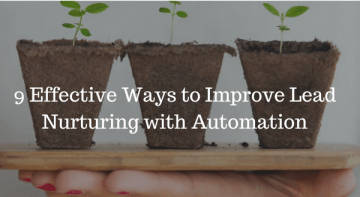 9 Effective Ways to Improve Lead Nurturing with Automation
Lead nurturing without automation is as vague as drawing sketches in the water. With proper segmentation and automation, effective lead nurturing can happen. Continue Reading..