Build insightful and long-lasting patient relationships
Create a unified patient experience platform for your healthcare center with Aritic PinPoint's unique automation features. Gain insights into your patients' problems and deliver on-time resources to build a long-lasting relationship of trust and real-time medical assistance. Design campaigns that deliver ROI and reduce appointment drop-offs.
HIPAA Compliance
Aritic is designed for HIPAA compliance right from the ground up with a series of features such as data encryption, security and authorization measures to safeguard and protect your patient data.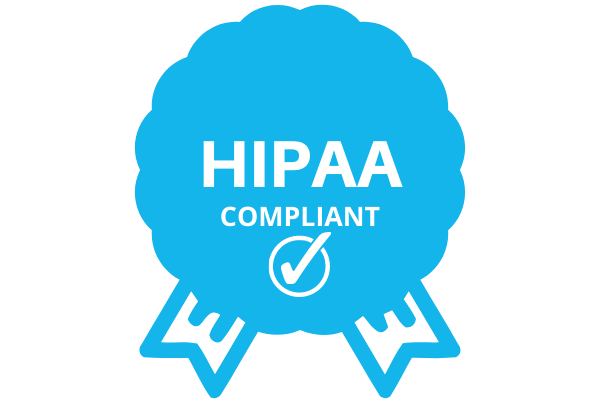 Everything you need to know about your patients
Keep track of their activities and also retrieve data from other healthcare management tools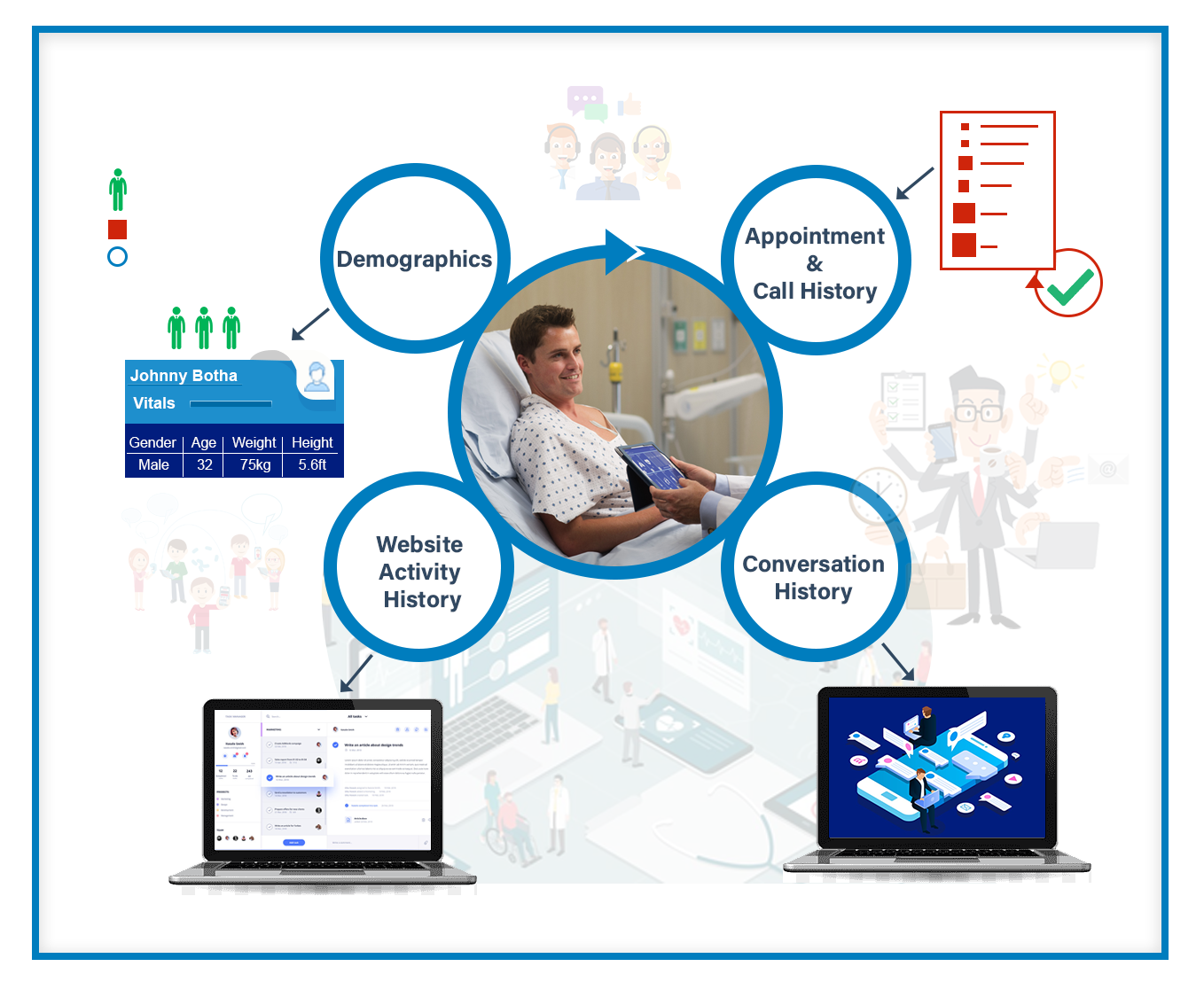 Get Patient Profile with 360-Degree View
With our healthcare Marketing automation tool, you can build a 360-degree patient profile that includes information like demographics, behavioral data, appointments & medical records. Seamlessly integrate your healthcare CRM, so you always have access to your patient's information at your fingertips.
Smart Automation and Segmentation of Patients
Maximize your resources, and save time. It's time to set up your practice for the future. Easily manage all your communications with patients and stakeholders on one dashboard. Automate appointment bookings, remind patients of upcoming events, and segment your audience based on their preferences, conditions, and past diagnoses.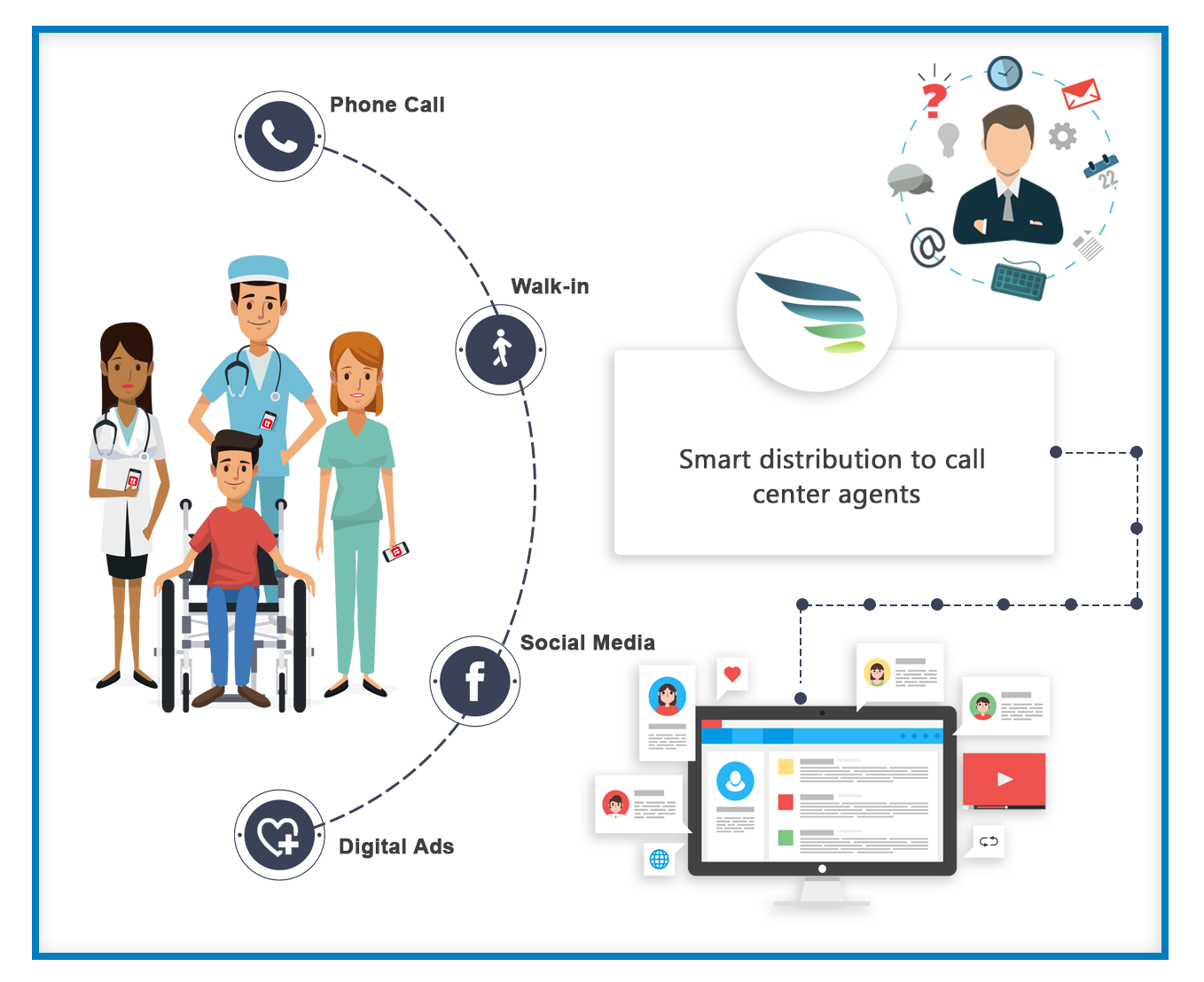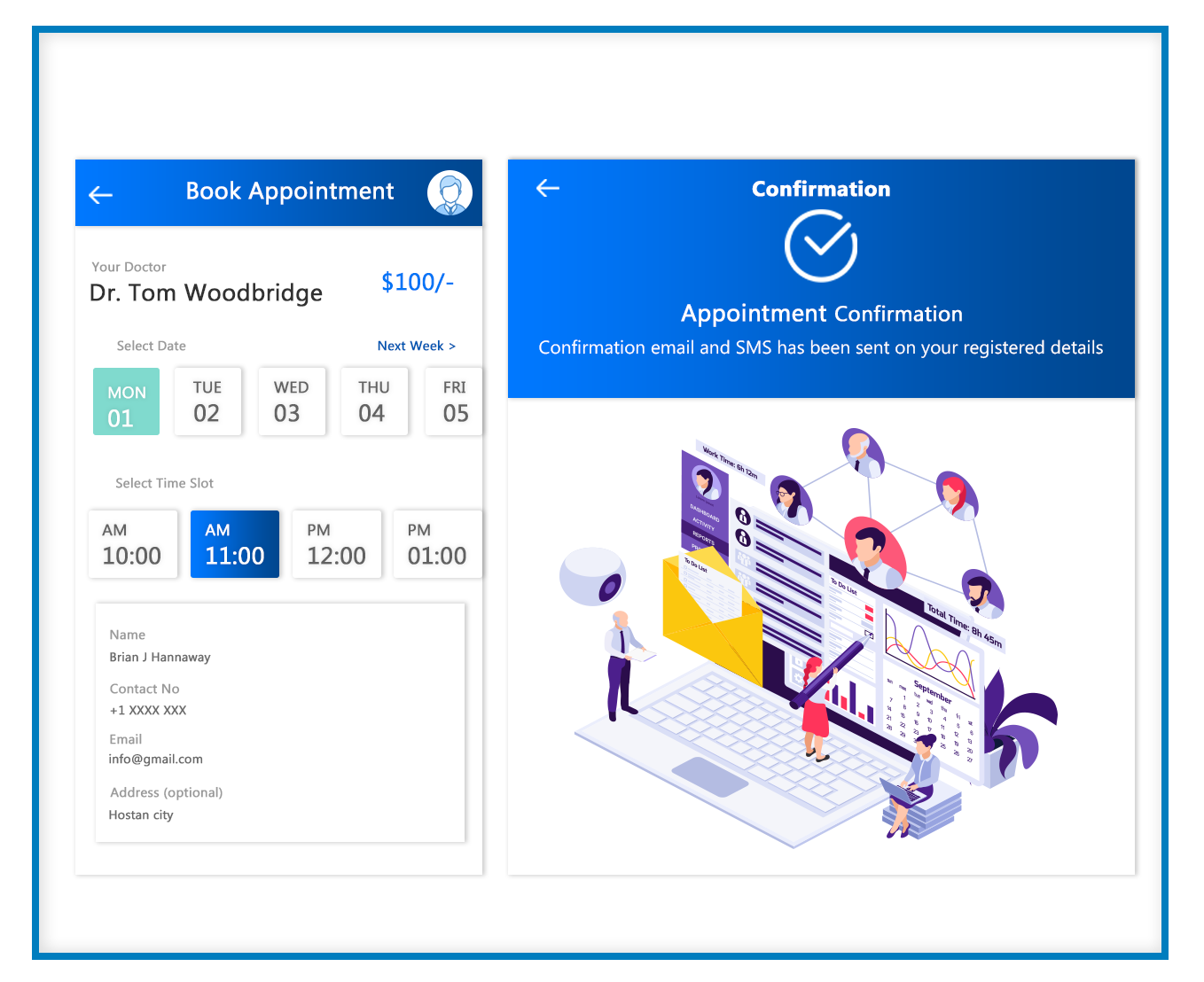 Patient Family Account Management as a Unit
We're here to support the work of a busy doctor or hospital staff by organizing a patient's family members as a unit. Keep track of their preferences and manage their appointments more quickly, and create a more consistent experience. Know what's happening in real-time with notifications for upcoming appointments or hospitalizations.
Blend Your CRM with your healthcare tools
Easily integrate your healthcare CRM and crucial healthcare tools with our Marketing Automation software as a single-engine to provide you with a complete end-to-end service, from Patient Profiles to Account Management, Personalized Patient Communication and more.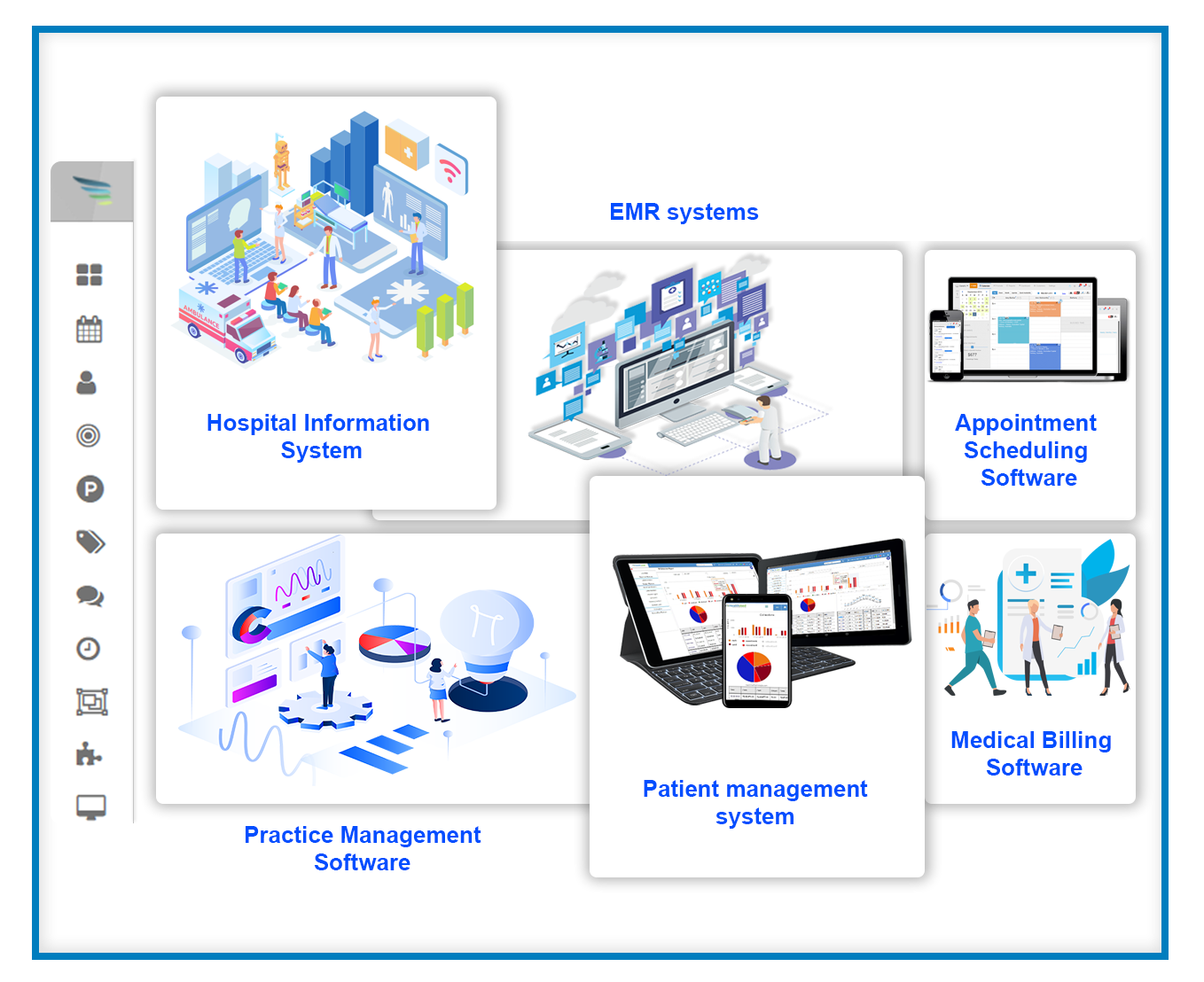 Utilize this information to improve the patient experience
Keep appropriate patient communication rolling at each and every stage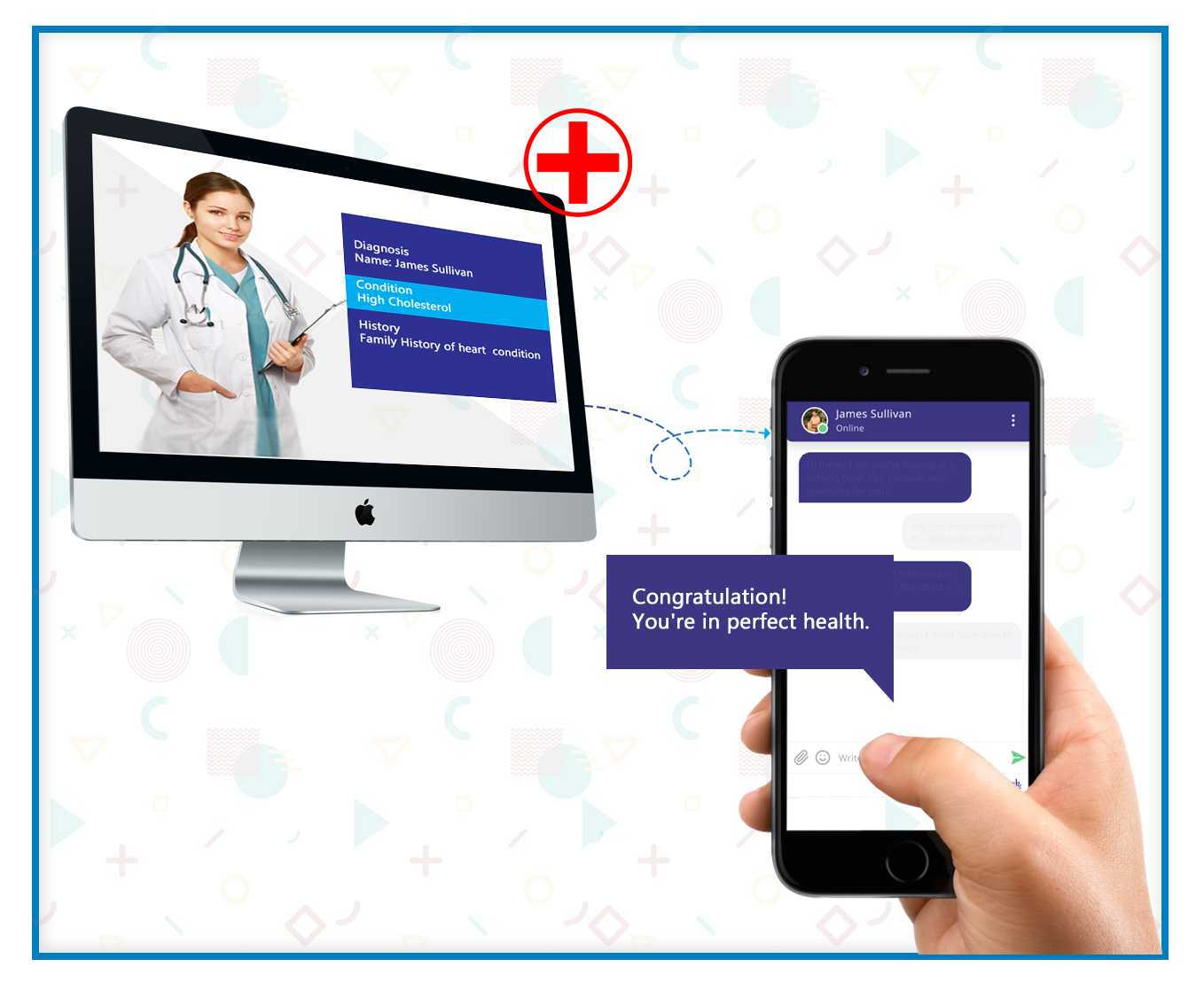 Smart Prediction of Patients' Needs
Aritic is designed to help you predict your patients' needs and what a patient might need (or want). It can be anything from an appointment reminder to a lab test reminder... Or even an appointment suggestion for certain health benefits that are not offered by the practice!
Easy to Track Patient Details
No more forgetting your patient's details—with our Marketing Automation Tool, you can store their contact information and see their medical history at a glance. So the next time you need to reach them about a new medication or appointment reminder, you'll have everything you need!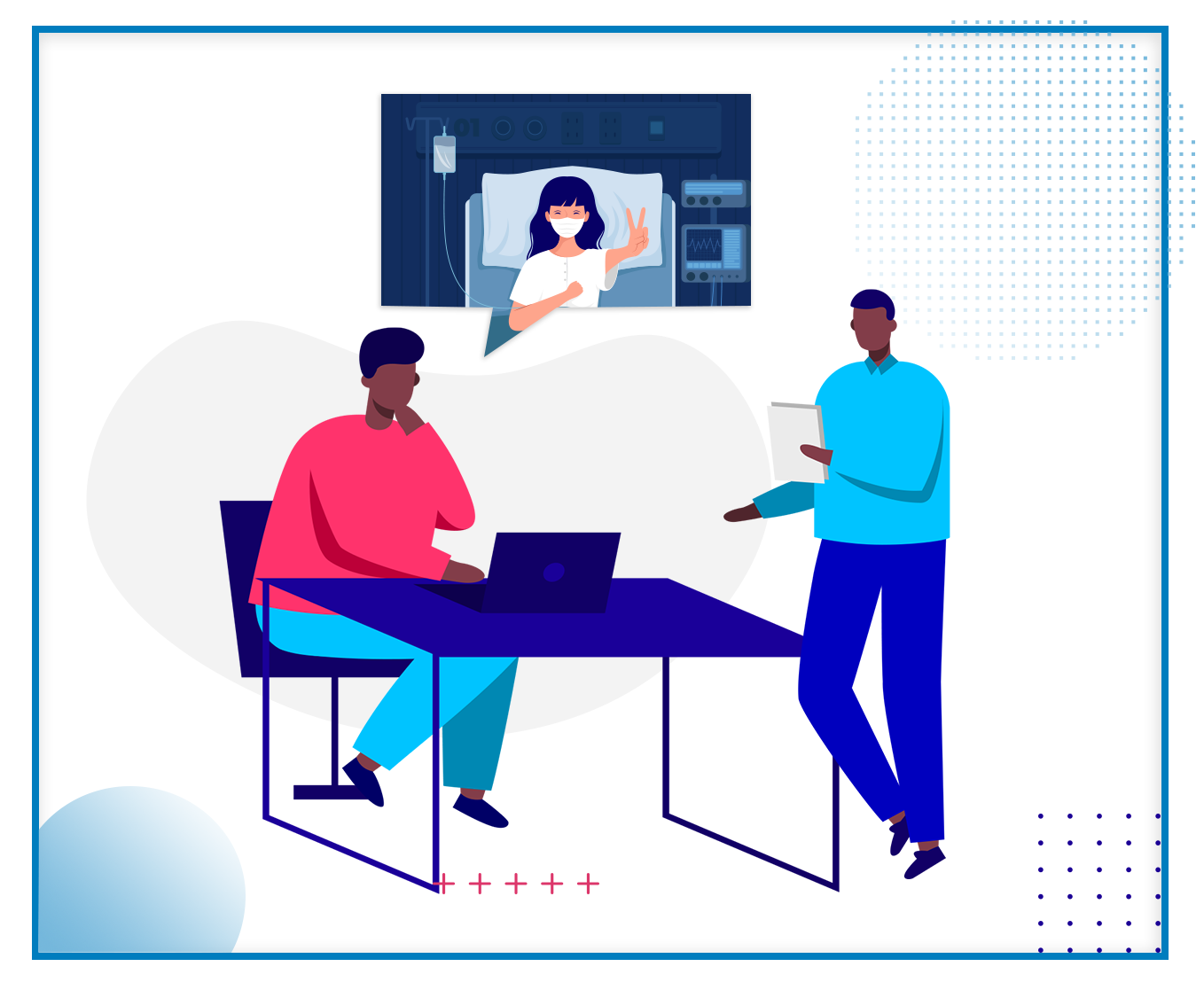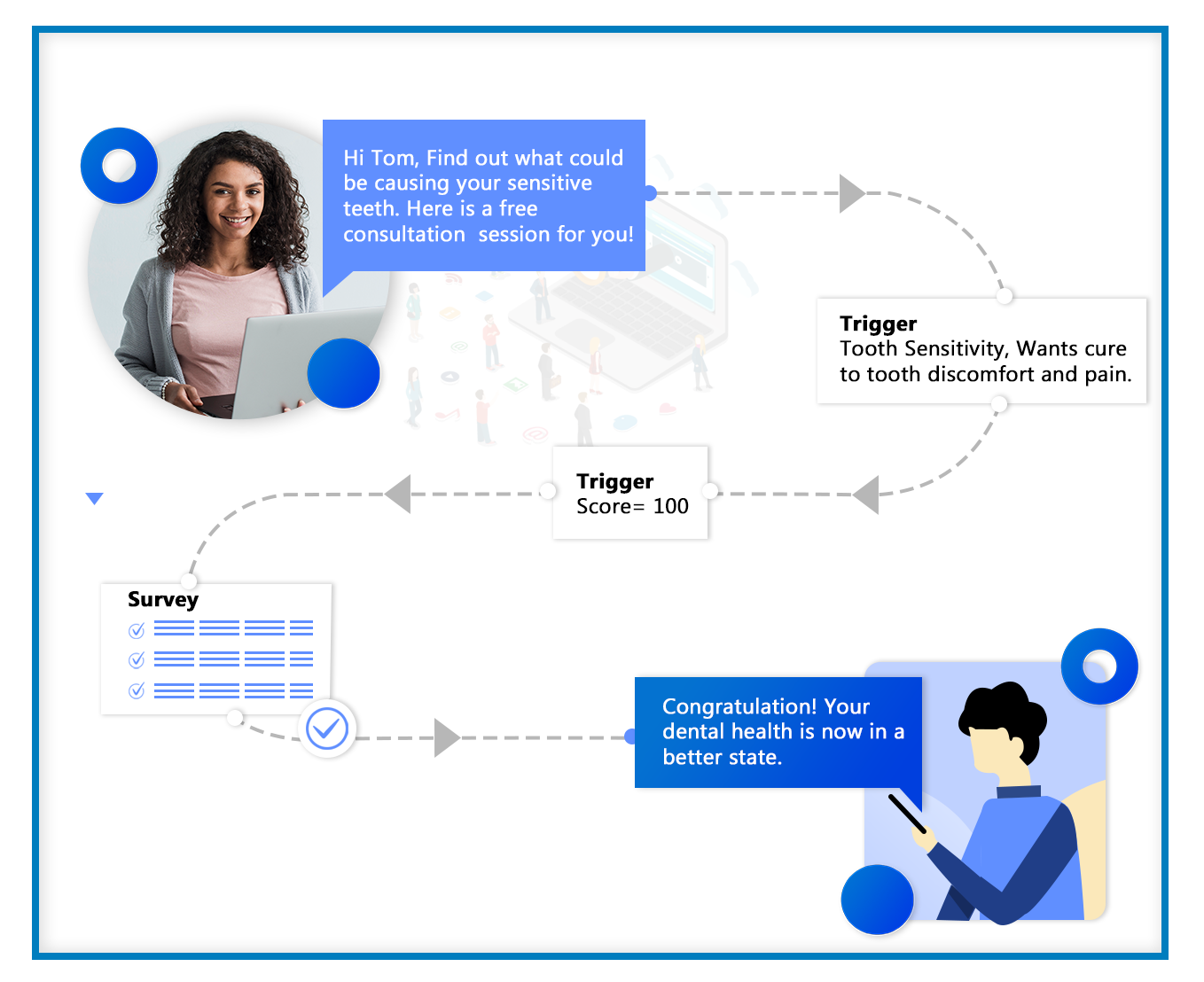 Stay Top of Mind with Personalized Communication
Aritic is the enabler of automated patient education and communication solutions. It's time to focus on what matters most to your patients. With Healthcare Marketing Automation, you can maintain personalized attention in patient communication while reducing costs.
A complete front-end healthcare automation solution
Develop an easy and efficient patient care culture with Aritic
Call Center Executives
Connect call centre agents to doctor's schedules and patient history for providing fast and accurate service to the patients. Look up patient history, book appointments, send messages, and follow up on missed appointments all in one place.
Care Management
Aritic enables Patient-centric care management by freeing up time for managers and heads to work on patient experience issues by automating tasks like appointment reminders, and other administrative work.
Front-desk Executives
Easy to manage patients records, registrations, appointments by automating the entire process from registration to check out. From scheduling bookings to tracking patient feedback - we've got you covered with all the latest features.
IT Teams
IT teams can effortlessly connect all your essential systems like EMR systems, patient management systems, Hospital information systems and make sure that everything runs seamlessly for you and your staff. From streamlined onboarding to ongoing support, you get everything your IT needs.
In-center Doctors
Aritic's mobile app for doctors offers in-center doctors a simple and intuitive interface that helps them efficiently manage their day. They can view, cancel or reschedule appointments remotely, saving time and thus create an efficient patient care experience.
Reduce Cost Of Care
Whether it's patient acquisition or retention, our marketing automation software will help you save money in the long run. We'll also show you how much revenue you're missing out on by not advertising enough - so it's a win-win!
Implement Automation to Streamline Operations and Increase Efficiency
Manual tasks can be automoted to lower operational costs
Easy to Use Patient-Doctor Mapping System
Address the problem of enormous patient-doctor mapping with automated tools. Automatically map and connect your patient to doctors without any hurdles. All you have to do is get a detailed view of patient activity, so you can connect them with the appropriate doctors that match their needs. Eliminate the need for hours of research and wasted time because we've got the right tools for you.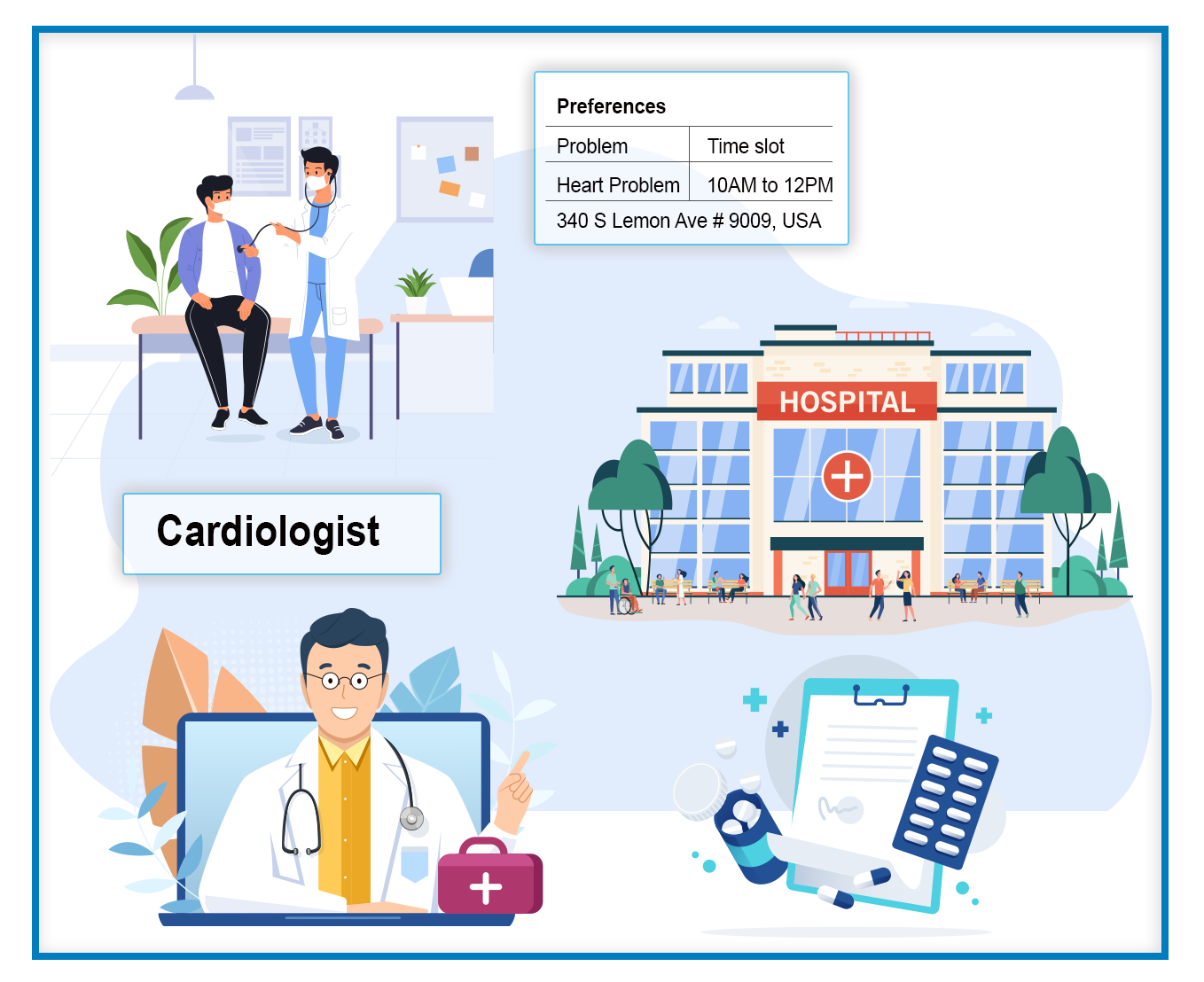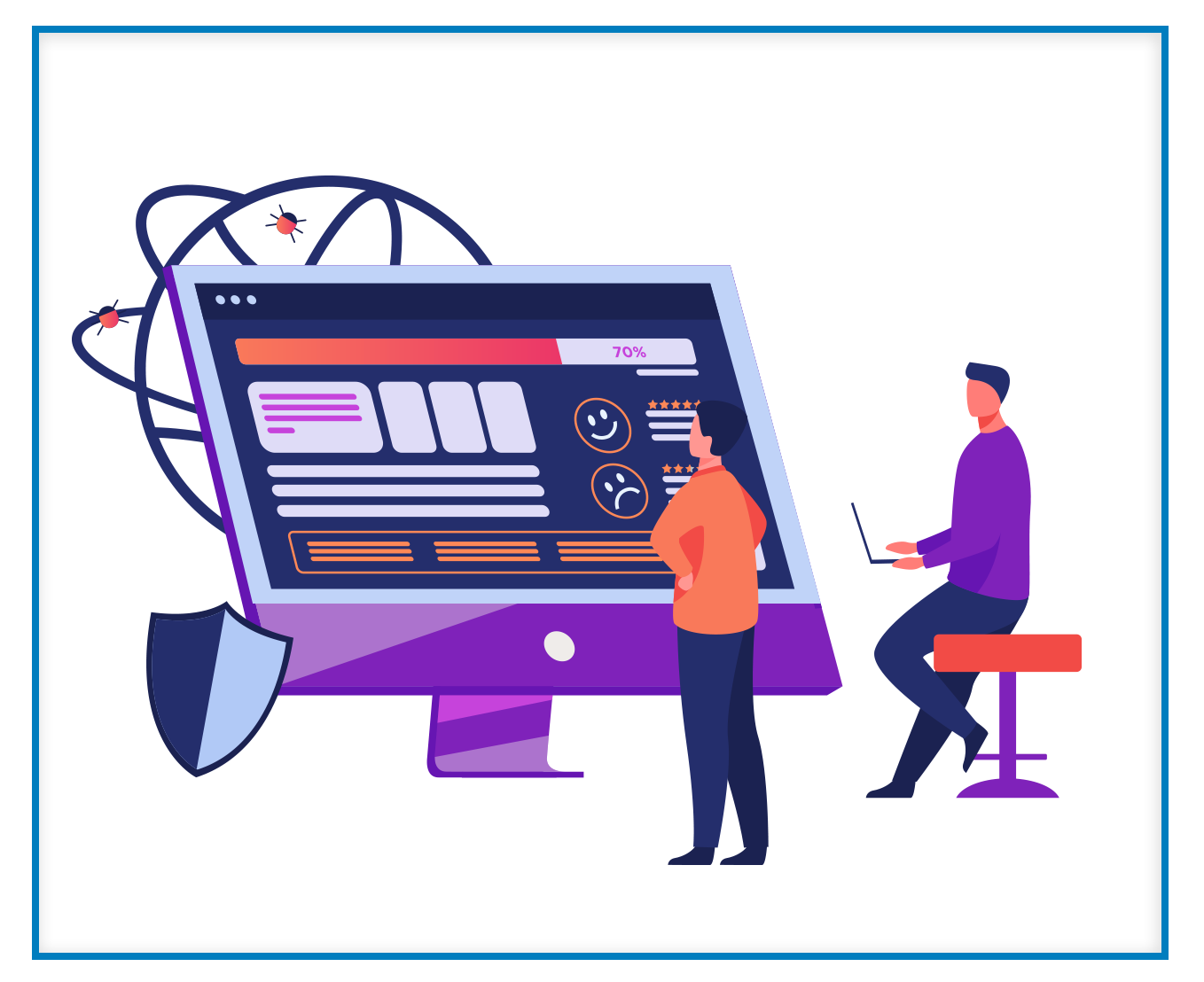 Listen and Act on Patient Feedbacks
No more worry about compliance risks and manual data entry - Aritic allows you to automatically collect more accurate feedback from patients without having to do any extra work. With automated patient feedback collection, you'll be able to hear what your patients are saying and respond to their needs. As a result, gain better insights and stay ahead of the competition with actionable data.
Optimize Your Operations to Meet Patient Demands
Aritic helps you maximize the operational efficiency of your healthcare organization with its advanced automation features, including predictive lead management and automated workflow management. It enables you to minimize any gaps or hiccups pertaining to appointments, doctor unavailability, late cancellations, or no-shows, allowing you to manage all crucial activities effectively.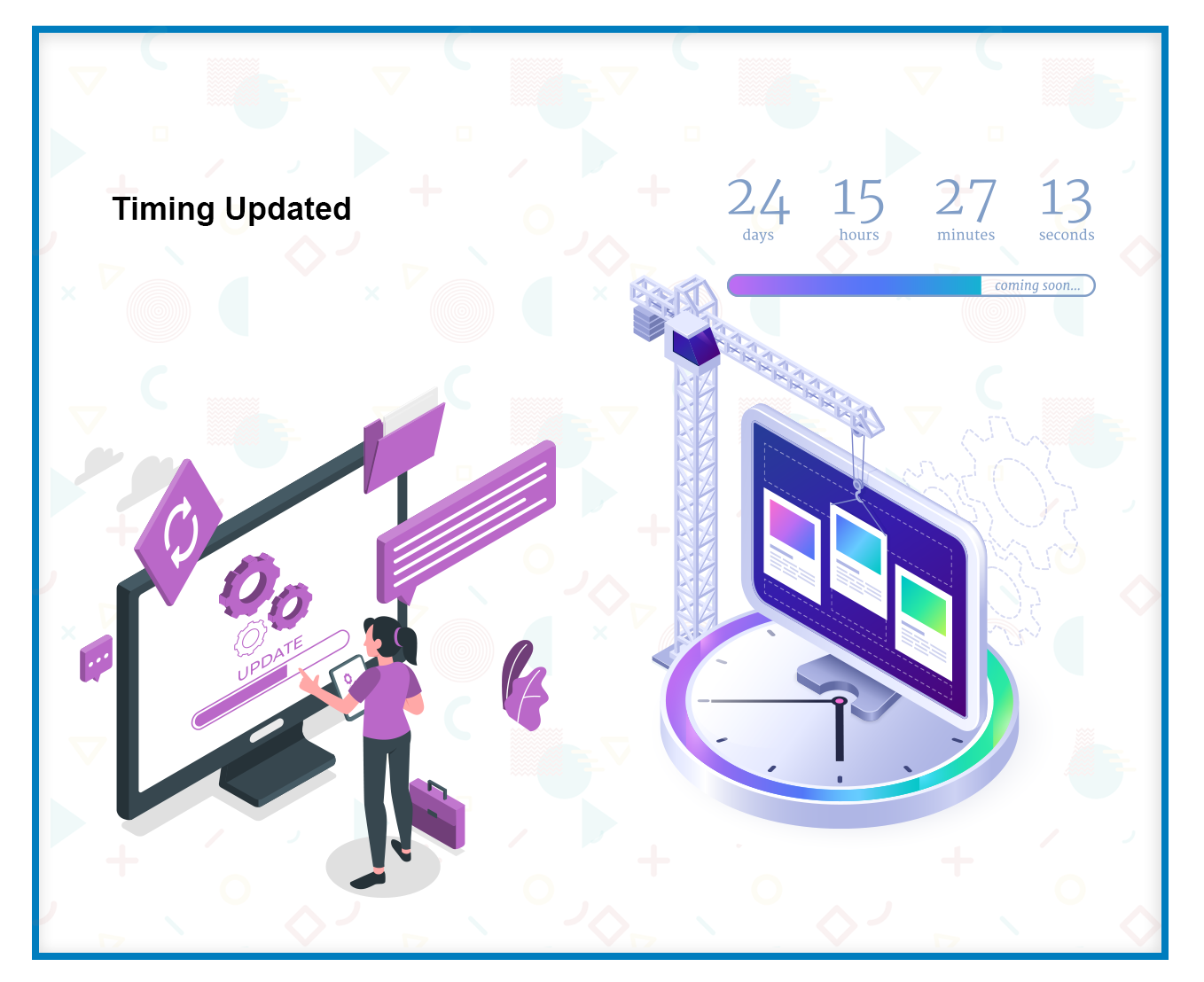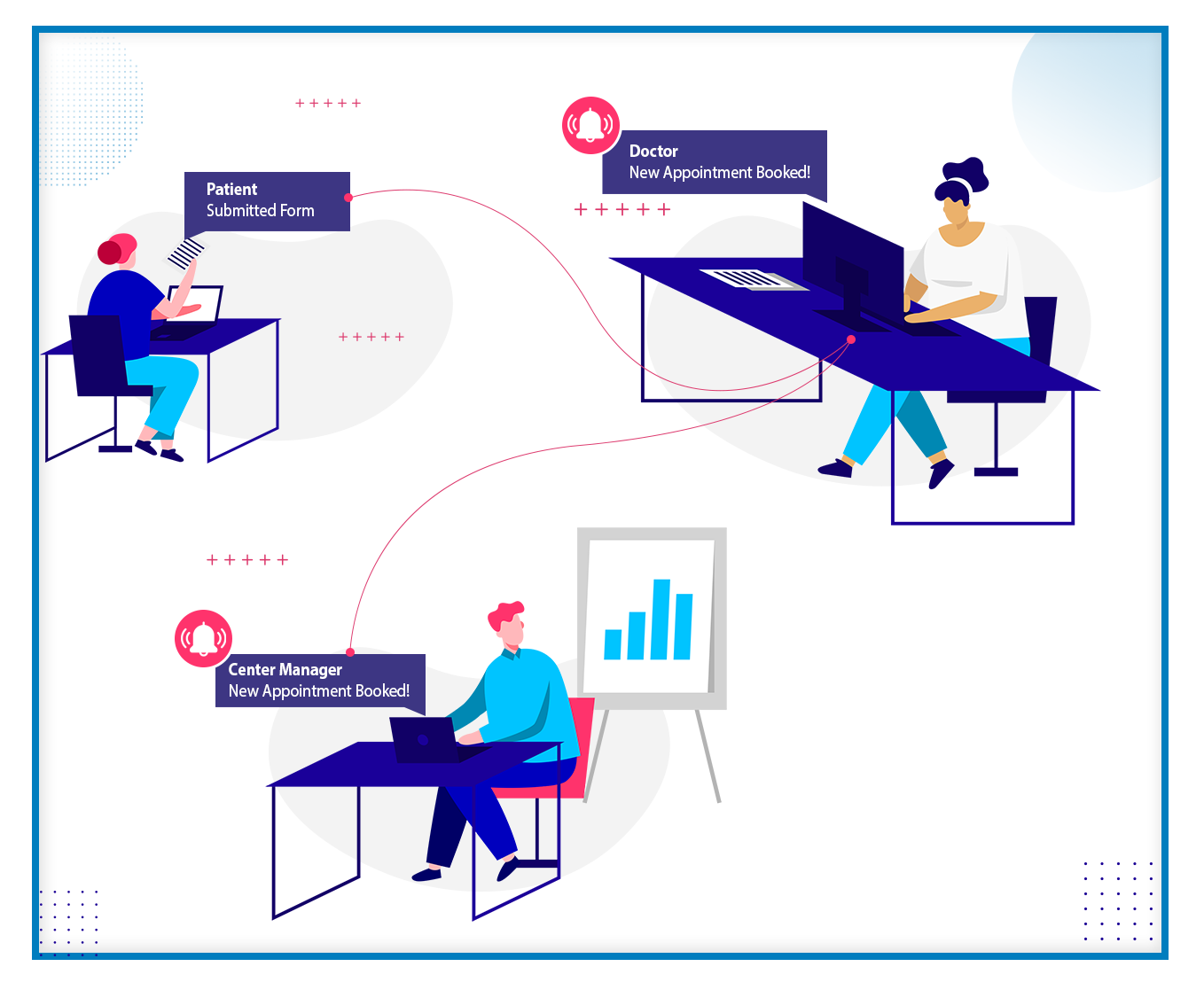 Synchronize and Automate Appointment Bookings
With an automated mapping system, you can automate appointment booking and help patients navigate their next appointment depending upon location, doctor, and other patient preferences. Synchronize appointments right from the Appointment Planning app to Aritic, making it easier to track appointments for both the doctor and the care executive. Get prompt notifications of any changes or cancellations to ensure fast action.
Utilize Your Healthcare CRM More Precisely
Use your healthcare CRM to eliminate errors in healthcare records and information by following up with patients or identifying those who might need help in the future. Aritic also predicts what your customers might need so you can offer them the right information at the right time.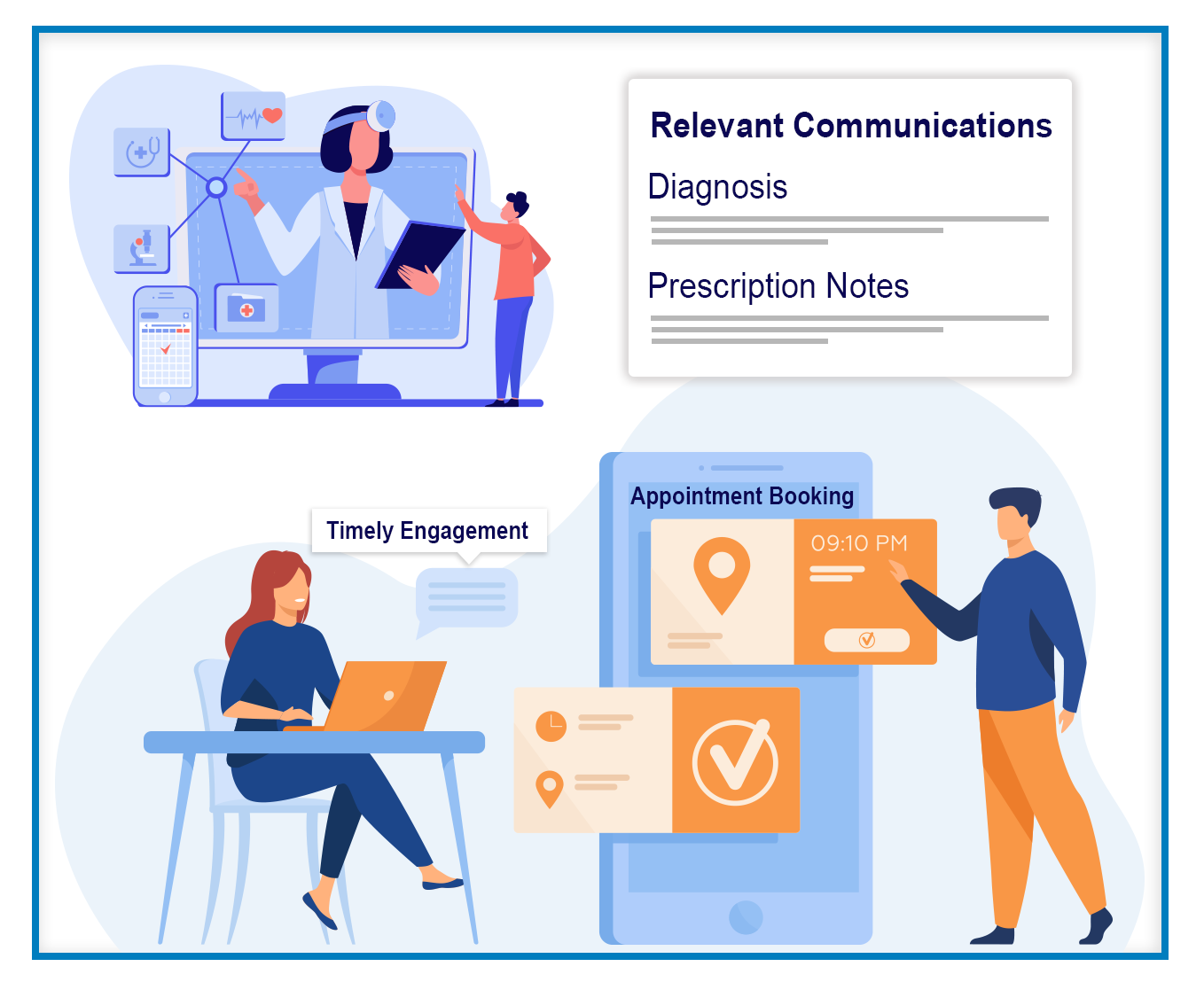 Design personalized patient experience healthcare platform
Acquire new patients and doctors, retain existing ones, and drive automation campaigns to deliver patient satisfaction and positive reviews for doctors
List doctor reviews on patient portals and in automation campaigns to create a relationship of trust with your patients
Patient Satisfaction
Generate reports on patient satisfaction every single time they come to your healthcare center for a checkup
Offer 24/7 assistance
Be available on call or chat for your patients and doctors to communicate and resolve any issue at any given time
In-depth and Comprehensive Reports
Monitor your hospital's performance by getting reports on in-depth data like revenue attribution reports, team performance reports, and patient satisfaction patterns
Acquire and retain your patients with real-time communications
Increase patient engagement with on-time and relevant communications. Stay connected to your new and existing patients and doctors to administer and monitor their behaviour. Enable automated coordination of patient requirements and doctor availability seamlessly to create a smooth patient experience platform with Aritic PinPoint.
Over

15

+ Healthcare Centers trust Aritic
The world's most innovative and patient-centric healthcare platforms are growing with Aritic. Connect with us.





Want to Improve your healthcare marketing ROI?
Big or small, we have marketing automation features tailored for your healthcare center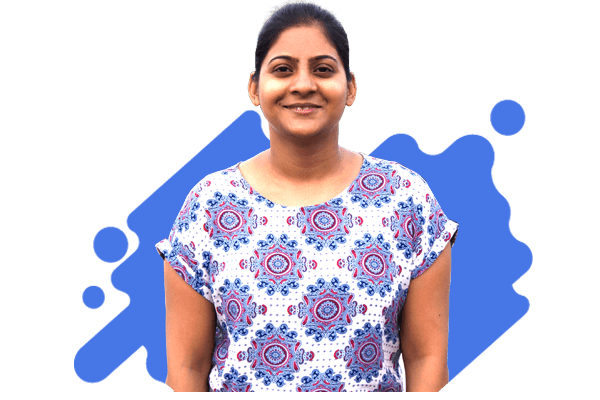 Related Blogs
Blog on Marketing, Sales and Customer Support Management