Acquire and engage right customers
Did you know a marketing automation software can improve your lead quality, speed up your conversions and simultaneously bring your marketing-sales team together? Aritic PinPoint does all of this and more. Acquire new leads, capture lead information smartly, nurture them, and create conversions. Enhance your automation campaigns with Aritic PinPoint to bring in the right customers, build real-time personalized relationships, converting the hottest leads, and measuring your performance all along.
A marketing automation software that fits your budget, you ask? We have it sorted for you.
Your road-map to a lucrative and behaviour-driven Marketing Automation
Email Marketing Automation
Engage customers in conversations that are relevant and personalized. Create responsive email campaigns quickly with the Campaign Builder and connect with your customers instantly.
Detailed email campaign reports
Trigger smart autoresponders
Use multiple SMTP servers for higher inbox placement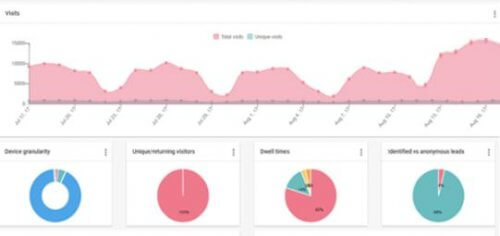 Mobile Marketing Automation
Deliver relevant engagement content and engage your mobile users with cross-channel marketing experiences from a single unified platform. Reach out to your customers based on their customer profile.
Landing Pages
Create interactive landing pages and attract your potential leads. Include smart forms, videos, and GIFs to engage more with your leads real-time. Build your landing pages seamlessly with the WYSIWYG builder.
Lead Management
Make yourself visible in your buyer's path and make them aware of your presence. Attract the top-of-the-funnel traffic with targeted campaigns, and capture lead information with smart forms.
Social Media Automation
Integrate social media marketing into your marketing strategy and engage with your customers across multiple channels. Acquire new customers, resolve customer queries, encourage referrals and more.
Your ticket to personalised B2B relations
Create marketing automation campaigns for your ideal prospects, nurture them across multiple channels and devices, and push them down the marketing-sales funnel for better conversions. Manage your lead effectively to identify the potential leads, improve marketing-sales alignment, and boost your overall ROI with Aritic PinPoint marketing automation tool. Integrate with a wide range of CRM, CMS, websites and mobile apps, and social media platforms for better engagement, brand awareness, brand positioning, and higher ROI with the ideal marketing automation software.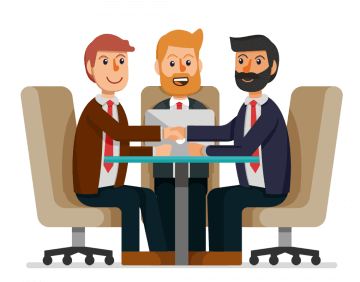 Advanced Lead Tracking Technology
Catalyse your revenue inflow with the advanced marketing technology available with this marketing automation tool. Advanced tracking includes anonymous lead tracking, browser fingerprint-based tracking and more.
Web behaviour tracking
Social media tracking
Anonymous tracking
Browser Fingerprint-based lead tracking
Multi-channel marketing
Acquire and engage the right customers across multiple channels like SMS, push notifications, emails, landing pages, social media, and mobile. Track and monitor customer activities for behaviour-based marketing.
Analytics and Reports
Backup your credibility with detailed marketing reports and analytics. Know how your investment has triggered optimum results. Make decisions that are data-driven that delivers the highest ROI.