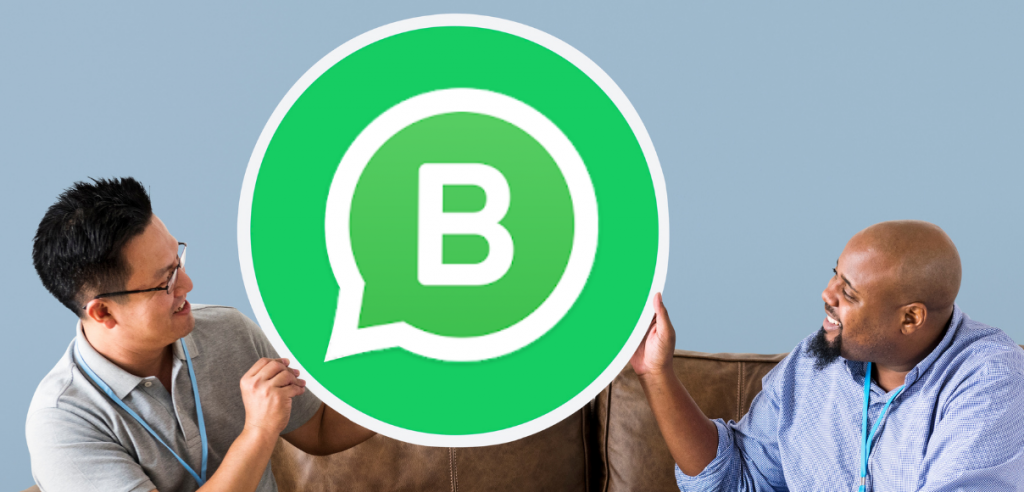 As a business, you need to be as creative as possible with your WhatsApp marketing strategy. How will you reach potential customers? And how will you build relationships with existing ones?
Technology can help! With the power of WhatsApp, you can now reach the vast majority of the world's population with an affordable and highly engaging platform.
WhatsApp Business is one of the most powerful tools that businesses can use to market their brand and amp up their marketing efforts. WhatsApp for business is effective because it allows you to connect with customers in an authentic way without worrying about any restrictions or limits.
The importance of the WhatsApp marketing strategy isn't overstated when it comes to business success these days and it only gets catapulted when brands use WhatsApp for business. This article will discuss why this platform is vital for businesses of all sizes, especially small business owners, and how they can make the most out of this popular chat app in terms of business promotion and consumer engagement.
What makes WhatsApp a good marketing tool?
Businesses always look for new marketing channels. In fact, business owners are very eager to try the latest social media channels and technology trends because they want to bring their brands closer to customers and generate more revenue from these platforms.
The latest trend in digital marketing is WhatsApp Business mobile app. It has become one of the most preferred messaging apps across the globe.
WhatsApp is a fast-growing messaging service that is used by over 2 billion people worldwide. It's free to download, has no advertisements, and doesn't cost anything to use.
Click To Tweet
Not only do you get the chance to send messages and make calls, but you can also create groups for up to 256 members and broadcast messages instantly to them via your phone number or WhatsApp account. As a result, WhatsApp is giving marketers a new and valuable channel for messages and conversations that can help them build relationships with prospects, customers, and employees.
Businesses can use WhatsApp marketing strategy to offer promotions, interact with their customers, and provide customer service. In addition, WhatsApp messages are delivered instantaneously to the recipient's device, which means there's no need to worry about delivering messages on time or finding someone's contact information. The app also allows users to send multimedia content in addition to text messages. Certainly, these reasons are enough to prove why Whatsapp is becoming a good marketing tool.
Why use the WhatsApp for Business app versus the regular WhatsApp app?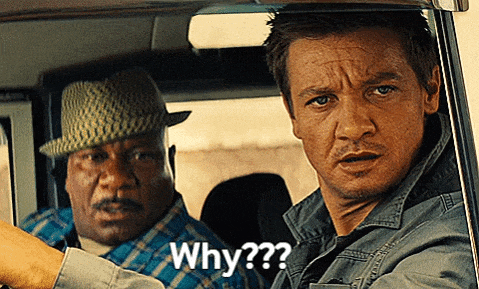 Whatsapp now provides two versions of its instant communication app: Whatsapp Business and regular Whatsapp!
When you are on the regular WhatsApp, your customers can just send you messages with the links to products or services. Then, if there is a problem with the product or services, you can contact them. As a result, you can get feedback, customer satisfaction reports and ask for more information from them.
While WhatsApp is a free app that makes it very simple to have a conversation with customers, many businesses don't know that it also has a business app. The business app provides you with certain advantages that you may not have expected. So, if you do use the WhatsApp marketing strategy, you should know the benefit of having a business app.
But, a question arises: why should you use the Whatsapp Business app for your WhatsApp marketing strategy?
---
Still Not an User of Aritic PinPoint Automation?
---
Here you go-
WhatsApp for BusinessWhatsAppDesign & Platform
Developed using the Erlang programming language. However, the design of the platform is the same but the logo is different from each other.
Design & Platform
Developed using the FreeBSD operating system. However, the design of the platform is the same but the logo is different from each other.
Security
Features end-to-end encryption for messages.
Security
Features end-to-end encryption for messages.
Messaging Capabilities
Free to send unlimited messages of any format (audio, video, or file attachments)
Allows broadcasting messages to up to 256 contacts in one go.
Messaging Capabilities
Free to send unlimited messages of any format (audio, video, or file attachments)
Allows broadcasting messages to up to 256 contacts in one go.
User Profile
Whatsapp business account displays extended business profile such as business name, business category, website link, business description, location, and working hours.
User Profile
WhatsApp profile displays only profile name, about section, display picture, and phone number.
How can your company profit by using WhatsApp Marketing Strategy?
WhatsApp is popular because it offers instant communication, which is convenient for people. It has support for text, photo, video, audio messages, and above all the automated messages. Whatsapp marketing is a form of digital marketing that uses WhatsApp's popular messaging app to communicate with potential customers.
If you are an e-commerce company, you can benefit from using marketing services on WhatsApp Business because you will be able to target specific audiences by region or interest. For example, suppose you are advertising an app sale in a particular area of your country. In that case, you could send one message about the sale to those in the area and another message with a link to your store's website with details on how they can take advantage of the promotion.
There are many benefits of using this WhatsApp marketing strategy to promote your business, such as:
-It has a high engagement level. Over 2 billion mobile phone users use WhatsApp on a monthly basis, and there are more than 100 billion messages sent and received between people each day!
-It's cost-effective. Sending bulk messages on WhatsApp can be up to 90% cheaper than other marketing channels like email and SMS text messaging while still reaching a vast audience.
-It's very easy to use. It doesn't require complex setup or ongoing maintenance like email marketing or blog content.
-Its reach extends globally. So you don't need to worry about your target audience demographics.
Reasons to Consider Adopting WhatsApp Marketing Strategy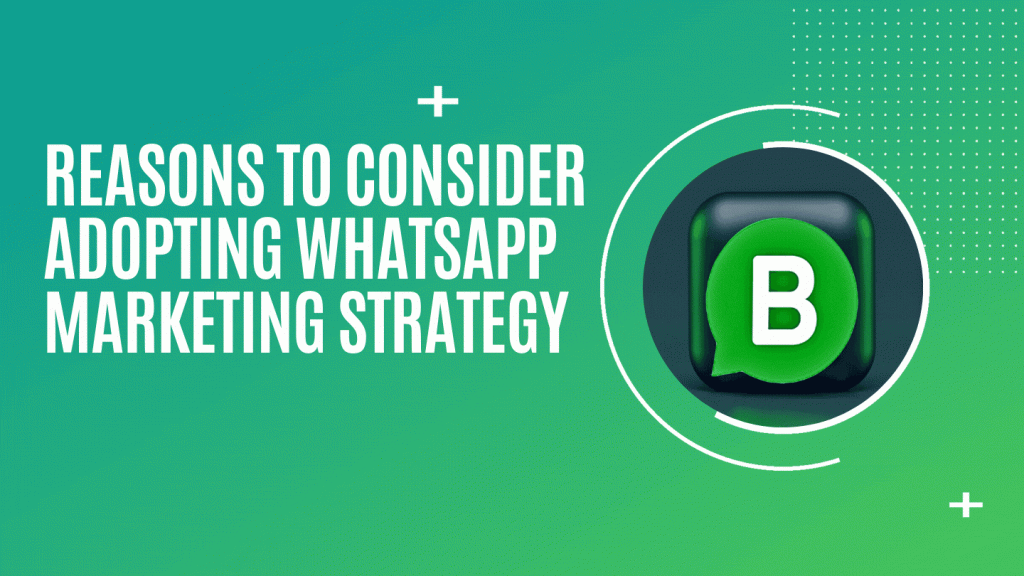 Now, still, if you wonder as to why bother adopting WhatsApp Marketing Strategy? Then here are a few reasons why WhatsApp is becoming one of the best marketing tools, a lucrative marketing channel, and the only widely used app across the globe.
Create an Engaging Brand Persona for Whatsapp
The first step you should take for your WhatsApp marketing strategy must be creating your brand persona specifically for the WhatsApp platform. Let's call it WhatsApp Branding. For WhatsApp Branding, follow the process of creating an appealing brand persona for your brand on the app aligning your business account. Be sure to build a strong brand presence company with a keen focus on the reputation and perception that you have with your customers.
Today, most businesses are always looking for new ways to stay ahead of their competition. However, if you want to build a strong bond with your audience, you need to connect on a personal level with them. The only way to do this effectively is by creating a unique brand persona for yourself and your business.
Speedy Customer Service
Whatsapp has been a boon for businesses in terms of a marketing channel for targeting WhatsApp users. It has provided them an opportunity to connect with their customers directly and give them instant support. This way, it allows your brand to handle customer queries immediately and provide real-time customer service and support to all your customers to collect customer feedback, build trust, fetch brand loyalty, increase visibility in the market, and reduce customer churn rate.
The top brands in the world are already using WhatsApp marketing strategy for customer support to enhance customer support and propel their customer engagement efforts. The best part is that you can even use the Whatsapp voice calling feature to talk to your customers.
WhatsApp Business API for various organizational requirements
To help businesses stay relevant in the face of ongoing changes, WhatsApp has introduced a new set of APIs that will allow users to integrate WhatsApp into their business to utilize their messaging service. WhatsApp Business API is a great way to deliver instant updates on products or services for organizations seeking to connect with their customers. Previously, businesses could only interact with customers through the traditional messaging platform. However, now they can send automatic notifications to customer contacts saved in their address book or who have recently purchased from them.
Easier to Offer Relevant Content for Free
If you've ever tried online marketing, then you know that it's not that easy. You have to do a lot of things right to get the leads and sales necessary for your business to grow. If you're just starting out, it can feel like an uphill battle. But you can make things easier for you when it comes to growing your business, especially by using the WhatsApp marketing strategy in terms of automated messages, attractive promotion, group messaging, voice and video calls, and WhatsApp status.
The engagement on WhatsApp is way higher than on other platforms that surely enhances brand awareness. It's also cheaper and will help you reach the right audience at the right time. However, if you want to create a brand presence on Whatsapp, you will need to send relevant content specifically catered for your customers and prospects.
Permission-based marketing is commendable
WhatsApp Business offers a permission-based marketing front for businesses looking to communicate with their customers. Permission-based marketing is not new. It has been around for several years, especially in the email marketing space. Marketers who started out with permission-based email newsletters and marketing messages for their products or services are now turning to develop WhatsApp marketing strategy to do the same thing to generate consumer engagement.
Assorted features for various marketing needs
There are a number of ways that companies can use this messaging app for their marketing campaigns, including creating a custom chatbot or using a third-party service. It also comes with an integrated calling facility and voice messaging, which can be useful for companies that want to connect with their customers through phone calls and leave short voice messages. However, the key to a successful WhatsApp marketing strategy is reaching out to your audience in a friendly and informative way at the right time.
WhatsApp is free
The WhatsApp Business app is a free mobile messaging tool that allows companies to connect with prospects and customers in their area or region.
Some businesses are starting to use WhatsApp Business to communicate with their customers. As a result, it has become a useful tool for customer service teams to respond quickly and efficiently.
The main advantage of the WhatsApp Business app is its convenience. First, it lets you send messages without any costs; secondly, it does not require any additional apps, just the regular messaging app you already have on your phone.
To conclude
WhatsApp marketing is making waves all over the world. WhatsApp is the most used messaging service in the world; almost everyone is using it at some point in their lives. One of the most beneficial features of WhatsApp is the fact that it is totally free to use. It allows you to reach out to your customers on a mass scale to also encourage future engagement without needing to pay for the service.
It's easier to do things on WhatsApp than on Instagram or Facebook or other social platforms. For example, even though Instagram has over a billion active users, they won't view or even bother to read your content, and WhatsApp users would instead read your message than skim through the image-heavy posts of Instagram.
But how can you be effective in using WhatsApp marketing strategy for your business? That's where some good business practices will come in, along with the prominence of an automation platform.