Dynamic Content
Show content that aligns with your user's interests and behavior with Dynamic Content
Dynamic Content
Show right content using dynamic content
Engage your customers with the right content at the right time always. Use dynamic content (or HTML content) to trigger personalized engagement with your landing pages, forms, emails, and other marketing messages.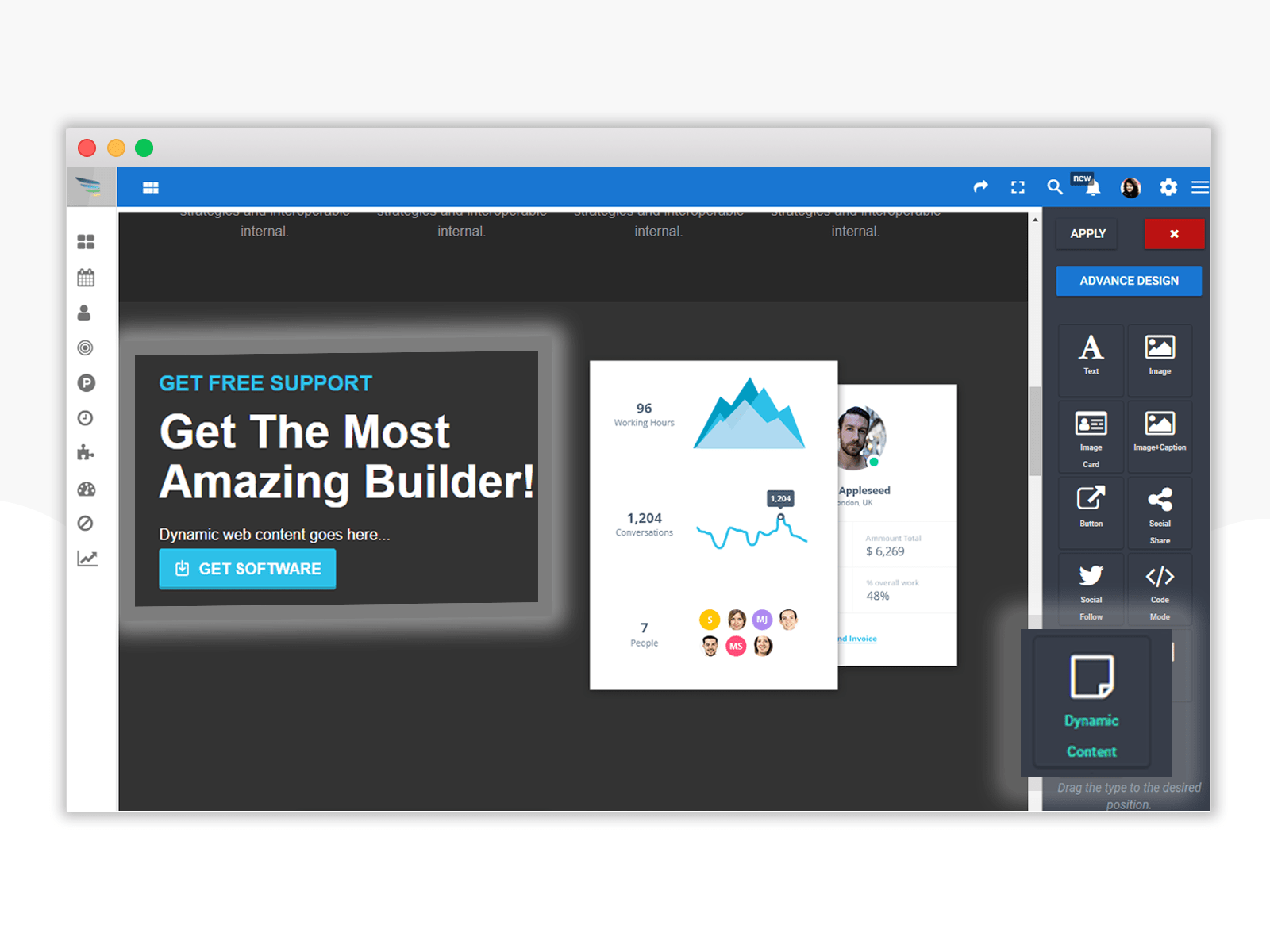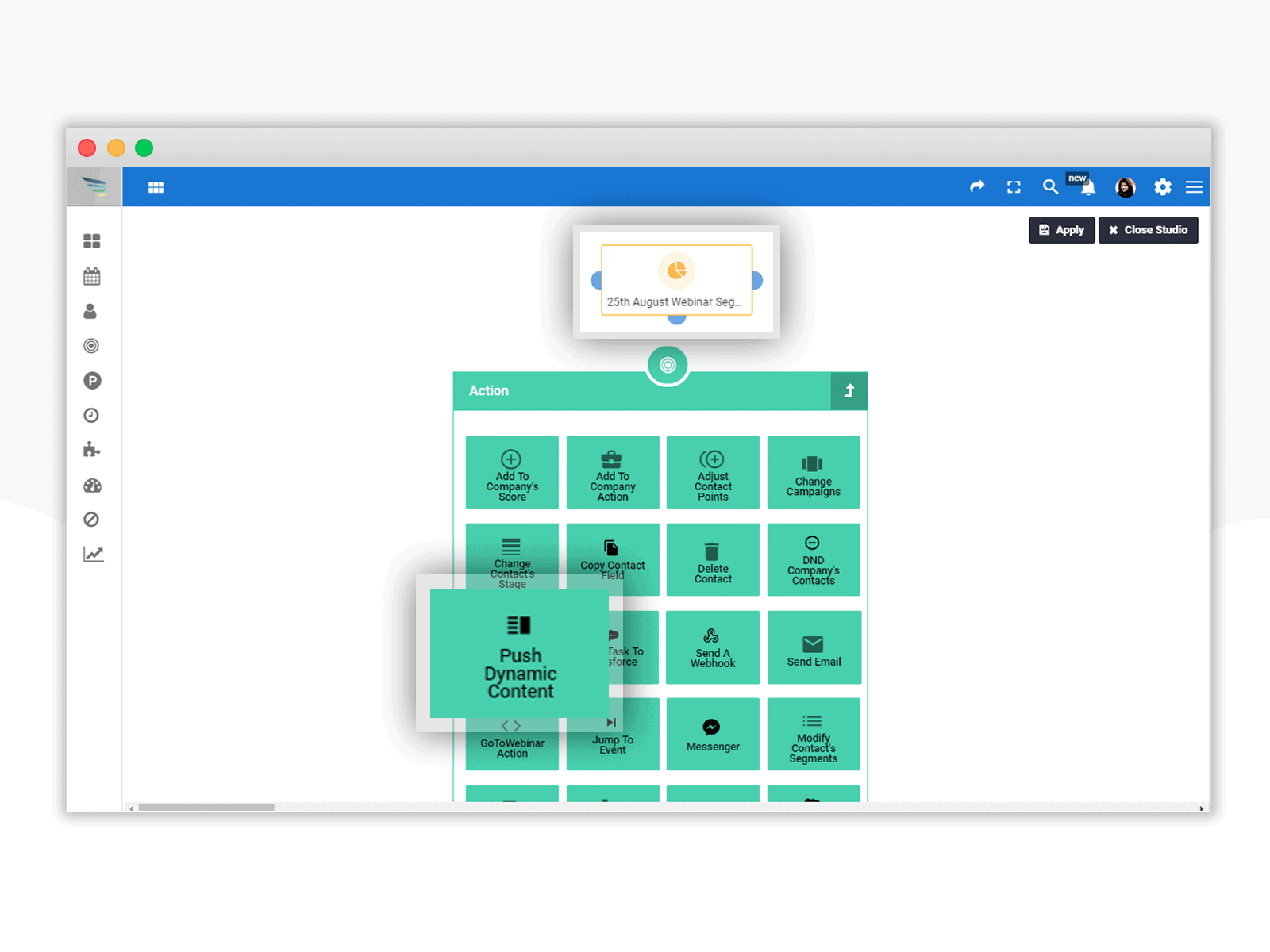 Personalize
Dynamic content based on lead behaviour
Let your customers see what they want to see. Send targeted and relevant content based on web lead behaviour, app behaviour, demographics, recent search, and past purchase pattern.
Create Dynamic Content in 3 Simple Steps
Build Smart Lead Capture Forms
Create short and smart forms to capture your visitors. Use tracking codes to track form engagement
Create Behavior-driven Segments
Use custom fields and segment filters to create behavior-based and buying stage-based segments
Add Relevant Content Conditions
Add relevant content variations using the dynamic content widget inside emails and/or landing pages
User Experience
Trigger relevant push notifications
Drive your push notification campaigns (on web and mobile) based on lead behaviour, purchase history, demographics, and firmographics. Design behaviour-based drip push campaigns.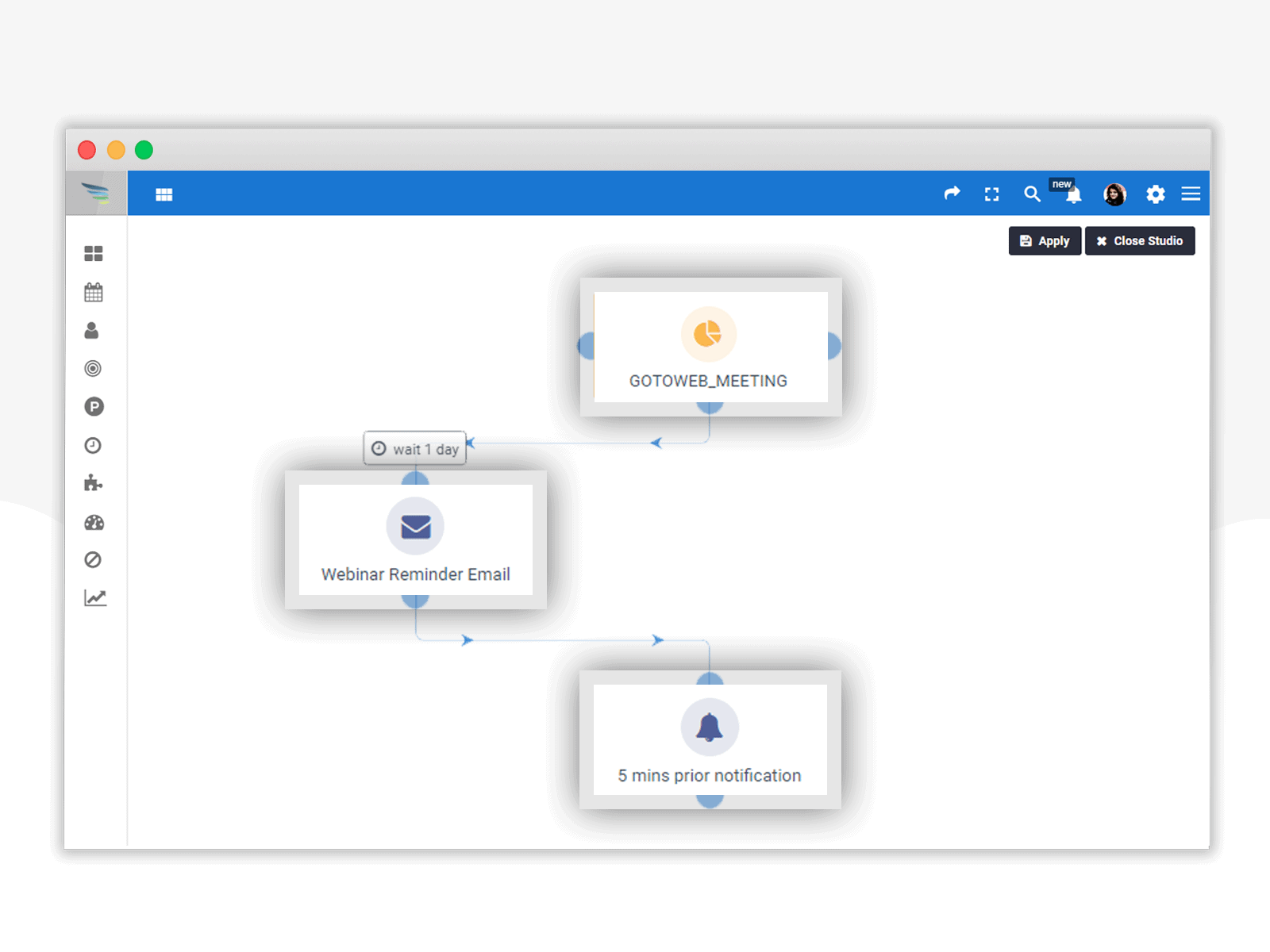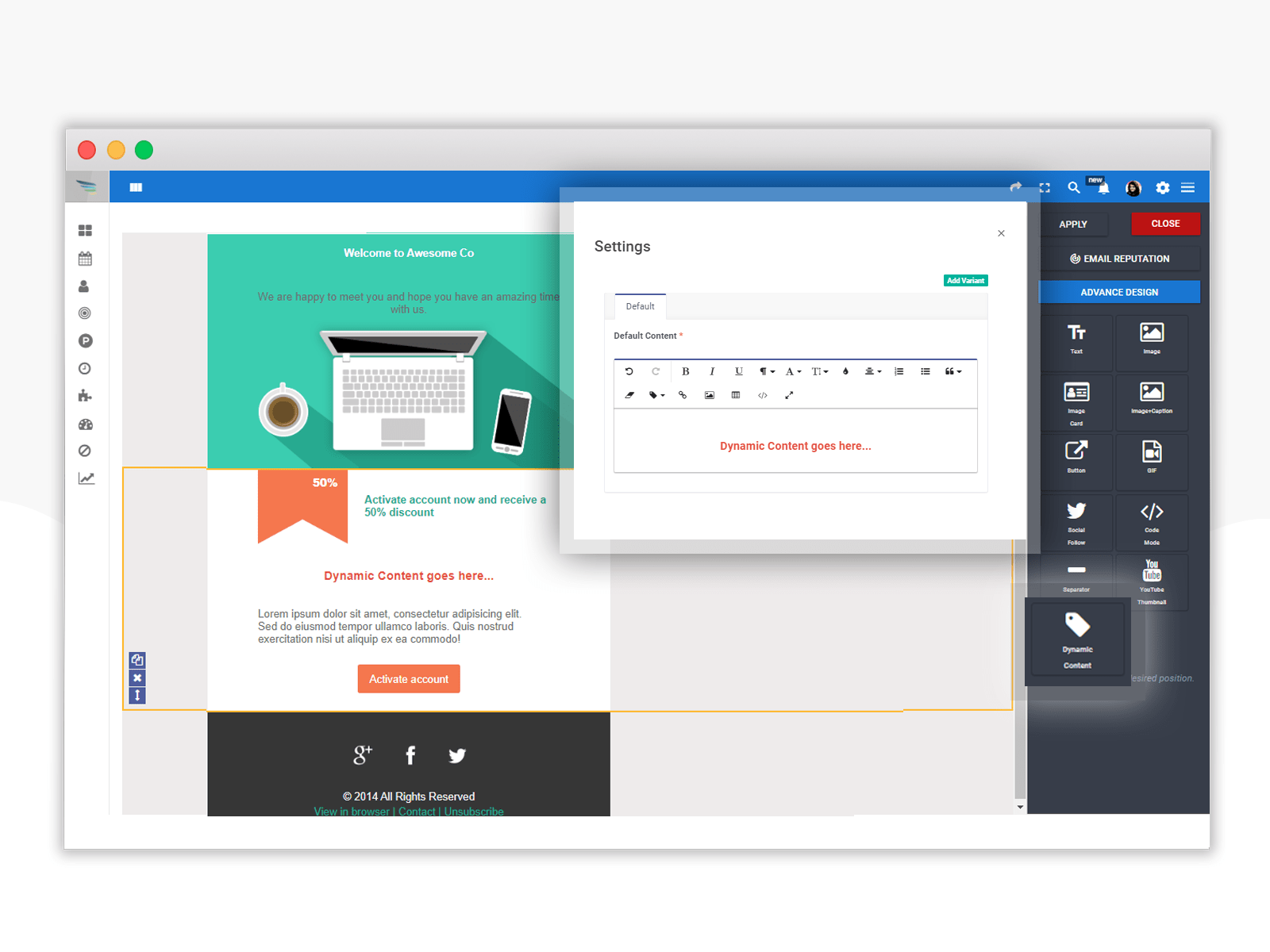 Trigger Engagement
Increase email engagement with dynamic content
Trigger more engagement with relevant email content that aligns with your customer behaviour. Give them resources that they want to read.
Use Dynamic Content for Personalized Marketing
Show content that is relevant to your prospects
Create hyper-targeted emails using the dynamic content block inside email studio, and create conditioned-content based on user behavior and buying stages
Landing Pages
Create landing pages using dynamic content block inside the landing page studio builder, and show content relevant to user behavior and buying stages
Multi-lingual
Show dynamic content in more than one language based on geographical location of users or preferred communication language of users
Track and monitor user behavior on website, and show relevant content using dynamic content widget for website and improve website engagement