Inbound marketing promises to increase your organic traffic and trigger more conversions. But conditions applied. You have to do it right to save it from dying.
Your Inbound Marketing Strategy will give results only when you have a proper strategy in place aligned at every level. Click To Tweet
Do the reverse, and your Inbound marketing results will take a sharp U-turn and go downhill. When we started implementing inbound marketing practices, we continued to see dips in our results.
Perplexed at what is going wrong, we stopped. We stopped everything we were doing and turned on our Sherlock-mode to see what kept us from succeeding with our strategy.
And that was probably the best idea.
We ended up identifying 3 significant flaws in our strategy that held us back. These are not some uncommon or unheard mistakes. Infact, they were so in-the-flow type errors; it took us about 5 months to understand we were on the wrong track.
Fast-forward to the present date; we now know how fruitful our digging-into-details was. So, in this article, I will tell you about those top 3 reasons or errors that we made (and I'm sure you will relate to many of these if your strategy is also showing negligible returns).
---
Still Not an User of Aritic PinPoint Automation?
---
---
3 Reasons why your inbound marketing strategy (like ours) is failing
Inbound marketing's ultimate motive is to get found on search engines and pull in potential buyers and bring new business for the company while attracting new customers to the industry.
Sometimes an inbound methodology becomes the ultimate solution for maximizing conversions, but only when you are not doing the following nine things.
1. Your inbound marketing strategy is not goal-oriented
You are doing everything an inbound marketing expert told you to do. Awesome. You have content in place, have some traffic, and you are pretty motivated too.
Yet the traffic does not improve, and neither do the conversion bells ring. We've all been there.
You see, an inbound marketing strategy will show results only when you know what you want to achieve with it. What is your goal? Do you want to build a digital footprint, or want to strike gold, or want to stay afloat in the market?
You will have to figure out what you want to achieve with your inbound marketing strategy. If you don't know what your end-goal is, your inbound marketing efforts will simply fall flat.
Experts recommend following the S.M.A.R.T. method, which stands for Specific, Measurable, Attainable, Relevant, and Timely.
These five principles can help you build a goal-driven strategy.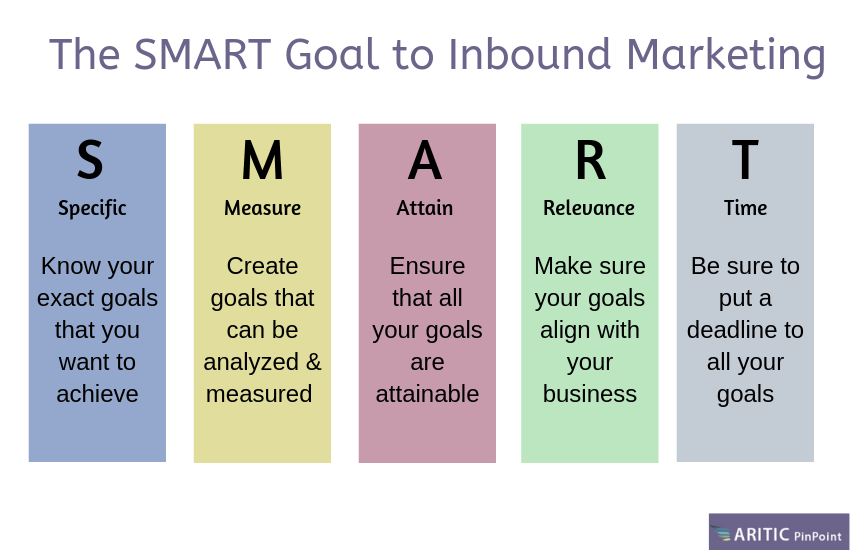 # Specific- What are the exact goals that you wish to achieve? The more specific your description, the more are the chances that you will achieve exactly those goals.
# Measurable– Measurable goals mean all those measurable elements you will hear when you achieve your goals. It would help if you had an exact idea of where you stand regarding your achieved goals.
# Attainable– You should try to identify if the goal that you wish to achieve is actually attainable or not. By taking in the options of time, efforts, and costs, you will always get an idea of your goals' potential.
# Relevant– Your goal needs to be very relevant in the present scenario. There is a need to identify your capabilities and the skills of the team with which you will be trying to get to your goal.
# Timely- Determine the amount of time within which you are supposed to reach your goal. It can be done very effectively if you divide your goal into small parts and establish deadlines for each smaller part.
2. You are confused about your ideal buyers
If you are not yet sure who is your ideal buyer, just STOP..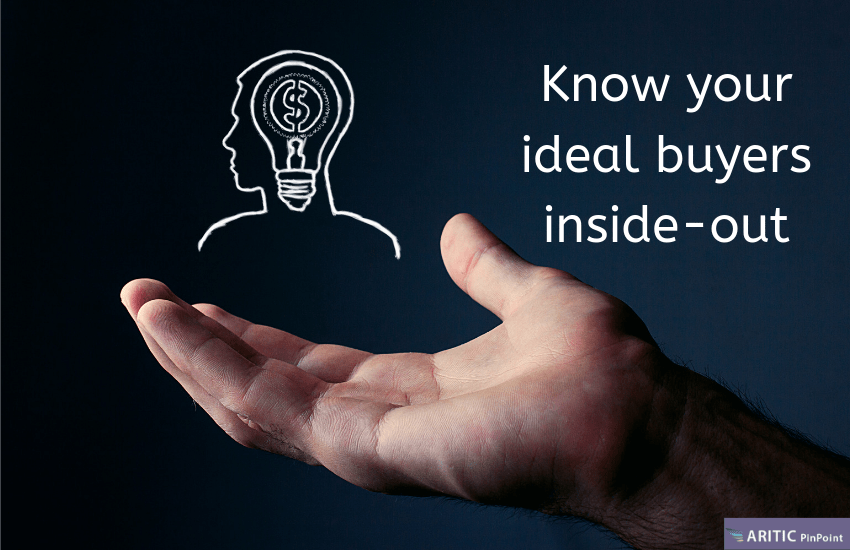 Inbound marketing is done to attract ideal buyers that will convert at the end of the funnel. If you don't know whom to attract, you cannot create content pieces that will be your actual lead magnets.
Your lack of knowledge about your ideal buyers will put you in a fix when doing personalized nurturing activities and communicating with your leads.
Get closer than ever to your customers. So close that you tell them what they need well before they realize it themselves. ~ Steve Jobs
Trust the experts. The first step to do inbound marketing is to know your ideal buyers. Sit down with your sales team to understand the criteria to build a buyer's persona. It includes the preferences, values, and attitudes they display when looking out to get some information. Analyze how the customers react at an emotional level when they try to learn about the product when making a purchase.
Include demographic and firmographic details that you expect your ideal buyers to have. Have segments created properly to distinguish who are good leads and which ones will never convert? Only when you learn about your ideal buyers in detail can you formulate a strategy that will be hyper-targeted, personalized, and relevant.

Knowing your right customers lead to increased conversions. Click To Tweet
Also read: A Walk-through Customer Acquisition and Customer Lifecycle
3. You don't publish content regularly
Okay, you are not alone here. I have done this and have seen the consequences.
The reason why content publishing delay can affect your inbound marketing strategy is that the entire strategy's backbone is CONTENT.
---
Execute Effective Marketing Automation Workflows Now
---
You cannot do anything that doesn't have content in it – be it downloadable assets, smart forms, landing pages, blogs, websites, emails, mobile marketing, or videos – everything depends heavily on content, not just any content but hyper-targeted, relevant, and context-based content.
You see, there is a reason why they say –
Inbound marketing is a content-driven process. Click To Tweet
Fresh content impacts your search ranking. Why? Because people want to read fresh content and Google shows what people "Search" for from time to time. You see, it's more like a chain reaction.
If you are not publishing new content regularly, you are boring out your readers. They don't like to come and see the same posts over and over again. Think how you would feel if you've subscribed to a brand's blog, and all you get to see is their old blogs every time you check their blog.
Your interest dies off, and eventually, you take back your subscription!
Thinking your potential leads would be any different is vague. Secondly, Google indexes new content. Fresh content increases your content syndication chances wherein some third party links your content on their platform.
It not just gives you more visibility but also improves your content authority. Google catches all of these and concludes that your content is genuine and valuable. Also, you must read Moz's post on Freshness Factor to understand how fresh content posted regularly has a positive impact on your SEO ranking.
Ofcourse you know search engine rankings are very crucial to your inbound marketing strategy.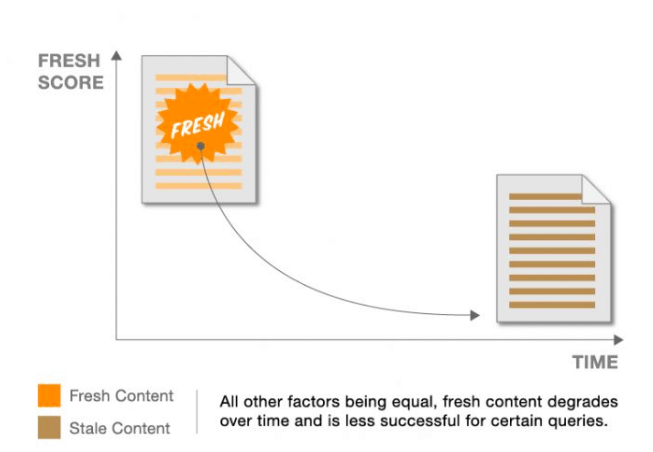 Source
---
Is there an all-in-one solution to avoid these (And other) pitfalls?
Yes. To help you (and us) have an all-in-one solution, we built Aritic PinPoint. You know inbound marketing relies heavily on content. It is content that helps in acquiring leads, nurturing them, and eventually converting them.
Whichever buyers' stage it is, you cannot do without content. And by content, we mean everything – the kind of fields you use on your forms, the downloadable assets you create, your automation campaigns, blogs, emails, landing pages, and your social media updates.
That's why Aritic PinPoint has progressive profiling to help in capturing leads without driving them away. Since you need lead information to launch your inbound marketing campaigns, you need to make your potential leads stay and give you the details on their own.
Progressive profiling helps build smart forms that make your visitors come back and gradually fill in their details. To ensure they come back, we've anonymous nurturing using browser fingerprint tracking. You club ad retargeting campaigns with this, and you will be able to capture leads faster.
Read: Progressive Profiling Can Improve Your Conversion rate by 20%
Within Aritic PinPoint, you can create your content repository. We have the Downloadable Assets option, where you can upload your content asset and use it later. Manage your assets easily on the cloud. 🙂
To do relevant inbound marketing campaigns, you must have proper segments. Manually dividing your leads can get tedious, so we have dynamic segmentation, which keeps your segments up to date at any given time.
Any changes, behavioral or demographic, or event-based, are automatically updated in your segments. The best part is that you can automatically see each lead's marketing stages, which is a bonus for your inbound marketing strategy.

I've already explained the need for creating new content, content pieces that are SEO-enabled. Instead of looking for new tools to help in your SEO, simply use the SEO tracking feature in Aritic PinPoint. From looking up relevant keywords to doing competitor analysis, everything is sorted. Add to this; you have native integration with Google Analytics for further dissection!
Content creation is closely followed by content promotion and syndication. If you are not promoting your content, then your users will not know about it. While working around keywords is a great way to enable your users to find your content against their search queries, there's another way that offers instant gratification. Yep, you guessed it right, Social Media updates.
Social media platforms offer instant gratification what with getting more impressions, real-time activities, and sharing. One way of doing it is manually, but we'd say you can simply automate it.
The social media features include an RSS Feed option where you can just add your blog URL or the website URL and relax. Whenever new content goes live on your blog or website, a social media post is created and posted immediately. So, neither will you have to do it manually nor will you ever miss promoting any of your content.
Other features like predictive lead scoring, lead profiling, lead behavior tracking, dynamic content on landing pages, push campaigns, and SMS marketing are ideal for boosting your inbound marketing strategy. Take a quick demo if you are not yet signed up, or get a free account for yourself and see for yourself.
Are there any other crucial errors that you think marketers end up making while doing inbound marketing? Tell me in the comments.
[This article will be revised with more pointers once we experience them real-time or if you tell us about yours].