Social Media Marketing
Build your social presence and drive engagement with your leads and customers.
15+ Easy Social Media Network Integration
Integrate 15+ social media channels with easy-to-integrate social media plugins available within Aritic PinPoint. Trigger more real-time interactions and engagement over social media platforms.
Social Media Engagement Automation
Schedule bulk messages across days or weeks. Simultaneously update multiple profiles with targeted messages. Seamlessly automate your social media updates to trigger real time engagement and create a social brand image.
Social Media Scheduling and Monitoring
One platform for all your social media channels. Schedule and manage bulk updates for multiple social media channels, edit and modify at your free will before they go live, and monitor the user responses for each of your updates. View various engagement details like comments, retweets, shares, likes, and more with the Social Streaming feature that displays your activities across all social channels in forms of columns one beside the other.
Enable sounds for social media activity alerts to never miss an update
Get detailed Insights about each social media post right on your social media dashboard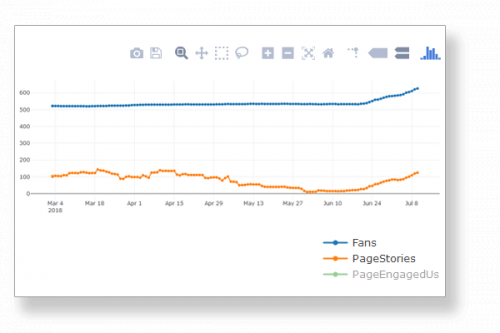 Do more than just scheduling updates
Don't stop at creating social media updates within Aritic PinPoint and scheduling them. Create your interactive social media calendar across multiple social media platforms. Upload your social media updates directly from a .csv file and let Aritic PinPoint do the rest.
Include RSS feed-based social updates
Add the RSS feed option to your social media updates. Let your social leads know about your new blog updates directly and instantly when the update happens. Simply add the URL and relax. Edit your RSS descriptions, add UTM parameters, pick images – there's so much to do.
Set your Social Media Goals
Set your social media goal before you launch your campaign. Decide how much traffic you want to drive in through your social media activities and accordingly schedule your updates. Monitor all the engagements happening to reach your target goal.
Invest on specific social platform(s)
Identify which social media platform triggers maximum organic traffic and conversions. Drive your investment towards this (or these) particular social media channels. Monitor your campaign performances to analyze your overall ROI.
Assign updates to your team members
Share the work with your team members. Assign to each team member a social media channel or multiple channels, and get your social media updates happening more frequently. More postings means more engagement.
Make your customers your advocate
Make it easy for your customers to share your social updates within their network and friends using inbuilt social media sharing buttons. Increase social engagement by creating shareable videos and making it easy to spread the word about your brand
Engage your target audience over WhatsApp
WhatsApp is one of the most popular and widely used internet messaging platforms. Engage and connect with your target audience over WhatsApp to trigger more personalized engagement and conversations. Build automation campaigns for this messaging platform and send messages based on customer activities through WhatsApp integration on Aritic PinPoint.
Automated drip campaigns merging social media and WhatsApp messaging platform
Hyper-targeted and Personalized interaction
Real-time customer engagement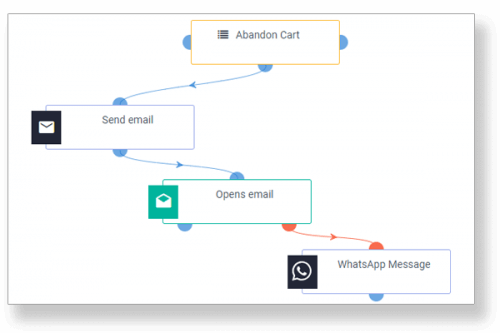 Build customized automation campaigns for WhatsApp
Use our simple drag and drop automation campaign builder to build WhatsApp message campaigns. Based on customer activities, conversation history, and channel preferences set by your target customers, add action triggers within the automation campaign to send messages on WhatsApp.
Set up channel preferences to send WhatsApp messages
Let your customers set up their channel of preferences, where they can select WhatsApp channel to receive messages from you. Send messages to those customers who have opted to receive messages on WhatsApp along with other channels.
Say Hello to Social Media Bots
Say Hello to our efficient social bots to monitor and engage your social users even at odd hours. Implement the bot and relax while it does the engagement tasks.
Automates replies with private messages to new followers, and simultaneously follow them back.
Finds out relevant images by hashtags and auto-likes them.
Finds out people on Instagram that suits your business and follows/unfollows them (as per your instructions, ofcourse)
Automatically adds new comments on Facebook updates that you've selected. It can delete too if instructed.
Posts retweets from selected Twitter accounts.
Social bots function as per your orders. So why waste time in monitoring your social followers every minute, when you can just implement the bot to do that for you.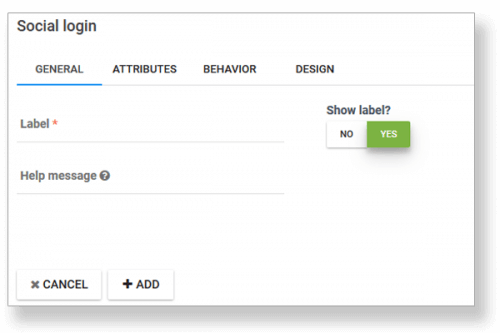 Never lose your social media updates
Tired of keeping a track of what you posted when and what happened then? Not anymore. Aritic PinPoint has the History option that will store all your social media activities right from the start and also show you the engagement rates, unless you've deleted it manually.
Get detailed analytics for every social post
Get detailed reports for every social media campaign you run as well as for every update you make. Use the Insights feature to get detailed analysis of social activities for a post while social reports give you analytical insights on your social campaigns.