Build a Social Brand Image with Social Media Marketing
Deliver targeted social ads and optimize retargeting campaigns with easy social media plugins integration
Easy social media plugin integration
Integrate one or multiple social media channels with easy-to-integrate social media plugins available within Aritic PinPoint. Trigger more real-time interactions and engagement over social media platforms.
Social Media Engagement Automation
Schedule bulk messages across days or weeks. Simultaneously update multiple profiles with targeted messages. Seamlessly automate your social media updates to trigger real time engagement and create a social brand image.
Social Media Scheduling and Monitoring
One platform for all your social media channels – Facebook, Twitter, LinkedIn, Google+, Instagram, and FourSqaure. Schedule and manage bulk updates for multiple social media channels, edit and modify at your free will before they go live, and monitor the user responses for each of your updates. Track various engagement details like comments, retweets, shares, likes, and more.
Build a brand image through targeted ads and ad performance monitoring
Track social behavior of subscribers and users, and strategize your social post scheduling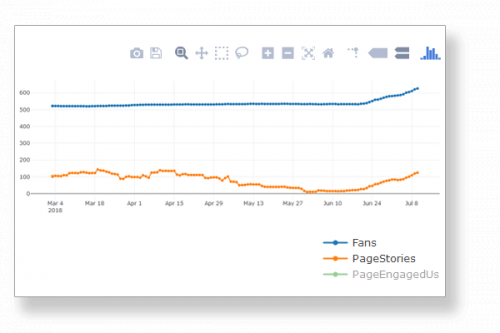 Set your Social Media Goals
Set your social media goal before you launch your campaign. Decide how much traffic you want to drive in through your social media activities and accordingly schedule your updates. Monitor all the engagements happening to reach your target goal.
Make your customers your advocate
Make it easy for your customers to share your social updates within their network and friends using inbuilt social media sharing buttons. Increase social engagement by creating shareable videos and making it easy to spread the word about your brand
Assign updates to your team members
Share the work with your team members. Assign to each team member a social media channel or multiple channels, and get your social media updates happening more frequently. More postings means more engagement.
Invest on specific social platform(s)
Identify which social media platform triggers maximum organic traffic and conversions. Drive your investment towards this (or these) particular social media channels. Monitor your campaign performances to analyze your overall ROI.
Engage your target audience over WhatsApp
WhatsApp is one of the most popular and widely used internet messaging platforms. Engage and connect with your target audience over WhatsApp to trigger more personalized engagement and conversations. Build automation campaigns for this messaging platform and send messages based on customer activities through WhatsApp integration on Aritic PinPoint.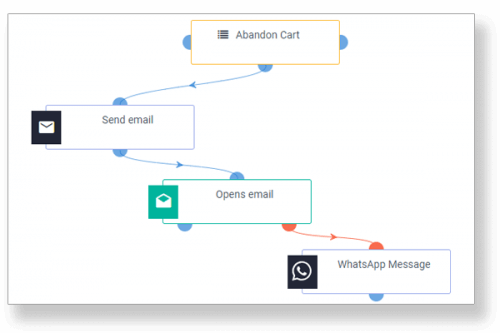 Build customized automation campaigns for WhatsApp
Use our simple drag and drop automation campaign builder to build WhatsApp message campaigns. Based on customer activities, conversation history, and channel preferences set by your target customers, add action triggers within the automation campaign to send messages on WhatsApp.
Set up channel preferences to send WhatsApp messages
Let your customers set up their channel of preferences, where they can select WhatsApp channel to receive messages from you. Send messages to those customers who have opted to receive messages on WhatsApp along with other channels.