TALK TO THE EXPERTS FOR A PERSONALISED DEMO NOW!
TAKE DEMO

What is Lead Nurturing?
Lead nurturing is an integral part of inbound marketing. By definition, lead nurturing refers to the various efforts of a marketer to successfully convert a lead to become a buyer and then promoter. It is not forced marketing. Rather, lead nurturing involves content that is relevant. In other words, you can call lead nurturing as a relationship building process- where a brand tries to get the attention of their target buyers and build a personal relationship with them. You, as a brand, listen to their demands, complaints, and needs. In return, you provide information and answers that they need. Through this communication of educating and creating awareness, your prospective leads slowly become your customers.
Why your business needs to implement lead nurturing strategies?
Research shows that 96% of your leads that visit your website are not ready to become your customers right away. They need more resources to make a buying decision. You cannot simply wait for your ideal buyers to learn more about your brand. Rather, it is on you to start nurturing these leads with relevant contents so that they move faster within your marketing-sales funnel. Lead nurturing has four main stages that are defined by your leads' buying cycle – Awareness, Consideration, Decision, and Retention. The primary reason why brands should implement proper lead nurturing strategy is that forced marketing or push sales does not work with today's consumers. Your consumers are well-informed and their buying decision depends a lot on how they feel connected with your brand on an emotional and psychological level. Yes, lead nurturing has a lot to do with consumer empathy. After all, it is all about building a brand-customer relationship.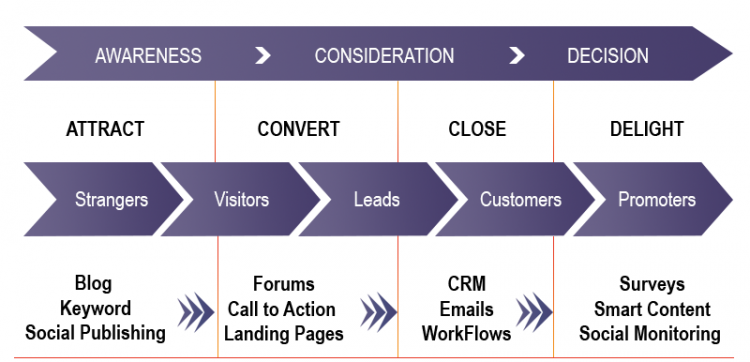 Implement lead nurturing across prospects' buying cycle
Your ideal prospects need proper nurturing. In other words, lead nurturing is the art of providing the right message at the right time. Your business can have multiple digital touchpoints – search engines, social media, videos, landing pages, emails, mobile, or blogs. Each of these touch points gives you an opportunity to nurture your leads with the right message. To do this effectively, the primary resource that you will need is an advanced marketing automation like Aritic PinPoint. This all-in-one integrated automation suite is ideal for nurturing your anonymous visitors to delighting your customers, and everything in-between.
Stage 1: Awareness
Your visitors convert into leads in this stage. Using various content assets, you create an awareness in your prospective buyers, urging them to continue accessing your contents for more details. In this stage, your leads are still looking for information. Using contact forms, social media engagement, email drips, etc. can help you in triggering activation to the next stage.
Stage 2: Consideration
This is the second stage where your leads are now informed about ways in which they can solve their primary problem. They are looking at various other competitors as well to make an informed decision. At this stage, your potential buyers are considering all the available options. Contents like whitepapers, eBooks, research articles, etc. can be of great value.
Stage 3: Decision
Your potential buyers are now ready to make their purchase decision. This is the stage where you can use content assets like detailed competitor analysis, workbooks, industry case studies, etc. to highlight your product or services. Help your leads to make an informed decision by telling them explicitly why you are their best bet.
Stage 4: Retention
Your nurturing activities have now helped in converting leads into happy customers. However, your nurturing activities do not end here. This is the beginning of retaining your trust and relationship that you've built over time through all the buying stages of your customers.
Request a Personalized Demo Today!
Over

1,000

+ customers trust Aritic
The world's most innovative platforms are growing with Aritic. Connect with us.




Want to Improve ROI?
Big or small, we have marketing automation features tailored for your business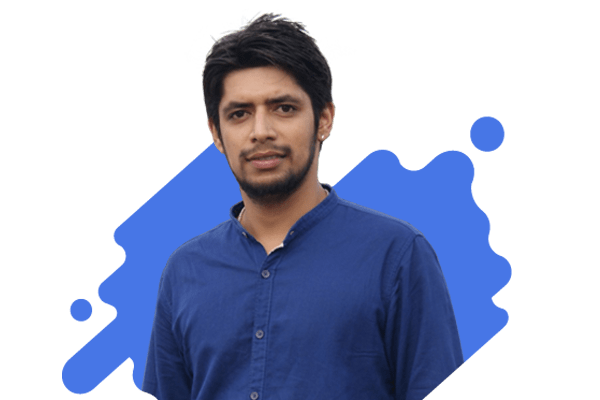 Related blogs
The mate was a mighty sailing man the Skipper brave and are five passengers