"Do you think that marketing automation for FinTech is an obligation or necessity?"
The FinTech industry firmly stands on leveraging technology and automation to compress costs and produce efficiency in their business operations through agile models.
Jump Directly to
1 . Why do FinTech firms need marketing automation?
2. The Benefits of Marketing Automation in the FinTech Industry
3. 5 Marketing Strategies for FinTech That Produce Results
Having said that, it is actually a necessity because things are intriguing when it comes to using it to drive credit development and scale your FinTech organization. It is used in its simplest form to boost productivity, reduce repeated operations and simplify marketing campaigns of all sorts.
We've tried to cover the essentials in this article for letting you know more about marketing automation for FinTech.
---
Why do FinTech firms need marketing automation?
Like many other firms, FinTech organizations increasingly use automation technologies to boost their work processes' speed and achieve accuracy in operations.
---
Still Not an User of Aritic PinPoint Automation?
---
It allows employees to accomplish repetitive tasks more effectively and to simplify complex work. It also contributes to increasing precision and safety while minimizing human error. In fact, marketing automation is poised to grow to 25.1 billion US dollars by 2023.
Furthermore, consumers are becoming increasingly digitally savvy. Be it from a retail brand or a cab-hailing brand, or a FinTech company, consumers expect an almost consistent and user-friendly experience.
Interesting Read : Why Marketing Automation For Accounting Businesses Matters?
In their day-to-day transactions, they look forward to little to no human involvement in their interactions. All this gets actionable only by providing them with the right solutions at the right time.
And you can't do it manually, perhaps. That's where the marketing automation for FinTech counts a lot.
---
The Benefits of Marketing Automation in the FinTech Industry
Let us discuss how marketing automation for FinTech helps to overcome daily challenges and increase productivity:
1 . Saves time
Although it may be the most evident benefit of marketing automation for FinTech, saving time or at least optimizing it is critical in all businesses.
Setting up an automaton might take some time at first, but once done, you'll notice many optimization opportunities and, as a result, considerable return on investment.
For example, you might build a month's worth of social media postings and schedule them accordingly, eliminating the need to publish on numerous sites every day.
Automation saves time in many areas of marketing and sales, such as workflows, email marketing, reporting, lead qualifying, and much more, allowing you to focus on growth strategies and creative initiatives.
2 . Improve lead nurturing
The most significant advantage of implementing marketing automation for FinTech organizations is the easy handling of lead generation and lead nurturing.
All these manual operations, such as qualifying leads, following up with them, delivering them relevant information, and informing other teams when leads satisfy given criteria or degree of readiness to buy, can be automated using a marketing automation tool.
Therefore, these procedures get more efficient, strategic, and intelligent, eliminating human errors and nurturing delays.
3 . Adaptable to any business size
Another significant advantage of increased adoption of marketing automation for FinTech firms is its adaptability.
The flexibility and adjustability of marketing automation technologies may help you enhance business efficiency whether you're a small, medium, or large organization.
4 . ROI tracking becomes easy
By employing marketing automation, you can quickly measure your return on investment (ROI). From the initial interaction with a prospective lead through the final sale, automation enhances visibility.
---
Execute Effective Marketing Automation Workflows Now
---
It allows you to keep track of lead sources, engagement activities, customer journeys, and so on, which all narrows down to an easy ROI measurement.
5. Improved data for process optimization
One advantage of marketing automation for FinTech firms is that it immensely helps them in getting all the valuable data that assist marketers in optimizing processes, campaigns, and content.
Furthermore, marketing automation can provide insights on browsing and purchasing habits, how users interact with your optimized content, which platforms perform best and much more.
Interesting Read : Quick Checklist to Help You Boost Your Marketing Automation Growth
With all such data gathered over time, you'll be able to fine-tune your marketing strategy and achieve more remarkable outcomes as you gain a deeper understanding of your prospects' demands and challenges.
---
5 Marketing Strategies for FinTech That Produce Results
Choosing the best FinTech marketing methods might be difficult in a highly competitive field. More so when traditional banks are gradually catching up with modern technologies, adopting best-in-class user interfaces, and catering to client wants and wishes.
Let's see strategies for marketing a FinTech business that generates results and keeps you in the game!
1. High-value Content is Key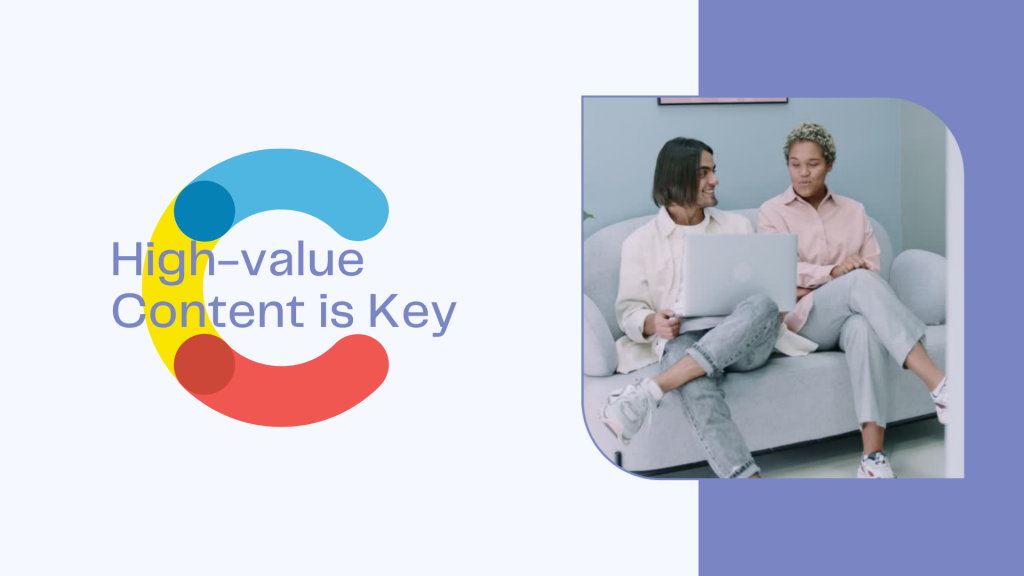 The cornerstone of your FinTech marketing campaign will continue to be how you produce content. It is critical in the FinTech marketing strategy that your content is high value and inspires trust in visitors who may one day become your customers.
If your FinTech company establishes itself as a reliable source of information, you will gradually get backlinks to your content source pages. Indeed, those links will help you rank higher on Google, resulting in more increased organic traffic to your website.
Create compelling and high-value content for your prospects, as it will enable your FinTech firm to develop trust and demonstrate your authority in the niche even before prospects approach you.
Because the world of FinTech is full of data that may be difficult to grasp, organizations must discover methods to make FinTech content more visually appealing and easy to grasp to boost clarity and provide a better user experience. Regardless of team size or budget, use content marketing to expand relationships and reach a bigger audience.
2 . Enhance Digital Customer Experiences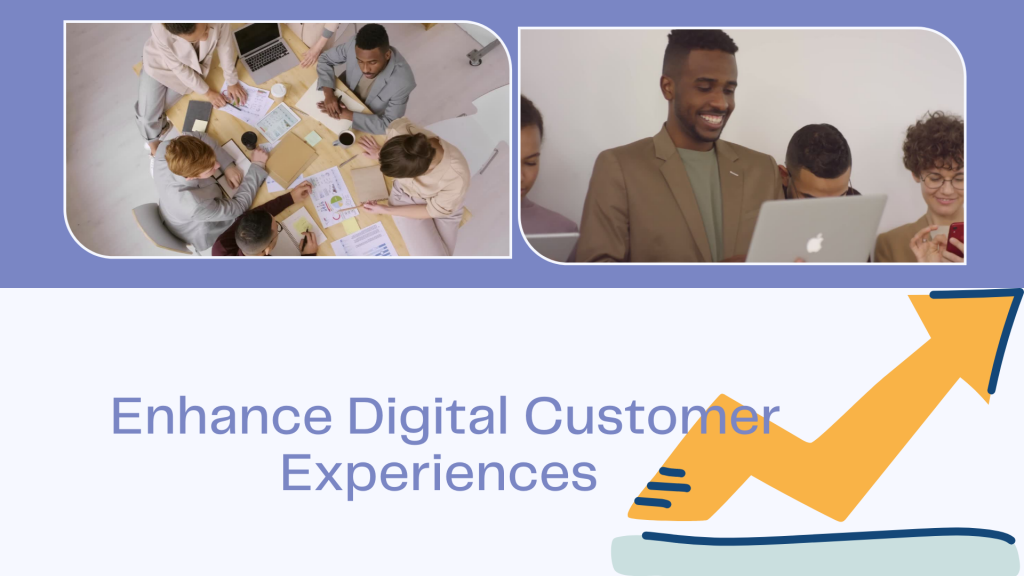 While marketing automation cannot enhance your bank's online banking system or mortgage application process, it may give your consumers a better digital experience by automatically providing the information they want.
"According to PWC's 2020 worldwide study, 75% of banks are investing in establishing a more customer-focused business model."
Integrating marketing automation for FinTech firms enables them to provide a tailored onboarding experience for each of your new clients, welcome them and give them a simple method to let you know what other services they'd want from your firm.
You may also use visitor data and preferences to tailor website content and offers based on their behaviour, ensuring that the entire "digital experience" is unique and relevant.
3 . Embrace Social Media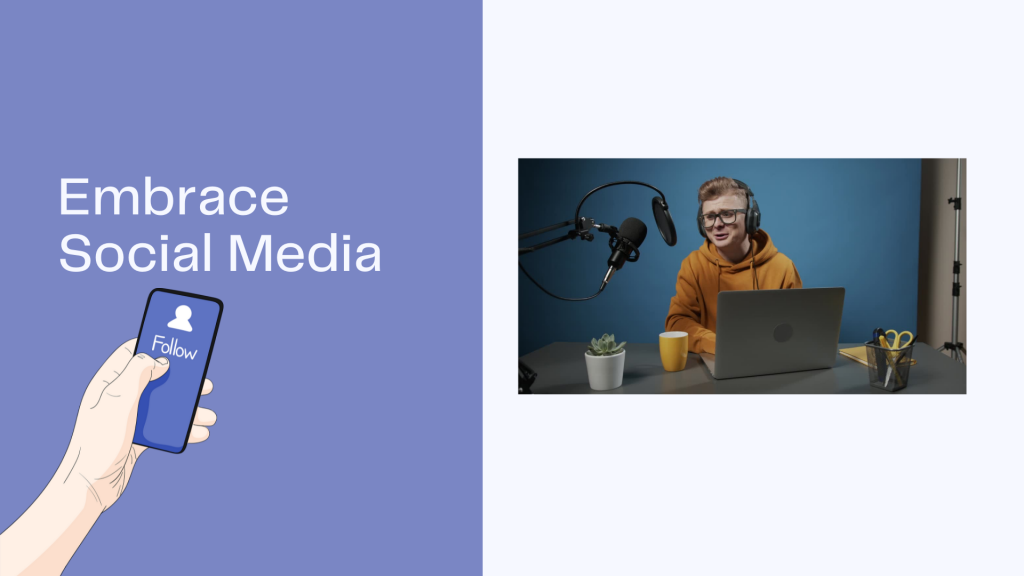 Using social media to sell FinTech products and services is a common strategy, especially if your target demographic is millennials. However, using the research you conducted when developing your ideal persona, you may determine the types of topics and issues your target market is interested in and cares about the most.
Focus on making a plan for marketing your products and services on each social media network. It will contribute to your brand awareness by telling success stories, communicating the benefits of your product, providing the most recent corporate growth updates, and making announcements.
Given this, you'll need to put in a lot of effort to create a campaign that fits your brand, the media you've selected, and the target demographic. Having a clear idea of who you want to meet can help you choose which social platform(s) to focus on specifically.
Then, to gain the most outstanding results, personalize the content for each platform. Social networking is also an essential technique for client retention and increases consumer loyalty.
4 . Focus on Customer Retention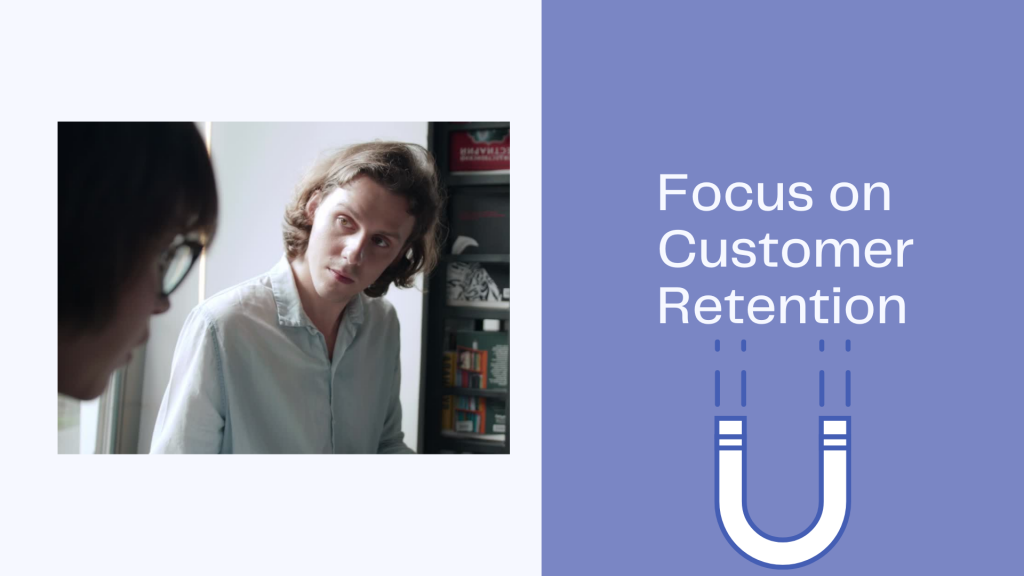 FinTech companies invest a significant amount of effort and money in attracting new customers. However, when customers tend to migrate from the banking industry to insurance and subsequently retail, FinTech businesses must increasingly focus on customer retention.
Typically, the sector's stocks are limited to the same sorts of items and services. Because most financial goods and software are identical, it isn't easy to express the value of goods and discover strategies to attract clients to purchase add-ons.
Interesting Read : Upgrade Content Marketing With Marketing Automation
As technology advances, banks and FinTech businesses are rethinking methods to engage and improve the customer experience of FinTech and finance. Consumer loyalty is shifting away from the goods or services themselves and towards the substances of their experiences.
"In fact, almost 77% of current fintech companies will continue to focus on modernizing internally to increase consumer retention."
Using a data-driven approach to customer retention is a smart way to boost your retention strategy. When it comes to keeping competitive and offering the best user experience, data-driven FinTech businesses are transforming the business and market sectors.
Simply because data-driven systems, software, and utilities provide accuracy, customization, and ease-of-use over manual methods.
5. Conform Content Strategy to SEO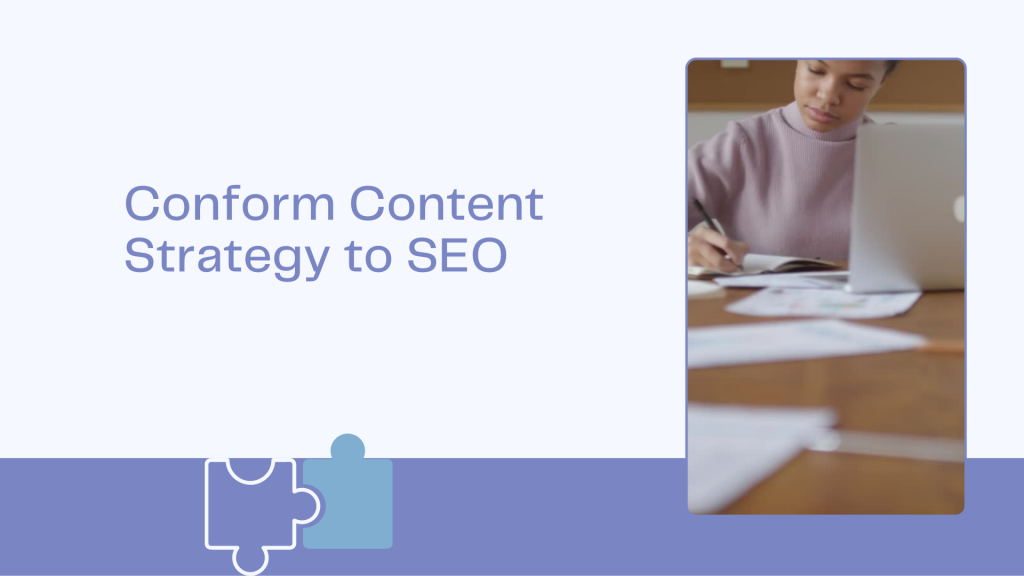 SEO is critical to rank your website on search engines for what your target market is looking for in order to get more visitors (ultimately a potential lead) to your website.
It would be best to work with a content marketing professional to develop a content plan or employ an SEO software platform to produce content ideas and track content deliverables.
Content targeted to your consumers is vital for SEO in the FinTech sector and continuous lead generation.
Creating relevant content materials on your website that other bloggers are likely to link to can tremendously benefit your SEO strategy.
---
Key Takeaways
Most modern businesses rely significantly on technology for success, and marketing automation is one of the most powerful tools you can invest in with confidence. It will help your marketing and sales staff operate more productively, just like any other automation tool.
However, this is not all when it comes to marketing automation for FinTech firms. You may enhance revenue and conversion rate, produce more quality leads, close more sales, and strengthen client connections with the aid of marketing automation software.
As a result, if your company is looking to expand, marketing automation is an absolute must.