There is no way you can ignore General Data Protection Regulation. In fact, it needs your immediate notice. The General Data Protection Regulation (GDPR) was designed to strengthen and unify data protection for all individuals across the European Union.
Despite Britain's vote to bid adieu to the European Union, Article 50 is not yet signed. This means, the EU regulations still enforce upon us. Forecasters have predicted that it isn't in the immediate future that we are leaving EU. By the time we do, the GDPR will be in full swing.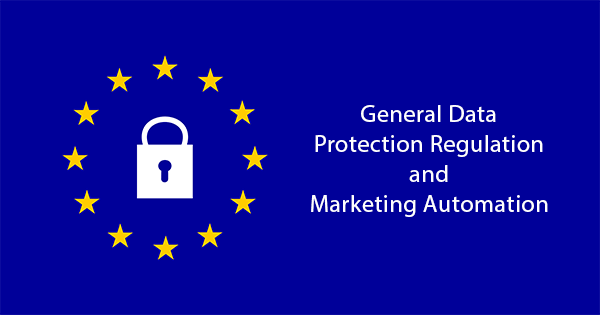 This prediction has rightly pointed towards the UK organizations being bound with the GDPR, much similar to that of 'cookie laws.' Summing it up, the present situation demands high attention to GDPR. Here is an overview of the same.
GDPR applies to those organizations that process personal data, or the particular individual is based in the EU. Personal data encompasses any information that is related to an individual- either private or professional or maybe public. For instance, data like name, email, social networking posts, photos, etc. are personal information. When dealing with personal information, three GDPR rules are enforced:
1. Responsible and accountable
Organizations that handle personal data are responsible for maintaining the GDPR standards and are entirely accountable for any breaches that may happen with the proper support of financial penalties.
Privacy, whether by design or by default, should be processed to be developed with data protection at the forefront.
Data Protection Impact Assessment is mandatory, should any risk in data protection arises.
2. Consent
Individuals should place their consent for data collection, especially personal information.
Organisations need to prove opt-ins.
Individuals must always have the option to withdraw their consent should they want to.
3. Right to Erase
Individuals have the right to request for complete erasure of their personal information on the grounds of non-compliance in case the organization in question is found to be handling data unlawfully.
All these details are pretty significant because organizations that are in a function outside the GDPR can face a penalty of 4% of their annual turnover (20,000,000 EUR max.).
GDPR to impact Marketing and the role of Marketing Automation
Data management is all set to become highly prevalent in the digital world, and marketing will turn out to be the ultimate support for GDPR. Not just the digital world, data management will profoundly impact marketing automation features like lead scoring, lead management, et al. The immediate future will soon see GDPR as the backbone for brand reputation and management.
Apparently, this might sound more like a nightmare, but the real picture is different. In fact, marketers have the maximum potential by choosing to adhere to these regulations. The starting point is, of course, with a marketing technology spine. It is imperative for the content management system, marketing automation platform, and customer relationship management system to function together seamlessly. With the marketing technology infrastructure falling into place, these three features will catalyze GDPR:
1. Preference Center
When hosted within a marketing automation environment, it provides prospects and customers to opt for the content they want to receive and also enables them to unsubscribe at any given time.
2. Subscription Management
GDPR explicitly states that the individual consent is mandatory before an organization uses personal data for marketing or other purposes. This can be attained by opting for a preference center that already exists or by hosting a separate page for subscription within the marketing automation environment.
3. A Closed Loop System
Marketing requires keeping a tab on prospects' and customers' personal interests. The marketing technology spine helps in doing this. It maintains the interest of a person and also the right to be contacted. In other words, marketing needs proper understanding and also have a say in the recording, marketing flow, architecture and data security; much similar to how IT function handles application architecture.
To know how Aritic can help in getting your organization ready for GDPR, you can get in touch here.