Trade shows can be an excellent way for B2B companies to generate leads, and lead retrieval is a critical aspect of this process. To generate leads at trade shows, it's important to choose the right events, set specific goals, and use lead retrieval technology to scan attendees' badges and collect their contact information.
You should also make sure to follow up with leads promptly after the event and provide them with relevant information about your products or services. By following these strategies, B2B companies can use lead retrieval to generate high-quality leads and build valuable relationships with potential customers.
Jump Directly to
1 . How does Lead Retrieval work?
2. Why is Lead Retrieval relevant?
3. Advantages of Lead Retrieval
They can capture sales leads with the help of a lead retrieval tool from trade shows, events, and conferences. Even, it's crucial to ensure that exhibitors are getting the return of your investment by gathering the database of potential customers.
Meanwhile, they can take the database containing the contact details of people who have registered and attended the events and trade shows.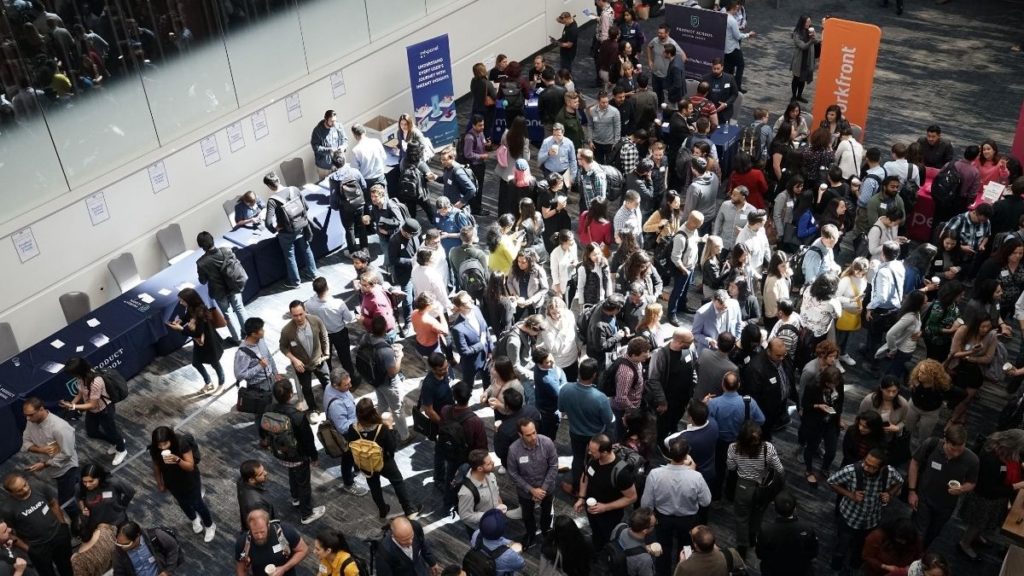 Exhibitors should not miss scanning the barcode, QR code, and ID number of the event attendees from their badges for a digital collection of the persons' contact details. Meanwhile, the marketing team can use a marketing automation tool to optimize the captured data from the event and nurture the qualified leads and push them down the sales funnel.
Marketing and sales teams can nurture the leads through different multi-channel marketing platforms to provide them with more information about the products or services.
They can connect with qualified leads in a personalized way on multiple social media channels and invite them for upcoming offline events. Potential prospects can understand the products and their benefits effectively for making purchasing decisions.
With the help of a lead retrieval device, exhibitors can derive the full registration data, including job title, company size, and company name of event attendees. For the time being, event organizers are responsible for gathering the registration data of attendees before trade shows or events, or conferences.
---
Still Not an User of Aritic PinPoint Automation?
---
Are you curious to know about the different types of lead retrieval tools?
Here are some available categories:
1. Lead Retrieval app
Event organizers provide a dedicated mobile app to exhibitors for scanning attendees' badges. Exhibitors, sponsors, and vendors have a specific intention to generate leads from events, trade shows and add value to the companies. Meanwhile, successful planners help sponsors and exhibitors to derive the maximum investments through lead retrieval systems.
2. Trade show badge scanner
During the trade shows, event organizers provide badges for attendees, exhibitors, and speakers on their arrival. Organizers hire handheld devices to scan these badges for collecting contact details quickly.
Multinational companies have a system to capture the detailed information of the attendees with a high-quality lead retrieval solution. Whenever it's needed, this solution would keep the data secure for easy access.
Once the information is collected for follow-up, marketers and sales staff can connect with the lead through marketing automation protocols.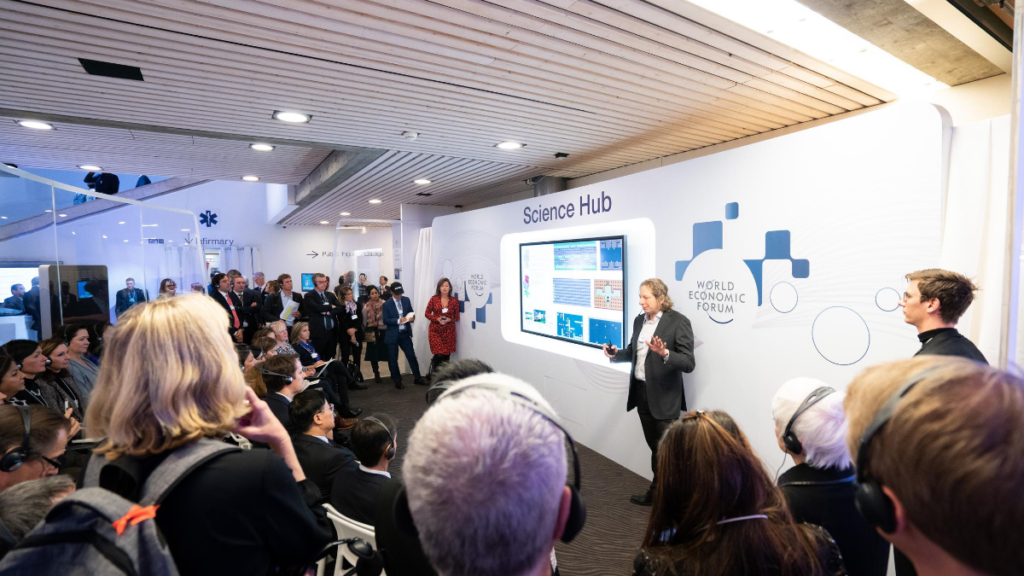 Marketers and sales teams can start conversations about products or services with the attendees and nurture them to make the process more efficient and consistent. B2B companies are investing heavily as the critical point of the customer acquisition strategy.
---
How does Lead Retrieval work?
Companies can make this process simple with the help of lead retrieval scanners for capturing leads and maximizing the return on investment by meeting the objectives from the events. Exhibitors can capture leads using the lead retrieval mobile app by scanning the barcode and QR code.
Immediately, the lead retrieval mobile app relates to the information given for each attendee in the database. Exhibitors can use lightweight handheld scanners for capturing leads at events quickly and efficiently.
Sponsors and exhibitors have to upload the data of attendees in the database. After that, they need to link the badge or wristband on arrival. They have to scan the badge at the exhibitors' booth and share real-time reporting. Lead retrievals are better than barcode scanners.
---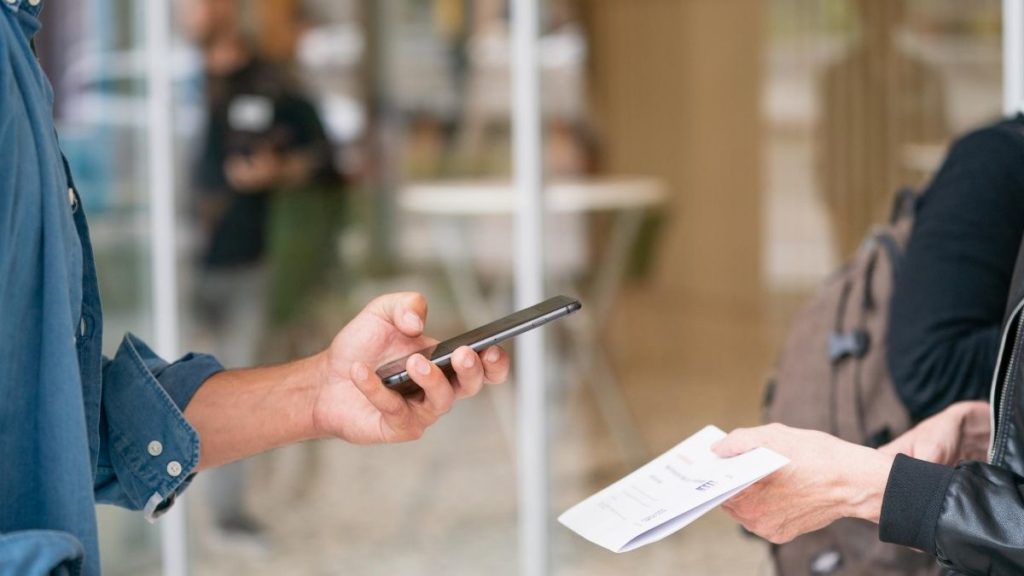 Why is Lead Retrieval Relevant?
If companies are not set up for lead retrieval, then they are losing out on new leads. Lead retrieval is crucial for organizations' growth and brings a steady flow of income. Firms are risking financial instability by lacking a lead retrieval strategy. Lead retrieval services can help marketing and sales teams to make a big profit and bring the business to the success stage.
Being better equipped with lead retrieval makes the job of marketers and the sales team easy and helps the staff to enter into an engaging and meaningful conversation with the attendees.
---
Advantages of Lead Retrieval
Lead retrieval apps come up with multiple benefits to revolutionize the relationship between staff and leads. Even, it maximizes the revenue and margin level of B2B businesses.
Let's get started with the benefits of Lead Retrieval:
1 . Gather accurate and complete information
Incorporate sound lead retrieval systems to capture essential data. Collect specific information about attendees to assist in marketing efforts.
2. More convenient
Ensure to use a top-quality lead retrieval system for making the process easy and intuitive. Avoid using unsophisticated lead retrieval processes for hassle-free form fill-up and swapping cards. A top-notch lead retrieval system would provide accurate information about the attendees.
3. Build the corporate image
An effective lead retrieval system helps to develop the company's image, streamline the communication process, and make the organization more competent than other competitors. Implement lead retrieval services for capturing accurate data conveniently.
4. Better Outcome
Achieve success by connecting with the leads and converting them into loyal customers. Organizations get the chance to communicate with the leads and reach out to them for more information to grow the business. It leads to a good outcome in a short span.
5. Build longer connections
Marketers and sales teams understand the requirements of potential leads with the help of lead retrieval software. They can follow up with the prospects and develop long-lasting relationships with them. Slowly, they can turn those potential leads into paying customers.
Lead retrieval apps can create a revolution for any company and change the ways of interaction between exhibitors and attendees. Exhibitors can interact and follow up with the warm leads and transform them into loyal customers.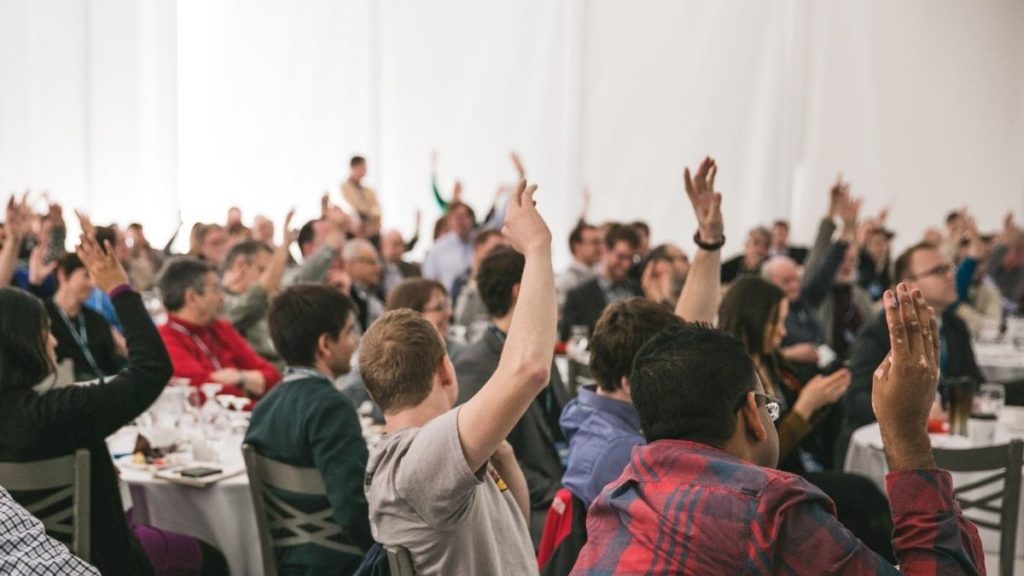 Here are some ways that lead retrieval apps can revolutionize companies:
6. Team collaboration
With the help of this app, team members can collaborate and share information. This app would get connected to the cloud, so anyone from the team can quickly access the data for connecting with qualified leads. Team members can check out each other's past work and engage with the attendees for building deeper relationships.
7. Minimize the amount of equipment
Staff members can rent lead retrieval equipment on their smartphones and work devices for collecting leads. They can turn a smartphone into a scanner and data collection tool for attendees in events and trade shows.
8. Get Instant updates of ROI
Load the attendees' data and derive the return on investment metrics in real-time. Marketers can find crucial information like average lead quality, the total number of scans, and attendees' feedback. Through this instant feedback, companies can make some adjustments for better ROI at the events and trade shows.
---
Execute Effective Marketing Automation Workflows Now
---
9. Augment lead retention
Expect to retain a more significant portion of your leads with lead retrieval systems for getting accurate and organized data. Attendees can enter and send specific data to a secure, and organized cloud through a lead retrieval app.
10. Generate Revenue
Event planners and organizers invest in lead retrieval apps for revenue generation and making a long-term profit. With the help of lead retrieval apps, sponsors can make impression on the attendees as they can access the event app throughout the day. Even, exhibitors can plan advertisements for generating income and making profits.
11. Make the event more attractive
Exhibitors and speakers can integrate push notifications and gamification into a lead retrieval app for improving the experiences of attendees. In a good event app, they can get features like a personal planner to schedule their plans for attending upcoming events. Attendees can set reminders to stay on track with the help of a lead retrieval app for trade shows.
12. Refine Sales performance
Ensure to use the collected data for enhancing the performance of sales. During the event, select some attendees for sending targeted notifications through the lead retrieval app.
---
Conclusion
Interact with the attendees to take the lead retrieval strategy to the next level and make it powerful for generating new qualified leads. Enhance the event experience by utilizing the lead retrieval tool at the utmost level. Do you want to Try?