Multichannel marketing strategy definition refers to all the efforts a brand puts together to interact with their customers across various channels and platforms. Multi-channel marketing campaigns are followed by Omni channel marketing strategy which offers a seamless and integrated customer experience irrespective of how or where the potential lead is engaging with the brand.
Integrated Marketing is ever evolving and consumer demands are fast paced. To keep up with what your target audience is looking for, you need to stay connected with them. And if they are spending time on multiple marketing channels and platforms, you ought to be there too!
What is Multi-Channel Marketing?
Like I mentioned, it is a cross-channel integrated marketing effort of a brand to stay connected with their leads and potential customers and customer data. When done correctly, it can amplify your brand. Marketing efforts spanned across channels together form a unique customer experience, leveraging your brand-to-customer relationship.
The best Multichannel marketing campaigns platforms (also offline platforms) include:
Emails
Landing pages
SMS campaigns
Mobile
Social media platforms
Phone calls
Banner ads
Affiliate networks
Print and TV
PS: In this article, we will not talk about offline integrated marketing efforts.But hold on. Are you sure you NEED to expand your marketing strategy to all the mentioned channels?
Your choice of a channel depends on your brand and your customers.
Thanks to marketing automation tools, you can now define a buyer's persona that (almost) replicates your target customer. For instance, suppose you have two leads A and B. Here are the two sales paths they chose respectively-
Lead A:
Subscribe for newsletter -> Visit product page -> visit pricing page -> go back to home page -> receive invitation for a webinar -> no activity
Lead B:
Subscribe for newsletter -> visit product page -> immediately visit pricing page -> sign up for demo -> attend the demo -> receive webinar invitation -> sign up for the same and attend it
Clearly, Lead B is more interested in your product. Unlike Lead A, it has invested time in your webinar which indicates a seriousness. a direct phone call will quickly convert this lead.You can sign up with Aritic PinPoint for free and see how multi-channel marketing works: creating intuitive landing pages and downloadable assets, scheduling SMS campaigns and email marketing campaigns, automated drip push notification campaigns, mobile marketing, and social media marketing. Like I said, based on lead behaviour, Aritic Pinpoint helps in marketing-sales alignment by giving exact lead behaviour information for sales reps to take over.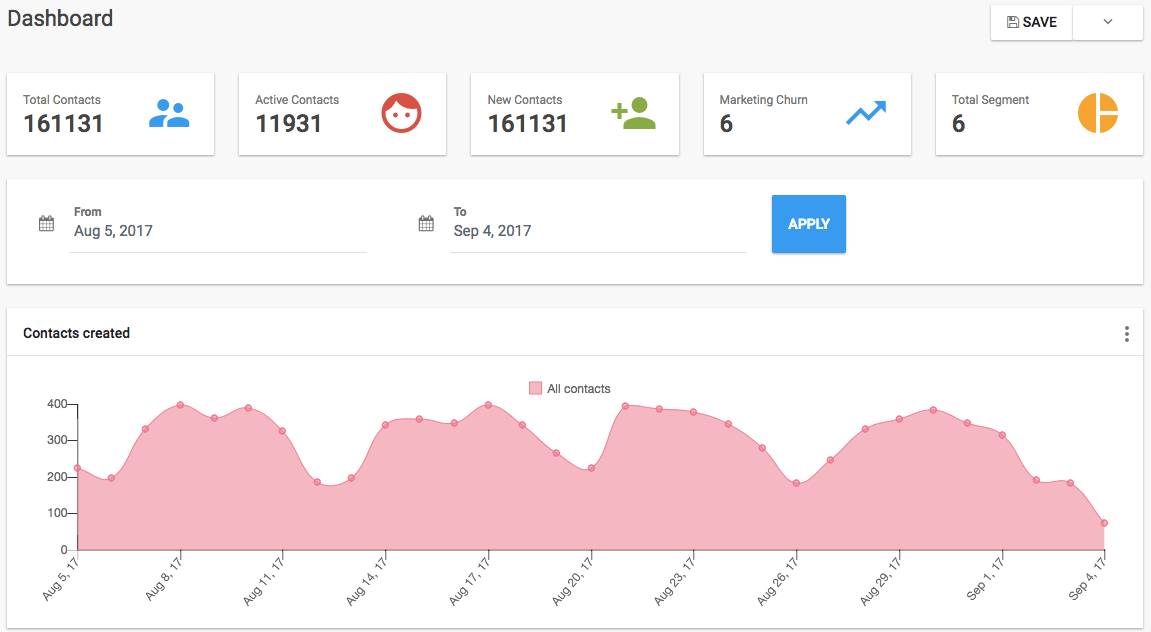 7 Common Multi-Channel Marketing Myths
Thanks to some common myths surrounding this concept, marketers are often confused about its benefits. So, here are 7 such common myths of multi-channel marketing; busted.
1. Only emails offer good ROI
Direct mails are a part (an integral part) of your entire marketing approach. If your target audience is spending time across other channels as well, you might want to expand your outreach so that you don't miss out on your business opportunities. Brands often use Facebook ads to generate more leads, offer downloadable content via landing pages to capture lead information, schedule SMS campaigns to target mobile users on-the-go and launch drip push notification campaigns to keep the user engagement going on. All these mediums together boost your ROI. Just an email campaign can do no good to your brand. Seriously.
Also Read: 25 Marketing Resources for High Converting Email Campaigns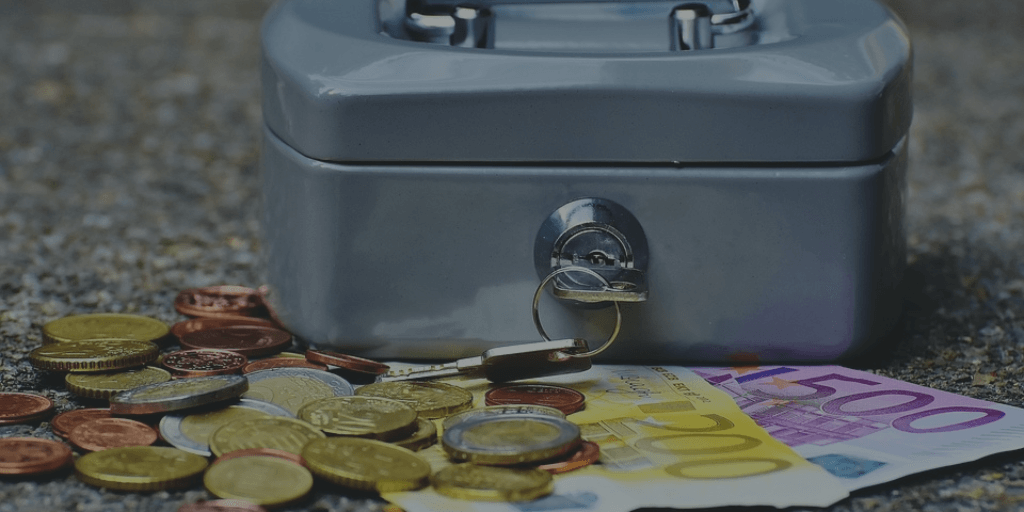 2. Too many channels = Spamming
Yes, multi-channel marketing means spreading a single message across various channel campaigns. But it also doesn't mean that you will have the same content, same design, same wordings across all the channels. Rather, when you are framing your content, each one channel will have a different approach without changing the core concept. Also, maintaining a consistency in design doesn't mean copy-pasting the same template everywhere. It refers to using the same colour palette, fonts, CTAs, and element placement.
3. Many Channels = Tons of Leads
Many channels will means tons of leads instantly. This is one fairly common belief most marketers have. Honestly, I wish this was true. But it isn't.
Multiple channels increase your outreach, but it doesn't promise bucket-full leads. That's not possible. You can say, with multi-channel marketing approach, lead acquisition picks up. If you tell me that multi-channel marketing will increase your lead acquisition by leaps and bounds, then I beg to differ.
Using all these channels effectively and efficiently is essential. Like I mentioned earlier, your brand may require all of the channels or may not. It depends on who your ideal customers are, what they want from you and how best you can reach out to them.
Check: Acquire More Leads with Automated Drip Campaigns
4. Copying other's templates or marketing messages will give me success
Umm no. Copy-pasting is not the key to success. What worked for others may not work for you. You can take inspiration or ideas, but replicating others' design and content is plain plagiarism. You may end up facing notice from those who's templates you are copying, or worse your audience will know there is nothing genuine about your approach.We often look up for design examples or campaign examples. The web is full of resources on best practices for each marketing channel, detailed examples of what kind of colour coordination works for each sector, how to place your elements in your landing page or a direct mail template, etc. Related Read: Best Email Subject Lines: Marketers' MasterGuide
5. Focus should only be on CONTENT; rest can wait
Another misconception. Although Content marketing is king, ignoring every other aspect will do no good to your marketing strategy, especially in multichannel marketing in customer experience. Take a look at this email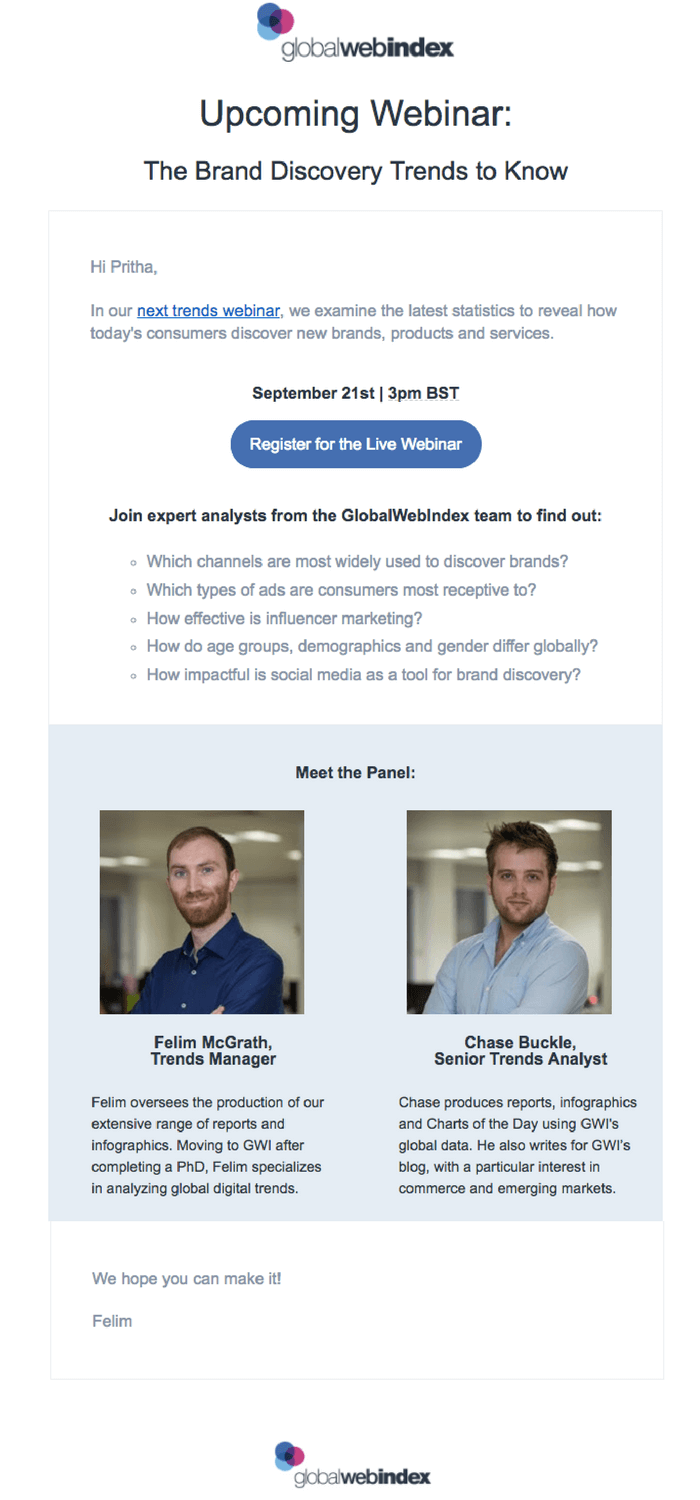 If GlobalWebIndex decided to send the same message via an SMS-campaign, it wouldn't be this long. Although the core message will remain same, probably it will be something like this:
'The Brand Discovery Trends to Know" – Register for Live Webinar by Experts on September 21, 2017. [registration URL, shortened].
The whole touch point here is, it is not just the content. You need to make your landing pages device responsive. You have to maintain a design consistency across all the channels. And ofcourse, for each single channel, the content marketing structure will be different. If you are just copy-pasting the same content everywhere with no modifications, you are just shooting arrows in the darkness.Also Read: 13 Email Template Design Mistakes to Avoid
6. Social Media Marketing is a separate strategy altogether
Social media marketing is often branded as an independent marketing strategy. It is true to some extent because it has its own practices and can run without relying on any other strategy. However, social media marketing cannot alone give you results but it can serve as a different channel of their choice. It works together with an effective content and SEO strategy, influencer marketing, and personalized branding. These support social media strategy and make way for its effectiveness. You can call them the peripheral strategy that helps marketers widen their outreach using social media campaigns.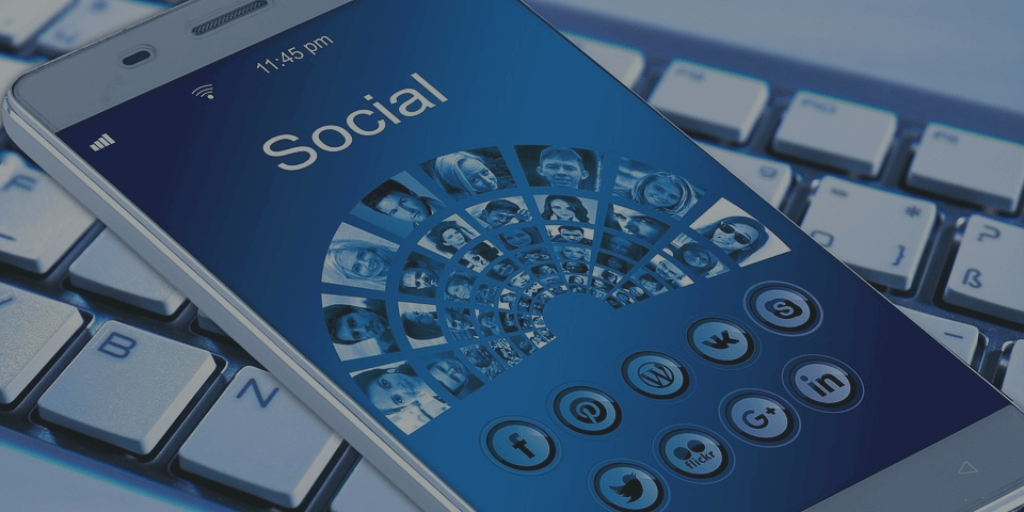 7. Multi-Channel marketing is expensive and requires more staff
This is one dangerous myth: Multichannel marketing requires more staff. Why? Because there are so many different channels and for each one channel of their choice, one person is required. Hence it is costly.
NO.
Multichannel marketing refers to utilizing multiple marketing avenues to reach out to your target audience. That does not mean, one person is required for each channel. Let's put it like this:As a matter of fact, Aritic PinPoint does not require multiple hands to run multiple campaigns. You need to sit back and configure your settings, and then you are good to go. Whatever number of people you have in your team is enough to get going with your multi-channel marketing on Aritic PinPoint. Yes, you need the knowledge to understand your audience's interests, track their behaviour, and segment them properly. Also, you must analyze which of the marketing channels will give you the maximum result.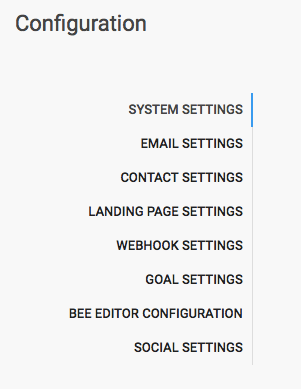 Coming to the cost, each marketing platform can be leveraged with organic and/or paid ads. It is your choice which one you want. You can run sponsored ads on LinkedIn, Facebook, Twitter, Google, etc. Or, you can rely on organic search results and keep pushing your envelope to do better. The cost depends on your marketing strategy and initial budgeting that you fix for your efforts. This also includes purchasing a marketing automation tool.
Aritic PinPoint makes it easy to start with a comprehensive feature list at an affordable price. Just saying ?

Benefits of Multi-Channel Marketing
Isn't it great to stay connected with your potential customers simultaneously across multiple channels? Well, that's not the only benefit of multichannel marketing. There's more to it.
It increases your brand visibility. When you opt for multiple channels, you are exposed to a lot more opportunities than restricting to one single platform. Your reach widens, giving your business more exposure and better leads.
You can combine specific channels based on your customer preferences and implement your marketing efforts accordingly. Thanks to robust analytics, you can stay informed which channel or which combination of channels is working in your favour. Multi-channel marketing is cost-effective. Targeted and measured marketing ensures that you deploy your resources effectively. This automatically brings down your operational cost.
The indirect use of multichannel marketing. What I'm referring here is the use of 'cookies' by brands for customer data. When a customer clicks on a brand website page (homepage or landing page or product page), a cookie is placed in their browser. This cookie helps in tracking the lead behaviour and activities, which in turn helps in understanding the preferences of that lead. This information gets added to the buyer's persona for this lead. Such information aid in deciding which channel will be most beneficial to connect with that particular lead. We call it 'remarketing'.
Your views, please 🙂
Have you opted for Multi-channel marketing approach? Do you agree with these myths?
If you are aware of any such multi-channel marketing myths that stopped you from opting for this approach, tell me in the comments below.
PS: If you haven't yet, try Aritic PinPoint. It's easy to start with.