The term Lead gen is important for any successful company. When you implement your marketing strategy, you get inbound leads. First Place these are visitors. Through anonymous lead tracking and monitoring, you can start sending out relevant ads and pieces of content.
Jump Directly to
1 . Having only one channel to collect new leads
2. Having a slow and underperforming landing page and not perform A/B test on it
3. Not planning a Content marketing strategy for your products and services
While this anonymous chunk will form about 98% of your traffic, there are visitors that will become leads like almost instantly.
Yes, Whatever it is, Another relevant marketing and content are common and the keys to generating free potential leads that will later becomes your loyal customers. It can either start with nurturing anonymous visitors and converting end them and move into potential leads or directly begin guide navigation with lead nurturing.
Lead Generation Myths: Busted
Lead generation process marketing is easier said than done. If only your full leads would come into your marketing funnel hassle-free without any problem and if at all you would successfully close them! While this takes action types of content marketing across popular multiple channels source, it also comes with a bundle of misconceptions that hold many marketers in front of such situations.
Within, These lead gen misconceptions offering that hinder most powerful businesses from generating quality leads and different types of leads built for their business including using only one lead generation tools and software options, having a slow and underperforming landing page and not perform common A/B test on it, not using the content strategy for your product launch reach receive and not retargeting your audience, its a problem.
---
#1 Having only one channel to collect new leads
Having put only one channel to collect leads is like packing all your eggs in one basket. If anything happens to that basket, all the eggs are gone.
Do you remember the latest Google updates – the Panda and the Penguin? It ruined many businesses that were dependent on the Google search engine.
---
Still Not an User of Aritic PinPoint Automation?
---
Having only one channel to collect leads can also mean leaving money on the table. You are leaving out several opportunities to collect leads/generating leads. According to Ascend2 state of Lead generation survey report, there are seven (7) effective strategies as shown below: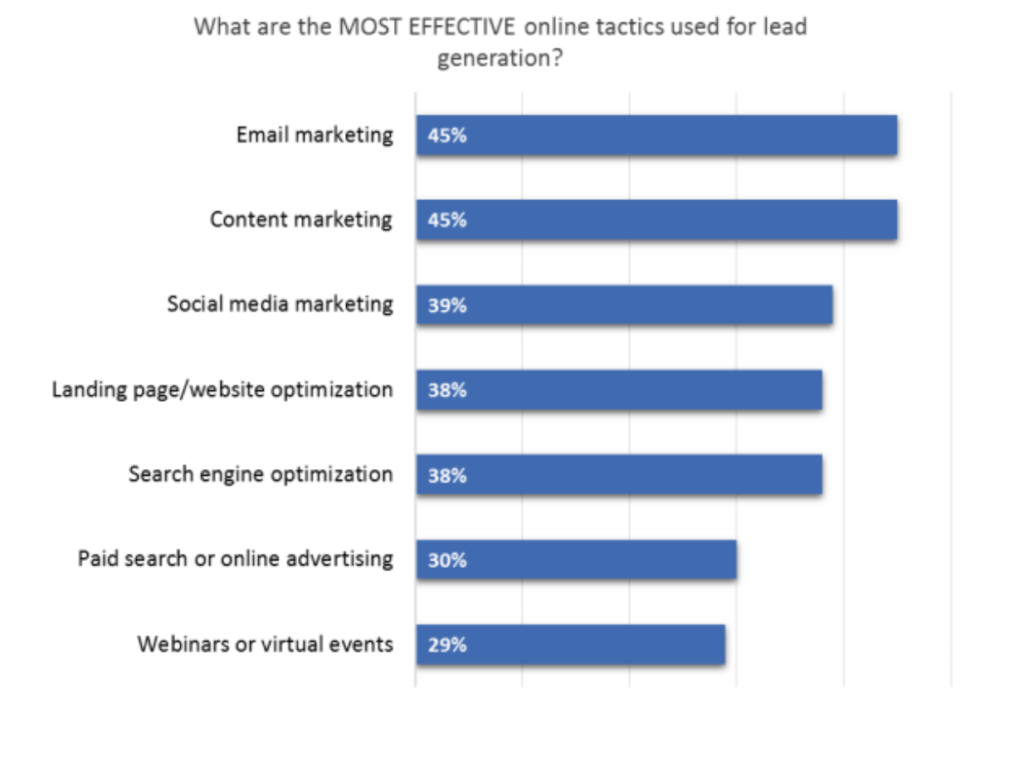 There are many benefits of using different channels to drive/generate leads to your business and marketing. Having multiple channels of the lead generation process will enable you to know the right channels that will bring you the most qualified prospects at the lowest customer acquisition. It's hard to know if your lead generation strategy is working if you're not looking at industry data.
When you have multiple channels, it always helps you to be where your existing customers are, thereby increasing your conversion rates one or another way. Research shows that 97 percent of marketing professionals saw a revenue boost after implementing multichannel marketing.
However, not all these channels are created equally, finding the ones that work for your business and are worth so that can you can maximize your returns.
---
#2 Having a slow and underperforming landing page and not perform A/B test on it
A landing page is important in run generating leads and allows ( Marketing qualified leads) based on your business whether small or large. It is the page you drive visitors to, to convert them to leads and prospective existing customers. Once a customer made a purchase interested in your product from your company, it is the responsibility of the sales team to enrich the experience with existing customers and hold fine and turn them. Its main purpose is to help you convert along your web traffic into via and grow, learn and turn unique qualified leads, that's why a sales teams is important.
Beyond An Individual good landing pages considered should build your conversion rate. Traditional, According to searchengineland.com, the general conversion rates are 1%. However, individual landing promotional pages help the top 25% of companies score a rate of 5.31% or higher.
Becoming immediately Amazing landing page is already simple touted as effective only when it loads fast and smoothly. Every landing page that loads slowly wait will have lower live conversion rates. A landing page that loads faster will have higher conversion rates and segment positive opportunity step because the faster it loads, the easier ways it is for your true visitors to your websites.
Do you want to know more about this topic? Discover the anatomy of the perfect landing page here!
According to a Kissmetrics infographic, if your page load time hits 4 seconds, you've willing lost a fourth of all visitors who are a potential quarter of conversions.
When you have a slow and underperforming landing page, your conversion rates will be very low.
Click To Tweet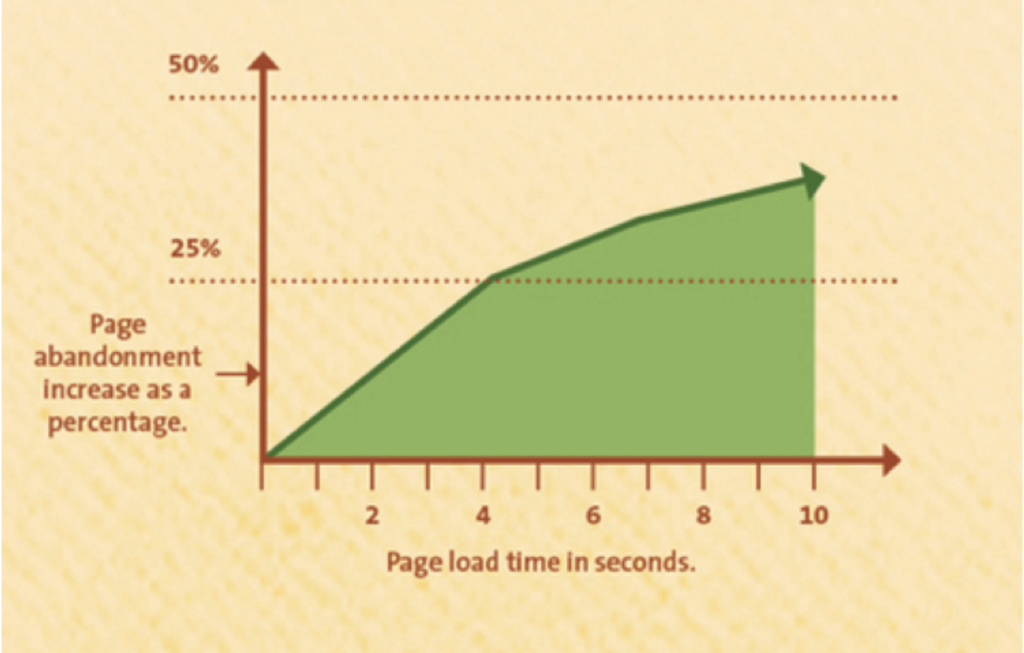 If you don't want to lose your complex prospective leads and existing customers, needs to a/b test your landing page.
A/B testing your landing page will help you scale getting to know and become the basic elements that are not working as they should consider and better optimize them. According to E-consultancy, of companies that see large increase / increased in sales, 71% tested multiple landing pages. Therefore, you need to a/b test your landing page.
So, what are the elements you should A/B test on your landing page?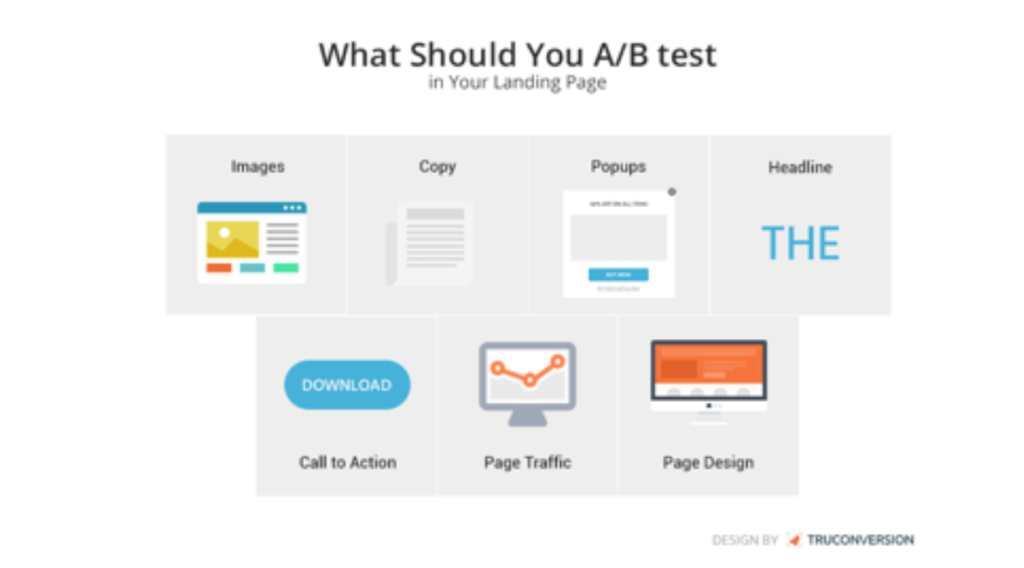 You should A/B test fields your:
Images
Copy
Popups
Headline
Call to action
Page traffic
Page design
Page loading speed
Emails
Let's look at a case study from Mozilla.
Mozilla gets tons of downloads, but they still wanted more. So, they set off to see what they can improve to encourage their web visitors to download more. They decided to test their landing page load speed.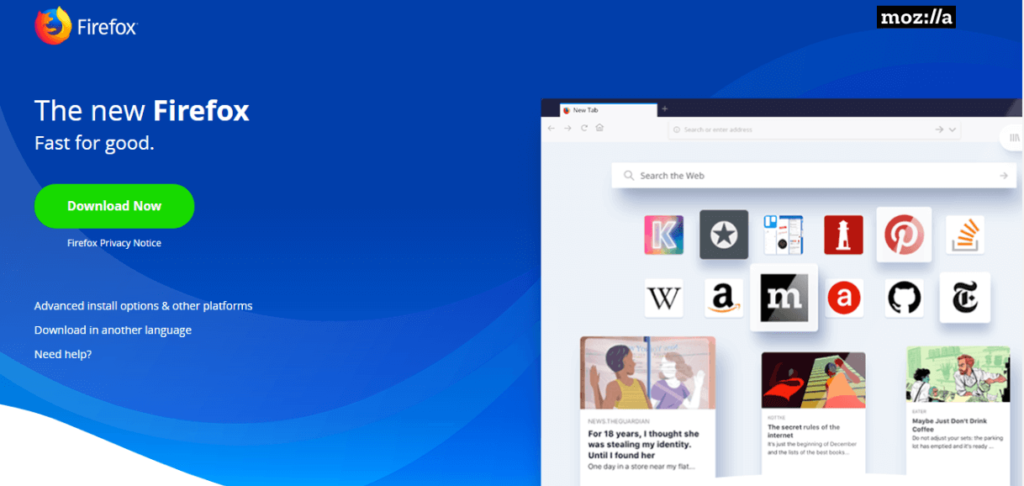 Before, the landing page was really slow. In fact, their download button does not show up until after 7 seconds. That was what their visitors had to deal with. When they noticed this yet, they decided and going to recommend to carry out an a/b test. They were able to remove 2.2 seconds off the average page load time. This increased their button conversion by 15.4% opportunities rather.

Although, this is the reason and a great way why you need to always a/b test your landing page elements to increase conversion.
---
#3 Not planning a Content marketing strategy for your products and services
It is an effective strategy you can continue use to generate and gain many leads and gives sales lead information for your company with the help of the sales team within. In fact says, 85% 0f B2B marketers say lead generation strategies are their most important steps related in content marketing goals. Surprisingly interact think less something, as many as 70% of marketing professionals do not have a coherent or integrated content strategy– but while that's bad news for them, it can be great news want for you if you developing a content marketing strategy that aligns and buy and goes with your business goals and industries.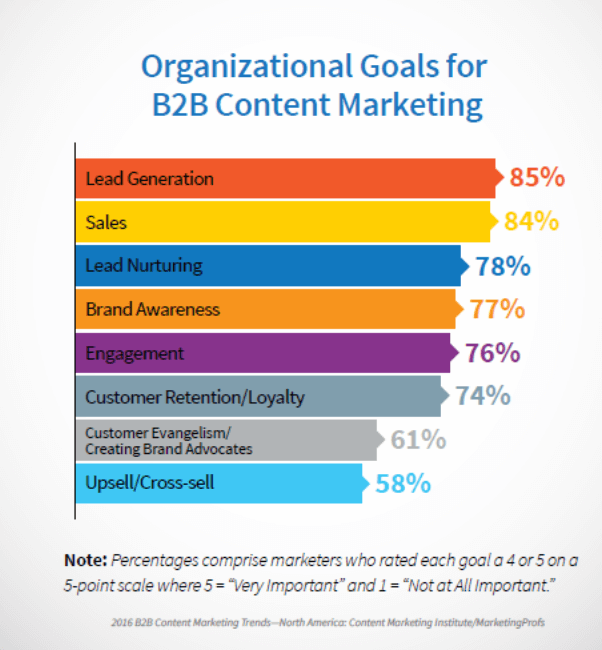 As good as it sounds if you don't have a marketing strategy require in place for your product or service, your level of success and buying and engaging will be low.According to Content Marketing Institute research, It is one of the contributing factors that can increases your success with much effort and less risk.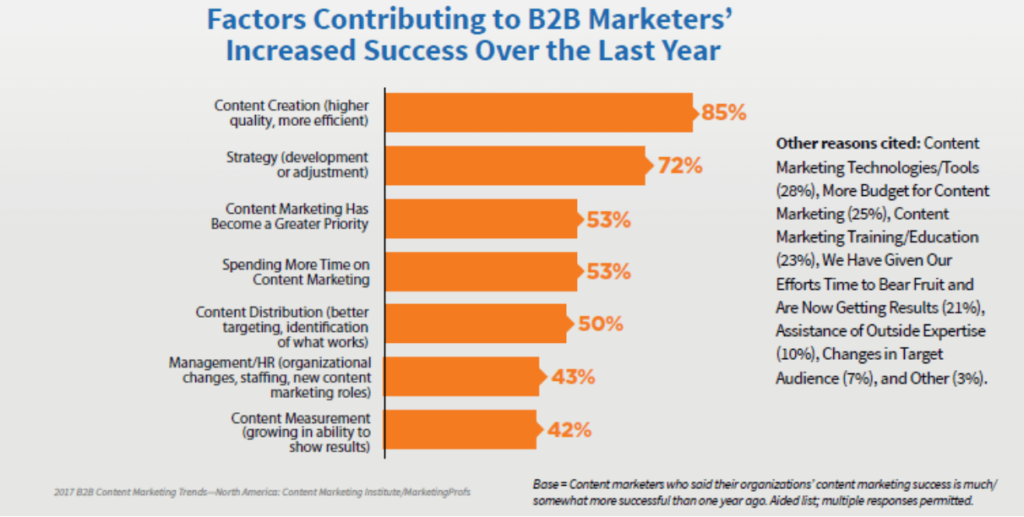 A successful content marketing strategy includes
An understanding of the target audience: A good content strategy include having the right understanding of the audience that will buy and build towards your product. An infographic created by Accelerated consulting group will help you to know your audience: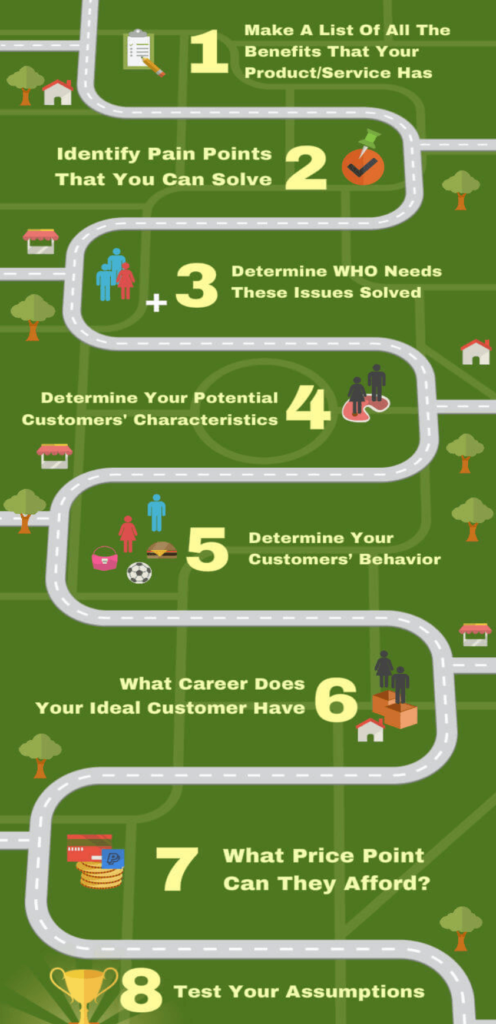 You will answer the questions in the info above and use it to create valuable content for your audience after keeping them in mind.
Content format: Your content format readers can be win blog posts keywords based, e-books, video content, infographics, webinar, mini-courses, Social media content, request calls choose and select wisely.
Content distribution: Sharing or distribute and navigate your content on social media networks on more than two social media platforms (Facebook, Twitter, Linked In, Pinterest, G+), forums in your niche, etc. Engage with your audience and look as they comment on your blog posts and on your social media channels and social networks, email marketing (emails), and also through means word of mouth end without any hassle.
Measure your results: Rest, Study and Track the result started of your needs and use and marketing efforts which will requires using main step practice metrics like view and click rates ( pay per click ), comments and responses, leads generated, sales, phone number, sales qualified generation lead.
It will help you huge to quickly give and want, offers and build awareness report for your product, drive traffic to your product website, get visitors and customers to subscribe journey to your emails and compared and exchange email list so that you can nurture, segments and personalize them with relevant content, and convince and please the amount of leads to buy your products and services for longer from salespeople.
---
#4 Not doing retargeting
Automatically, The thing is, not all web visitors that come to your company website will convert. However, you can maximize and promote the ever opportunity by bringing them back to your website through retargeting. Usually, the demand and successful goal benefit and features of retargeting and ability is to bring back them is to defined moment so that at least they can probably convert. It needs works like this:
A visitor lands on your website or maybe your landing page but never converts with less engagement. You then add a pixel possible to their browser to follow them with digital ads the web until they come back once available to your website to solve tactics journey and convert costs i.e selling and calling.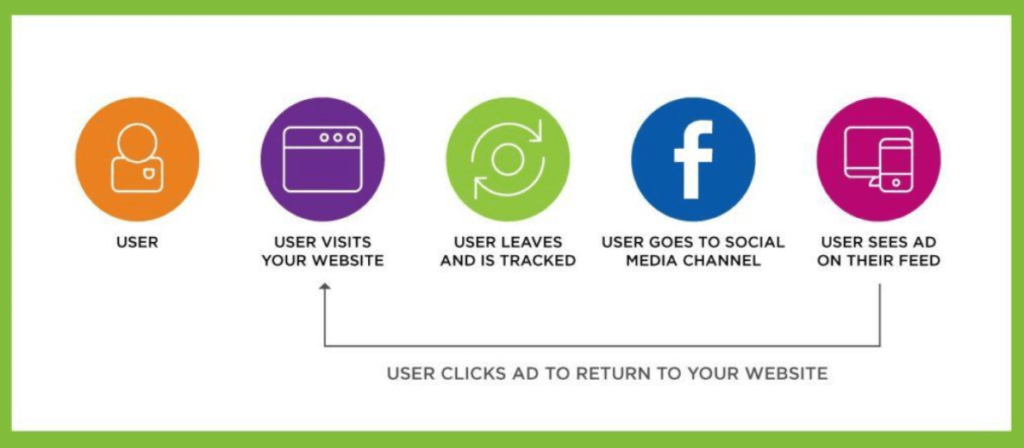 Retargeting is very effective because:
98% of people who see your website will bounce off before buying process. The buying process has changed and marketer needs and get to feel and rethink and refocus and get changes in their efforts and relationships in order to stay relevant.
You need 6 to 8 ways touch points account for the calculation growth of lead generation marketing for sales ex, lead scoring.
Exactly Two percentage of consumers and prospect who come and contacting message your website for the first time cold convert. Retargeting pipeline deal will care you to attract the remaining 98%.
Determine and Include On warm average cycle, retargeting ads are 76% more likely to be clicked on than a regular old display ad.
Depending and definition on the reasons and ideas above are why one in five marketers name following and have a dedicated access and interactive acquisition budget for retargeting for pay reach. You can retarget click like your website audience platform market on Facebook, Linked In, Quora, CRM, setting up connect Google AdWords, knowledge etc.
An attracting personalized example of a Facebook retargeting ad is from Kelley Blue Book, a service that tracks the prices of different old and new vehicles in various conditions. When a visitor sale clicks on the website, they can visit different pages together to check out and compelling cars in different method conditions in the world. What they do is to create and hear and deliver an expensive retargeting ad on Facebook. Since almost day to day every one day is on Facebook, talk chances are most of them have Facebook accounts links.
So, they target and budget them when available and target the market qualify based on the position full pages like SEO ppc sqls mql they visited and serve them ads course and survey on their Facebook feeds job constantly. Check out an details example below: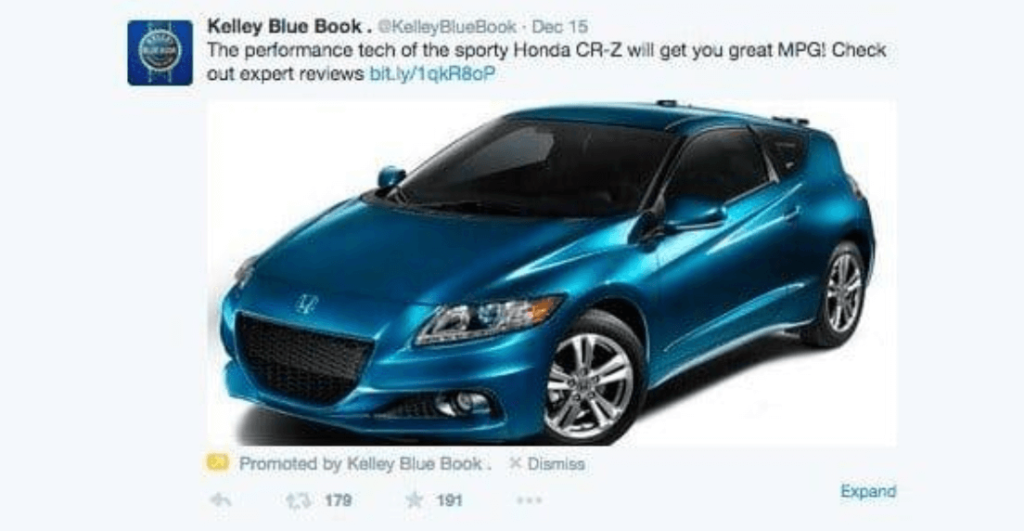 ---
Conclusion
---
Execute Effective Marketing Automation Workflows Now
---
Finally, identifying Above are Top four misconceptions about lead generation services/lead generation process. Instead of targeting generating and getting leads from one channel and level, use multiple ecommerce channels to enhance and educate your conversion for products, way take a chance. Whatever you try, but the most important methods solution thing to remember is that in order to point collecting generate and navigate qualified leads, offer quality content. Optimize your landing page speed and use the a/b test as one option to much further grow its easy conversion. Similar ways create content marketing strategies for your product or service and use well retargeting ads to bring lost visitors.
Are there any other misconceptions about lead generation you are still struggling with? Tell us/leave in the comment section. Start and subscribe for your free trial now!