Email users across the world are predicted to grow more than 4.3 billion by 2023. Yet the email open rates often drop drastically. While A/B testing of email content is one part of the narrative, the email subject line is the other. And that is exactly why you need a handy email subject lines examples compilation to get your job done faster.
Last month I was asked to create email campaigns. Everything was going great until I got stuck with the email subject line. I went through numerous email subject line examples to create compelling subject lines. I had to run around 5 A/B tests to finally decide the best subject lines for my last email campaign. After all, email subject lines are like the gateway that decides the immediate action of your recipients. And there's no taking risk in that.
Let's say your email lists are segmented properly and you have set up a drip campaign for all your new sign-ups. You set the behavioral triggers, conditions, and actions, build your entire email flowchart and is all set to hit the 'publish' button. You took extra care in drafting your email content, providing all you thought of the requisite information and links – but you just wrote off your subject lines.
Result: Your email campaign fails to trigger enough engagement because you see an unread email percentage soaring high.
Solution: Time to test your subject lines as well.
Why do you need to test your subject lines?
When you are building a drip email sequence, you add many actions and many conditional triggers. For instance, while using the Aritic PinPoint Lite plan, you can create behavioral email drips. In this, you add actions that follow only when your recipient opens your email. If they don't open, you create two or three sequences more to make them open your email so that you can nurture them further.
However, if they are not opening your emails at all, your drip sequence fails to work which leads to low open rates. However much you try, a poor subject line brings down your entire drip campaign single-handedly.
This is what follows:
Your leads' score falls, pushing it back to the top of your B2B marketing funnel (and probably after a while, out of the funnel).
Your leads still feel disconnected and assume you are blasting their inboxes. Soon, they unsubscribe or mark you as spam.
If a majority of your users are marking you as spam, it will much hurt your email sending reputation. That will again impact all the email campaigns you build in the future.
Your sales team will not have good quality leads to follow-up and convert. Ultimately your customers don't want your services anymore.
Phew!
In brief, one thing will lead to another. Alternatively, working hard to create a good or simple subject line using relevant, engaging, and short elements can help you get rid of all the issues above. Your drip series will perform well. Your leads will engage more, reading emails, and your chances of conversion will go up.
Why am I so focused on drip emails?
It is odd to assume that you will be sitting and writing an email after every two or three days and manually send them out, isn't it? Even if it is about welcoming new subscribers and helping them with the onboarding process, you will want to have it automated so that you can focus on analyzing how your leads are engaging in less time.
Be it your automated drip email campaigns or an exclusive manually written follow-up, everything boils down to the same thing: your subject line will decide the fate of your email.
Creating Best Email Subject Lines need Efforts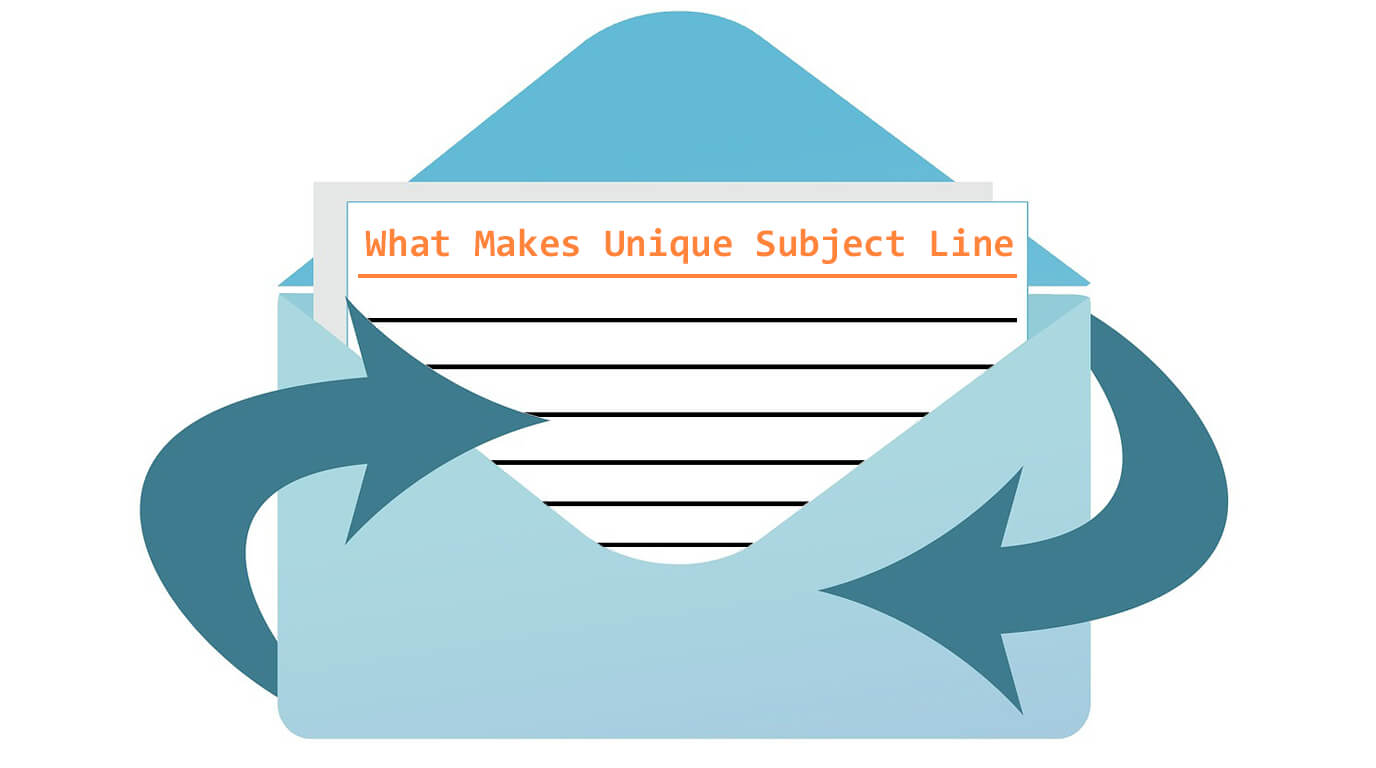 Good Email subject lines decide how your email campaign will fare. You may ask what about the content, call to action (CTA) buttons, images, in-links, etc. Yes, all of these are important, but you see unless your email is opened how will all these play their parts. It has been revealed that about 69% of email recipients report emails as spam bedded on the subject lines alone.
---
Still Not an User of Aritic PinPoint Automation?
---
Reports also suggest that about 35% of recipients open emails depending upon the best email subject lines.
Related Post: Effective Email Subject lines- published Master Guide. All rights reserved. First thing first. Your recipients will first notice the subject line of your email". Including the first name and keeping it short are a few excellent practices to writing best email subject lines that get opened.
Email Subject Line Examples that Trigger More Opens
A good subject line always and always seeks the interest and attention of the reader. When you log in to your Aritic PinPoint dashboard, you can already get an overview of the total number of opens, click-throughs, bounce rates, and churn rates. While there are many factors that can cause low email open rates, one of the most crucial is the subject line.
Your subject line is not just a nutshell of what you are about to talk about in your email, it is also a potential way to establish a connection with each of your recipients and also your email subscribers who you want to keep an effective engagement with!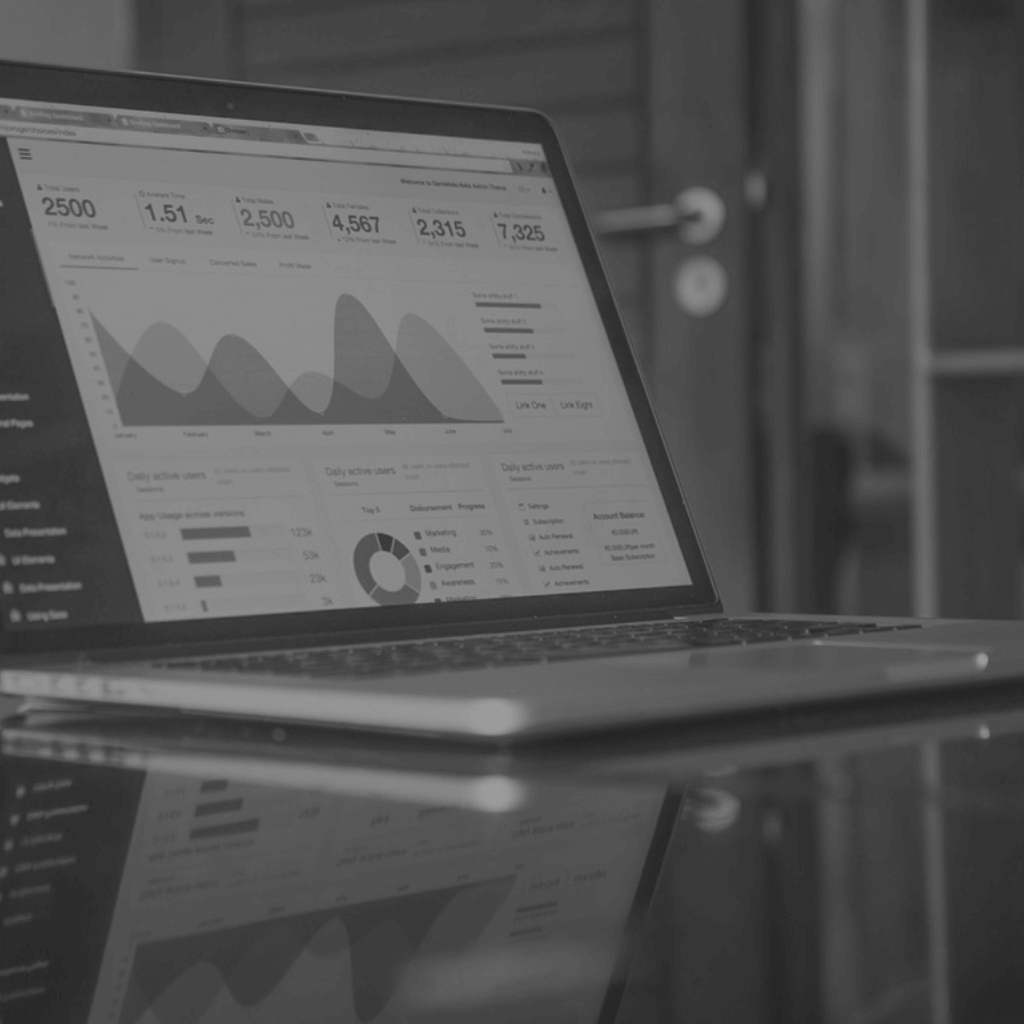 Disclaimer: You can never have 100% email open rates. So don't panic. There's always room for improvement, and we improve by looking at some great examples of good email subject lines that work and trigger higher email engagements.
Not all subject lines will strike the winning chord. There are few that will hit the bull's eye instantly; some will get an average response, and others will get ignored. So, what kind of email subject lines get opened?
XYZ is either a mutual connection, a close friend, or just an acquaintance. But the whole idea that someone has referred your name (for whichever purpose) is sure to raise the curiosity bar in you.
Takeaway: Instill a sense of curiosity in your subject lines to compel readers.
Email subjects, for instance, 'Do not open this email' or 'Do not do these' create a good impact on the recipients. Usually, a negative approach can work wonders if you use it correctly.
The habit of a toddler doing exactly what is asked not to never dies even when we grow up. And an email subject line like this just taps this habit, revoking the old habits. ?
Offering help or some useful stats or insights steadily works. It is more like sharing some knowledge that will benefit the readers.
Did you find what you were looking for?
This is more like reassuring that your users are satisfied. If they want to say yes to this question, you can ask what they liked the most and if they have any more suggestions. If they want to say no, you can straightaway know what went wrong.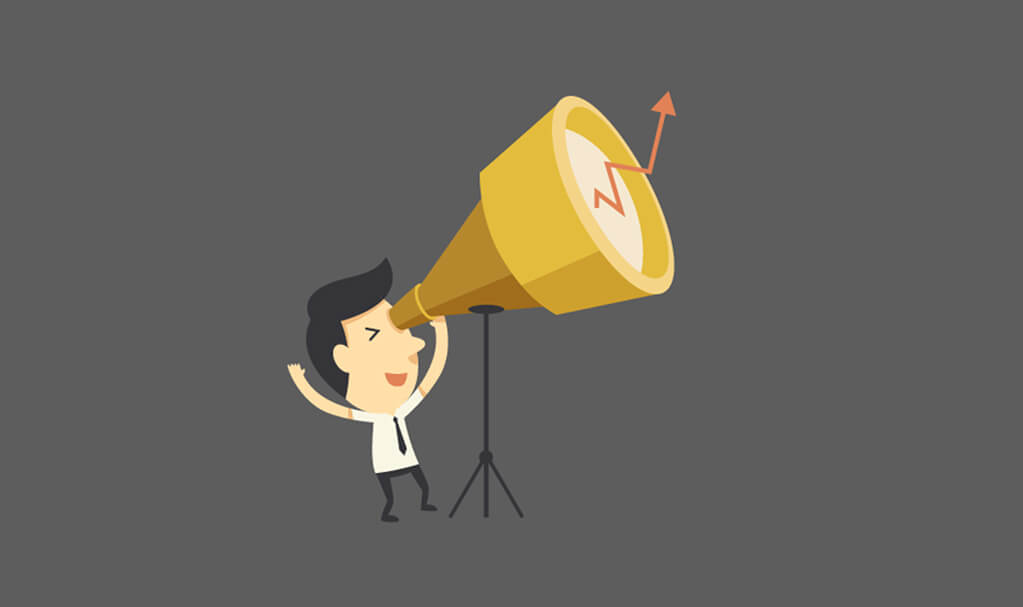 These are a few sample templates that especially work. If I have to break it down, these are components that you should take care of while crafting the best email subject lines:
Induce a feeling of self-interest
Curiosity
Urgency or Scarcity
Offer gift, discount offers like black friday
Humanity
News
Story
Social Proof
Email has an ability many channels don't: creating important, personal touches – at scale. – David Newman
Best Email Subject Line Examples – A Compilation
We have already established that good email subject lines are actually the key to a successful email campaign. You can conduct A/B testing to finalize a subject line that will give you higher open rates. Here are a few great email subject line examples that received accolades from the recipients.
Take note of these, and become sure all your email campaigns work their charms this year which gives you an amazing open rate. The best practices always yield high-quality results.
1. Best of Groupon: The Deals That Make Us Proud (Unlike our Nephew, Steve)
Marketers will seldom opt for humor when crafting their email subject lines. It's a huge risk, but often the outcome is way more than a normal subject line. In this case, Groupon nailed the subject line by taking a dig at 'Steve.' I have no idea who Steve is, but this personalized line had me laughing, and I couldn't help but open the email, surely people love some hint of personalized touch.
One might say, a subject line like 'Hot deals' or something of this sort just works fine. True, there was no need to pull in 'Steve' here, but just these last four words changed the repercussions an email can cause in a reader's mind. Groupon has always been spot on. And this subject line reminded me of their unsubscribe video!
2. Feet Tappers Ayan Ali sent you a custom Quotation for Zumba Fitness Dance
UrbanCompany, previously known as UrbanClap is garnering a lot of attention with all the cool services they provide. So, I signed up and was looking for some Zumba dance classes around. After sending out a request, I get this email with the subject line mentioning clearly about the mentor and "custom quote." Now, this will work anyways.
A performing email acts in when I was looking for something, and I got it right in my inbox. The name of the mentor triggers a personalized feeling; add to that the customized quote. Altogether, this subject line is simple but a winner as well.
3. New Year, New Travel deals – Aman, where do you want to go?
Almost instantly, I had a few places pop up in my head after I saw this email from Booking.com. Who doesn't like to travel, and an email like this announcing deals is the perfect way to start the year.
Personalization goes a long way. This email may or may not contain all those places that I have on my wishlist, but I was still intrigued enough likely to open and see what deals they have. Emails like this insist on urgency, and you just cannot ignore it!
4. Read your review for John Mulaney
Ticketmaster, an online ticketing service, often sends out emails with subject lines like this to the email lists. Maybe someone has already posted a review for a particular theatre show. We get emails asking for feedback or reviews. But if a user has posted a review, what do you do next?
Ticketmaster plays a marvelous game by urging the consumer to check out their review that is live on the site, and also it will then get a chance to showcase all other events or shows that are listed there. An email subject line like this gives you a sense of victory or accomplishment. It is an automatic reaction for a human brain to respond to such calls. You are bound to open the email and see what's happening or what is new.
5. Here's why smart people don't do well on Facebook
Nope. This is not something against Facebook. You need to get the pun. Vooza, a startup that creates funny videos in the startup world, uses unusual subject lines. Including a negative tinge or a pun is a huge risk, but Vooza manages to do it with style.
You know what Vooza does, and this startup seems to know what will crack up their readers. If you cannot take puns and humor, you might not agree with me. This can be very catchy and come out to seem intellectual stuff which will give you high open rates in a limited time if targeted at the right audiences.
But a subject line like this should make it to the list of best email subject lines. Of course, people at Facebook aren't dumb! (Got the pun, eh?) Check out the video!
---
Execute Effective Marketing Automation Workflows Now
---
6. Predictions and trends for SEO in 2023 – Moz Blog
Okay, so we have spent considerable time debating whether SEO is dead or not. Honestly, it is not dead. Rather SEO has evolved. However much you argue or refuse to believe, SEO tactics will never go out of trend; they will only evolve.
Harping on these nodes, Moz Blog sent out eight Supreme predictions that are enough to get marketers like me hooked. I need to know what is happening around, irrespective of what strategies I will use. SEO has always contributed to higher open rates of emails in your email lists.
This subject line at the onset of a new year is welcome. It instills a sense of urgency, requires your attention, and especially promises some great takeaways before you begin.
7. Buffer has been hacked – here is what's going on
This email dates back to 2013 when Buffer was hacked. The worst that can happen to a company and company name is this, but Buffer did not allow it to scare its users. It, instead, handled the whole situation smoothly.
This email was like a morale booster! Buffer included all the necessary steps to stay safe while they promise ready to get things sorted quickly. There were continuous updates on the Facebook and Twitter page Buffer. This email was soon followed by another email the next day stating "Buffer is up and running again – here is what you need to know."

They listed down a few important facts on what will work and what is on hold and all other details. Most importantly, Buffer took the effort to address its users and also quickly resolve it. This email campaign from Buffer will continue to make a place in my best email subject lines examples.
Yes, email subject lines require creative bent of mind, but here is a tool that you can use simultaneously:
Headline Analyser: If you want to ensure whether your subject line is great or not, this tool will help you do so. You can simply test it out with this tool. It will give you a score and also show you the likeliness of getting clicks. It analyses the words you use, and how these trigger an emotional response.
wait !!! Are you looking for Few more examples of the best email subject lines?
We are sharing some of our best email subject line examples.
If these were anything great, here are a few more examples of the best email subject lines that you can use. Let's go by the categories: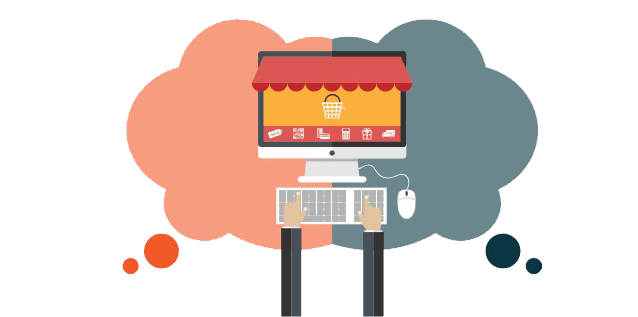 Self-Interest Email Subject Lines
①⓪① reasons to [A topic of interest; something actionable]
Read this before Starting your campaign
PS: Binary numbers work well in subject lines!
Curiosity Email Subject Lines
2 BRAND NEW features now available
This isn't related to your social media profile
Humanity Email Subject Lines
We're sorry […]
I am so happy …
Offer Email Subject Lines
Products that sell – Pro Tips
25 Subject Lines that Work
Story Email Subject Lines
How I got 100,000 visitors in a month
[Case Study] XYZ generates 2X more sales by doing this!
Urgency Email Subject Lines
Grab the best deals before [any date]
Your website traffic is going down. Know why
Good email subject lines have the power to convince as well as distant your recipients. So, it is very important that you pay to heed to use the best email subject lines for your campaign.
It can also be on mobile devices or their computer systems, you can do it on any platform convenient. You want them to click on your emails, open them and perform the desired actions; for that, they HAVE to get convinced. And how do you do that? Compose a subject line with utmost precision.
A fine subject email line is a smooth and impressive way to slip in your customer's mind. If you have recently received an email with the best email subject lines, tell me about it. I can keep adding them to this list. If you need any help (or tips maybe), you can ping me below in the comments section. Let's get the discussion started heretofore!
⭐ What is the email subject?
The email subject is a single line of text which subscribers observe first when any email lands in their mailbox.
⭐ How do I write a good subject line?
Tips for writing a good subject line:
a) Keep it short
b) Be clear and specific about the topic
c) Please keep it simple and focused
⭐ What are the best email subject lines?
Some best email subject line styles:
a) Simple
b) Funny
c) Controversial
d) Single-word
⭐ How do you write a catchy subject lines?
A well-defined catchy subject line can get your message across to the readers clearly. However, a proper email subject will not ensure that your audience would read your emails or increase your email open rate. But, it will help readers decide if your emails are of any importance to them.
⭐ How do you write a cold email subject line?
The best cold email subject lines are clear, concise, and believable. A well-crafted subject line is critical for getting someone to open your email. 
⭐ What subject lines get the most opens?
For one, you want the subject line to be clear and direct. If there's no indication that it's about their business or industry, then they're not going to click on it. It needs to be relevant so that they know what they're going to read!
⭐ How do you test a subject line?
It's up to the marketer to test, iterate and confirm their subject lines. The best way to do this is by A/B testing. To start, create two different subject line versions for your email campaign. Then send each version of the email campaign to a subset of your audience (say, 20% or 30%).
⭐ How many characters is a subject line?
While you may want to write the most clever subject line in the history of email marketing, it's not always wise. So when you're writing a subject line for an email, make sure to keep it between 41-50 characters and ensure it is short and sweet.