Do you know brands are adversely affected by the volatile business environment in this pandemic?
Covid-19 has forced marketers to adopt a new marketing strategy for raising their sales revenue and conduct business growth. This global pandemic has impacted big and small companies and investors worldwide.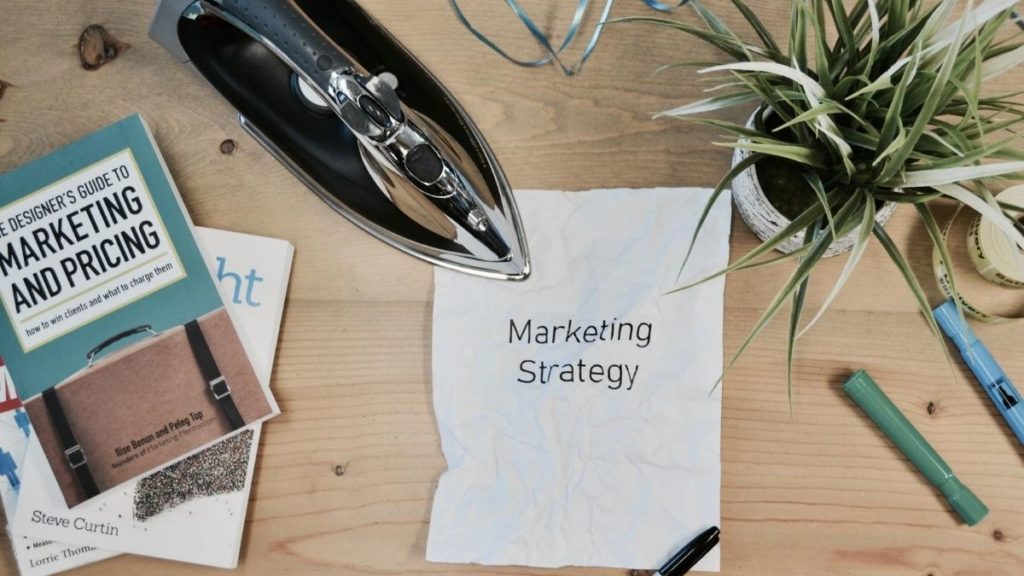 People are unaware of the upcoming statistics of infected people, and it has crashed the global stock markets. The universal business condition poses a severe threat to the supply chains, which is adversely affecting the economies.
Meanwhile, marketers need to reevaluate their priorities to scuffle the essential things for their businesses. They need to check out what is necessary during this COVID-19 business crisis. Even, they should concentrate on the fresh initiatives and prepare a marketing strategy for generating business value against the backdrop of the pandemic to augment engagement with existing customers and tighten the bonding.
Select cost-effective marketing tools to consolidate valuable marketing resources and recognise the team efficiencies. Develop clear and precise processes to streamline marketing efforts. Ensure to define your short and long term objectives and equip your team with the right collaboration tools.
Amid COVID-19, marketers are focusing on customer retention to protect their businesses and sales revenues. They need to inspire happy buyers to bring new customers and build brand awareness for revenue streams. Increase brand awareness and delight your customers with the best marketing automation tool to streamline the marketing campaigns.
Are you familiar with marketing automation?
Marketing automation operates multiple marketing campaigns across various online channels and enables customer targeting through automated messages.
Sales and marketing teams of any company use marketing automation tools to leverage marketing campaigns and sales tasks to augment the revenue and maximise the conversion rates.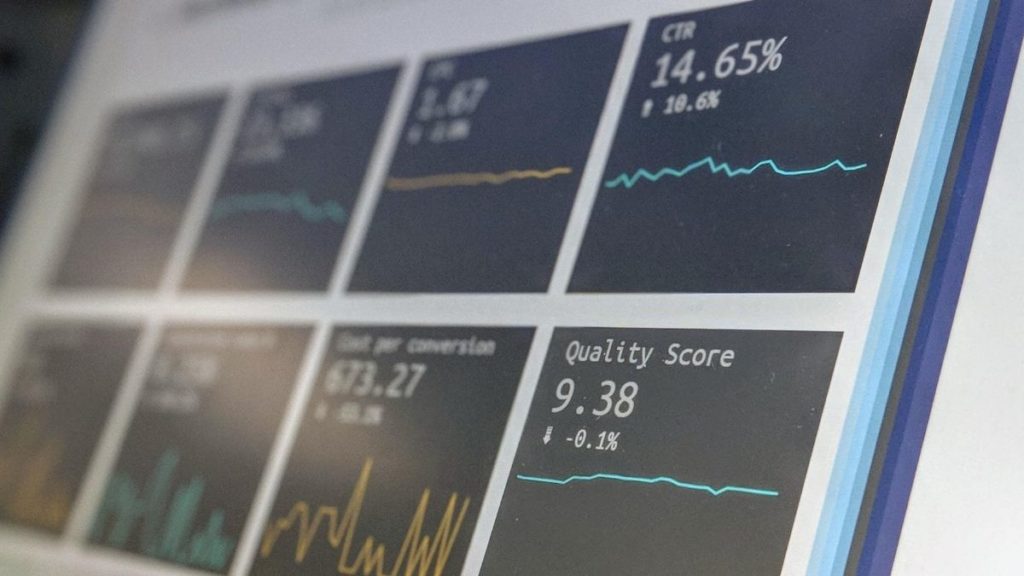 Let's get started with some implications of marketing automation:
Demand for Public Relations
During this pandemic, the scope of digital marketing has increased exponentially. With the upsurging number of social media users, marketers are generating new leads and advertising products on multiple online platforms. It has led to the adoption of marketing automation for marketers and regaining their inactive subscribers and customers. Marketing automation software helps to optimise the tasks of marketing and sales team members and save time and energy. Even they can communicate with old and new consumers efficiently.
Upgrade the operational effectiveness
Companies have improved operational productivity with the aid of marketing automation tools. Previously, the cost of advertising campaigns, lead generation and communication were exorbitant, so companies restrained themselves from investing heavily on advertisements.
But, the return on investment was also high due to the implementation of marketing automation tools. Currently, startups and SMEs are utilising advanced digital technology to promote their products, which leads to the growth of marketing automation tools.
But different companies are facing an unfavourable impact on the advertising budget due to the outbreak of this pandemic.
According to the latest survey, around 69% of brands indicated to reduce their advertisement expenditure in this year. During this pandemic, most firms experience the worst effect of the coronavirus, and they have reported a decline in their revenue.
Lack of professional skill sets
In this digital marketing forum, there is less number of professional expertise to understand inbound marketing and marketing automation. Even the number of professional and skilled employees are less in South America and the Asia Pacific as compared to other continents.
The growth of the marketing automation market is dwindling due to the lack of awareness and knowledge. Meanwhile, North America is dominating the marketing automation forum globally. The country has a robust digital infrastructure, explicitly covering the advertisement domain.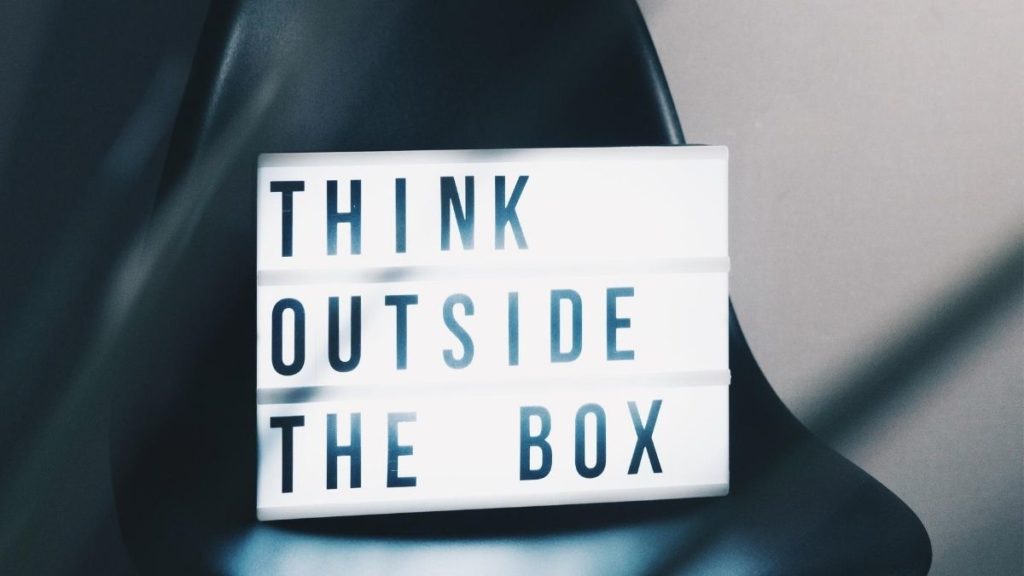 Impact of COVID-19 on the marketing automation sector
Due to the outbreak of COVID-19, there is a drastic rise in the number of smartphone and social media users. It has led to an increase in the scope of digital marketing campaigns, advertisements. Marketers are expecting positive growth in the marketing automation market. But they have to set the right tone for customers.
However, companies streamline their marketing and sales activities to deliver the right message at the right time to the right audiences. In this fast-changing situation, marketers need to craft the right word and take the correct actions. Marketers have restricted themselves from executing certain activities for showing empathy to the customers.
Companies should operate with trust and integrity In this evolving situation. Marketers are facing the biggest challenge to understanding the requirements, expectations, and purchasing decisions. Now, customers align closely with friends, family, and local companies. So, big brands have to rebuild the trust among the buyers through the simple formula of customer-centric marketing approach.
Here are some points marketers should avoid doing this pandemic:
Don't take advantage of the situation
As a marketer, you should not take advantage of this crisis period. Don't buy basic amenities in large quantities to resell them on e-commerce websites at double prices. Avoid running advertisements during this pandemic.
Hit hard on organic traffic
Recently, there is a drastic swing in the percentage and metrics. Now, we can see huge drops in organic traffic for most businesses. Especially, there is a drop in the travel industry and skyrocket growth in media organisations.
Struggling Period
Companies have to grapple post-COVID-19 for almost a year as they have to overcome their losses. Some companies were capable of paying their employees during the temporary lockdown, but many organisations are unable to do so.
According to the latest sources, COVID-19 has affected the global economy by $2.7 trillion. Companies are not only losing employees, but they are losing organic traffic and conversion rates.
Low conversion rates
There is a massive drop in the conversion rates for most of the industries. Well, media organisations have seen an uplift in the traffic, as people don't want to miss out information on coronavirus and economic condition. Whereas other industries have seen a drastic fall in the conversion rates.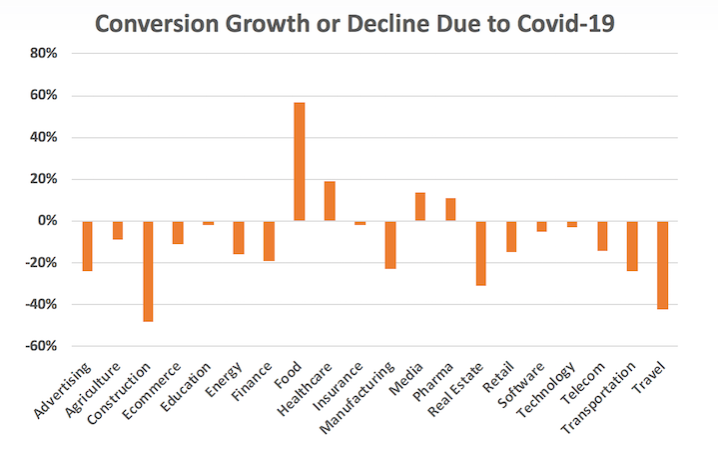 Execute better marketing plans
In the upcoming months, there would be societal changes to trickle down the marketing strategies. Try to take alternative actions based on the best and worst scenario.
Have a glance at the adoption of new marketing strategies:
Virtual Events
Now, there is a restriction on the large offline gatherings, so the companies need to develop alternative marketing plans for reaching out to the audiences. Marketers should organise online virtual programs to promote their brands.
Provide valuable content
In this current scenario, people are spending more time at home. So, companies should offer encouraging and informative content for their brands.
Reduce marketing budget
Most organisations are facing economic meltdown, so they need to minimise their finances and increase marketing efficiency.
Connect with the audiences
Inform customers clearly and systematically about the advantages of your brands during this pandemic. Provide information with more clarity, so that customers can approach you. Develop relationships with the customers to retain them in the long run.
Explore technological advancements
Businesses are using the advanced innovation-driven solutions of LinkedIn, Facebook, and Instagram for building connections with the target audiences. Simultaneously, professionals are exploring Zoom and Google for internal and external discussion and engage with the new audiences.
Conclusion
Digital platforms would never die and prove its prominent mode in the marketing and sales domain. Keep in mind a few guidelines to thrive in the digital space in the upcoming months.