What Are Push Notifications?
Push notifications are brief alert messages that are sent through an application installed on your mobile device. These messages do not require you to open your app to access the message. Whatever type of mobile device you are using, Android or iOS or any other OS, you will receive push notifications if you have apps installed and so can anyone to whom you want to send your business communication. Push notifications let you reach to a larger network of people at the same time by "pushing" your message to the entire group.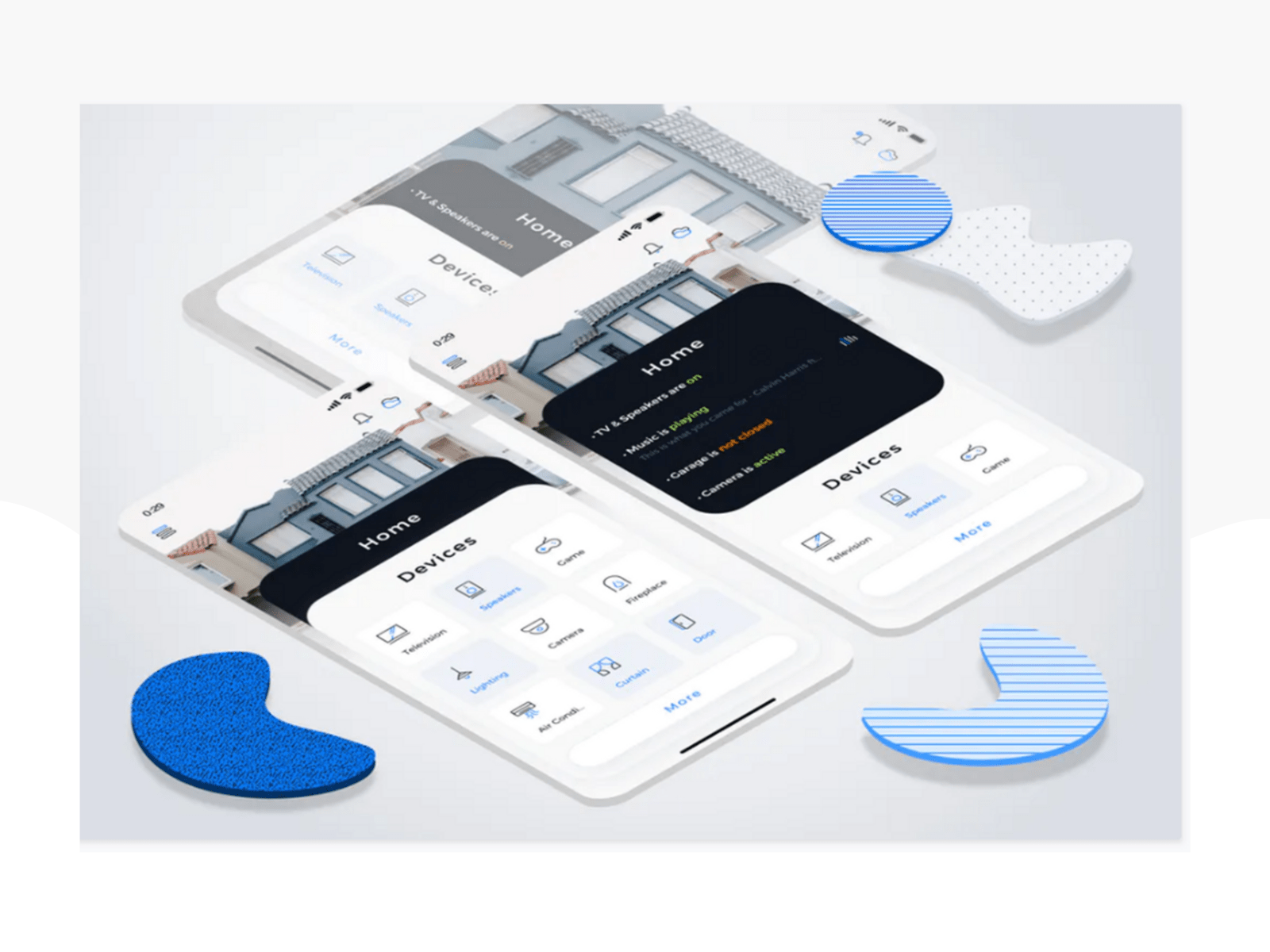 How Push Notifications Work - The Technical Details
Push notifications are messages that come from respective gateways such as Android's Firebase Cloud Messaging (FCM) or Google Cloud Messaging (GCM) or self-developed cloud push service or Access Point Name in iOS. It works similar to how SMS works but instead of a mobile number, these messages are sent from an application.
The WORKFLOW is quite simple. When an application is installed and launched, it starts communicating through either one of the gateways (FCM/GCM/APN/other push services). It first requests for a token. This token is saved in the server level, which means that the token is sent from the device to the server that is responsible for sending out the push messages. When your push message is ready to be sent out, the server connects with one of the respective gateways with the help of respective handler, for instance:
For FCM, the server key is generated from the FCM account.
For GCM, the API key is generated from the GCM account.
For APN, the .p12 file is generated from the APN account.
The content is now sent out to the respective gateway using the individual tokens, post which users receive the push messages. Push notifications can have varieties like:
Rich push notifications
Carousel support in notifications
Action buttons within notifications
GIF support in push notifications
Mobile Push Notifications vs. Web Push Notifications
The benefit of digital consumer nurturing is hard to ignore. Infact, it has become a powerful and effective platform to continuously re-engage customers and ensure that transactions keep happening.
However, researches show that 70% of users do not return to the online store. The challenge of creating engaging and relevant content across multiple channels thus increases. In a bid to create a rich user experience and trigger higher clicks and user retention, businesses are turning to mobile marketing.
While SMS campaigns are great, it can be done only when you have the mobile numbers of your users. You cannot expect to get sensitive data like mobile number at one-go. It is time taking and after a lot of nurturing it may happen. Until then, you have push notifications for your app users.
What if you don't have an app? Does that mean you cannot send push notifications without an app?
Fortunately, you can. Website browsing continues to take lead when it comes to triggering conversions. Maybe your consumers spend maximum time on their mobiles, but when it comes to making a purchase decision, most of your users are actually turning to desktop browsing. Even if you don't have an app, you can target your website visitors with web push notifications while they are viewing some other websites. They work the same way as mobile push notifications do – non-interruptive and relevant alerts.
There are pros and cons to both. Find out which one is better than the other (or which one you should be focussing on for your business).
Request a Personalized Demo Today!
Types of Push Notifications
Push notifications are non-interruptive messages that do not hamper your users' browsing. It appears like a notification in the notification bar and then sits quietly until an action is taken. Users can choose to turn off alert sounds for any apps. Even marketers can choose whether their push notifications will appear with a sound or not.
Messages like "Congratulations! you've reached the first milestone. In two weeks, you can run the marathon" or "Oops! we lost our senses for a minute. Avengers are here" can trigger immediate engagement.
Reminders
Remind your users of an unfinished task or an upcoming to-do before its late. This delights the user since your reminder has helped in completing a task on time, and also makes way for user loyalty. This is perfect for sports or retail or B2B products
Action-based
Push messages like "Lightening deal on 1 item in your cart. Avail it today" or "Price of 1 item in your cart has decreased" can trigger into actions like opening the cart and completing the purchase
Geolocation-based alerts can trigger interest in your users. An alert message like "Holi Discount. 15% off on Pro Plan of Aritic PinPoint" for Indian Segment can trigger immediate interest
This type of message is perfect if you want to send out a limited offer alert. Send them time-bound message and set an expiry countdown to make them grab the offer asap
Mobile friendly web notifications
If you don't have an app but your website users ideally spend a large chunk of time on their mobiles, you can send mobile-friendly push messages right into their phones without an app
Using Push Notification Campaigns in Nurturing Customers: Drip Push Campaigns
Push notifications keep the communication going with your visitors even after they have left your website or app. Since marketers are doing everything it takes to personalize the buyer's experience, push notifications to offer one more avenue for marketers to nurture their leads and push them down the marketing-sales funnel. But it is not just about sending one push notification. Marketers actually schedule a series of push notifications which is otherwise termed as Drip Push Notification Campaign.
A drip campaign is a pre-scheduled behavior-triggered campaign that is sent to users either on a fixed schedule or when action-triggered.
Drip campaigns, however, are not restricted to emails only. This concept of sending marketing messages to leads and customers applies to other marketing channels as well, like push notifications and SMS campaigns.
Push notifications are short, quick, and targeted messages that marketers send to their leads, prospects, and customers. A drip campaign has behavior triggers set before making the campaign active. Push notifications do not require your leads or prospects to exit from their current browser or app to receive your message. They just slide-in and vanish from view after a few seconds (on the desktop) or are shown as numbers on your application logo on a mobile or tablet (once your leads have cleared from the notifications area).
Often push notifications are compared with pop-up messages, despite the fact that these two are poles apart from each other.
Your content will decide the fate of your push notification campaign. Ensure your messages are clear and focused on the main subject. Also, make it hyper-targeted to trigger actions
Short and engaging
Don't stretch your push message too long. Lengthy push messages may not be visible completely at one go making your core subject lose out from the focus
Emojis
Why hold back your creativity when you can do lot more than sending out plain text messages. Use emojis in your push messages to connect better with users
Give your users the luxury to take action right from your push message with a relevant call-to-action button. A CTA demands attention and sparks engagement, so use it to the fullest
Omni-channel
An omnichannel approach to your push notification campaign can help you drive higher engagement and conversions. It gives deeper insights into customer behavior and provides seamless user experience
Drip push
Nurture your users with drip push messages that are well-timed and behavior-driven. Build interactive drip push campaign over a specific period of time across multiple devices like mobile and/or tablets
Best Practices For Successful Push Notification Campaign: Tried and Tested Practices
Saying that users hate push notifications is a wrong way to put it. You can say, people don't like useless notifications. If you are continuously pushing marketing messages, then you are ruining the charm of push notifications. That's why businesses are encouraged to give power to the users themselves. If you are browsing a website, you can decide whether you want to receive push notifications or not.
Starting with Push Notification Campaigns with Aritic PinPoint
Aritic PinPoint offers multi-channel marketing which makes this automation tool stand out among its competitors. With automated drip emails, SMS campaigns, landing page, social media interaction, mobile alerts, and push notifications, Aritic PinPoint enables you to widen your horizon while building a relationship with your prospects and customers.
Many marketers believe in various myths like:
App users hate push notifications. Thus, they will never opt-in for a push notification
Push notifications are spams in the mobile world
Push campaigns are only for smartphone users
However, the real picture is a lot different.
Push notifications are not for app users only or for smartphone users only. It isn't device specific. Rather, within Aritic PinPoint, you can create both web and mobile push notification campaigns. However, what IS device-specific is the kind of content you are using for your push campaign.
Let's assume hypothetically, you have one lead A who has signed up for your newsletter and has browsed through your product catalog. This lead also regularly visits your blogs and shares them on its social media platforms. Recently, it has started using the trial or free version of your product.
This lead owns a tablet, a smartphone, and also uses a laptop while browsing your website and related pages. Let's say lead A starts building a campaign on your platform (I am assuming it is a marketing automation platform like ours). However, it leaves the campaign building unfinished. Then, it comes back and finishes building it over its tablet. Here, lead A has used two devices to build a campaign. You, on the other hand, have already tracked this. Now, when you launch a drip push campaign, it should be timed something like this:
Message 1: Finish building your campaign (Laptop and Tablet)
Next, Message 2: Your campaign analytics (Tablet and laptop)
Message 3: Tablet-specific contest related information
While this is just a dummy pattern, what you must note here is – your push notification campaign can never be just for one device. Your messages have to be dynamic, device-responsive, and relevant at the same time. Below are some of the tried and tested practices that will make your push notification campaign a success.
Explore Solutions
The mate was a mighty sailing man the Skipper brave and are five passengers