Convert Identified Lead to Customer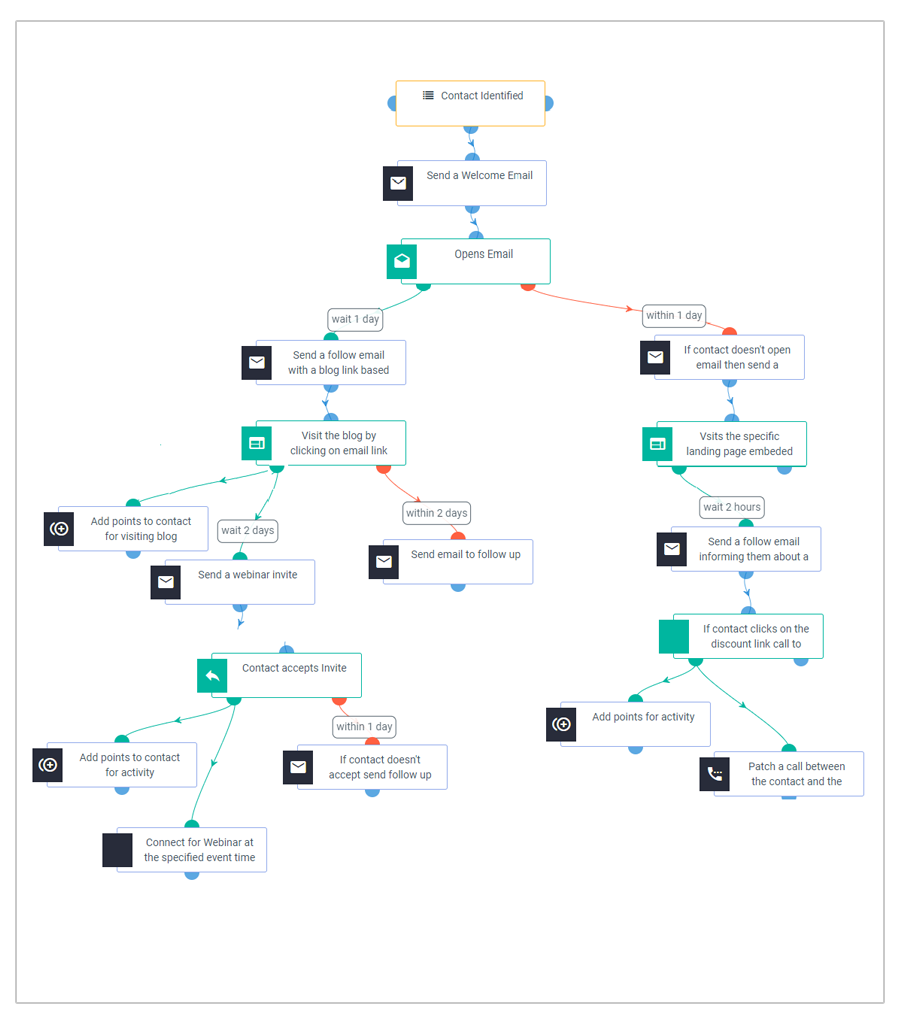 Overview
The 'convert identified lead to customer workflow' is also where you will most likely offer a free trial for leads who want more information before turning into your paying customers. Basically you are nurturing them by doing this. If you're unsure what your workflow should be, just look at this workflow created from the lead's perspective and see what they would like to know if they were considering purchasing your product.
There are many different styles of nurturing email workflows directed at trying to convert identified leads to customers. They may include a video, form, or some other way to get the user to take the next step in the buying process. But, again, the goal is to turn interested and identified leads into customers.
Use Case
The target customer is identified by the system and has expressed interest in a particular product. The system will then take that customer through the conversion process, which includes providing information on the product, the pricing of said product, and how to purchase said product.
Another use case is how an individual or organization might use a given application or website. It typically illustrates one possible scenario for a user to follow when interacting with the application or website.
Execution in Aritic
 Aritic has a prebuilt Convert Identified Lead to Customer workflow for you. Click Resources > Automation Workflows> Ecommerce>Click the Convert Identified Lead to Customer workflow. 
The main idea behind convert identified lead to customer workflow is to automate nurturing sequences: One of the best tactics to nurture leads is targeted email marketing content. Use content focused on where your prospects are in their buying path to encourage them towards buying your product or service. Supporting these newly identified subscribers or prospects means helping them through the sales funnel, and email marketing is the ideal way to accomplish it.
Inside the Aritic PinPoint automation campaign, you can quickly deploy a series of emails combined with the personalized email templates, which target to convert the identified leads into paying customers.
If the buying process requires more steps by the subscribers to complete, then marketing and sales stages need to be added to enable subscribers to get converted into paying customers.
Also, in Aritic, Automation Builder is there for your assistance to do that. So you have complete control as to how your workflow will be designed, all depending on the if-else conditions you put in the pre-designed Aritic template for your customizable flow.
Advantages of using this workflow
Here are some of the key advantages of these types of workflows:
It helps increase customer engagement

It increases conversion rates

Lower customer acquisition costs

Creating strong brand authority