Coupon for Email – Welcome Series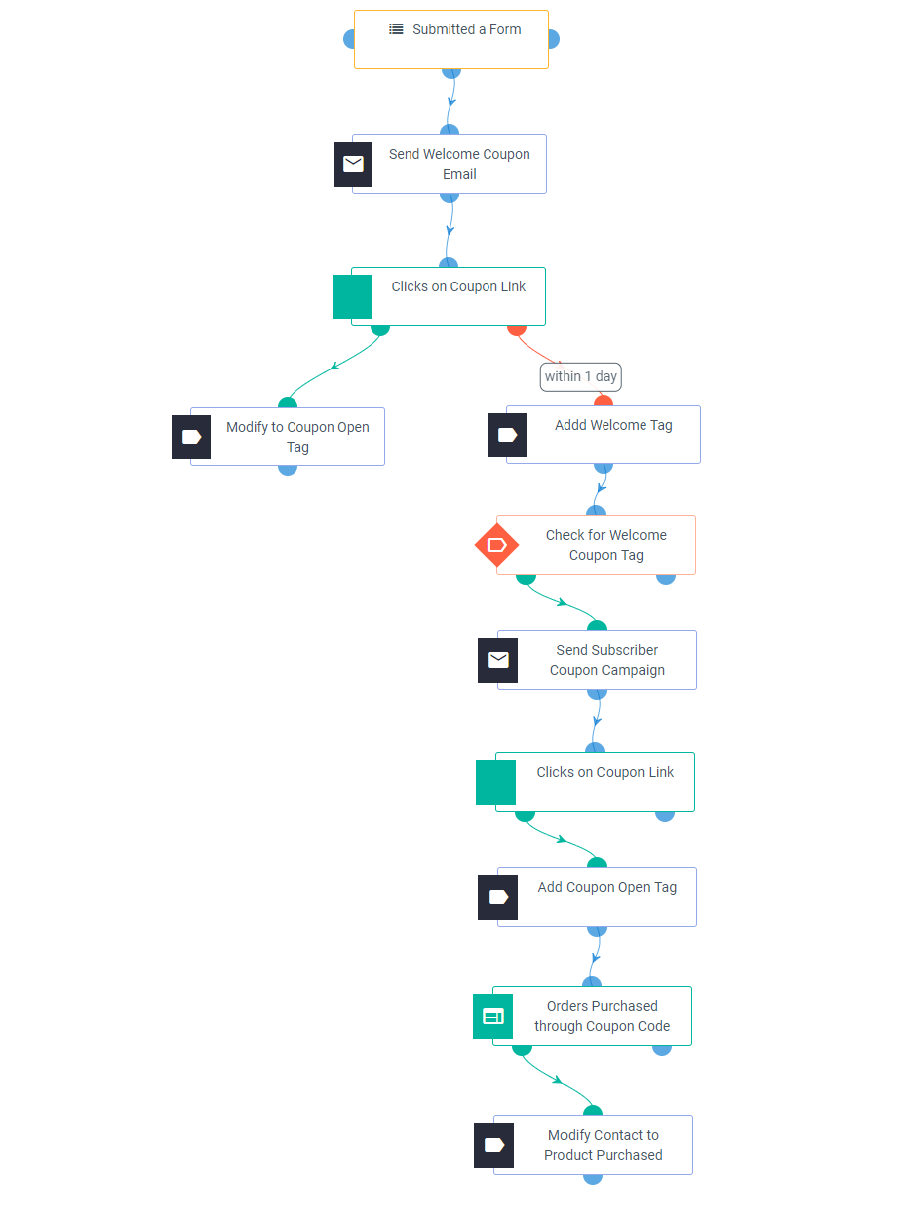 Install this workflow to easily grow your email list by sending out relevant discount offers in exchange of email addresses. Encourage your potential buyers to make a purchase using the exclusive coupon.
This method not just triggers conversions but also turns your new customers into your brand advocates who continue to promote your products and offers within their networks. All-in-all, its a double win for you.