Internal Sales Rep Notification Workflow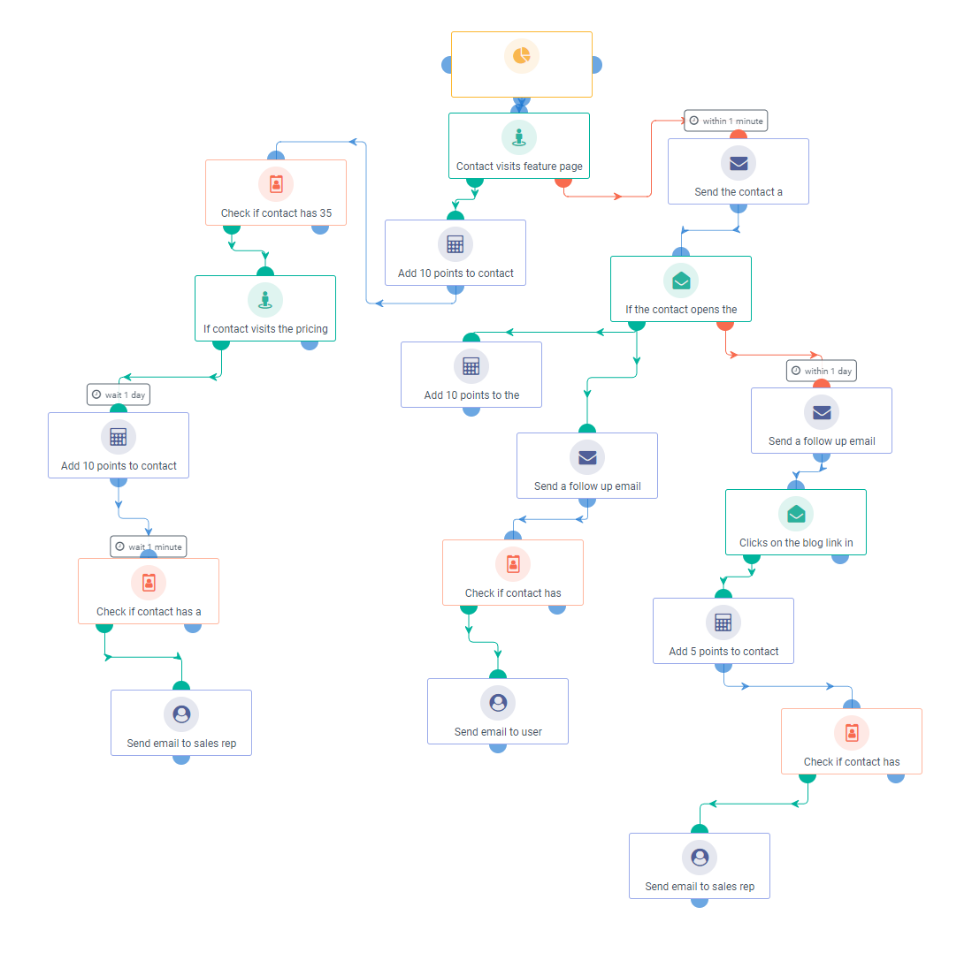 Overview
Right now, most companies have a complex, arduous process for notification and escalation of internal sales reps for the fulfillment, order, or status changes. But this is different than the workflow for external sales rep notifications. 
An Internal Sales Rep Notification Workflow is the process of a company's employees receiving information on new opportunities for business that a salesperson has pitched to a provider. Implementing a well-structured communication process with your sales reps to maximize your lead conversion is essential for any business to grow. Companies of all sizes can implement this type of Internal Sales Rep Notification workflow.  
Companies put tremendous effort into "training" their sales staff and clearly communicating critical information to field reps. Figuring out how to remove the noise, such as phone calls, can help you ensure the best possible information flow.
Execution in Aritic
Aritic has a prebuilt Internal Sales Rep Notification Workflow template for you that will make it easier for you to follow up on things. Click Resources> Automation Workflows> Sales Enablement/Lead Triggers tab> Click the Internal Sales Rep Notification Workflow.
In Aritic, Automation Builder is at your service. You have perfect control over your workflow design based on the if-else requirements in the pre-designed Aritic model for your customizable workflow.
Before establishing this workflow, you must develop a Lead Tagging and Scoring Plan to qualify the leads and effectively communicate this plan to the sales team.
You initiate an Internal Sales Rep Notification workflow when a system is updated to indicate that a contact's activities meet the lead rating and customized condition requirements.
The qualification criteria may include designated decision stage actions like pricing, feature page visits, downloading an e-book, blog link clicks, or demo sign-ups for a defined minimum duration. In addition, the contact activity tracked by the system must indicate that a lead is beyond the funnel awareness stage and is near the purchasing stage. The activity must then inform the Sales Rep that they must contact the lead directly.
Use Case
Use your high-value pages as trigger actions to ramp up scoring leads

Include automated tasks in your internal processes as a reminder for your sales reps

Set up automated alerts, follow-up tasks, or any internal processes that need to take place within a certain amount of time after a contact takes action
Advantages of using this workflow
With a sales process based on internal notification, workflow for your sales team is no longer a mystery, and you can pinpoint who needs to jump in for specific activities. It works well with the Internal Sales Rep Notification Workflow. Take a glance at few advantages of this workflow:
Saves time and increase productivity 

Eliminates time and resource pressure

Lets you leverage conversion-boosting activities

Empowers your sales rep with and provide them critical lead-centric information