Schedule Consultation Appointment Calls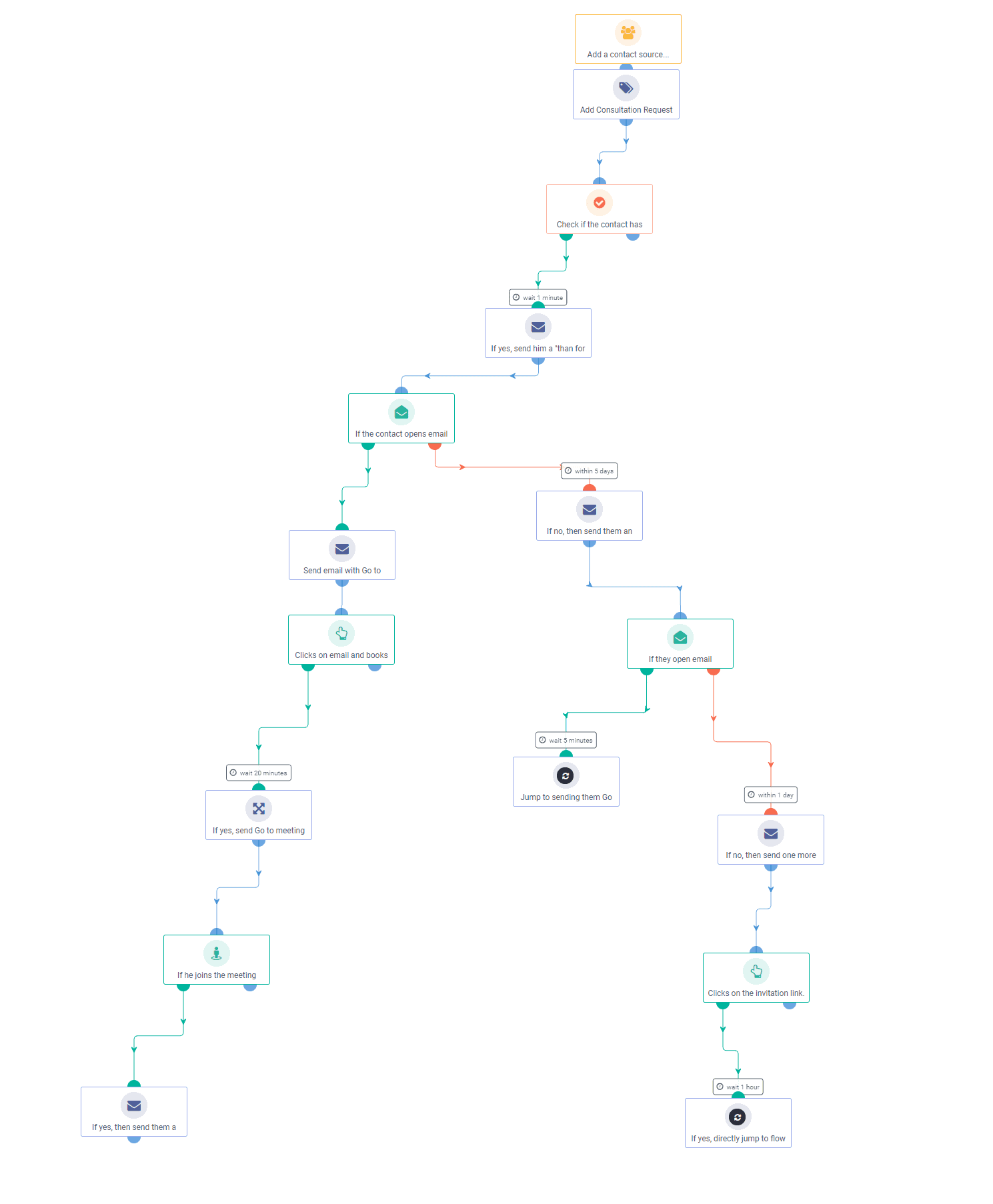 Overview
Are you using your web or mobile app to schedule consultation appointments? Then you probably know how difficult it is to schedule call-backs and how effective your internal systems need to be to make this process manageable. When a prospect wants to schedule a consultation appointment, they should easily do that by contacting the company through one of its channels. The process should be smooth that you can achieve using the schedule consultation appointment calls workflow.
When you're working with something as personal as a consultation appointment, it can be hard to call or shoot an email off to your client and say, "Hey, here's a time I can meet with you." It is where the 'Schedule Consultation Appointment Calls workflow' comes in incredibly handy.
Unlike typical phone calls, which require the caller and the caller's voice to be tethered to a physical location, consultation appointments can be scheduled remotely using a customizable Schedule Consultation Appointment Calls workflow. In addition, it allows for non-verbal communication, as getting the entire conversation in writing would be as easy as pressing a button.
Execution in Aritic
Aritic has a prebuilt Schedule Consultation Appointment Calls Workflow template for you that will make it easier for you to follow up on things. Click Resources> Automation Workflows> Sales Enablement> Click the Schedule Consultation Appointment Calls Workflow.
Every workflow action you create in a workflow will definitely have a trigger within its periphery. The trigger indicates the action to be performed according to the condition you have defined.
Appointment-based triggers may be used when you have already added the Schedule Consultation Appointment Calls action to the same procedure. These triggers may include an appointment, an appointment start time, or an appointment completion time.
In Aritic, Automation Builder is at your service. You have full control over the design of your workflow, based on the if-else requirements you put in the pre-designed Aritic model for your customizable workflow.
Use Case
Scheduling consultation appointments

Scheduling your call-backs

Setting automated meeting reminder emails

Tracking appointment history and review details
Advantages of using this workflow
Stop missing out on opportunities to fill in your appointment call calendar. Trigger reminders for your prospects to complete their consultation call request even if they forget after receiving the first automated email from you.
Use this workflow template to put your hours into good use. Leverage your consultation requests and put an end to playing around with email tags only. The schedule appointments workflow is the backbone of any business process. It not only helps the company see who is available for a meeting but also the prospect insights. Here are few advantages of this workflow:
Reducing no-shows

Be available round the clock

Centralized information management

Save time and resources